Cinco de Mayo is just one week away! Have you made plans to celebrate? 35 Simple Cinco de Mayo Recipes has lots of ideas to help.
Cinco de Mayo is a big deal here at Another Tablespoon and I have pulled together a collection of our favorite Mexican recipes that would be great for the day.Check out the easy recipes for breakfast through dessert and everything in between, with cocktails of course.
If you are looking for some other entertaining ideas similar to 35 Simple Cinco de Mayo Recipes , check out Super Bowl Party Round Up and Everything But the Turkey Thanksgiving Recipe Round Up.
BREAKFAST IDEAS: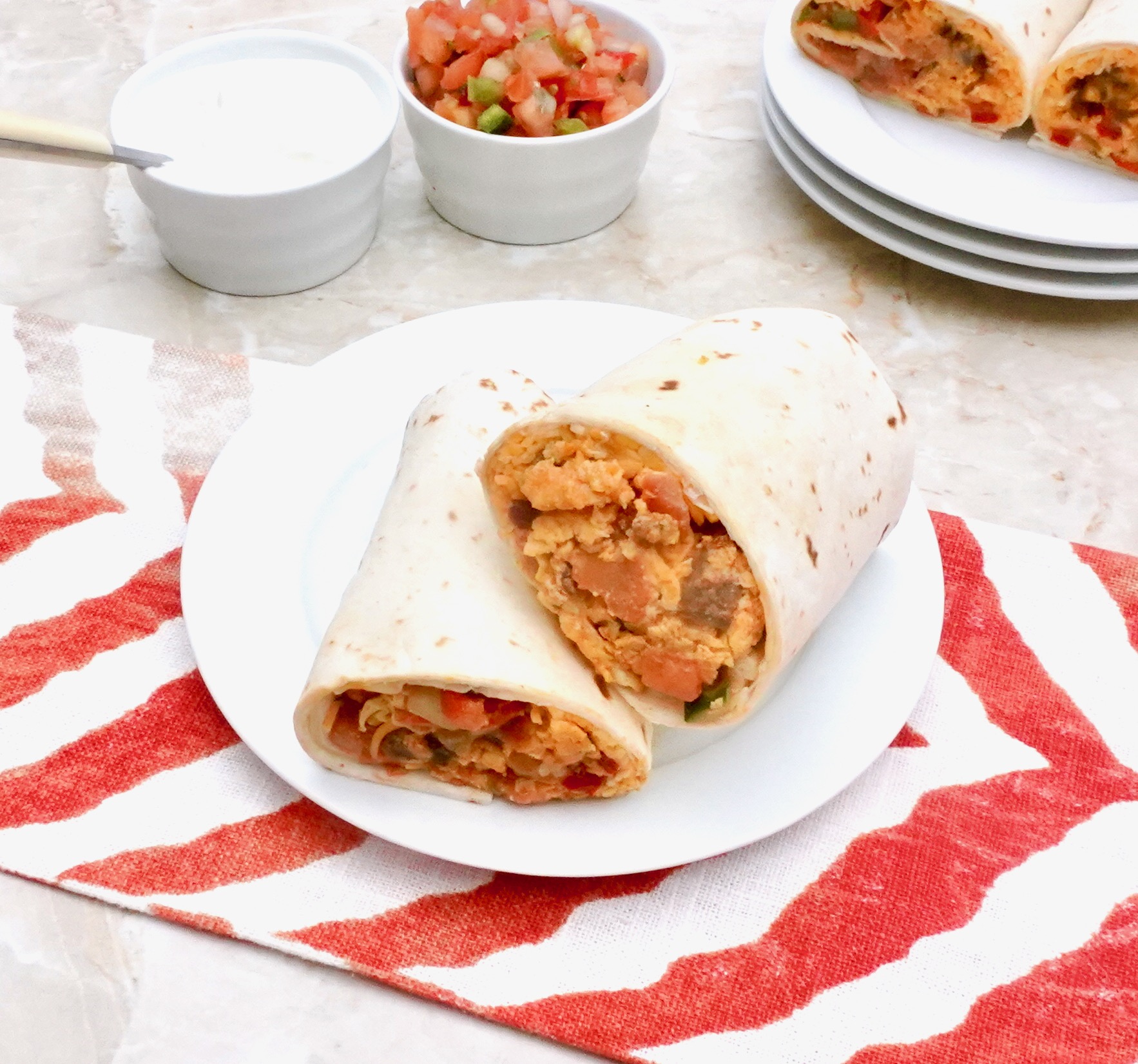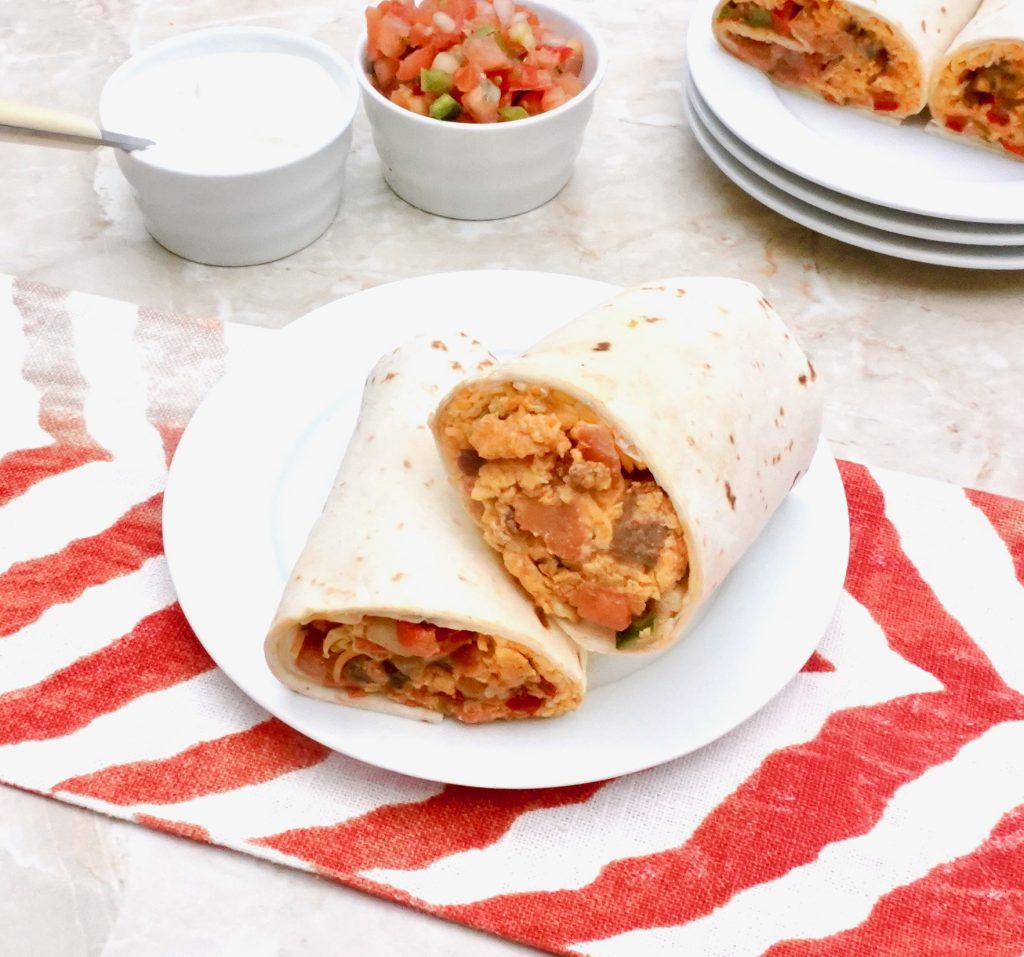 Chorizo Breakfast Burritos are packed full of veggies, eggs, black beans, cheese and chorizo sausage. Wrapped in flour tortillas, they are a great way to start the day that the whole family will love!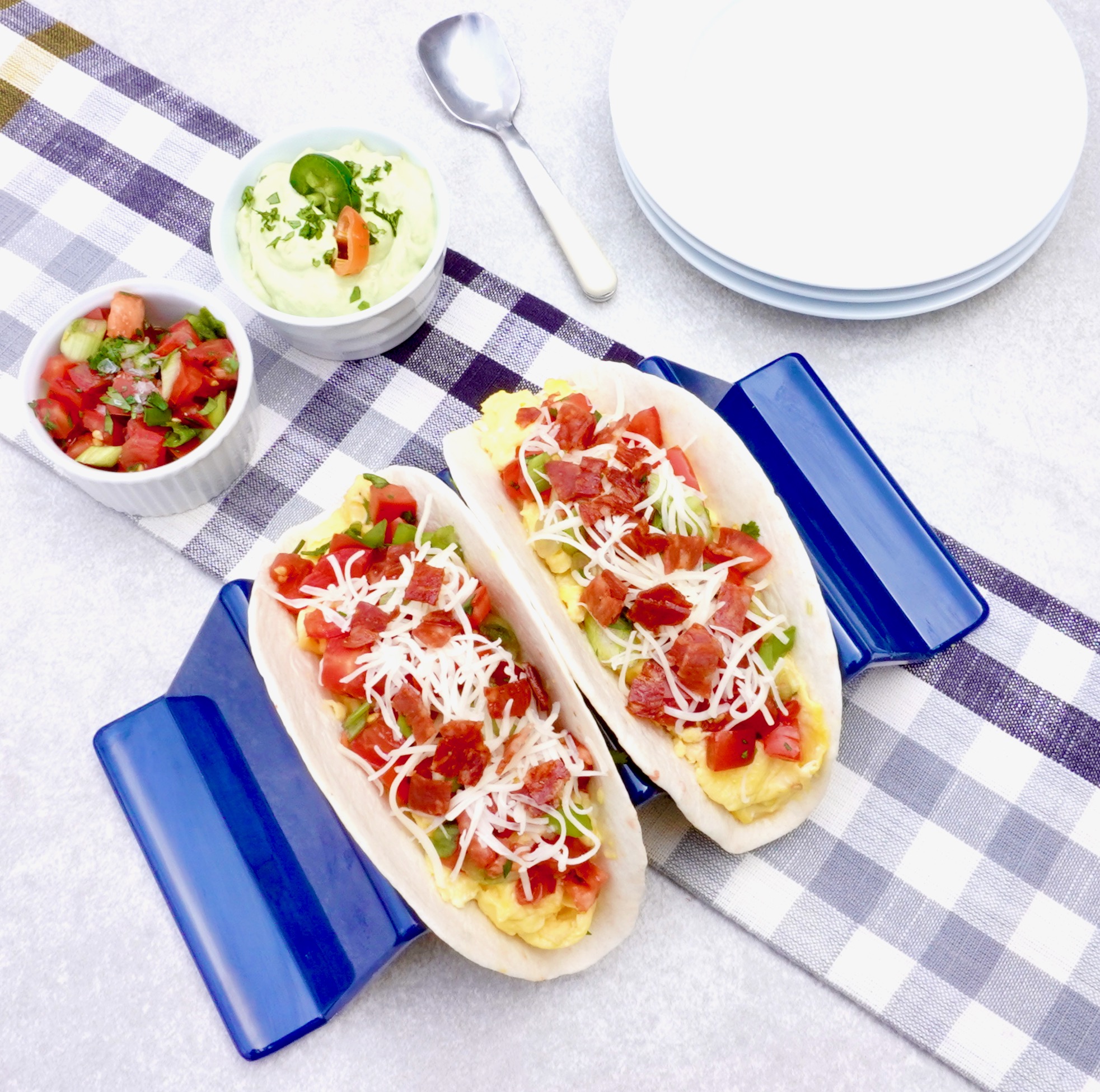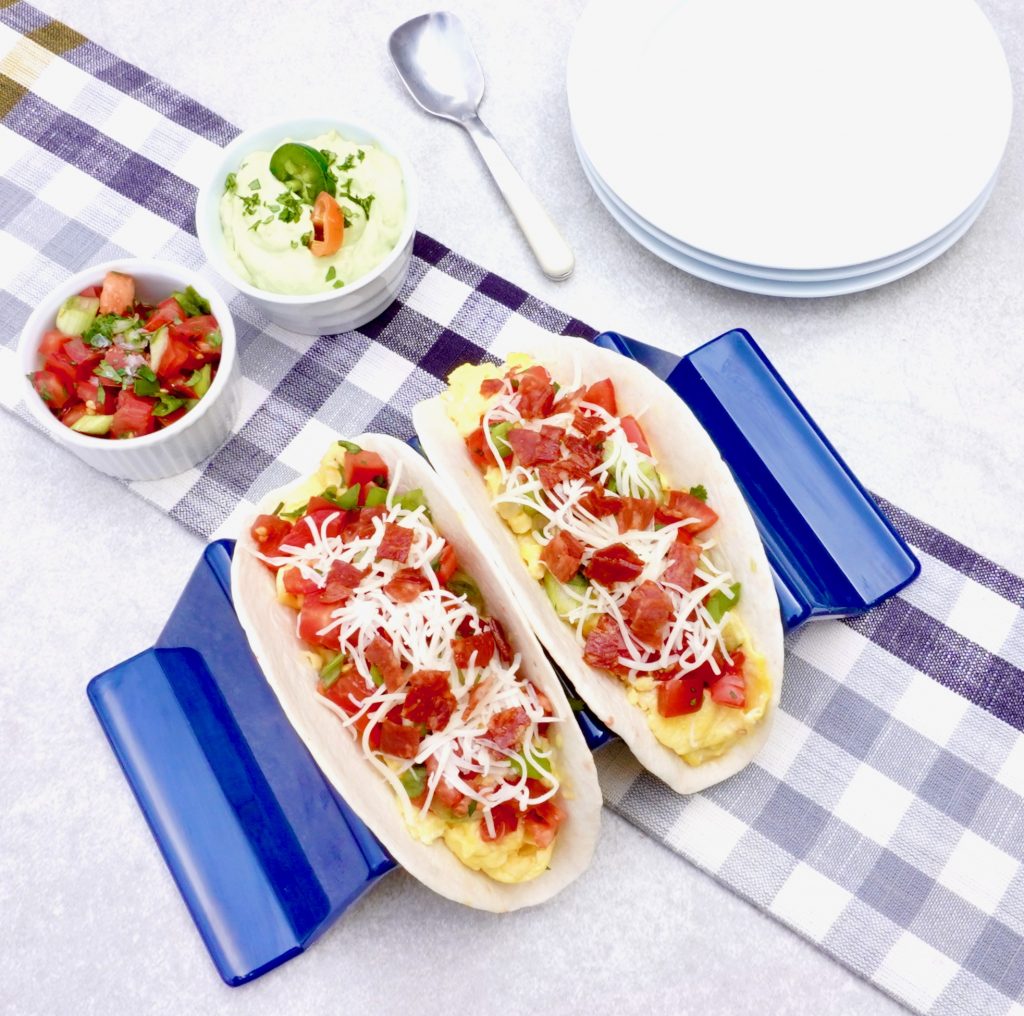 Breakfast Tacos are a combination of freshly scrambled eggs with chorizo sausage as the base. A simple fresh tomato salsa, shredded cheese and some avocado top them off.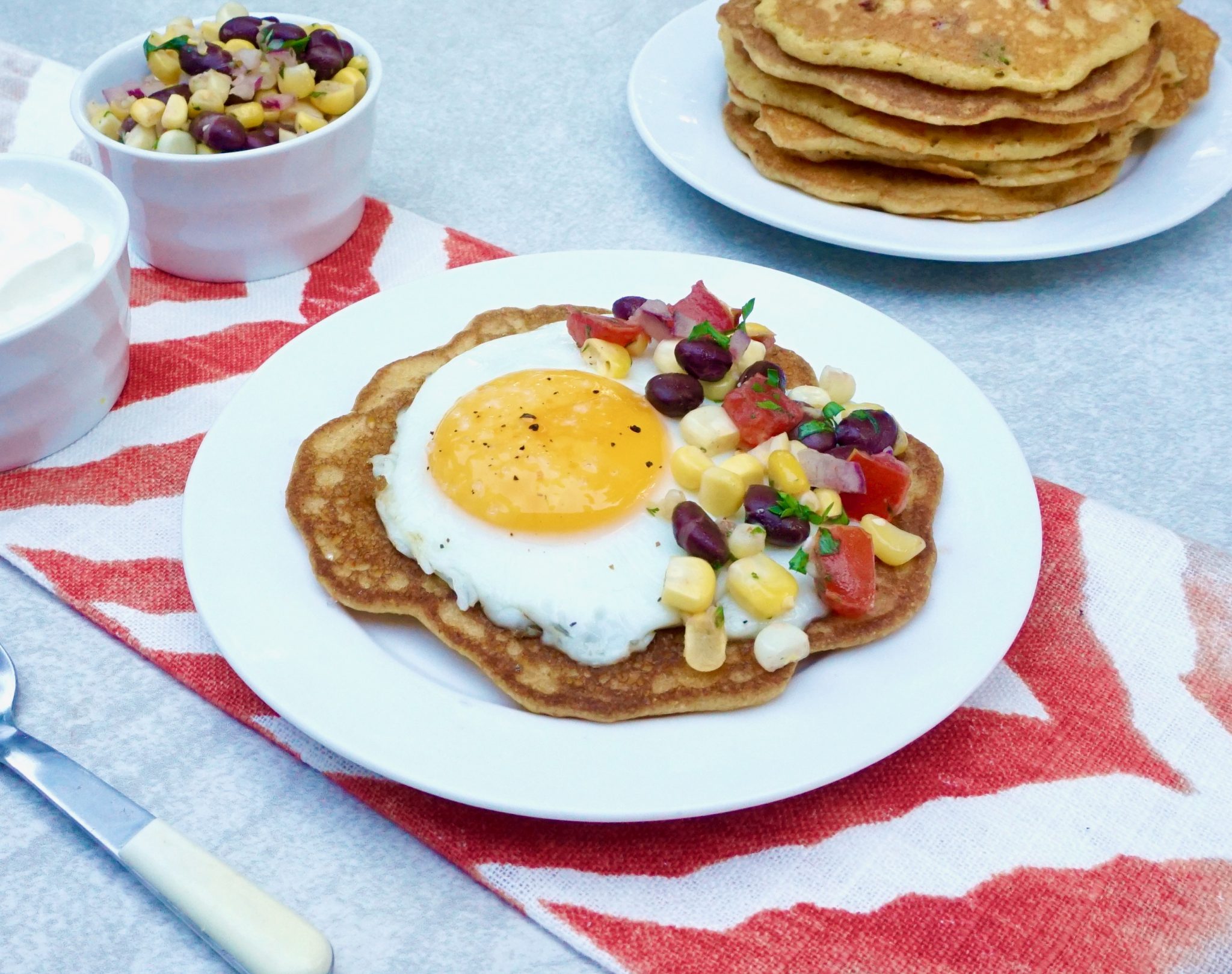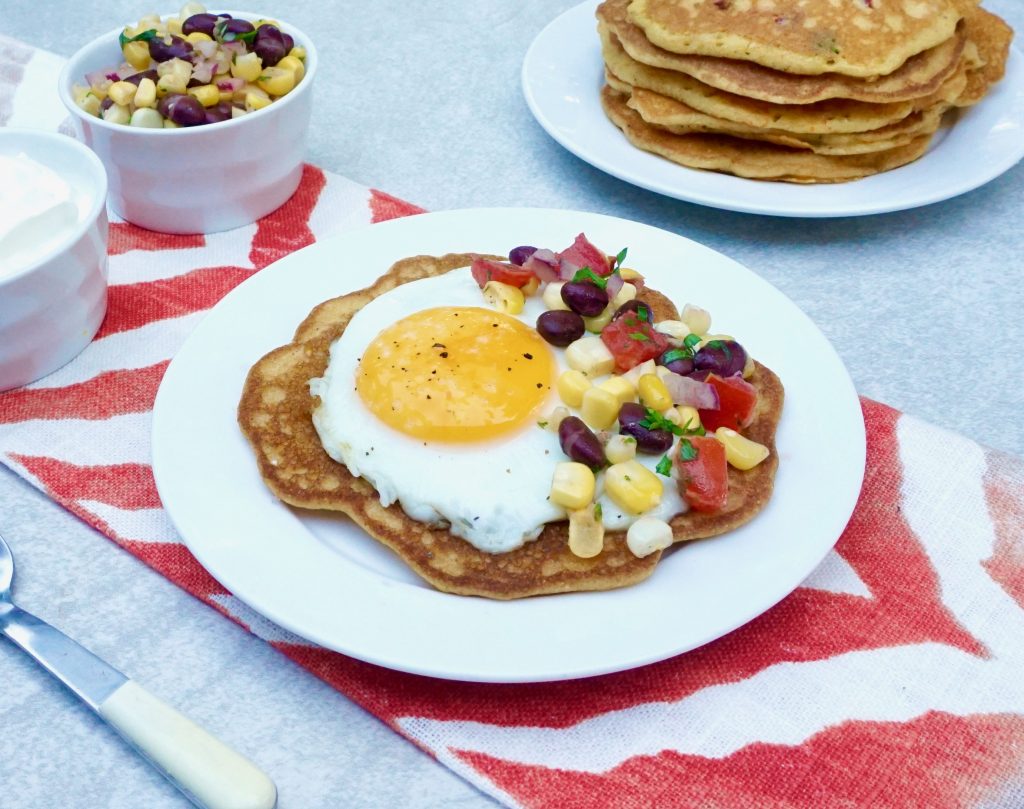 Mexican Corn Cakes are versatile little pancakes that you can use in any number of ways. They are made with fresh corn kernels, bell pepper and green onions so they are flavorful on their own. You can eat these is for breakfast or brunch, topped with an egg or use them in place of a tortilla with taco toppings.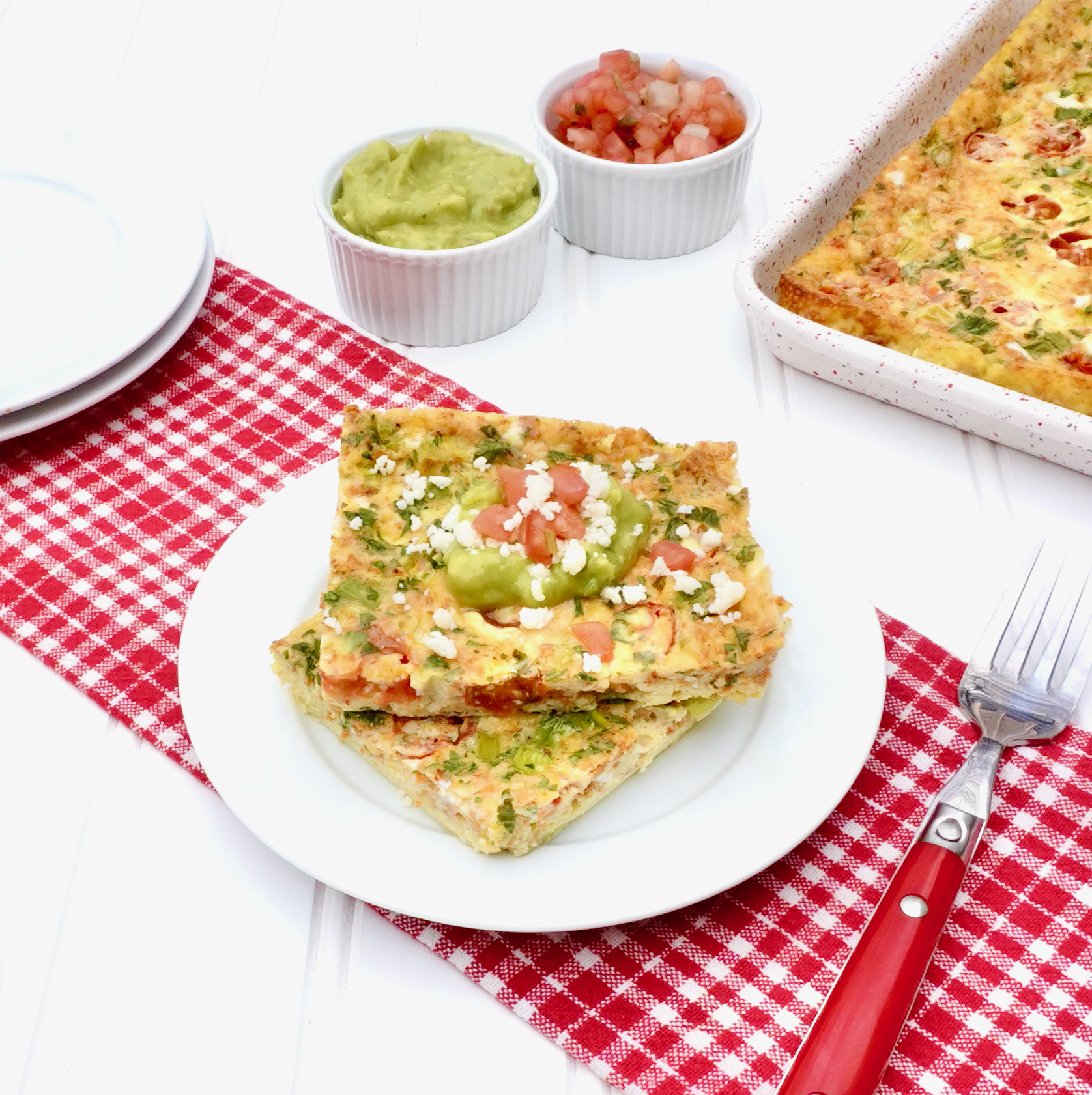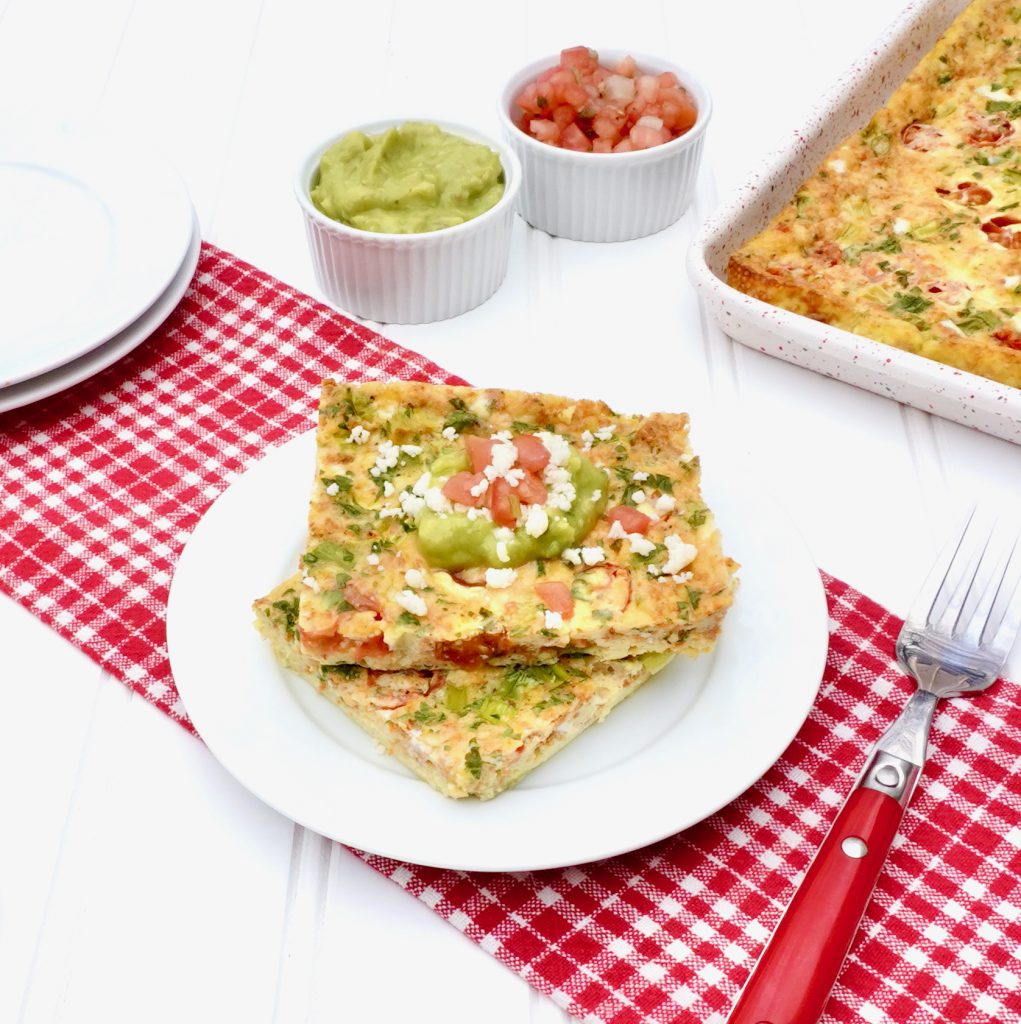 Mexican Sheet Pan Frittata is egg based dish is made with Mexican Chorizo sausage and Cojita cheese. It has tomatoes, green onions and cilantro to give it a fresh flavor. Adding jalapeño pepper is optional, but will give it a slight touch of heat. This will become a family favorite. It is a great way to feed a group.
DIPS: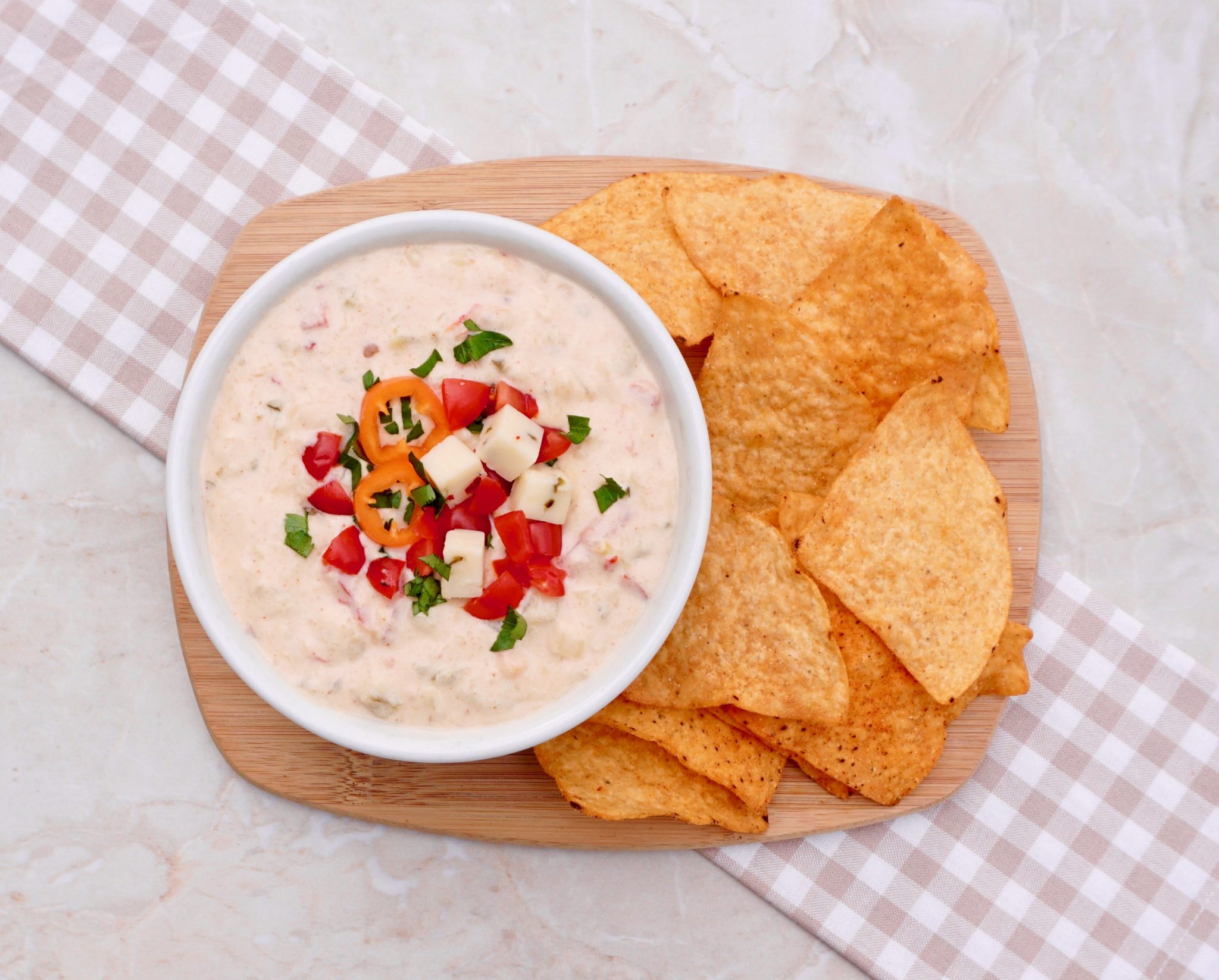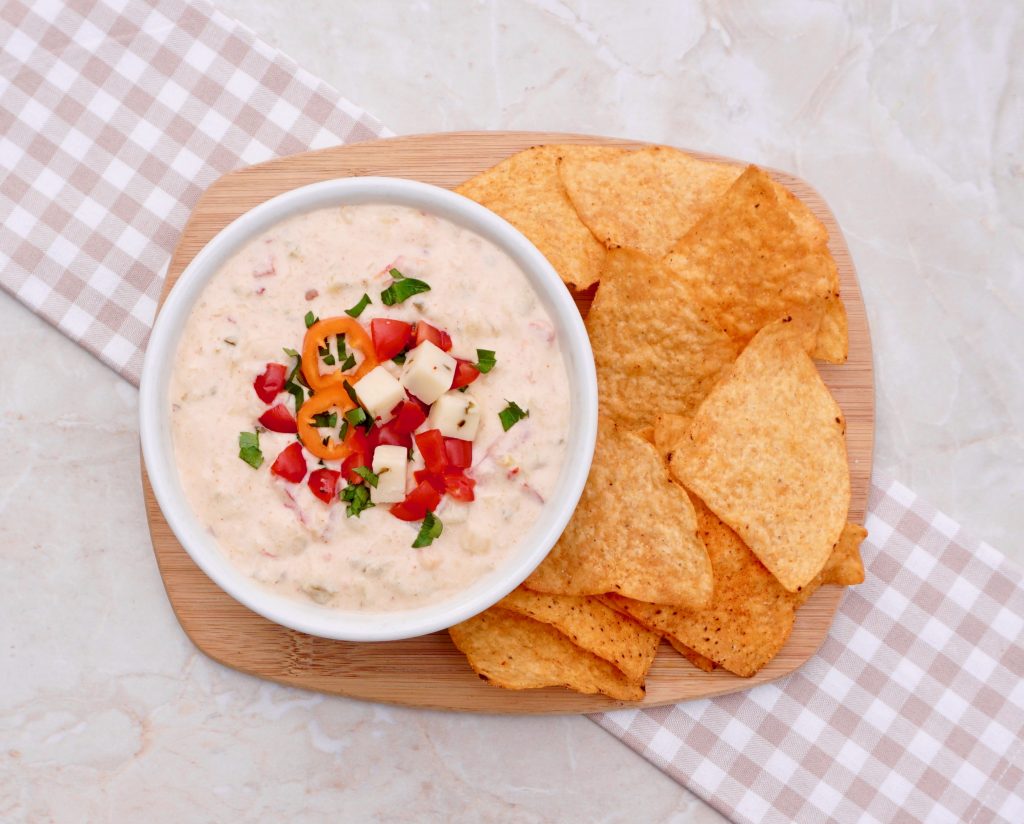 Queso Dip is smooth, and just a little bit spicy. It uses all Monterey Pepper Jack cheese and it is very easy to make. It is one of those great Cinco de Mayo appetizers.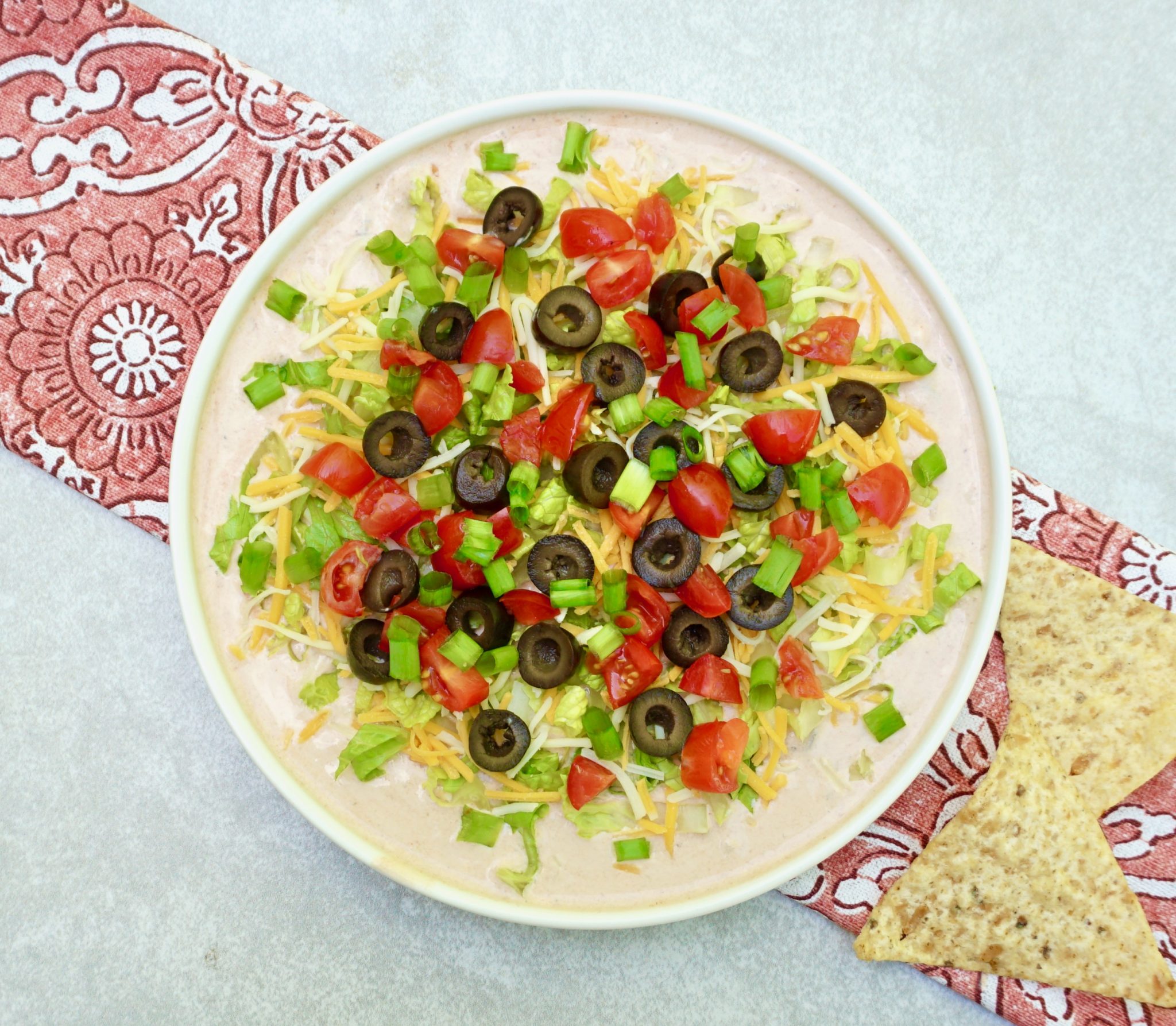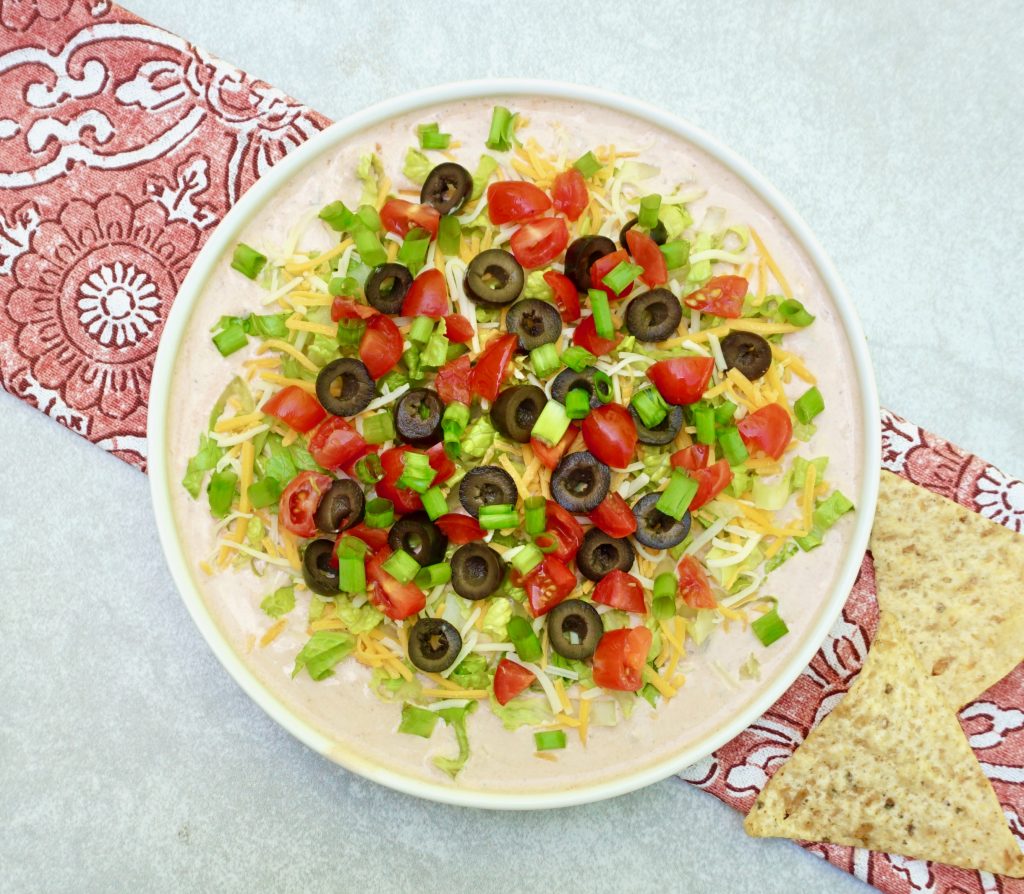 Taco Dip has a creamy base made with sour cream, salsa and chili powder. It  is layered with lettuce, tomato, green onions, shredded cheddar cheese  and black olives.It is so easy to make it is almost not a recipe.
SALSA: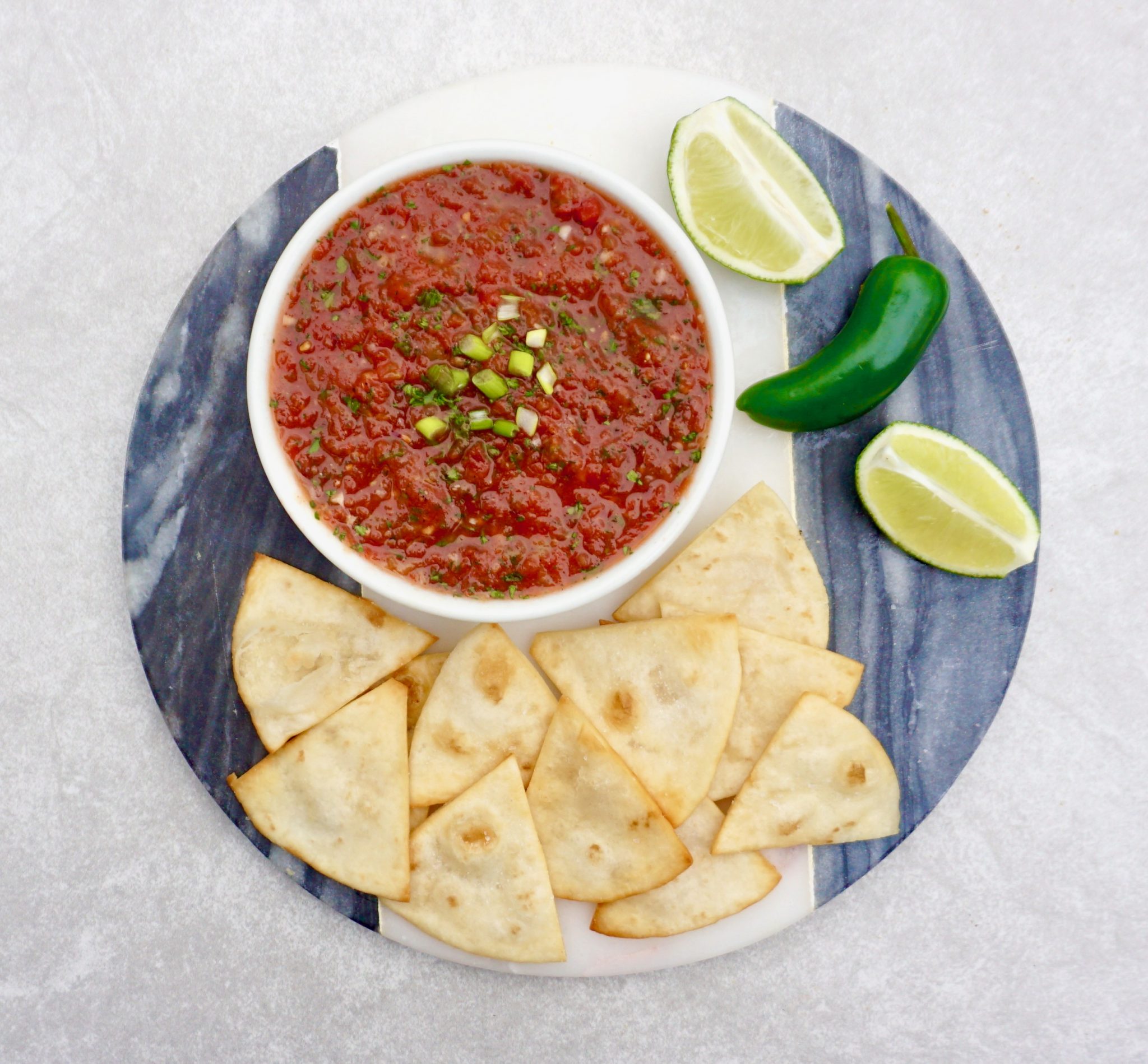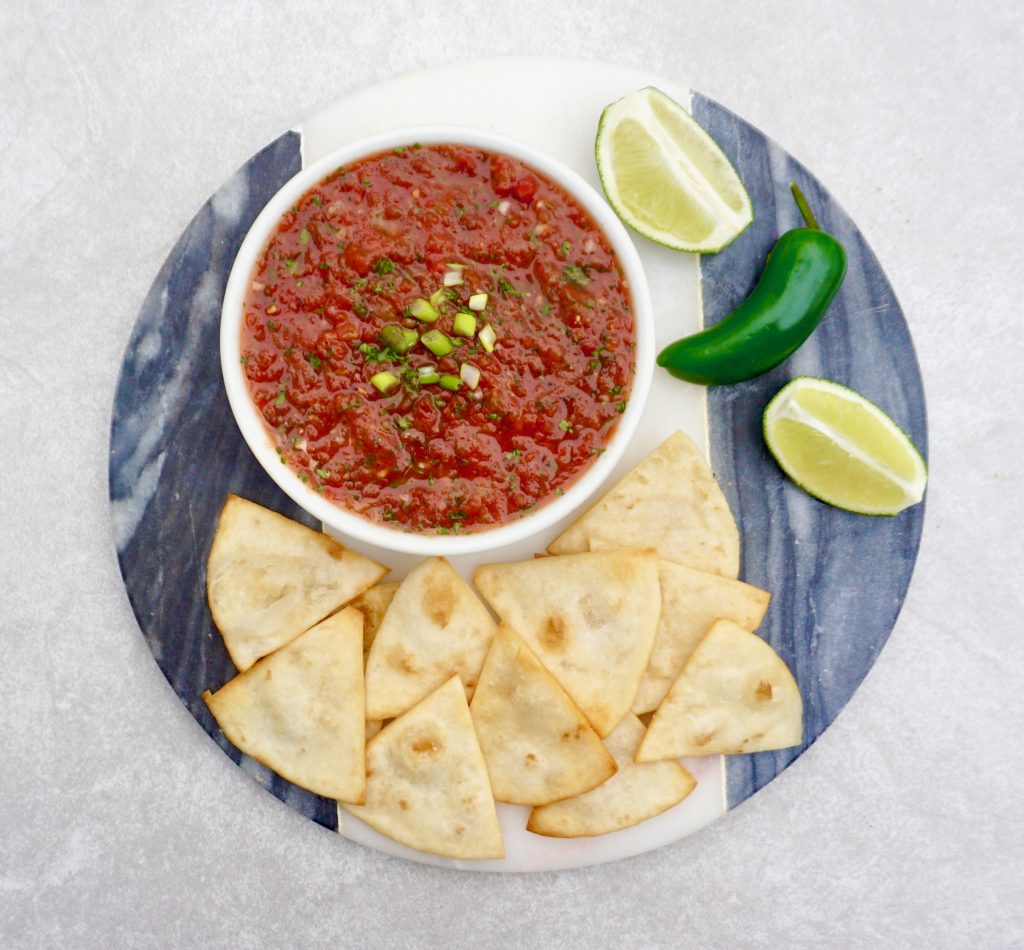 Tomato Salsa is so easy to make at home with ingredients that you may already have in your pantry! Using canned, diced tomatoes makes this easy and the addition of red onions, garlic, lime juice and fresh cilantro gives it a freshness that you do not get in a jarred salsa.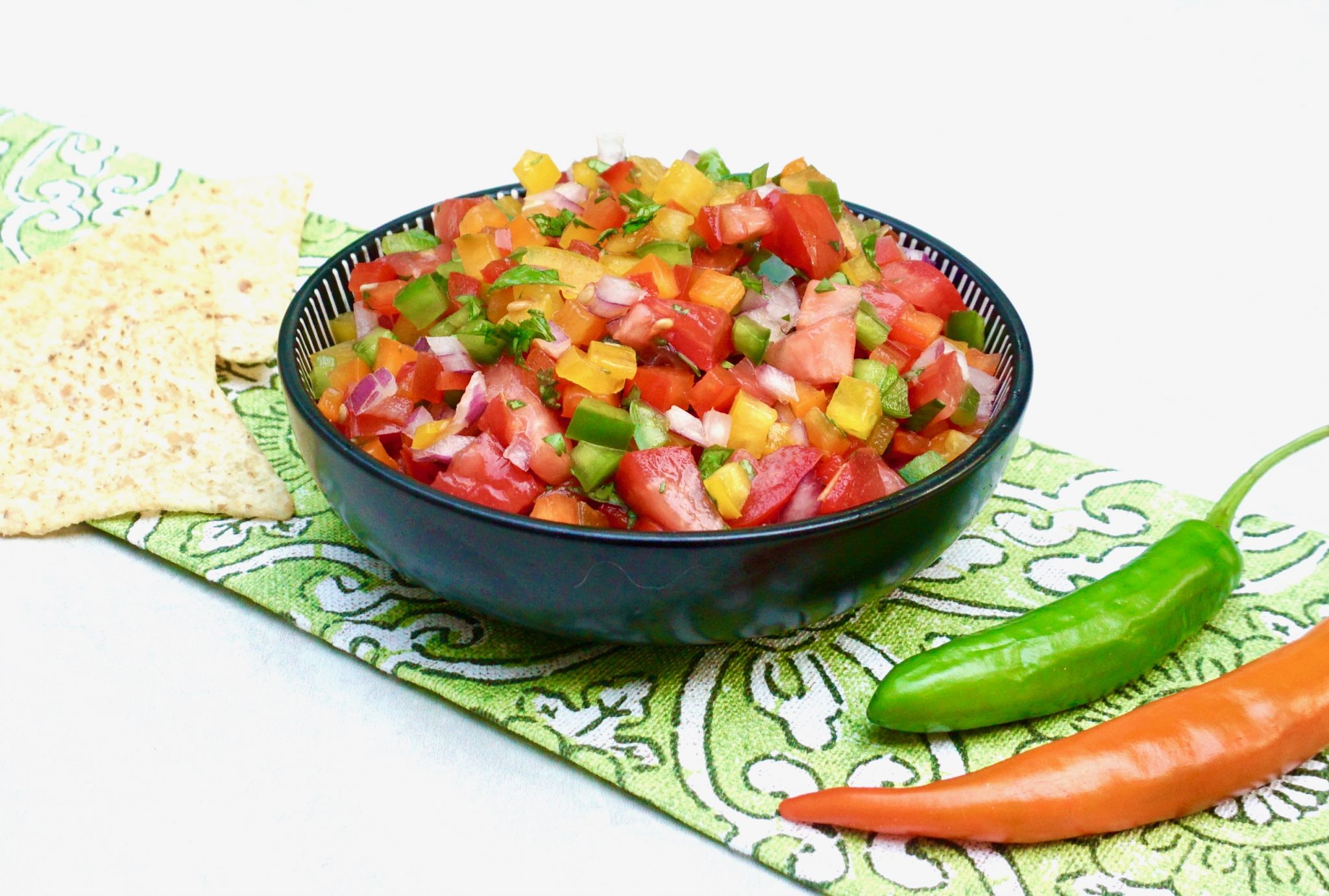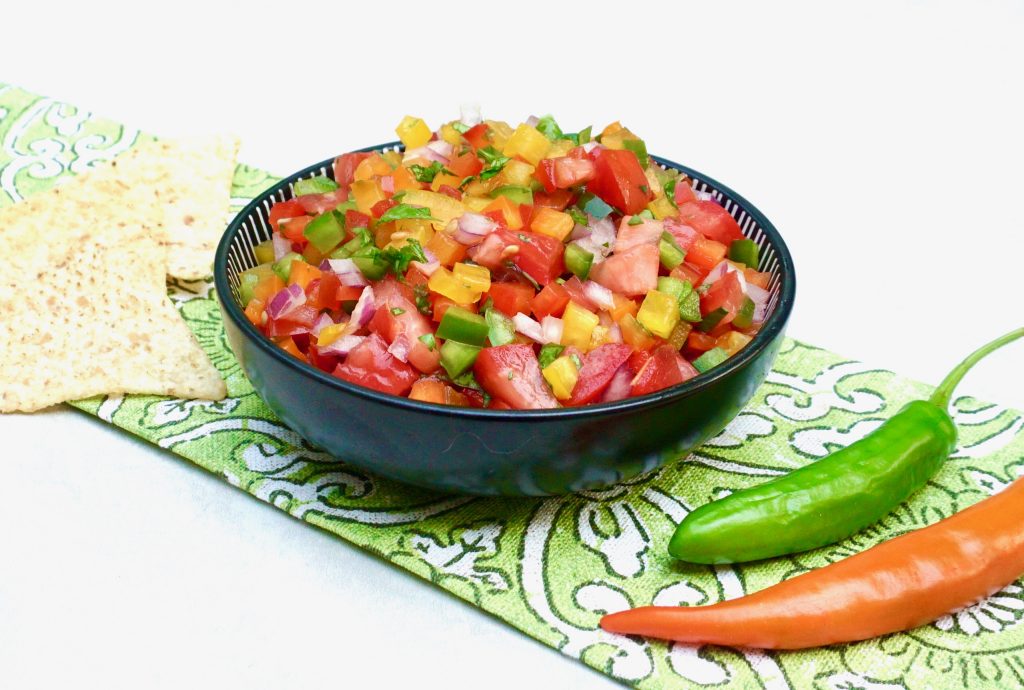 Bell Pepper Salsa combines four different color bell peppers with fresh tomato and red onion. It has a slight touch of citrus with the addition of orange juice and lime juice. Fresh cilantro adds a nice flavor. The perfect pairing for tortilla chips.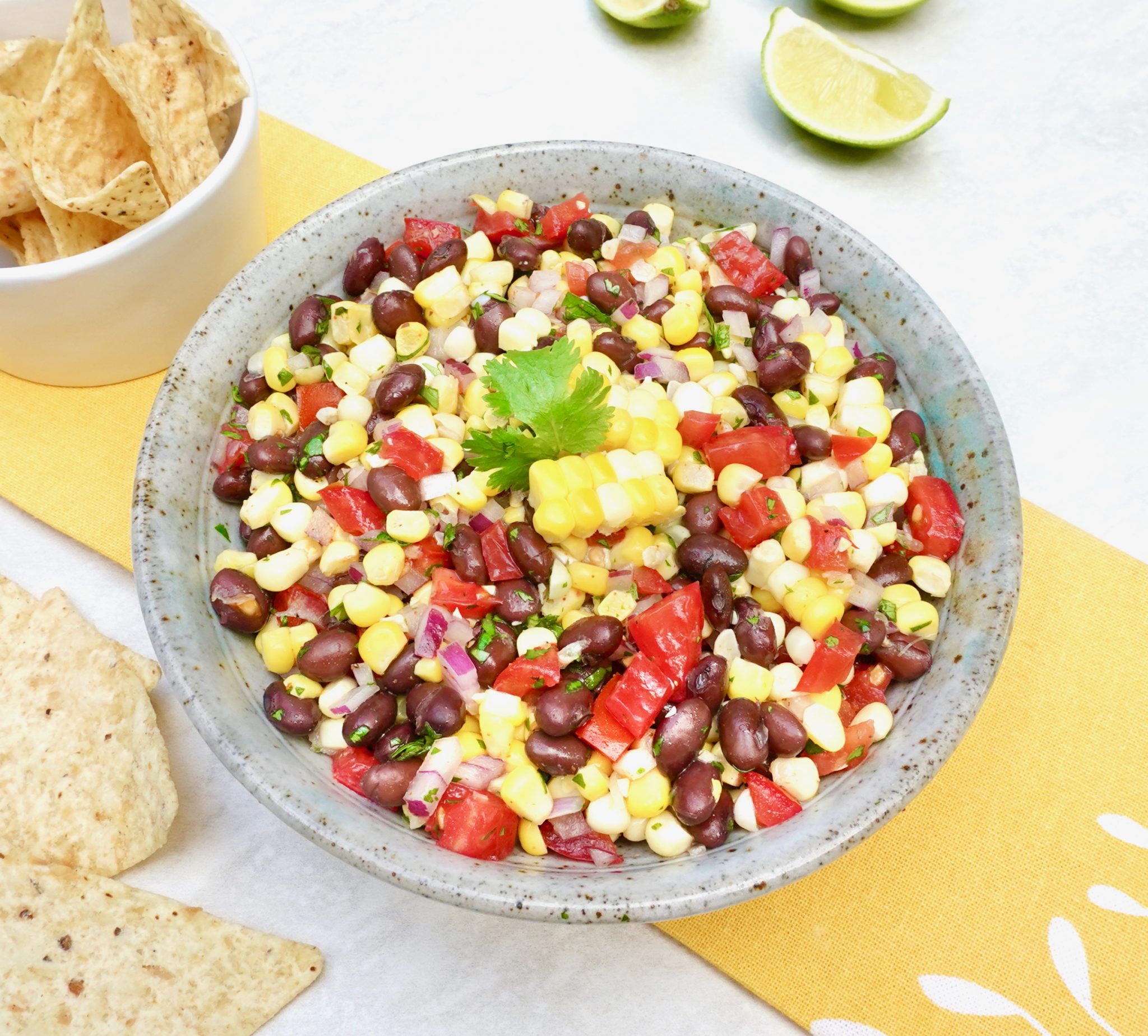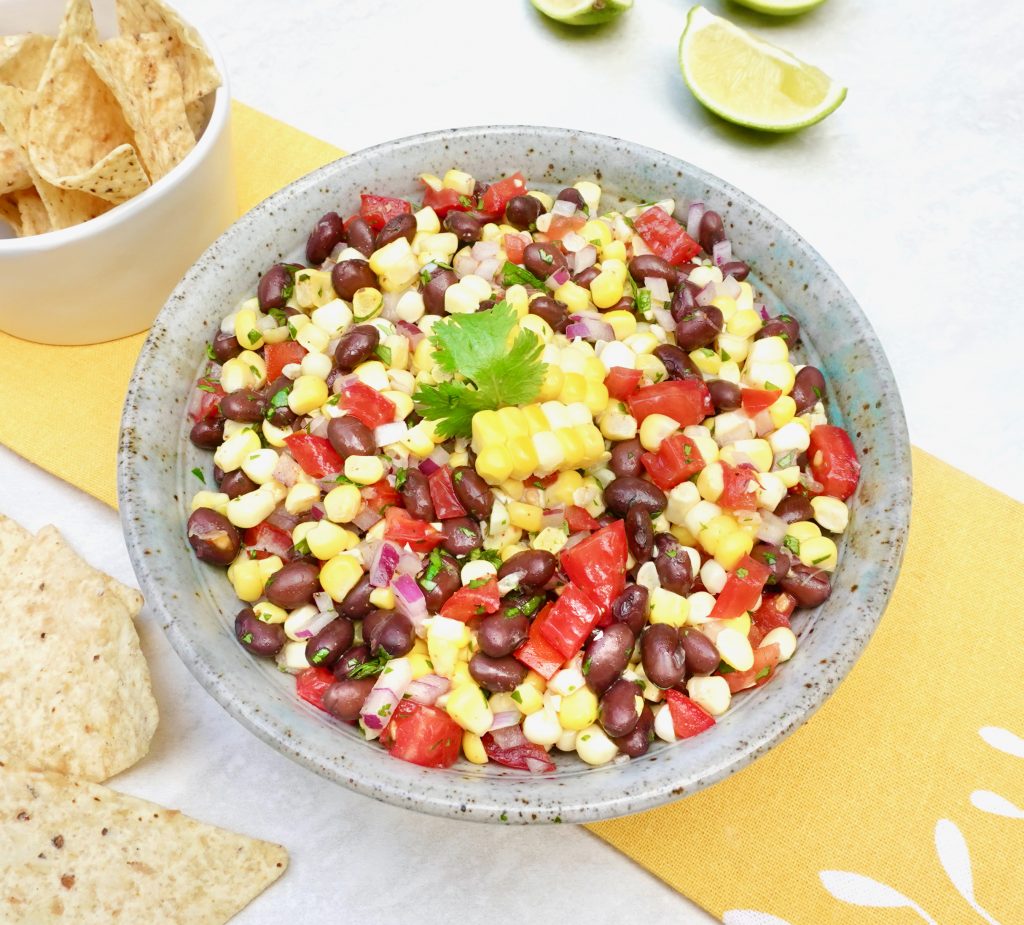 Black Bean Corn Salsa is a very versatile and easy recipe to make with a few simple ingredients.This corn salsa is a mixture of corn, black beans, red onions, tomato, fresh cilantro and lime juice with a touch of heat from cayenne pepper. It can be added to tacos, burritos, and quesadillas or just simply be eaten dipped into chips.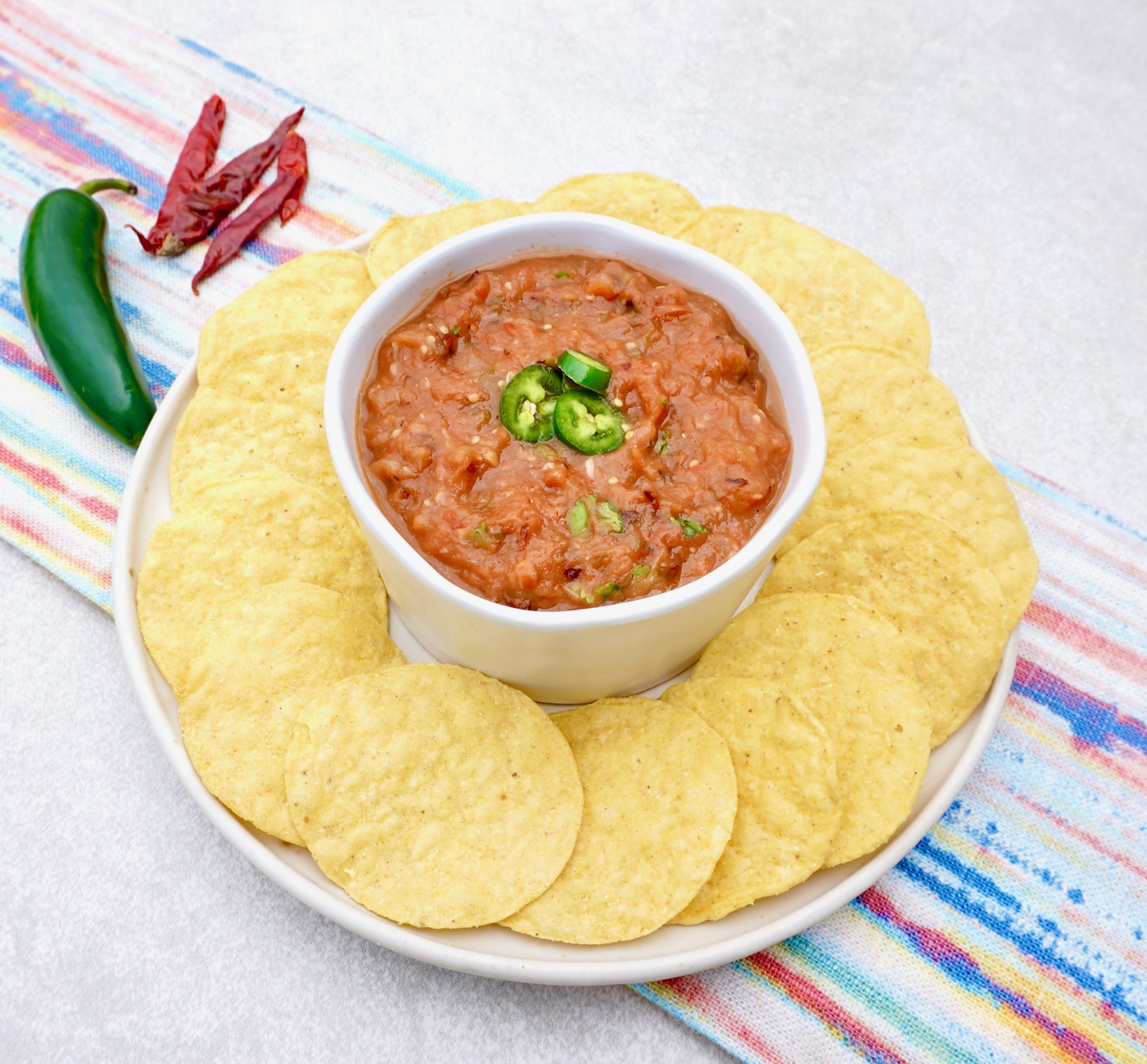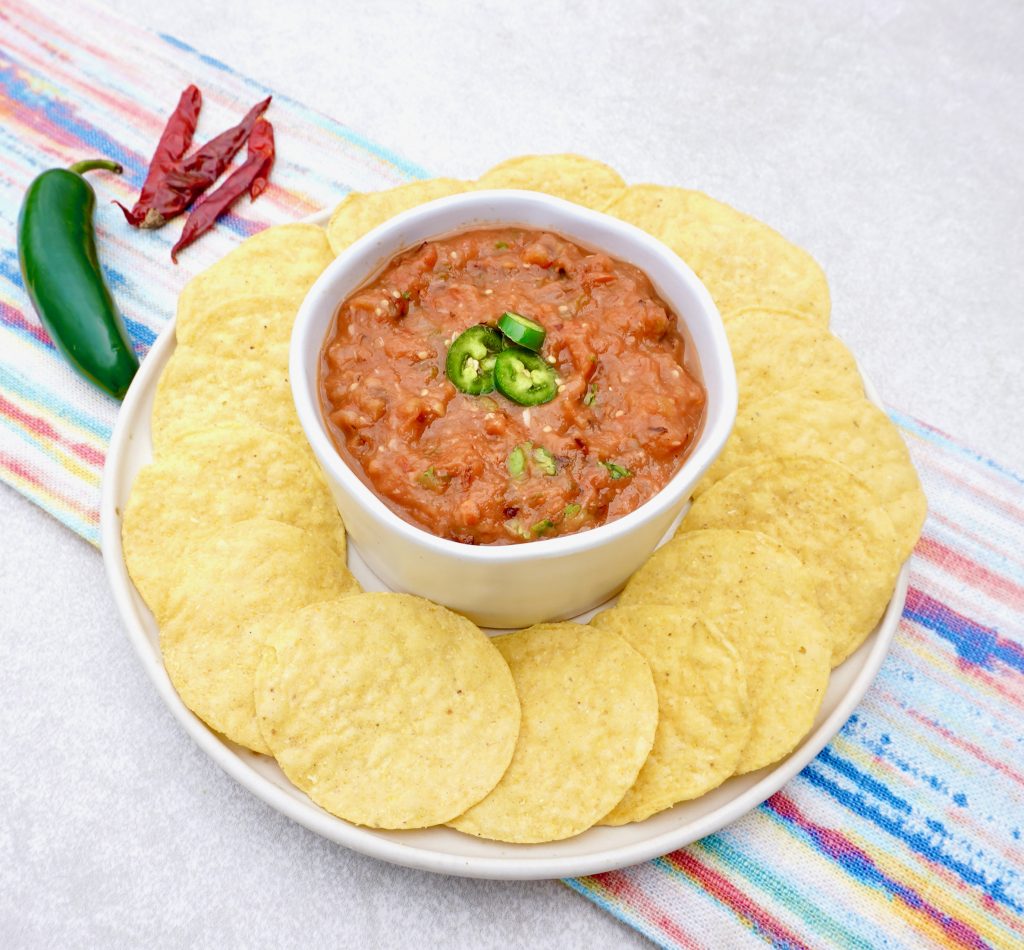 Are you a fan of salsa that has a bit of heat? If you answered yes, you will love this Salsa Taquera. If you have ever eaten at Mexican restaurants, taco shops or taco stands, you might be familiar with this authentic recipe for Mexican salsa. The ingredients are tomatoes, tomatillo, chiles de arbol, jalapeno peppers, garlic, fresh cilantro and lime juice. This classic Mexican treat will make a great addition to the day!
NACHOS: THE ULTIMATE MEXICAN APPETIZERS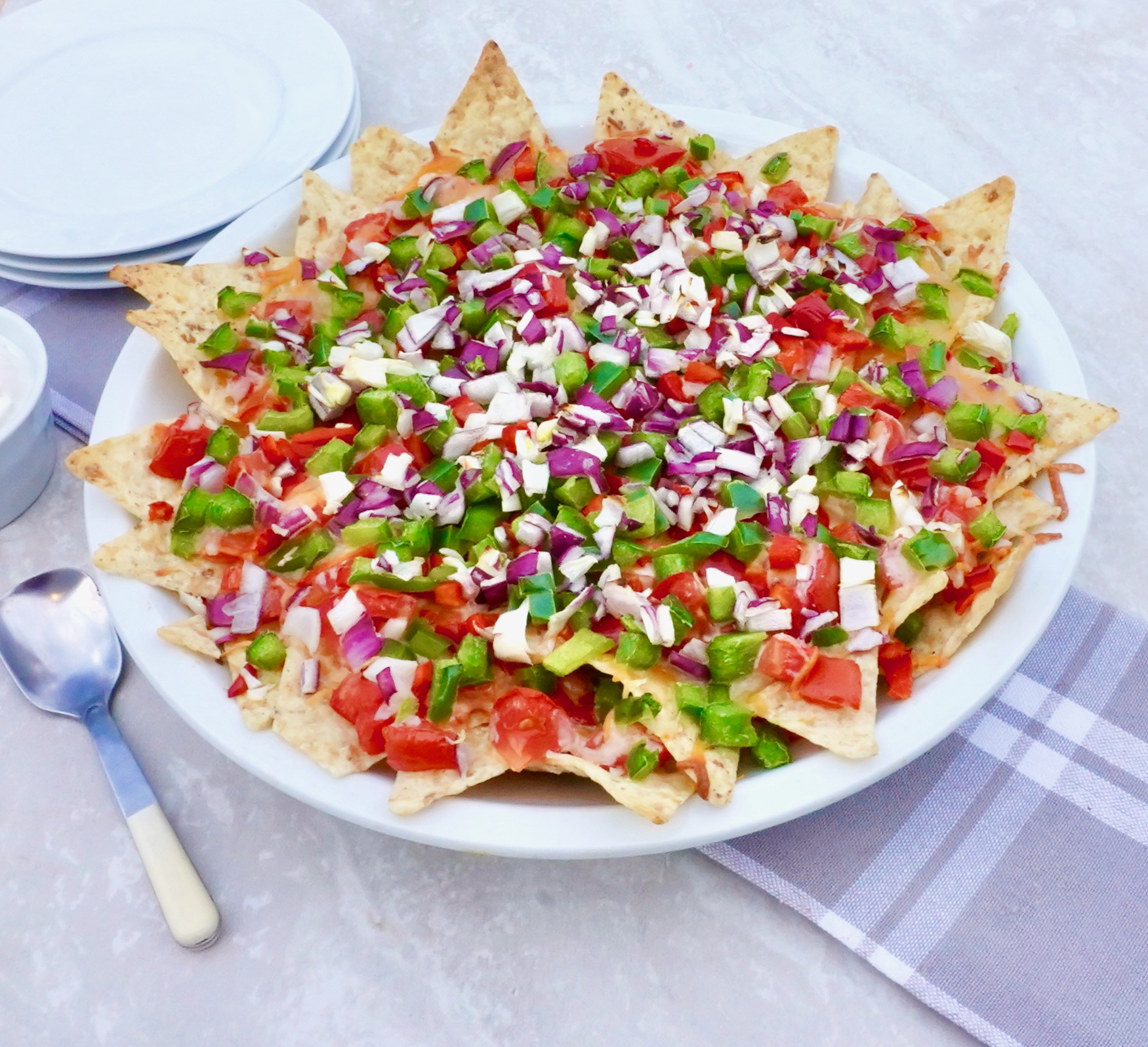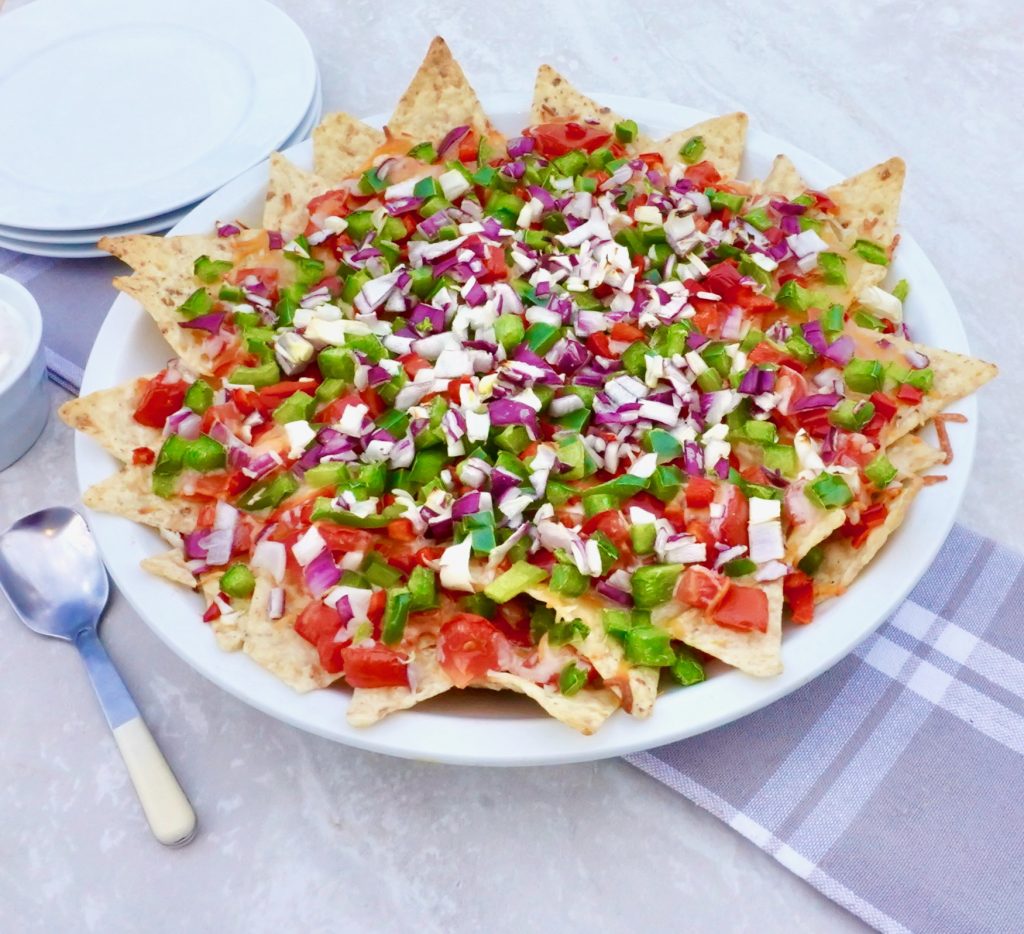 Vegetable Nachos are loaded with fresh veggies. Made with tomatoes, red and green bell peppers, red onion and Monterey Jack cheese these nachos are nice and light.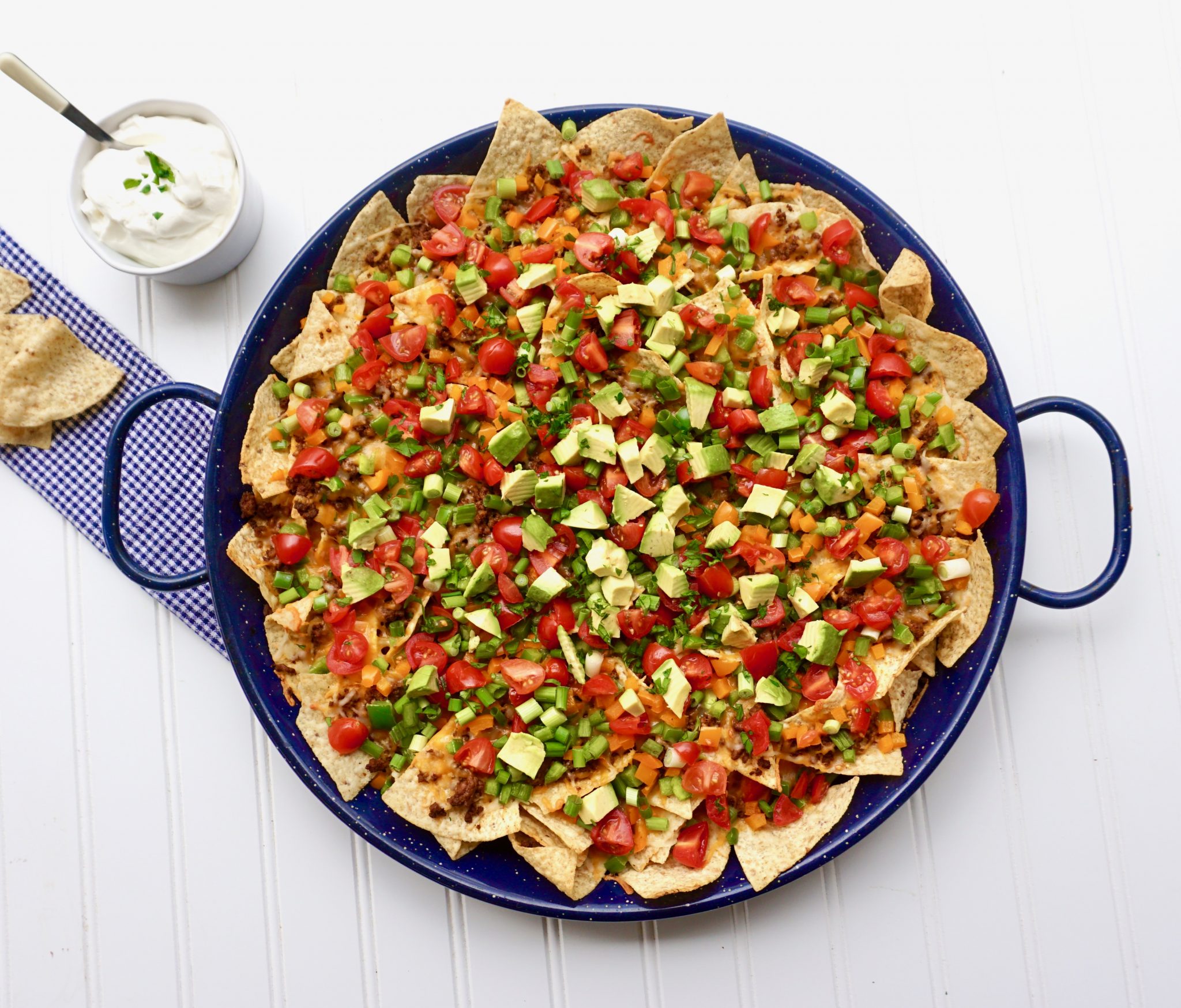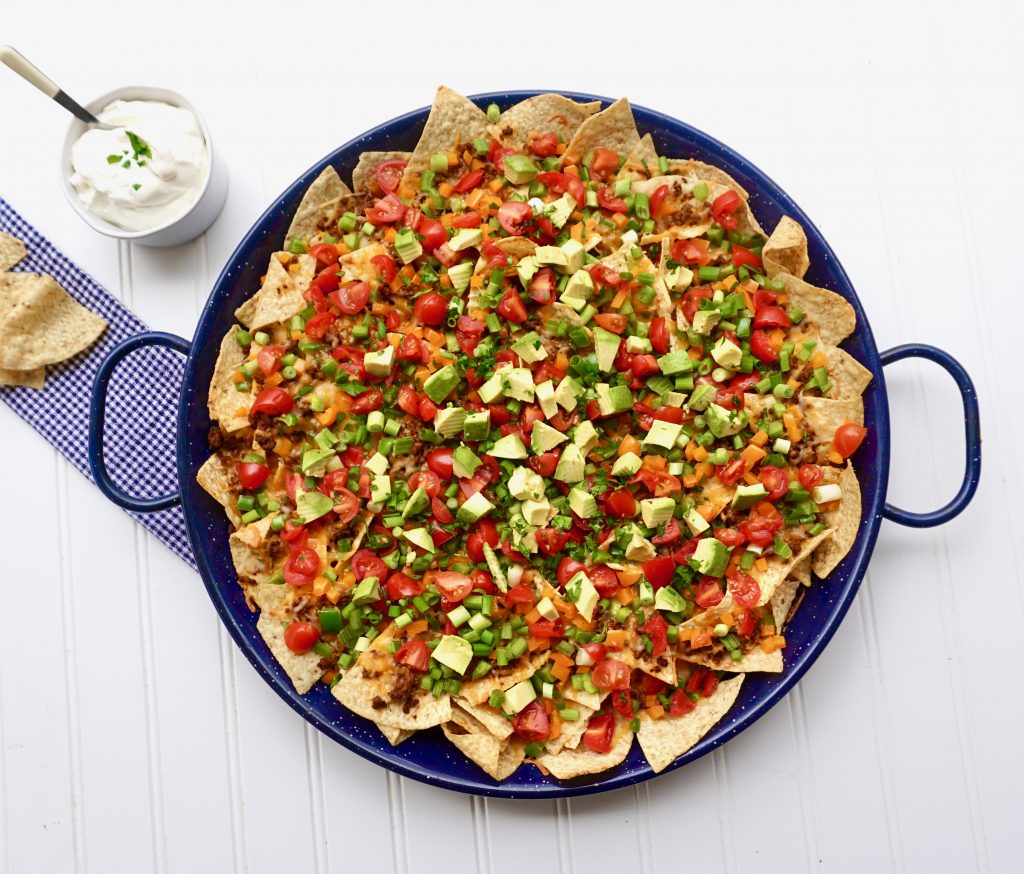 Loaded Beef Nachos are warm tortilla chips layered with melted cheese and lots of toppings. The more toppings the better! They have taco seasoned beef and lots of veggies to make this nacho experience hearty enough to be a meal.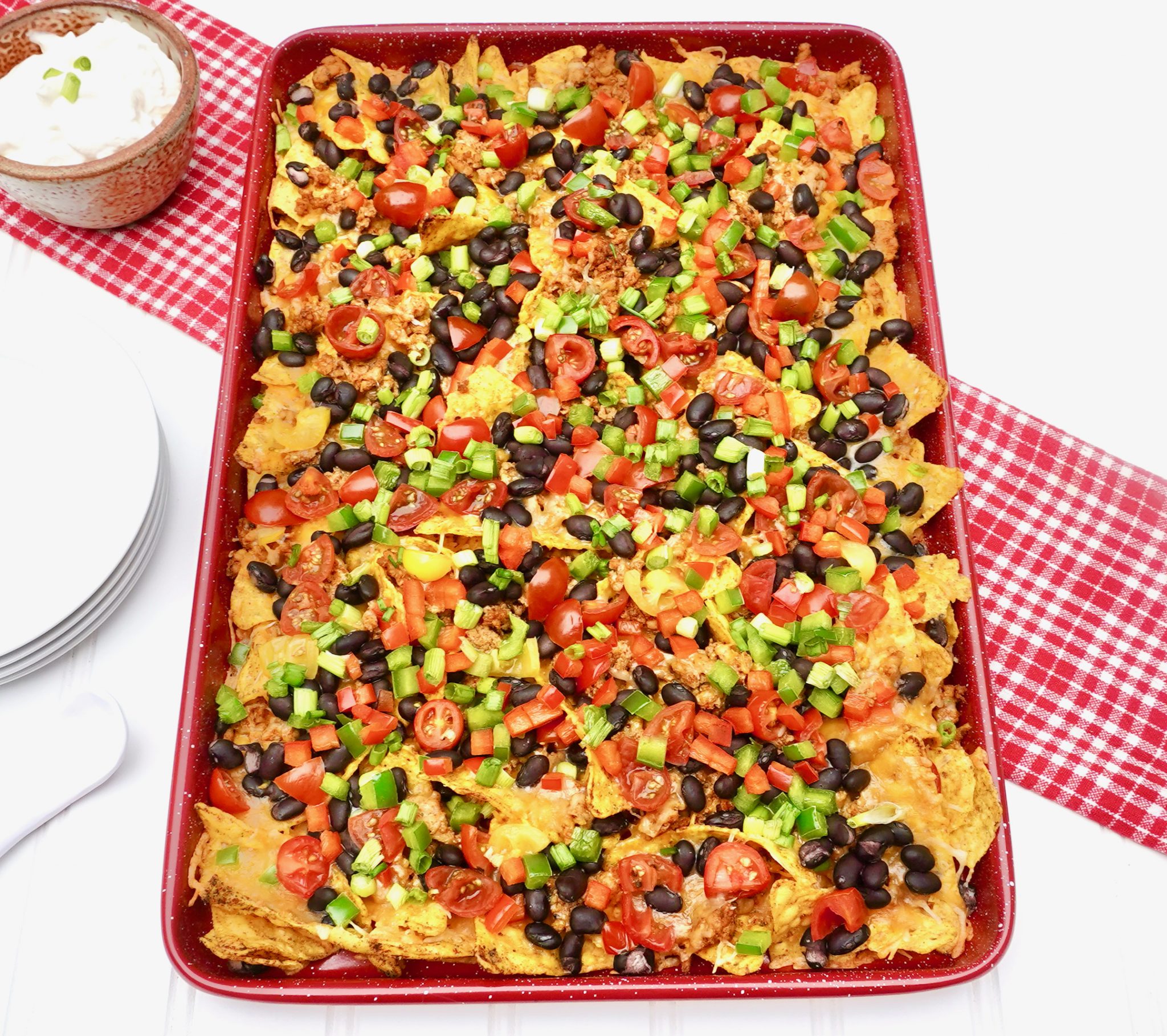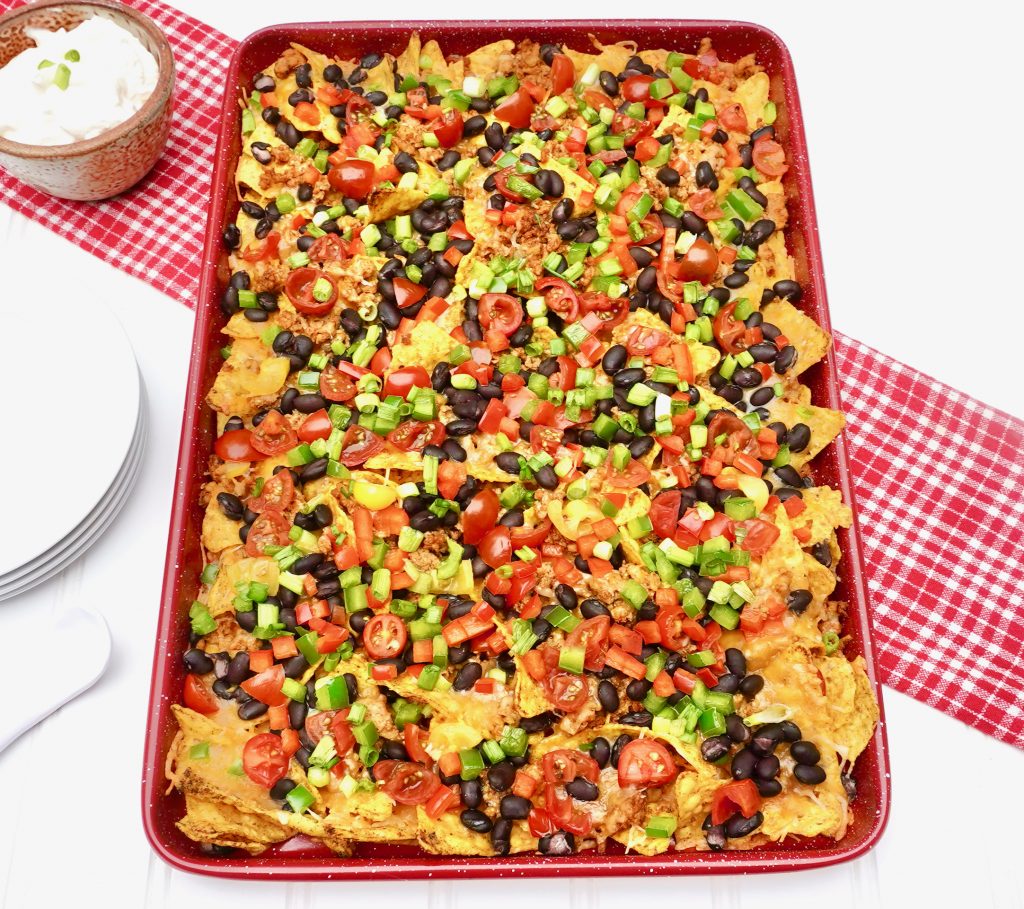 Doritos Nachos are a fun twist on nachos. Traditional tortilla chips are replaced with doritos chips in this nacho recipe and they add some extra flavor. This simple nachos recipes has ground chicken which has been cooked in taco seasoning, cheese, black beans and lots of veggies. You can easily make it your own if you have some favorite toppings that you want to include.
COCKTAILS: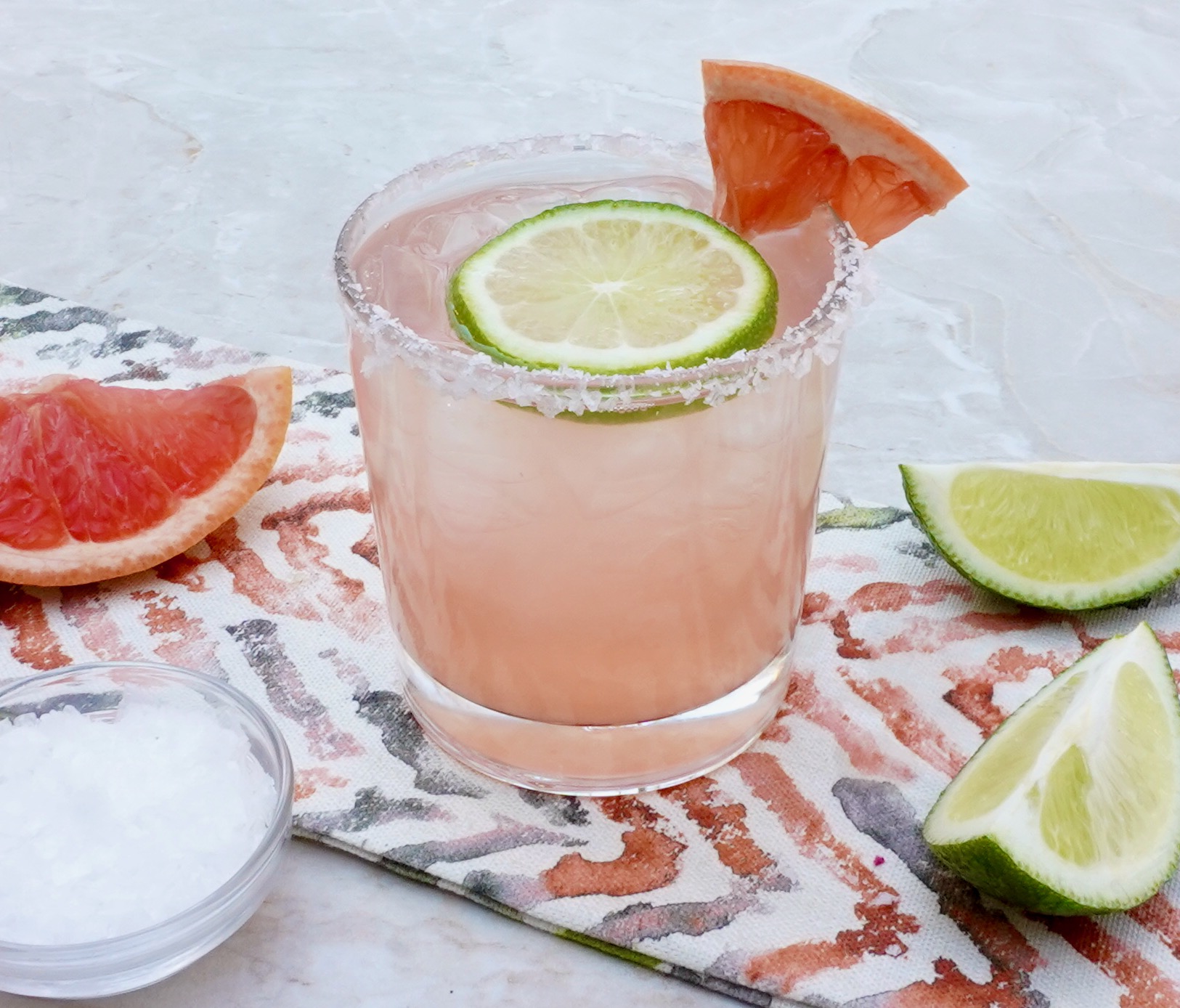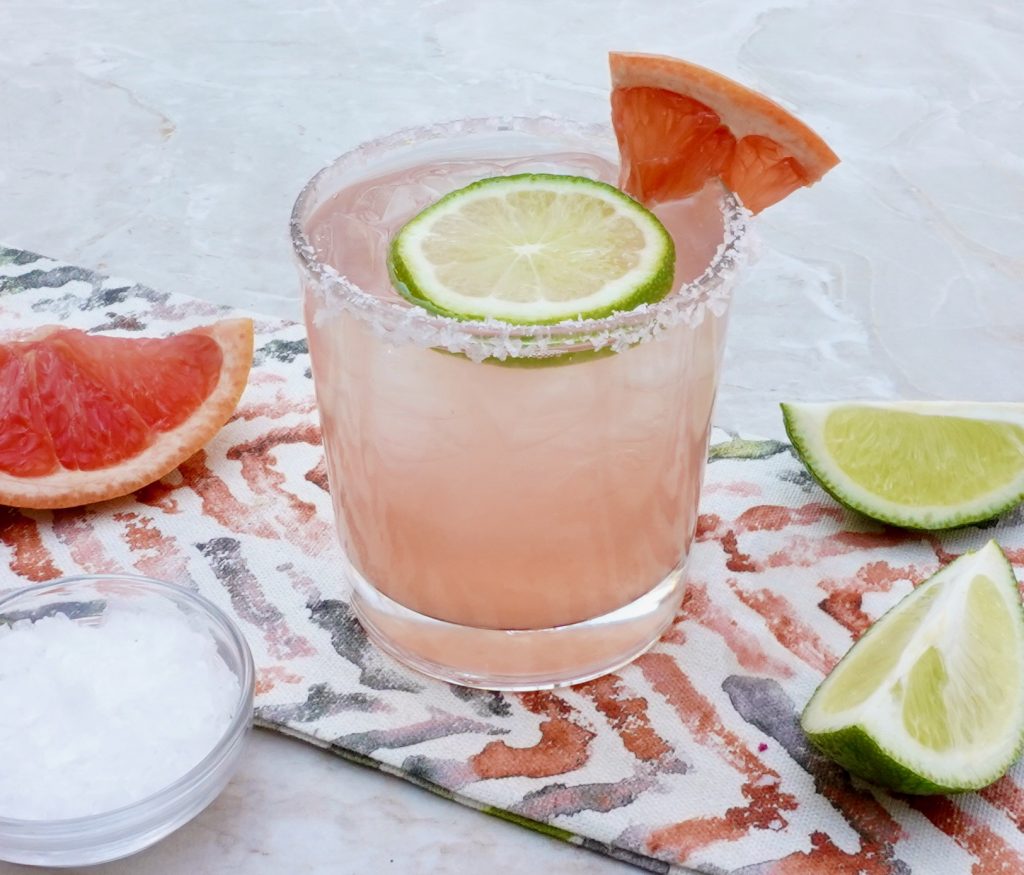 Paloma is a refreshing Mexican cocktail. This recipe uses freshly squeezed pink grapefruit juice, simple syrup and club soda.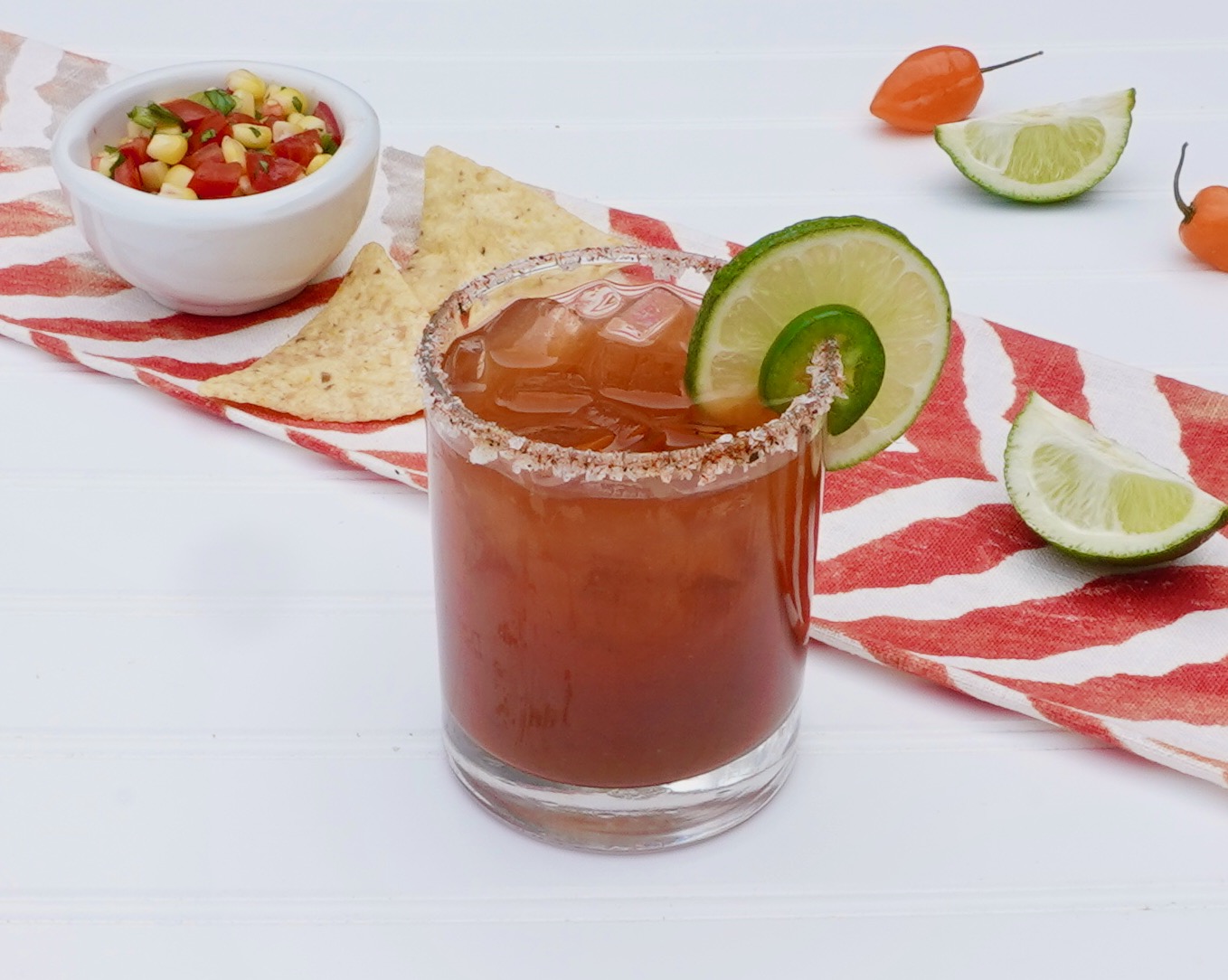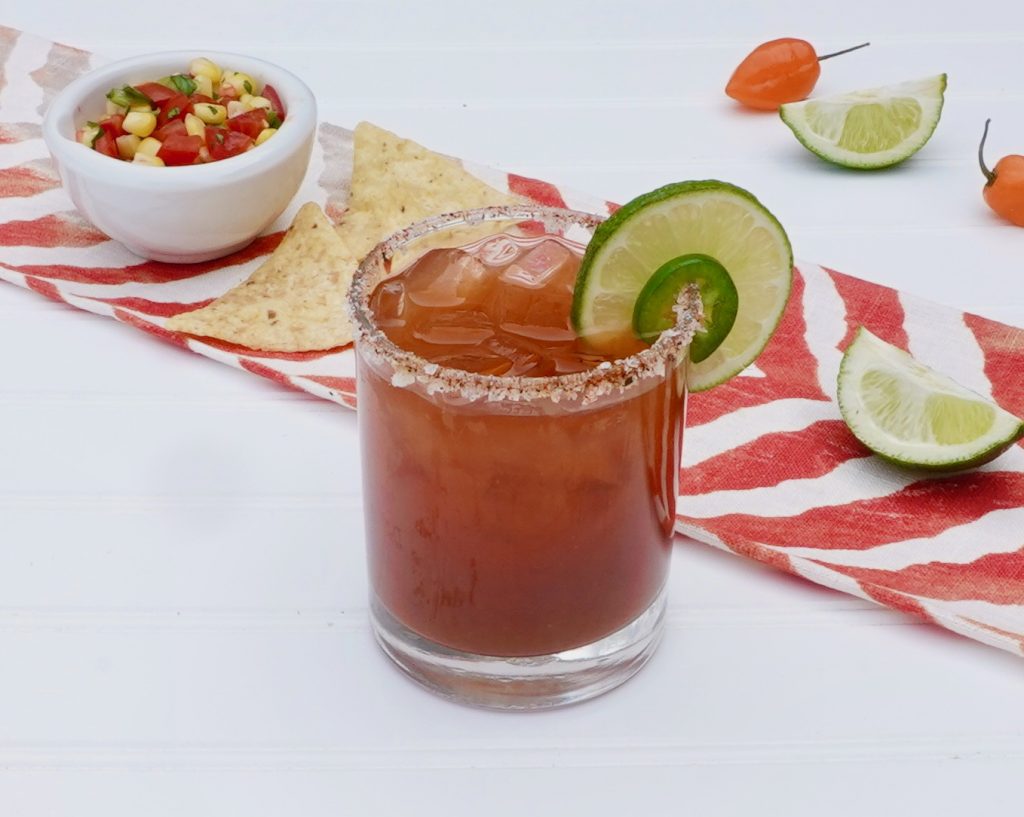 Michelada is a Mexican Cocktail made with beer, tomato juice, Worcestershire sauce, soy sauce, hot sauce and lime juice.It is widely known as a Mexican Bloody Mary and tastes very similar, except that it tastes like beer.
If you prefer classic margaritas, check out Mango Margaritas on the Rocks from The Perks of Being Us.
LIGHT EATING: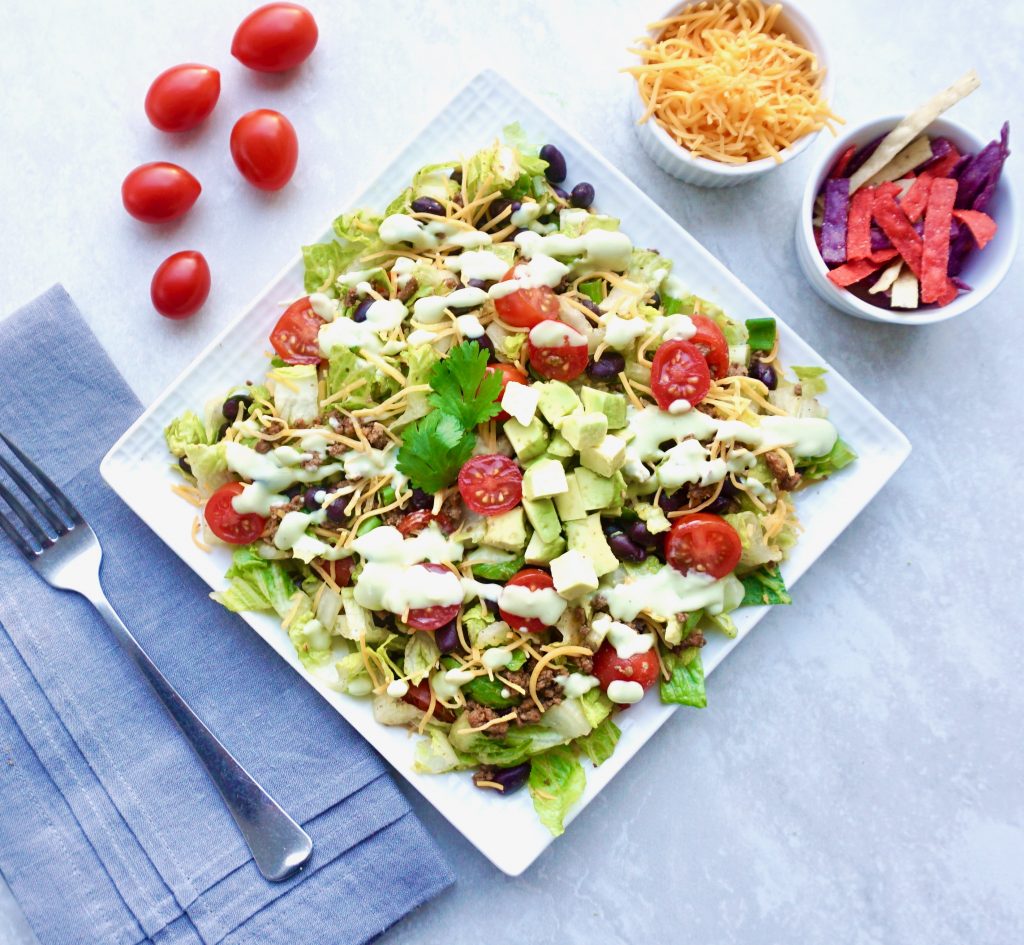 Taco Salad is full of flavorful ingredients. Taco seasoned ground beef, black beans, tomatoes, and green onions mix in with the romaine and the salad is topped shredded cheese. It's all the taste that we love in a taco in a low carb version.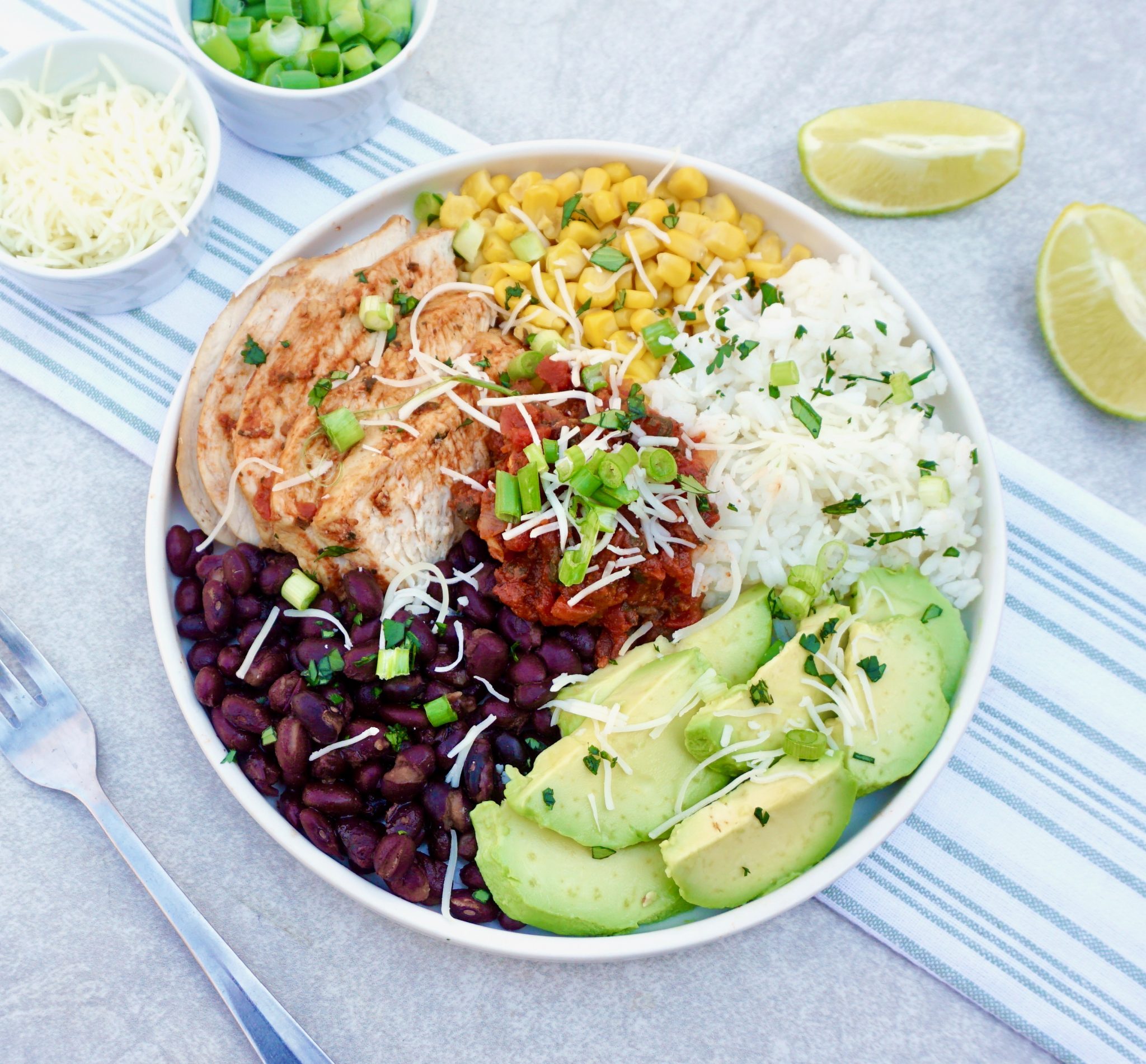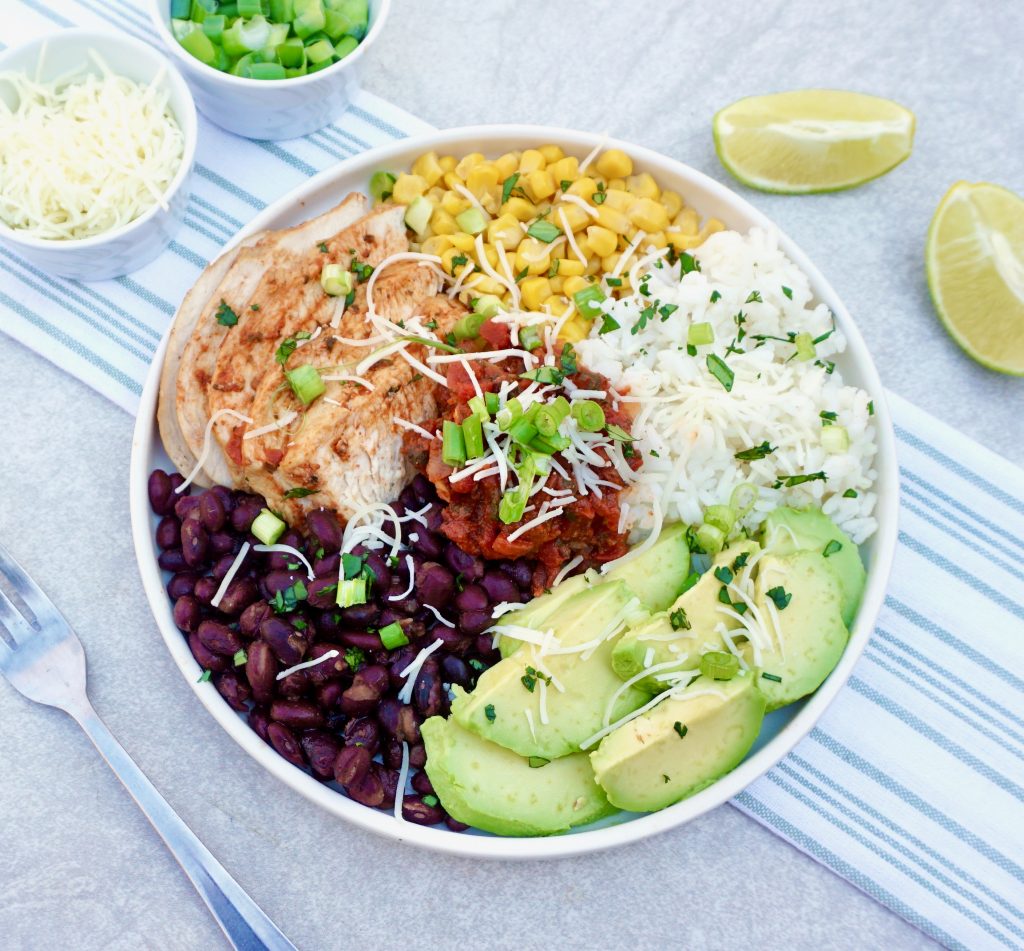 Chicken Burrito Bowl starts with chicken cooked in a flavorful sauce.  It is combined with rice, corn, black beans and avocado for a complete meal.
SOUP: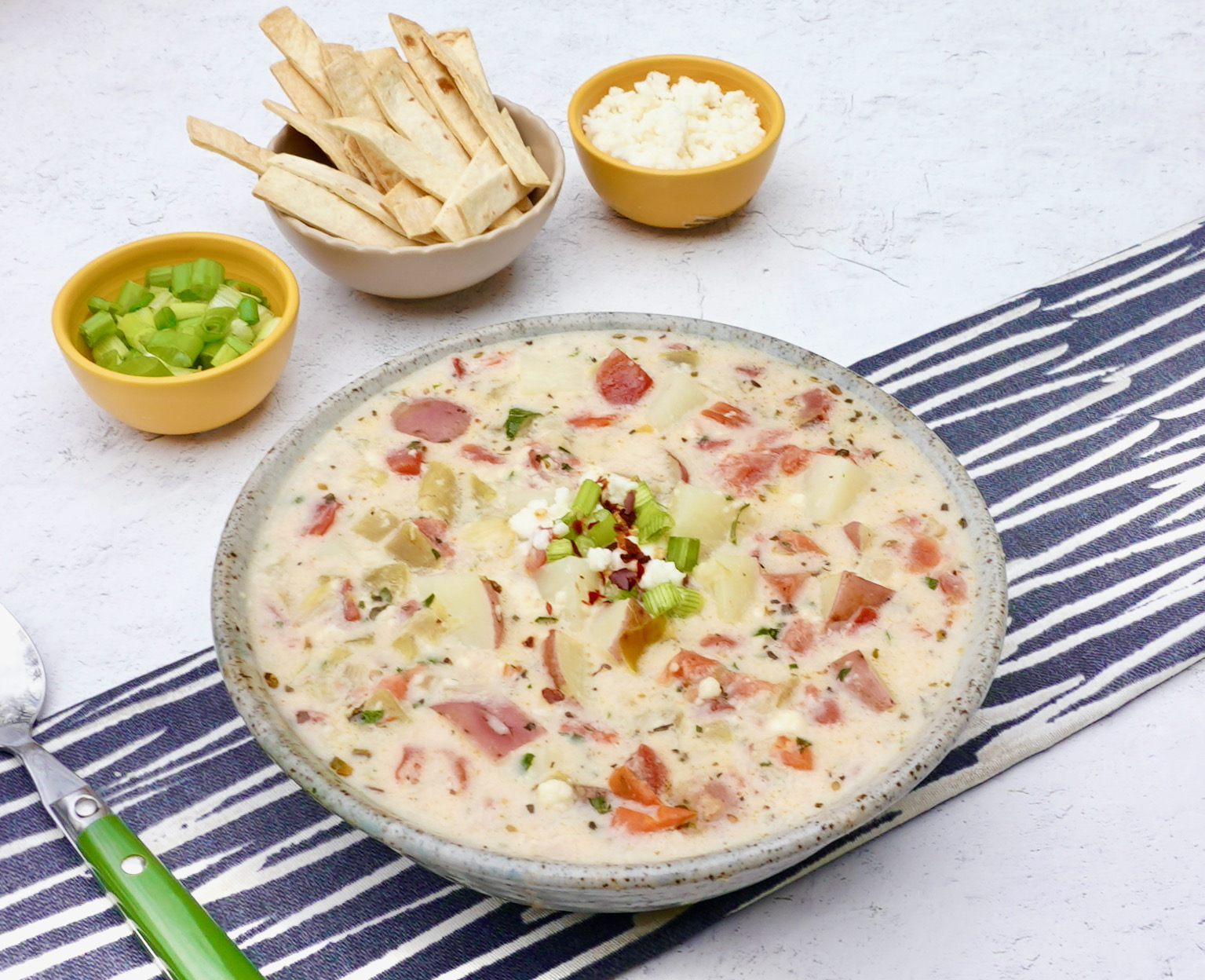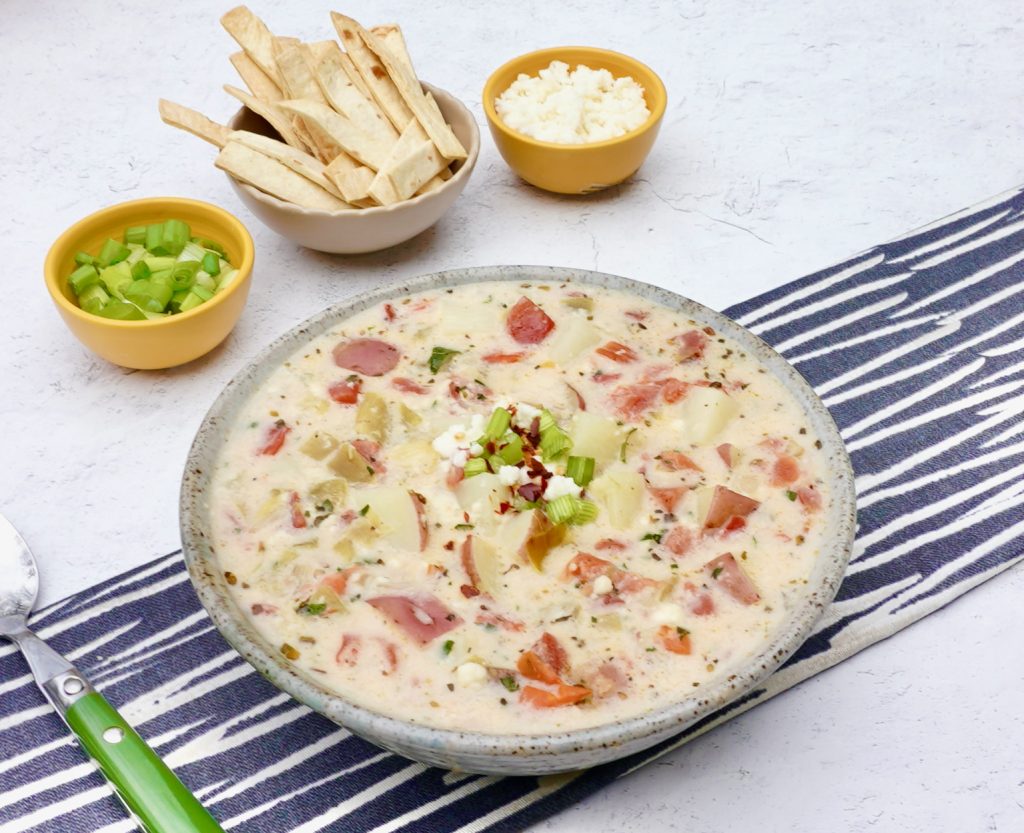 Caldo de Queso is a Mexican potato cheese soup with tomatoes and chiles. This flavorful traditional soup has a slight touch of heat and is so easy to make. This flavorful soup originated in northern Mexico in the state of Sonora and is also know as Caldo de Queso Con Papas. This traditional recipe for Mexican potato soup is budget friendly, comforting, and delicious.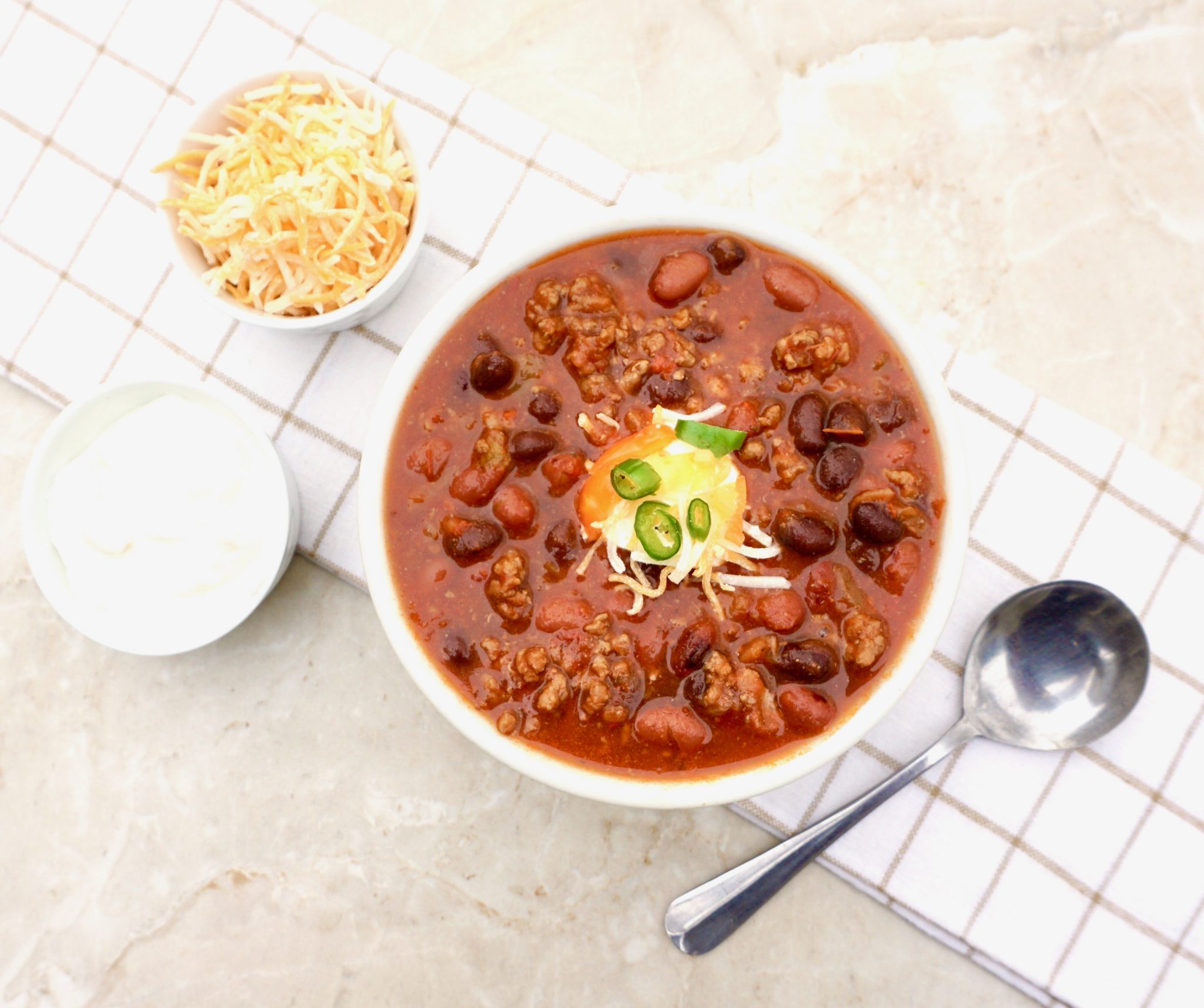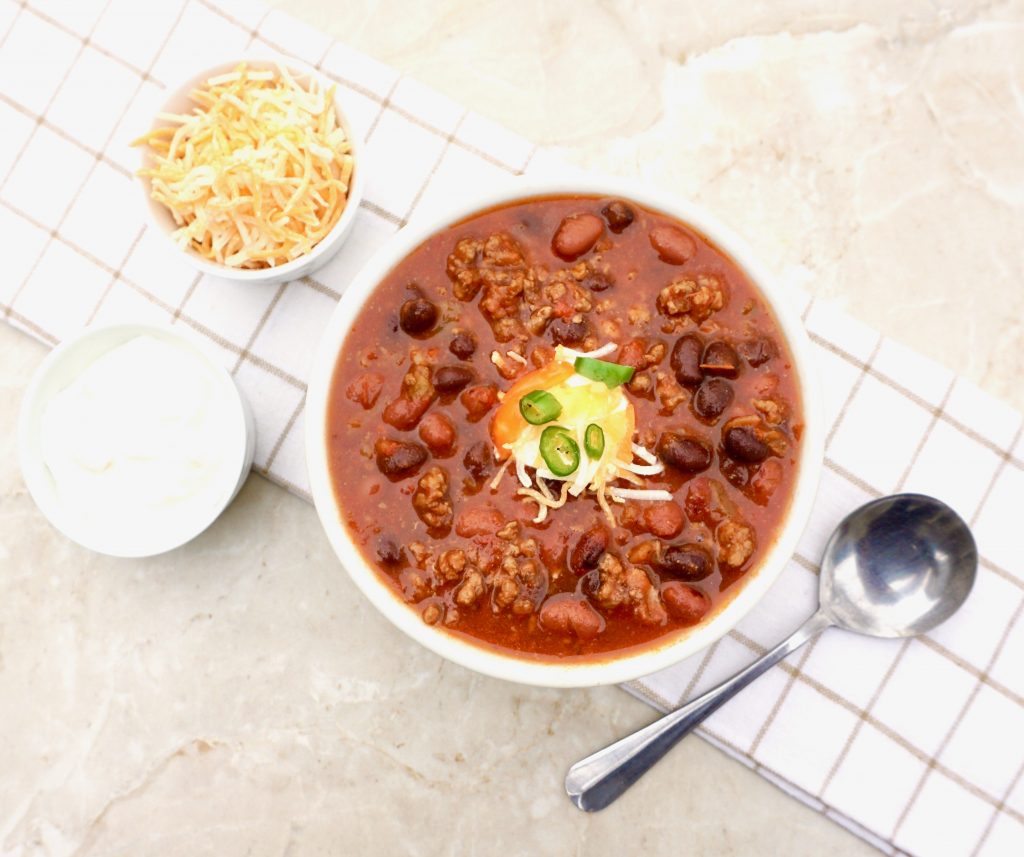 Taco Soup is an easy and delicious way to combine the taco ingredients that we love in a flavorful soup!. This hearty soup has a slight kick to it and is made with ground beef, veggies and  two types of beans. It really is a meal in itself.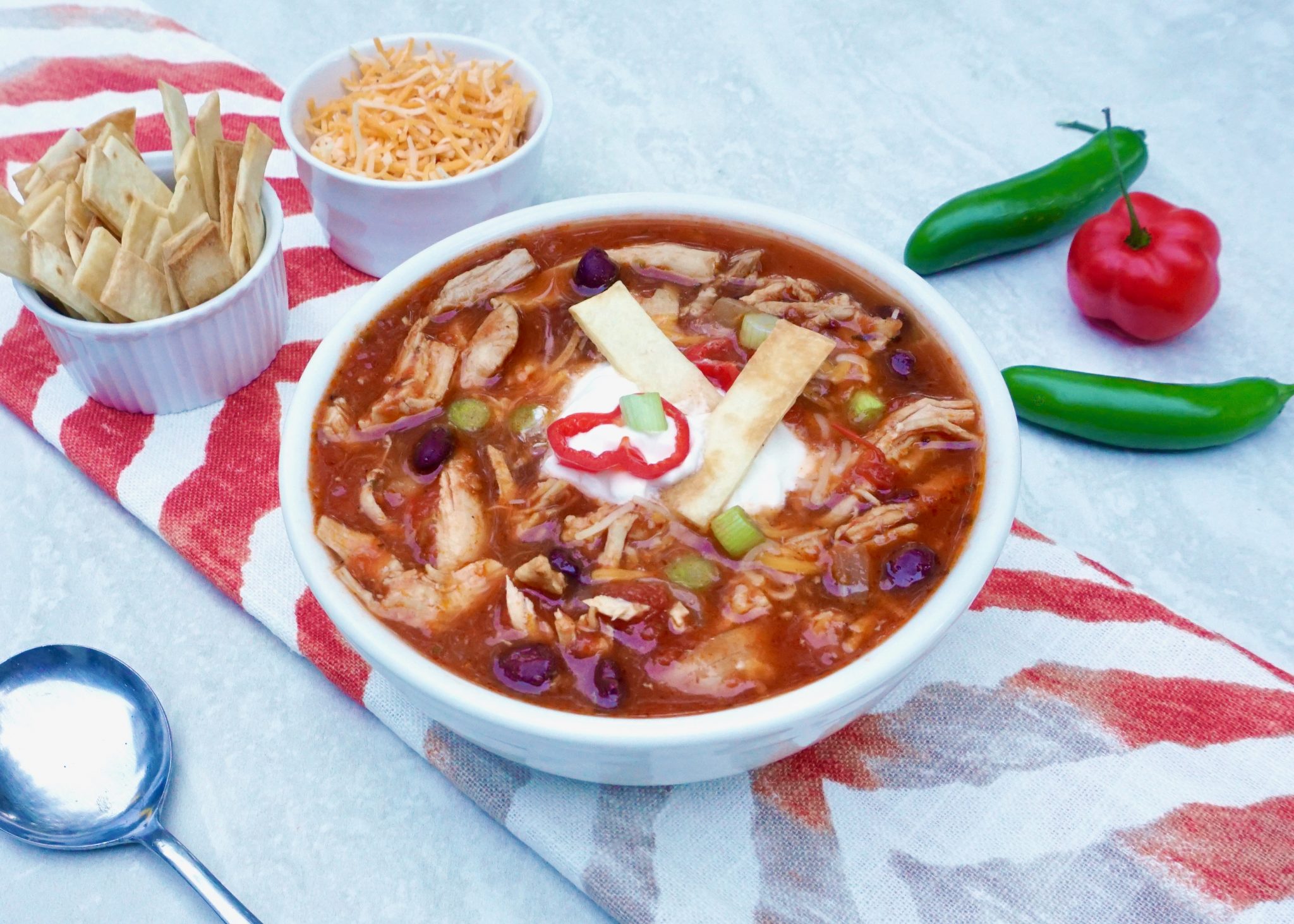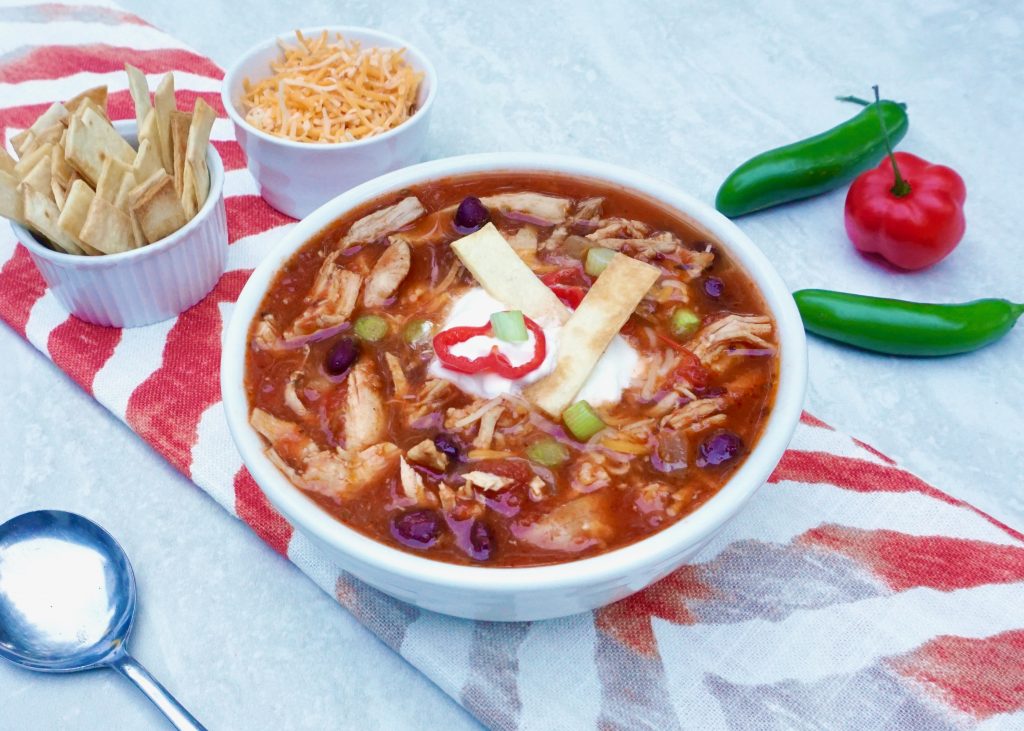 Chicken Tortilla Soup is a hearty and healthy soup. Made with boneless chicken breast, black beans, and veggies it has a flavorful tomato based broth with just a touch of heat from chipotle peppers.
TACO VARIATIONS: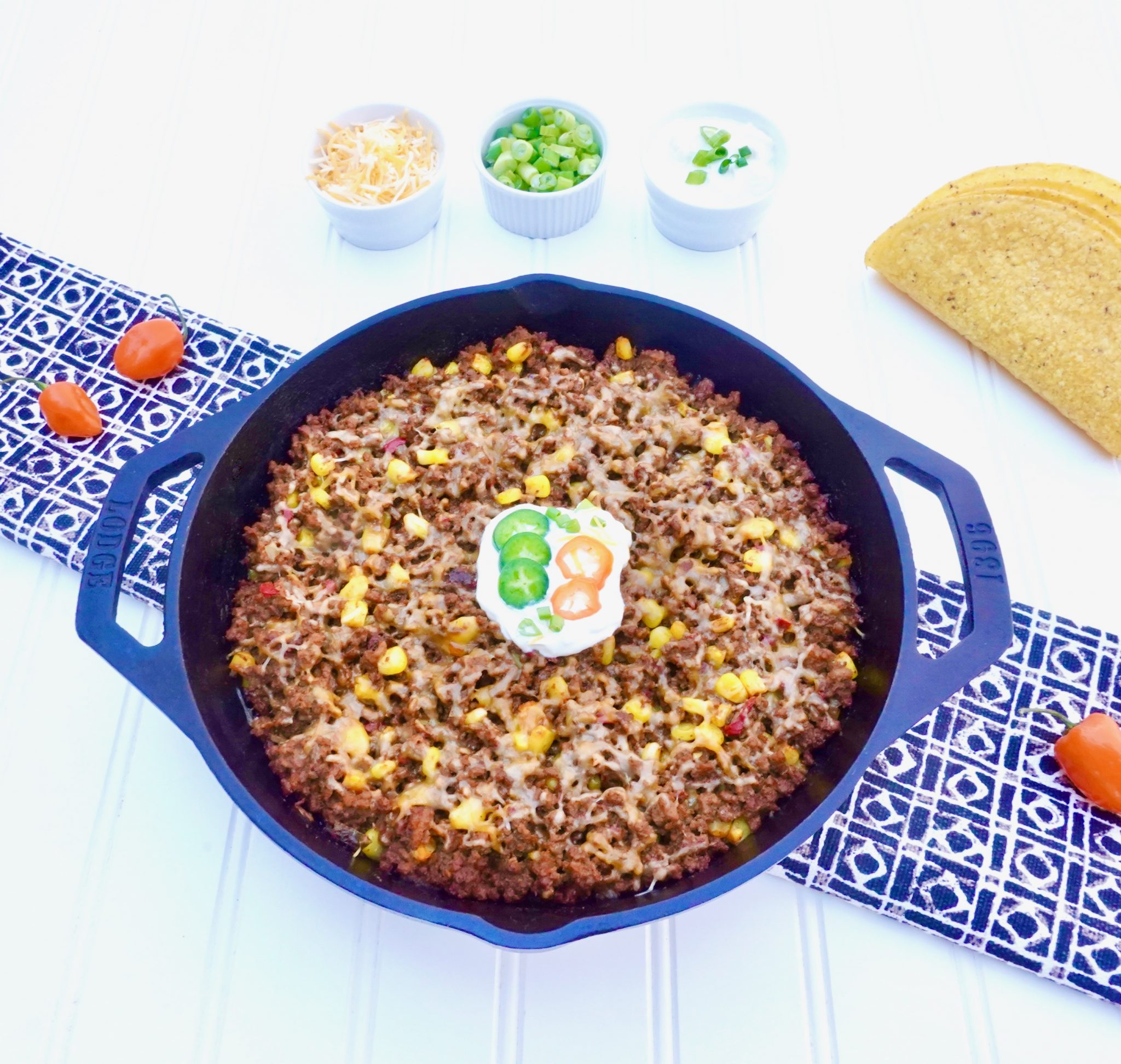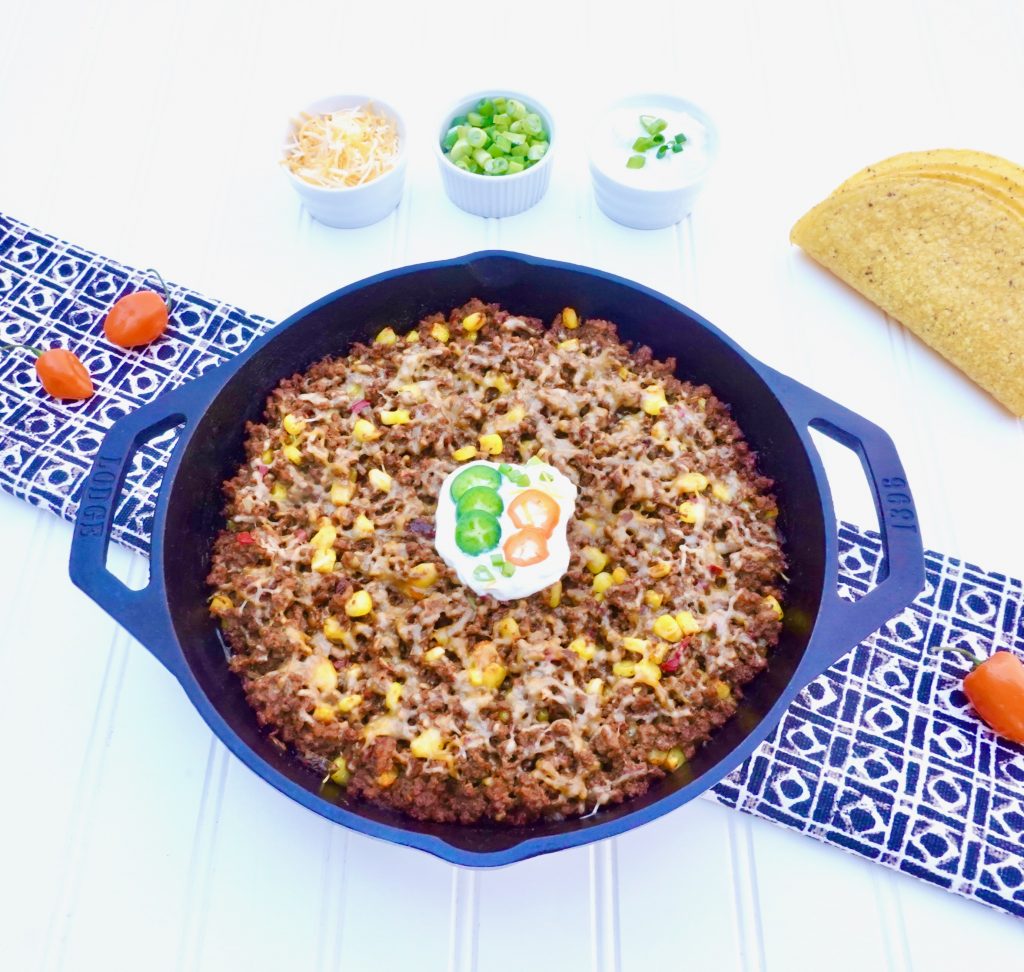 One Pan Taco Skillet combines taco seasoned beef with veggies and cheese in a flavorful skillet dish. Things that you might typically use as taco toppings are cooked right in with the beef for a complete meal that you could eat on its  own.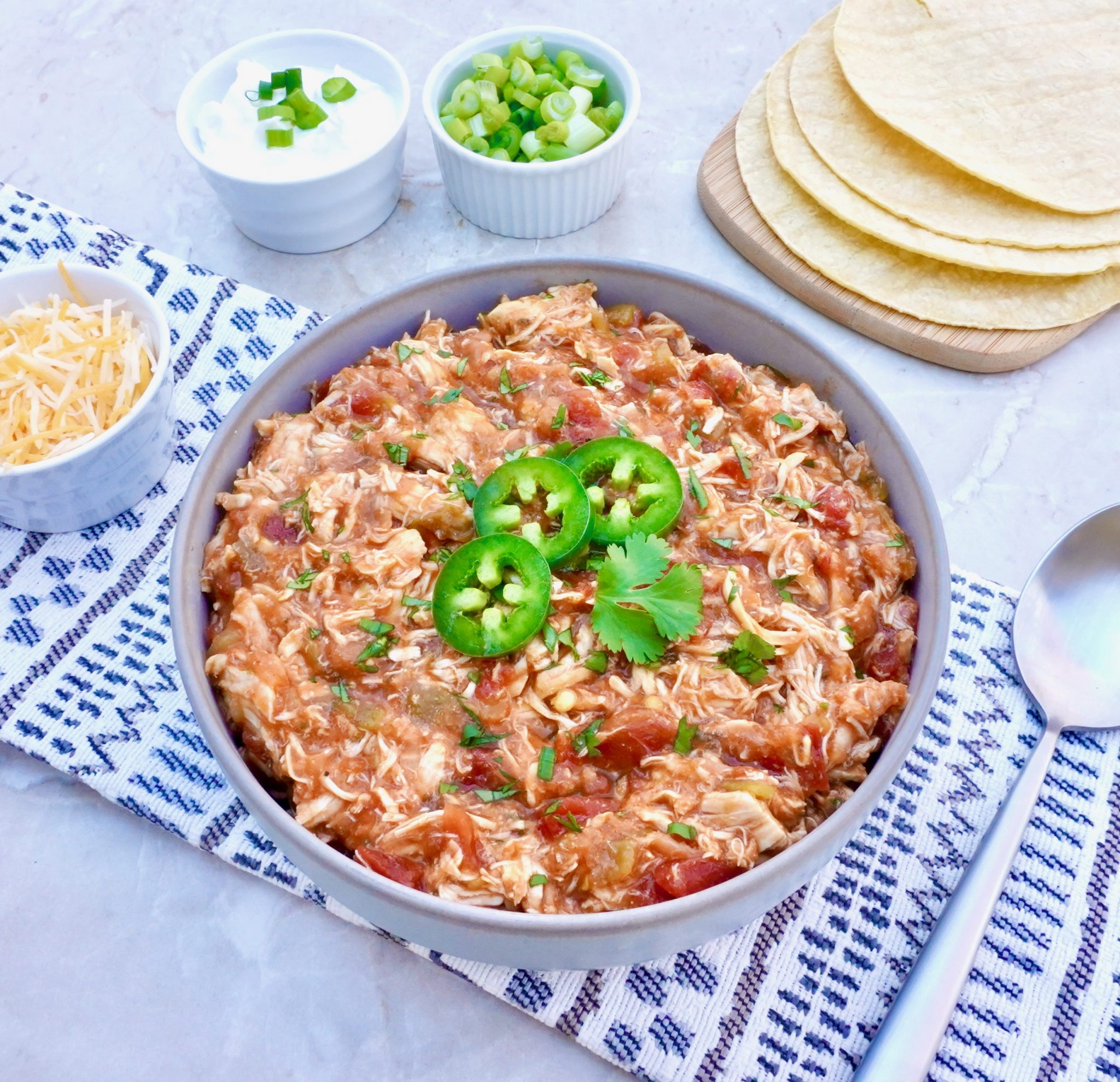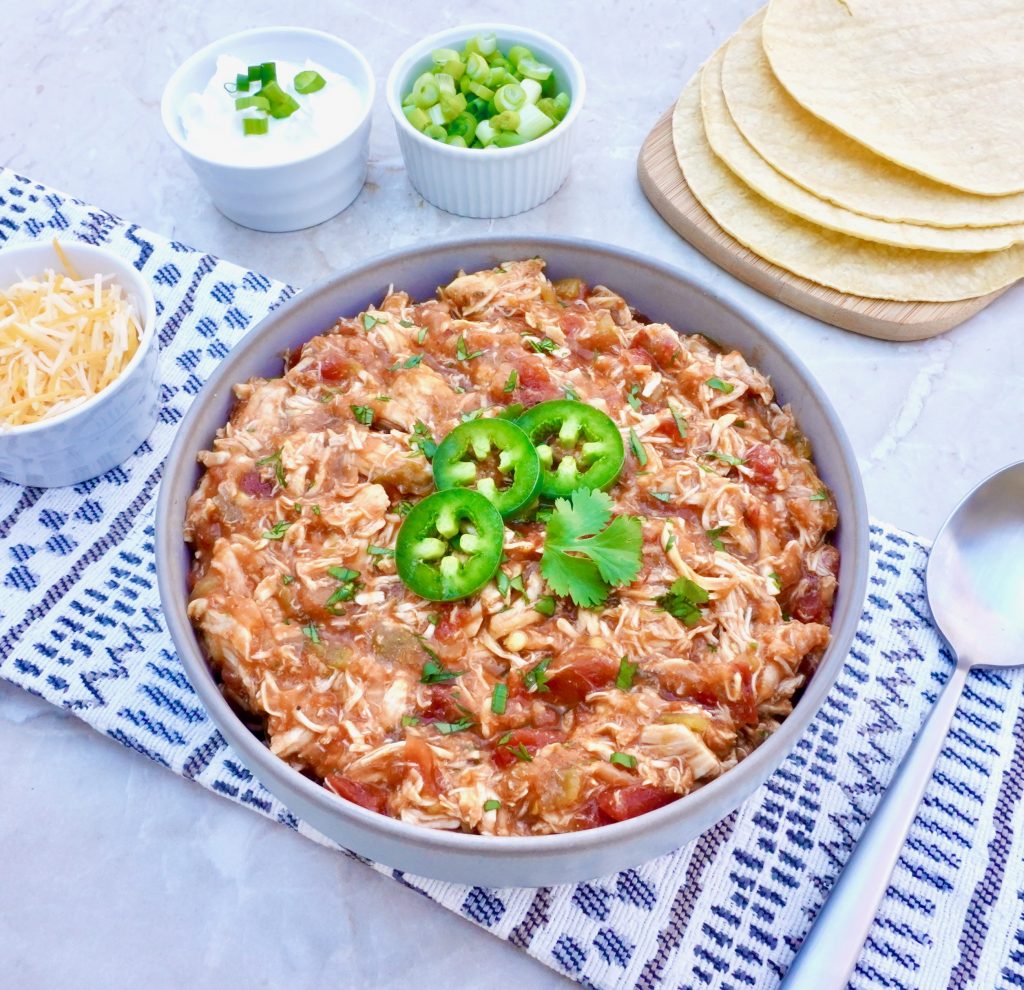 Mexican Pulled Chicken works great in tacos, quesadillas, fajitas, burritos, you name it. Just throw all of the ingredients into one pot, simmer for 30 minutes, and enjoy!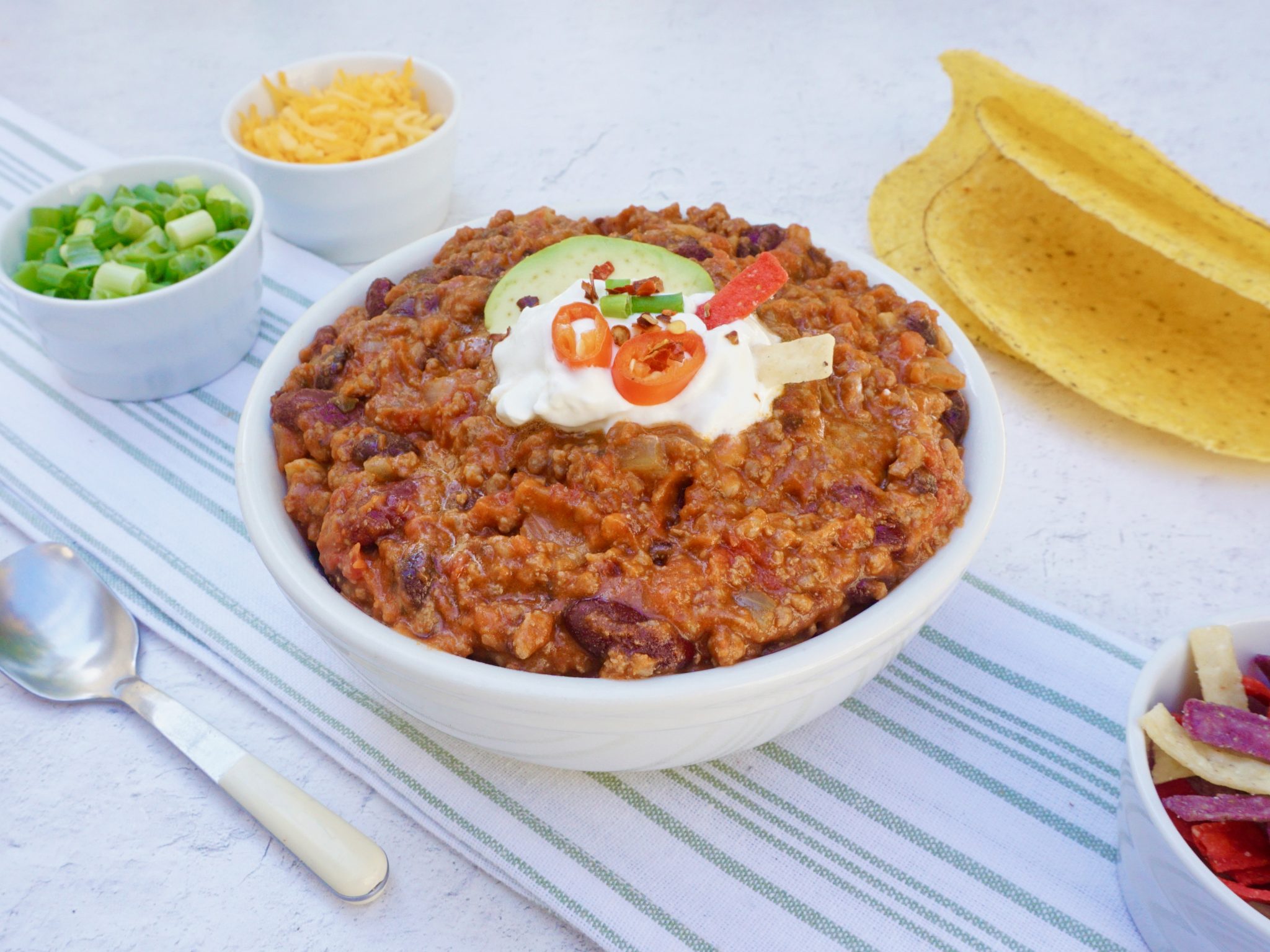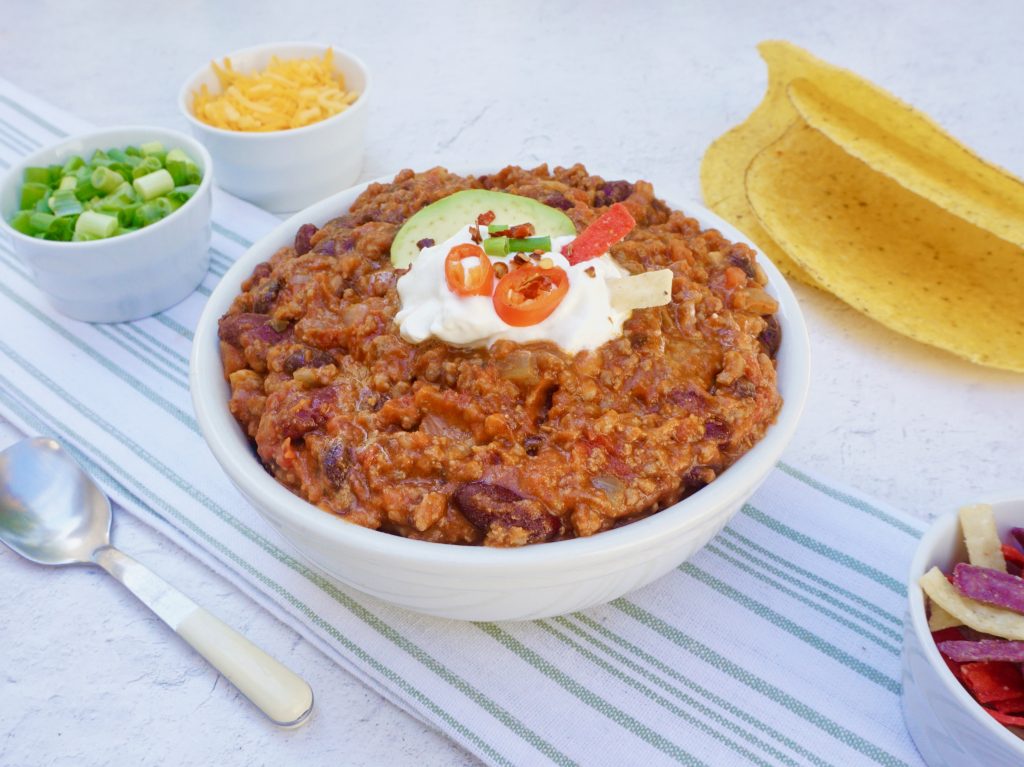 Taco Chili is simple to make and it's just so good. It is a hearty, flavorful chili with just a touch of heat.
QUESADILLA: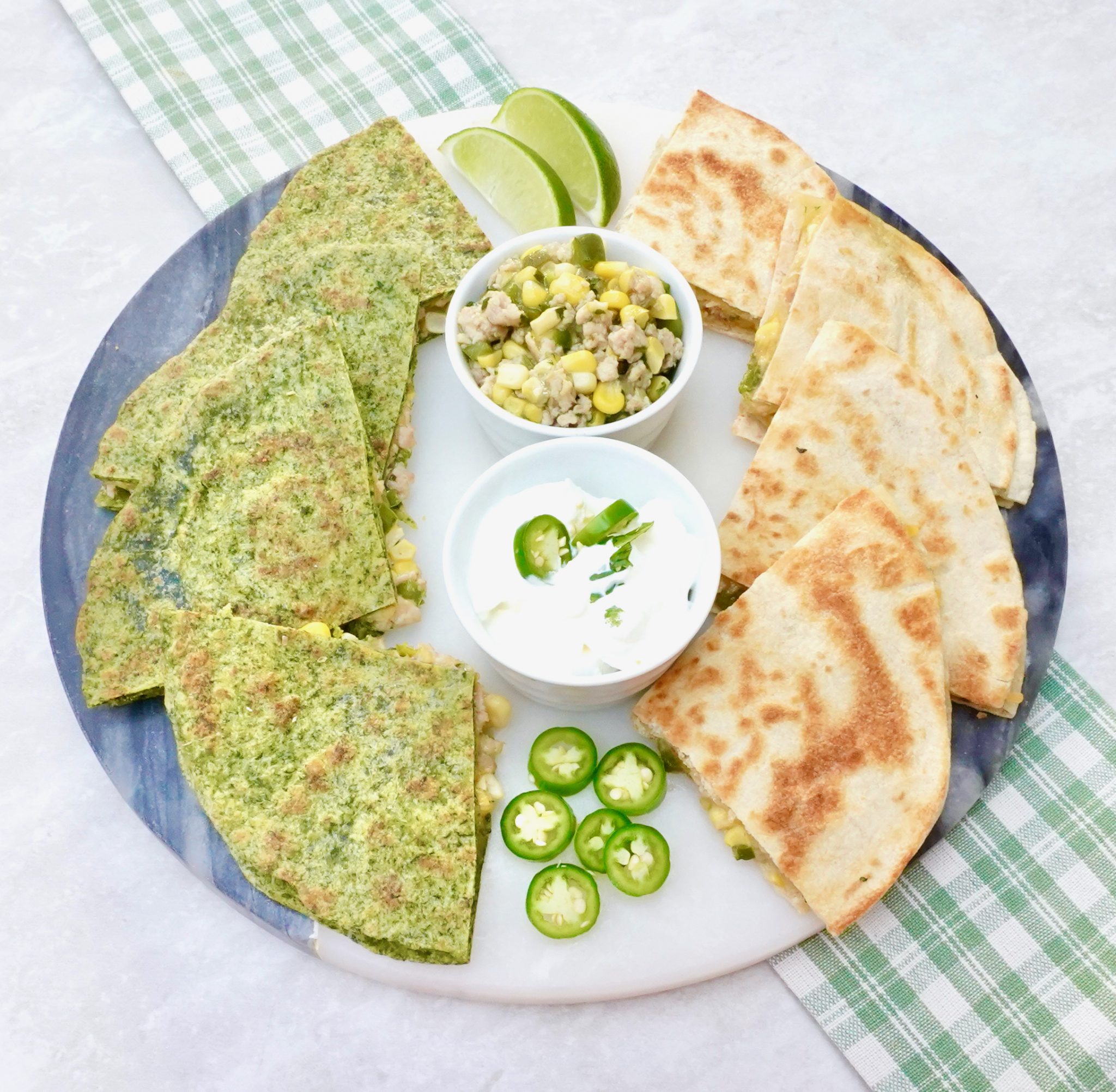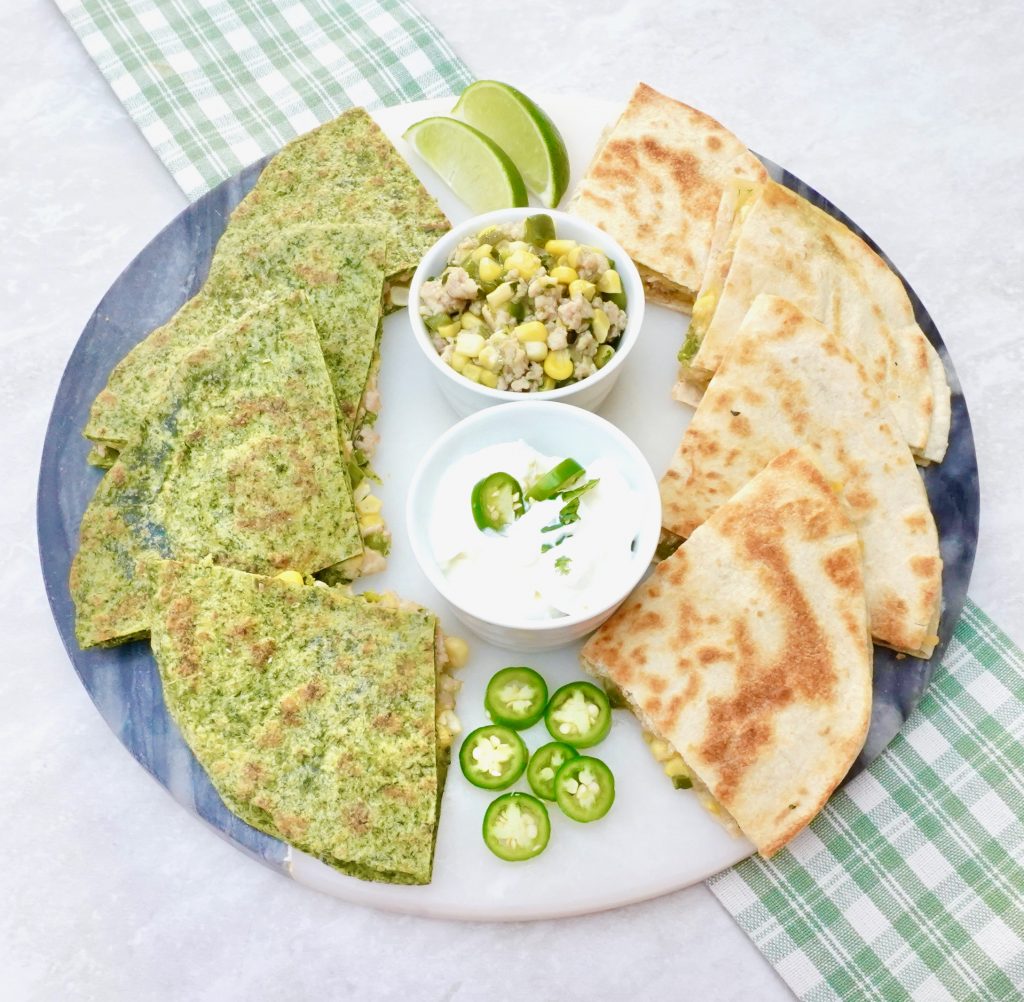 Chicken Enchilada Quesadilla are flavorful and fun! Think of Chicken Enchiladas is a quesadilla form.This Mexican dish is made with tortillas that are filled with cheese and a slightly spicy chicken filling then cooked so the cheese melts. The result is delicious! They can be made with either enchilada sauce or salsa verde. The other ingredients are ground chicken, bell pepper, onion, fresh cilantro, jalapeno pepper and Mexican blend cheese. This recipe is new addition to 35 Simple Cinco de Mayo Recipes.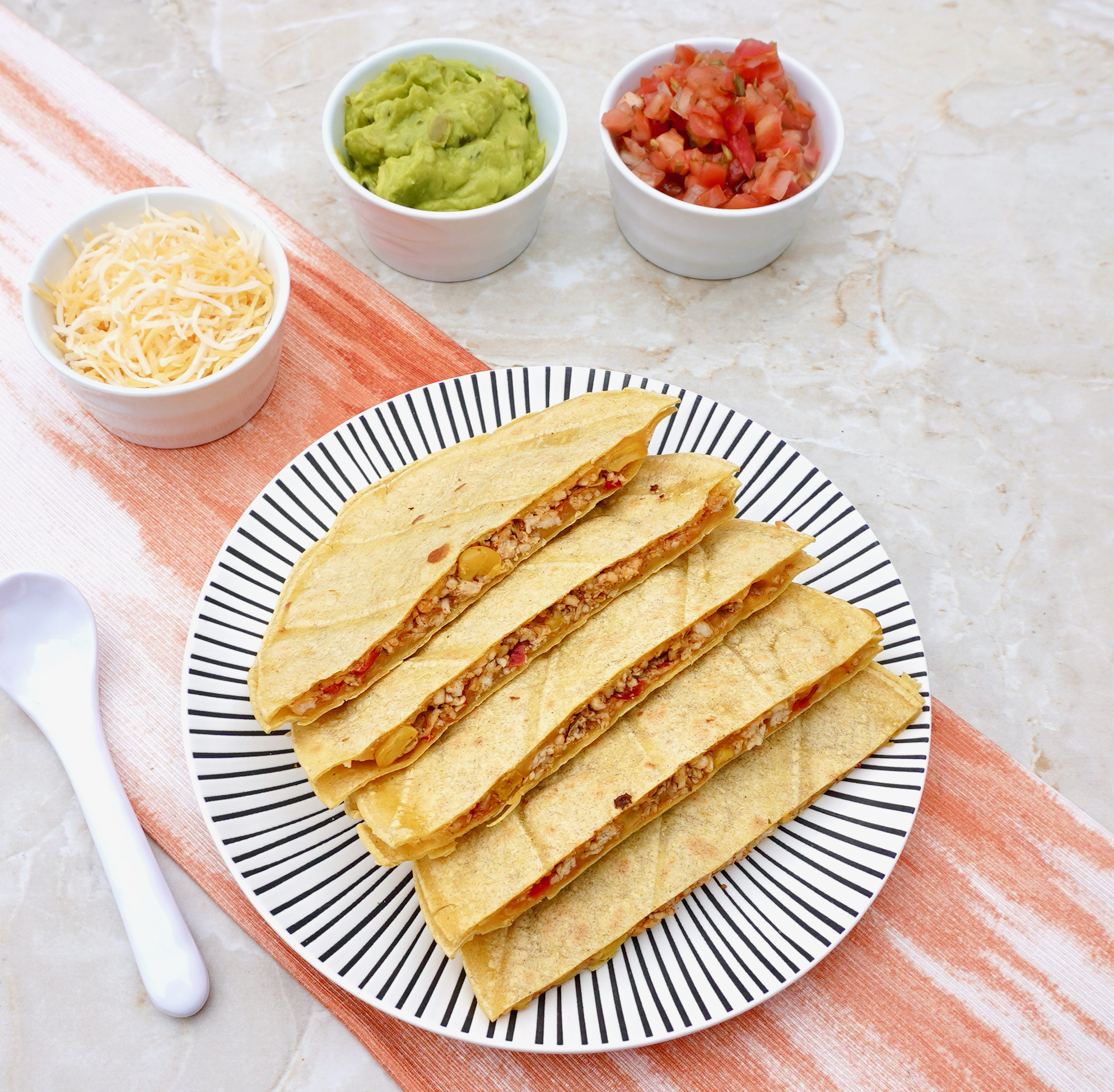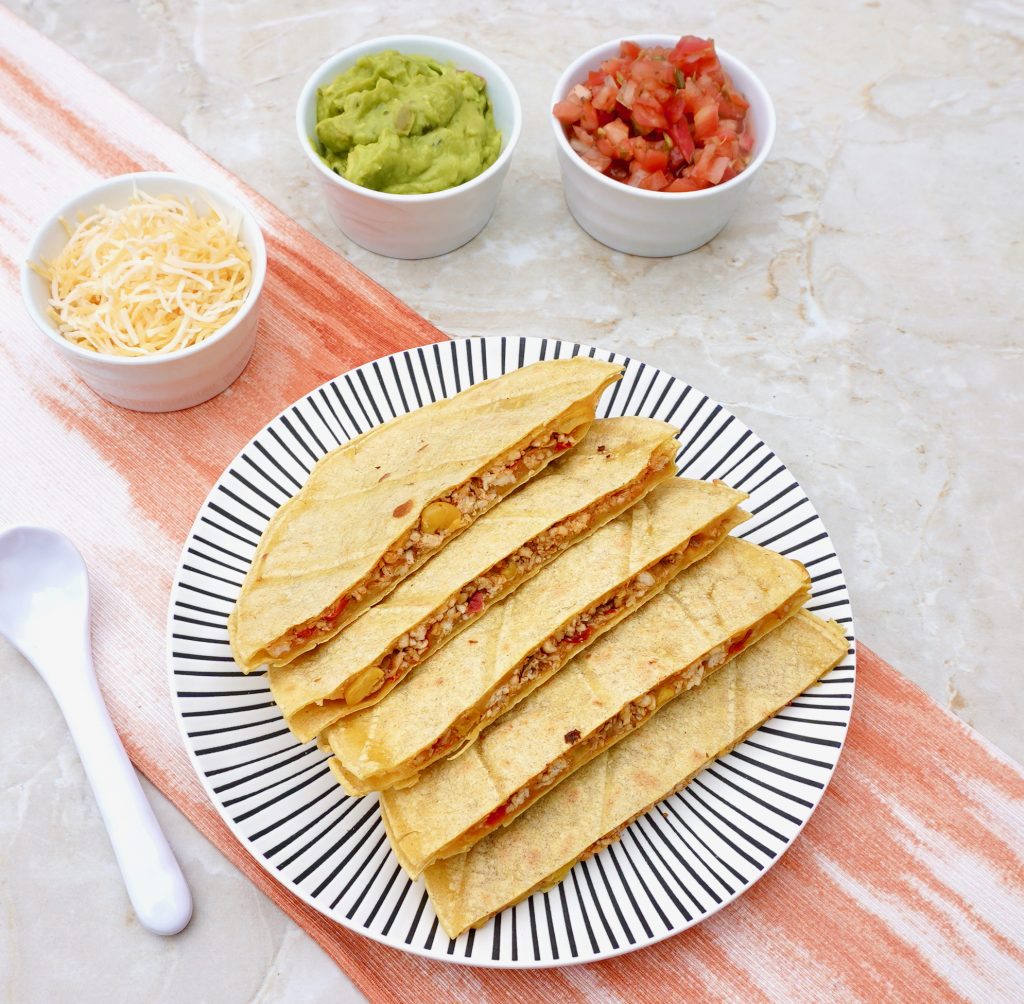 Corn Tortilla Quesadilla are full of flavor and cheesy goodness. They could actually be called taco quesadillas as the filling is made with ground chicken, veggies and taco seasonings. You could easily use the filling in a taco shell if you prefer. This is a hearty quesadilla and a bit healthier as we are using corn tortillas in the recipe. It has red bell pepper, red onion and corn so it really covers all the bases.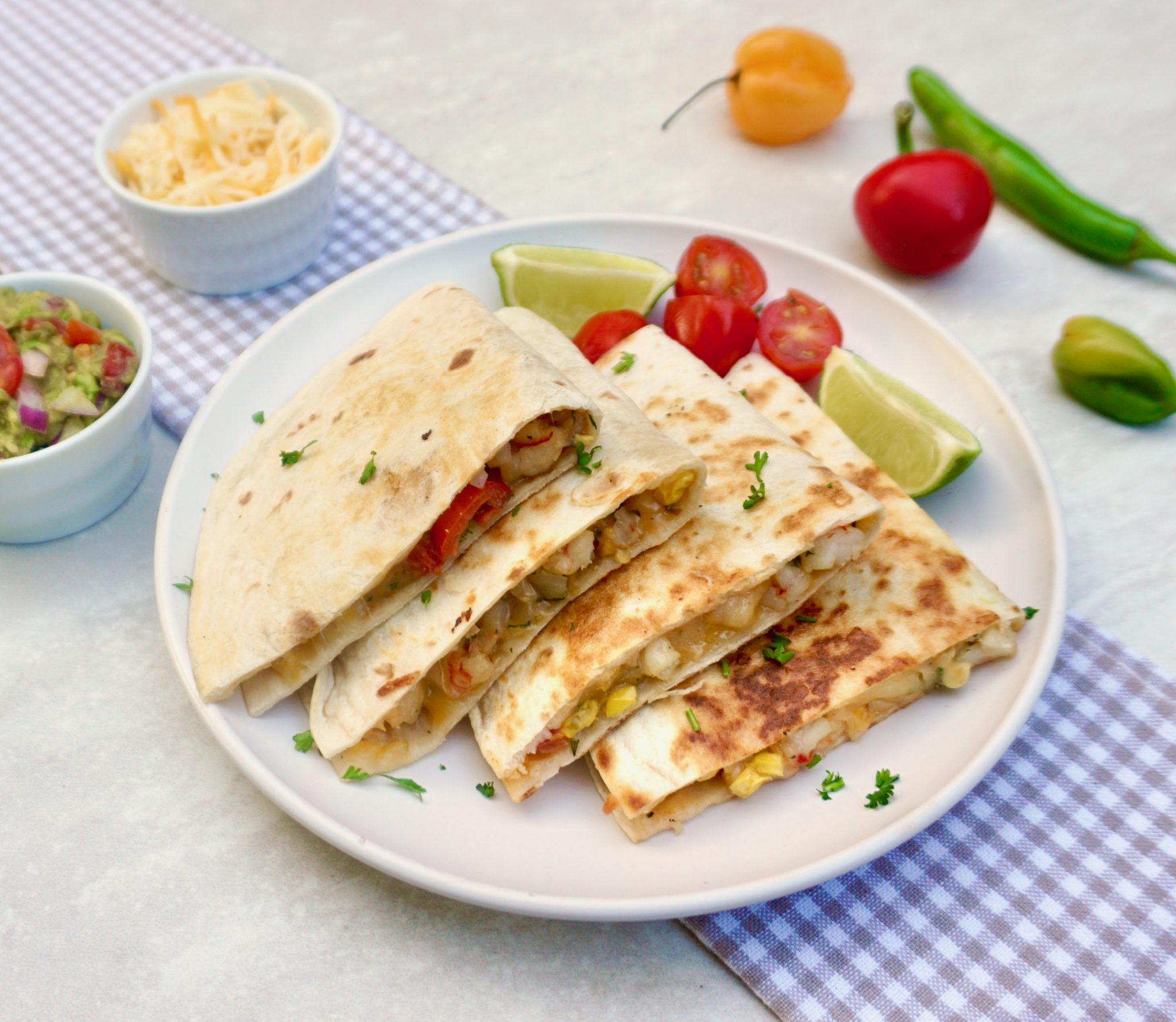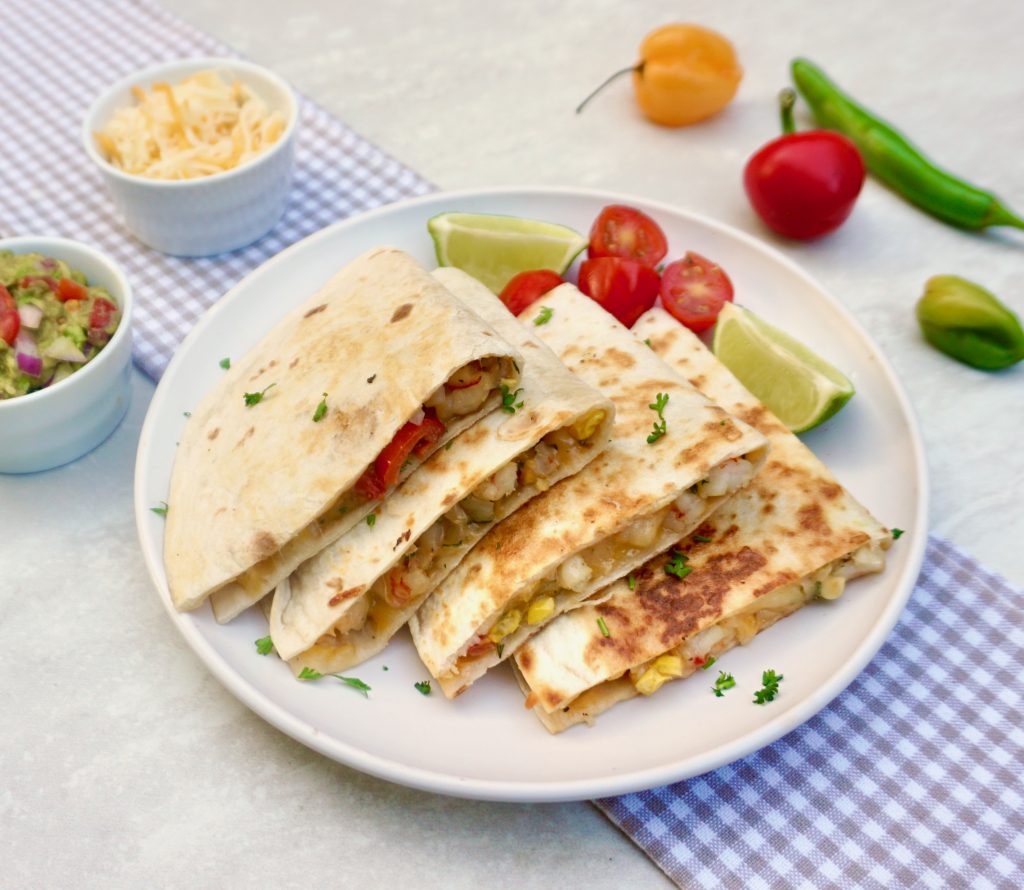 Summer Shrimp Quesadilla has a flavorful filling  made with shrimp, corn, tomatoes, onion, garlic and cilantro. It comes together in just a few minutes and is delicious with mozzarella cheese melted inside the tortillas.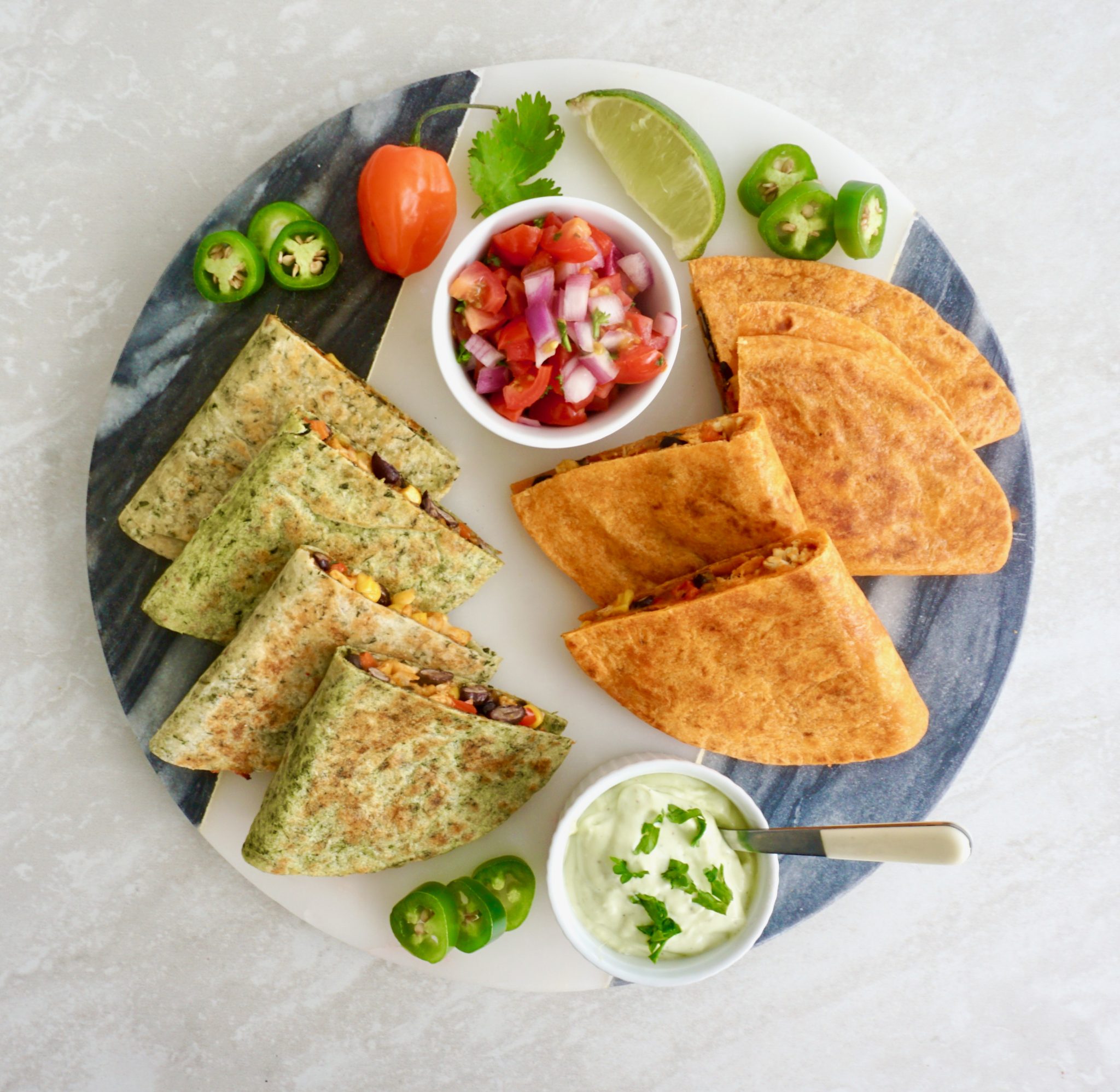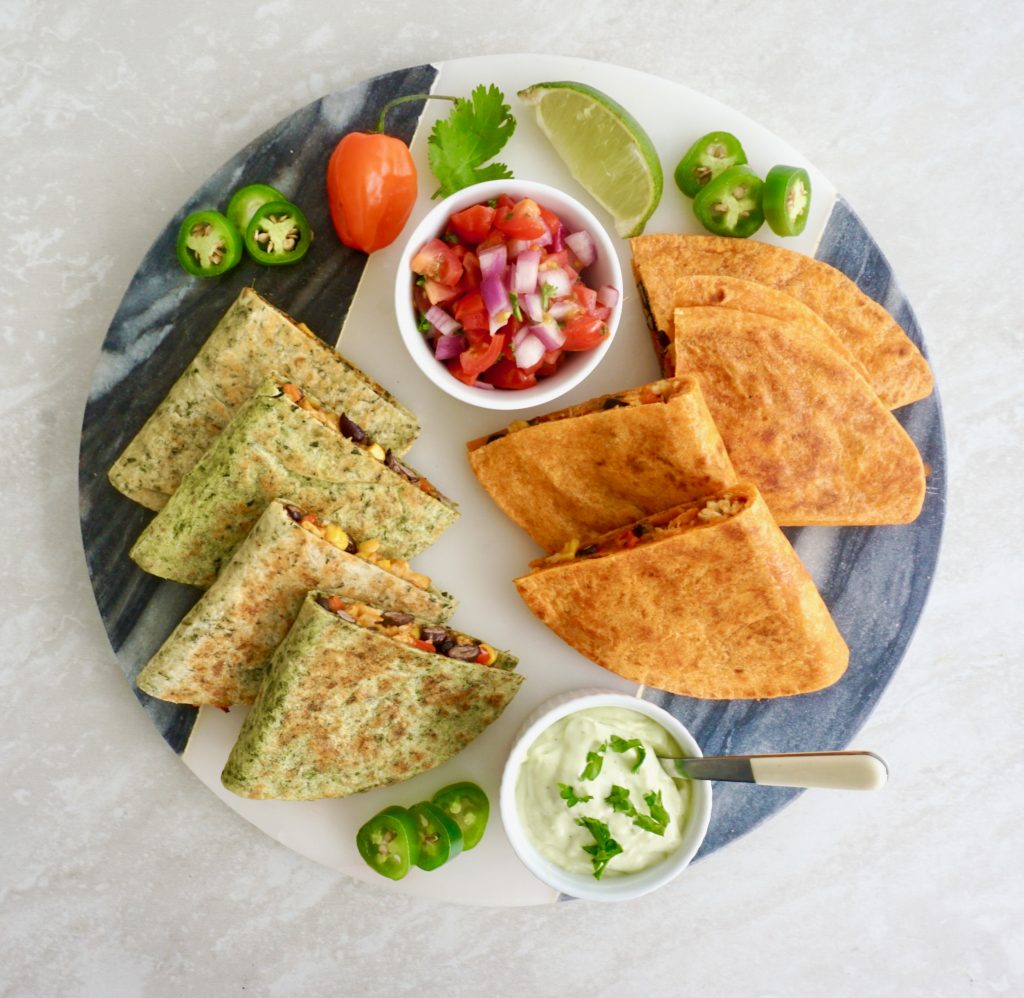 Loaded Chicken Quesadilla have a lot of ingredients and just as much flavor.  Shredded cooked chicken is combined with black beans, corn, bell pepper, onion, cheese and seasonings to create a hearty and flavorful quesadilla.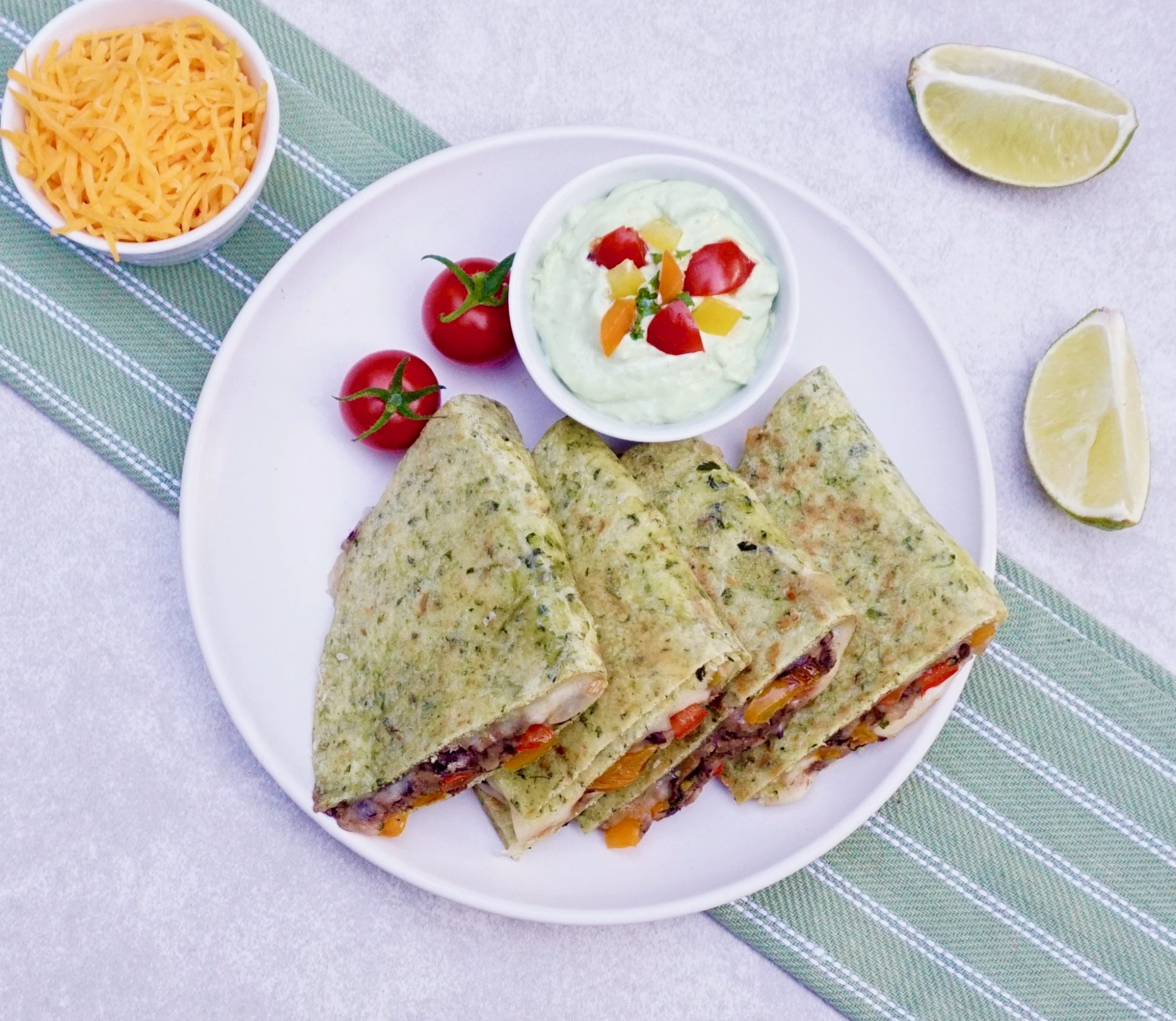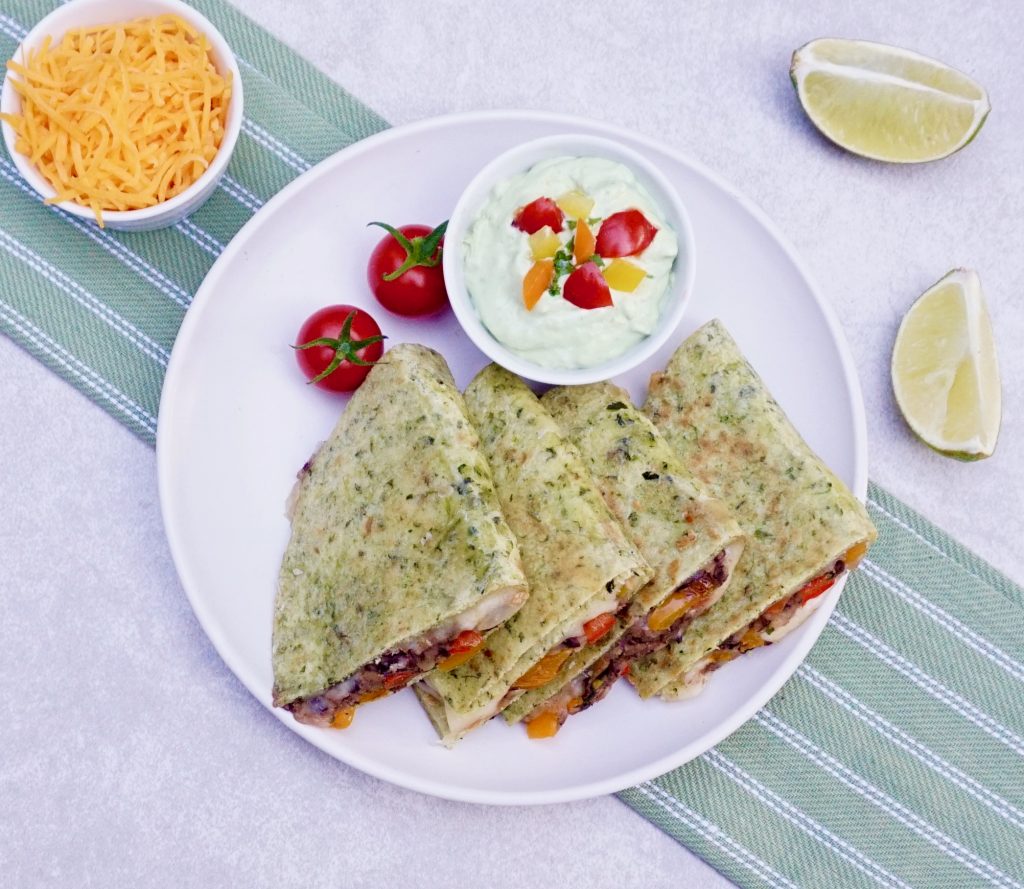 Black Bean Quesadilla would also be a good vegetarian option for guests when serving a meat filled quesadilla.
SIDE DISHES: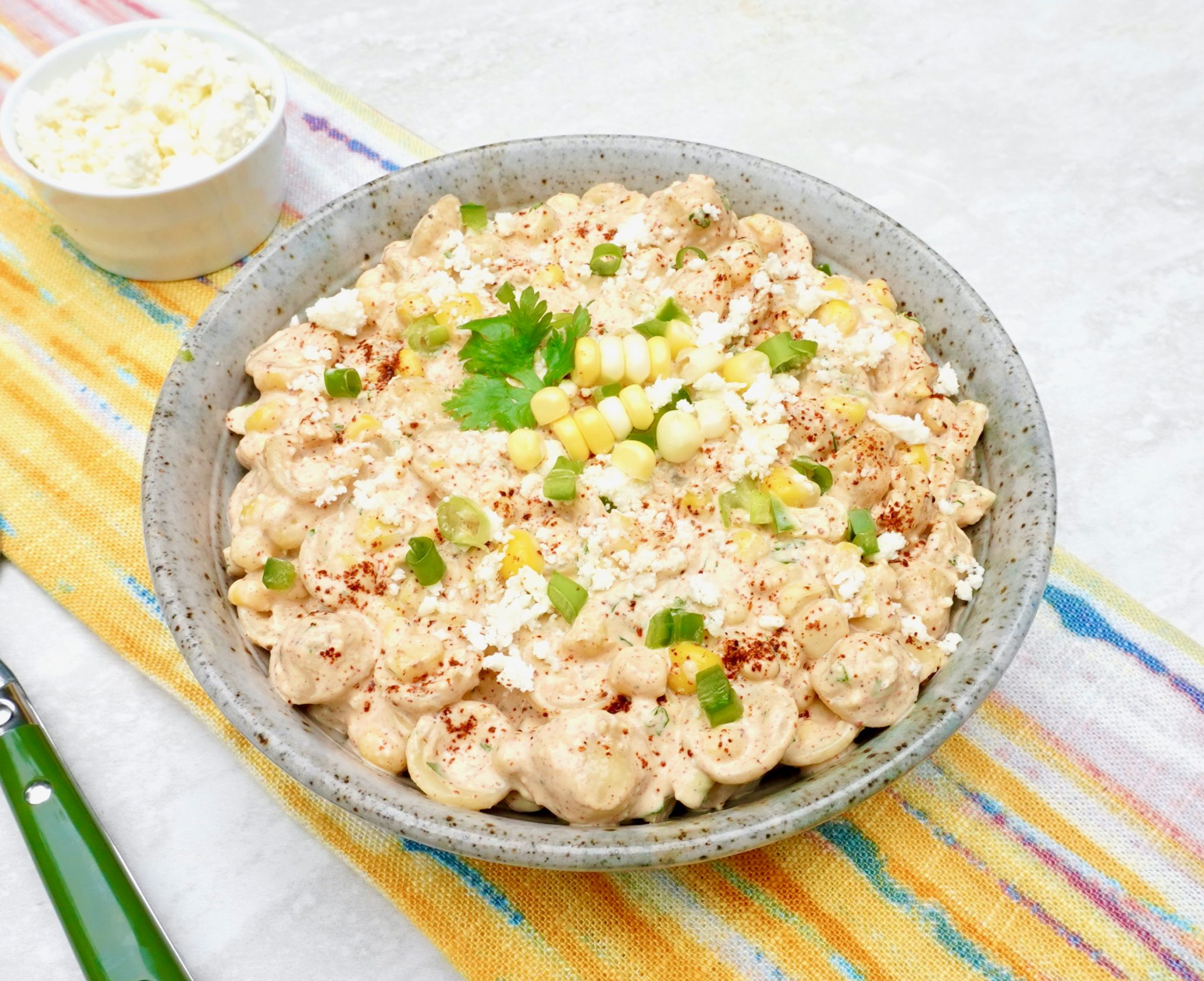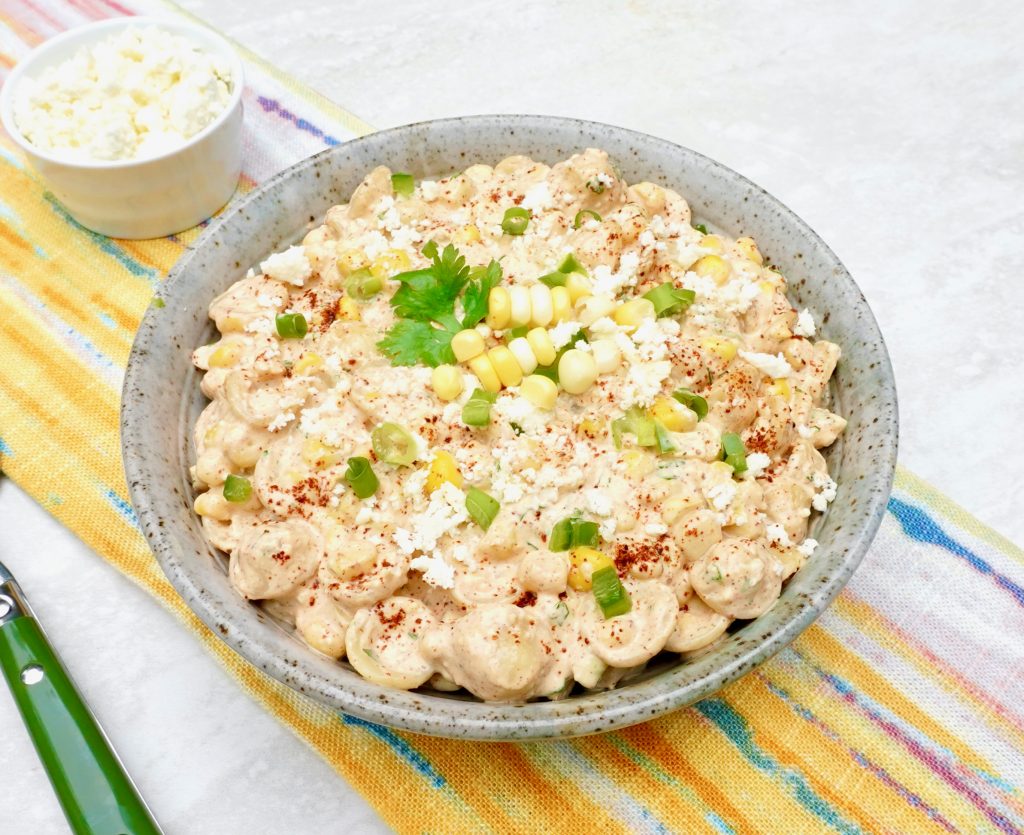 Mexican Street Corn is grilled corn which is covered in mayonnaise then sprinkled with chili powder, grated Cojita cheese, and fresh cilantro. It is served with a squeeze of lime juice. This delicious  Mexican Street Corn Pasta Salad incorporates the same ingredients.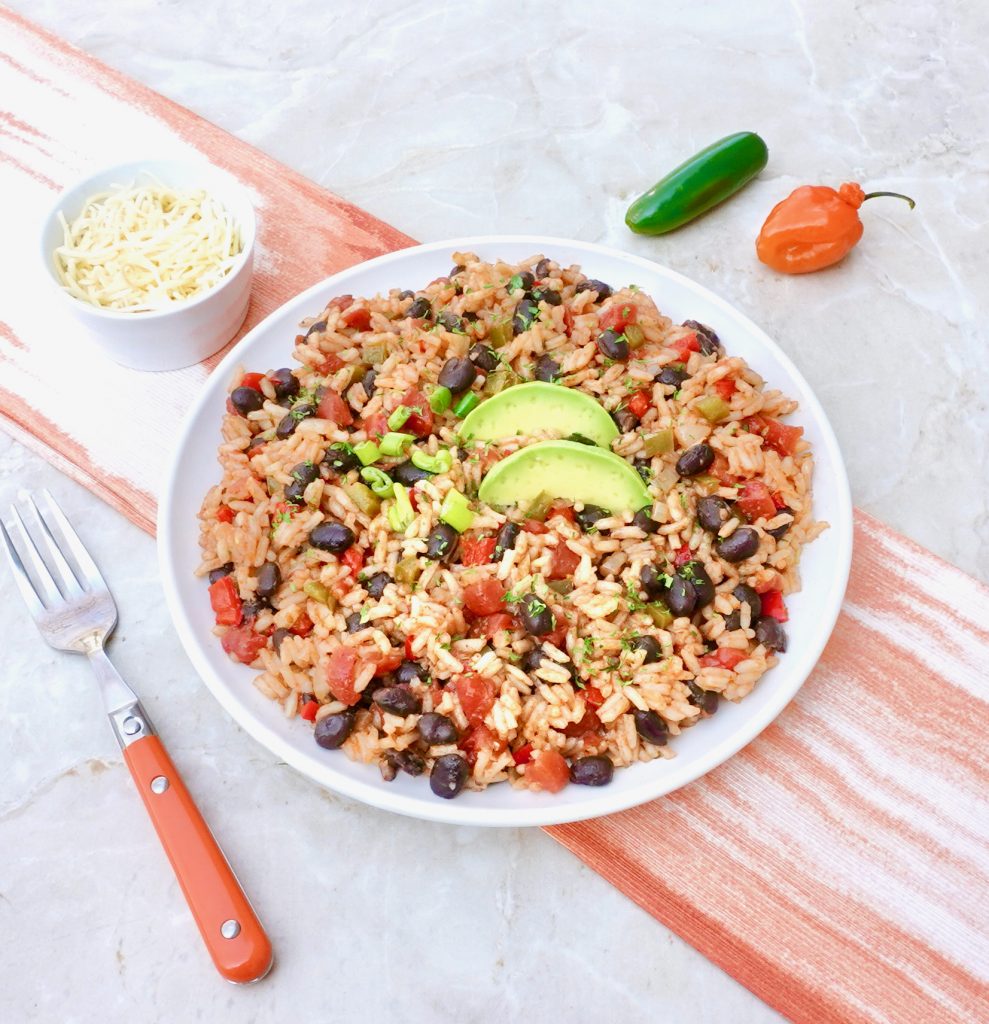 Black Bean Mexican Rice is a simple to make recipe that can be served as a side dish or on its own as a vegan meal. It would make a perfect pairing with fajitas, tacos and burritos.This quick fix recipe is ready from start to finish in about 30 minutes. Made with tomatoes, onions, garlic, chili powder and oregano, it is very flavorful and very hearty.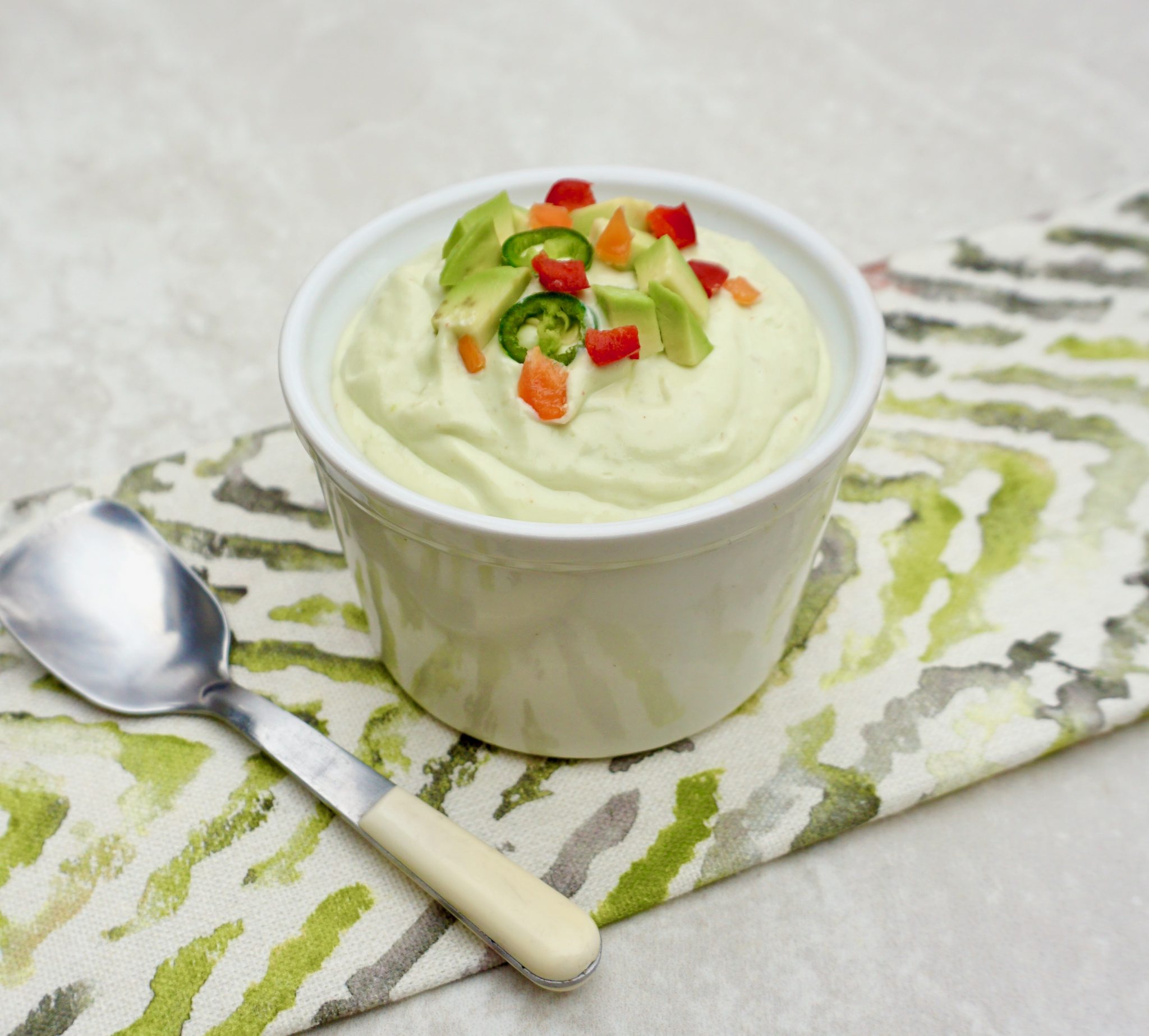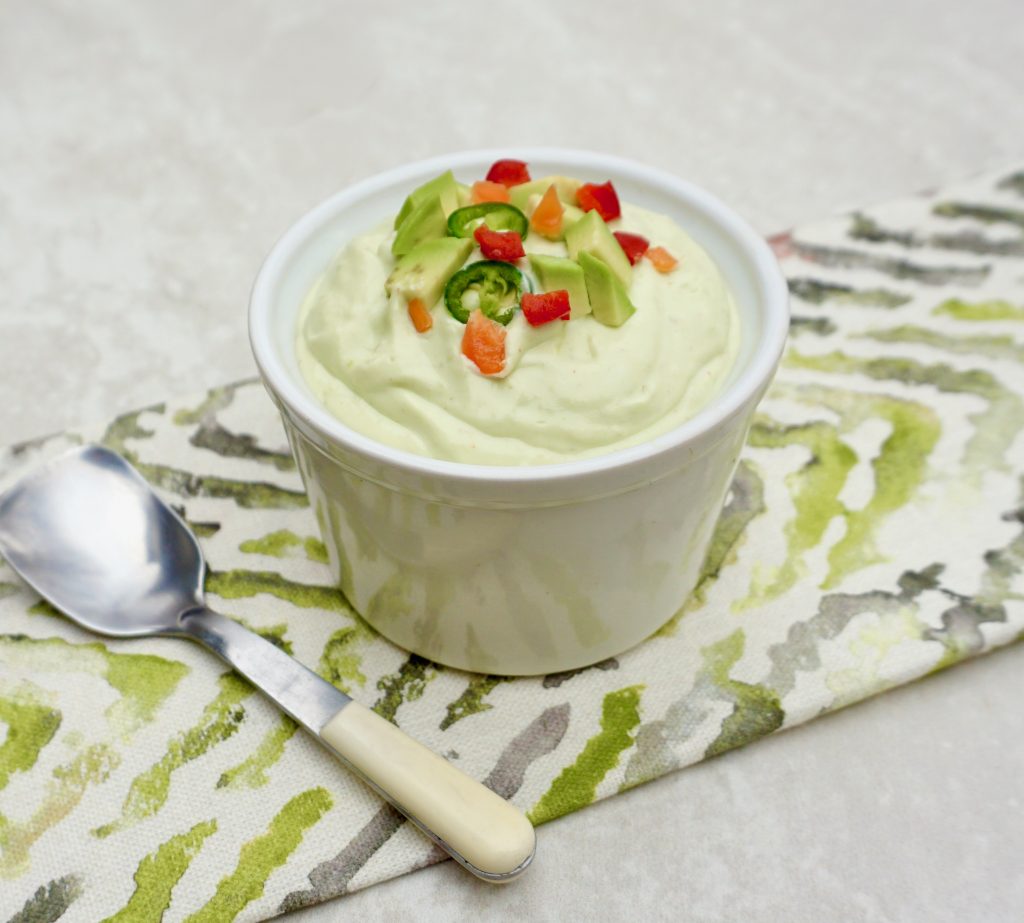 Avocado Crema is a great substitution for plain sour cream when you are serving any type of Mexican tacos, burritos or quesadilla. It is a silky smooth combination of avocado, sour cream and lime juice that is easily made in just a few minutes.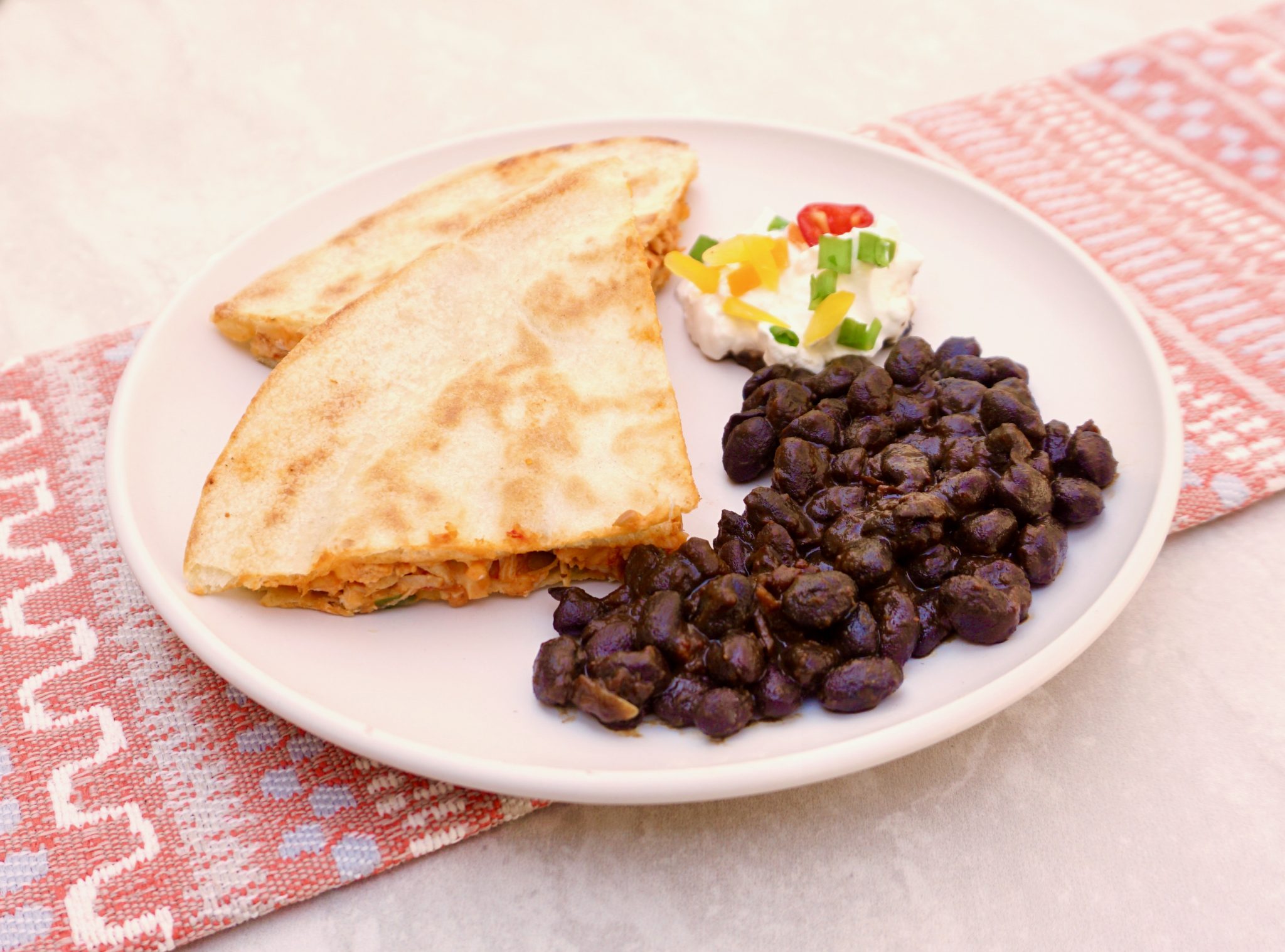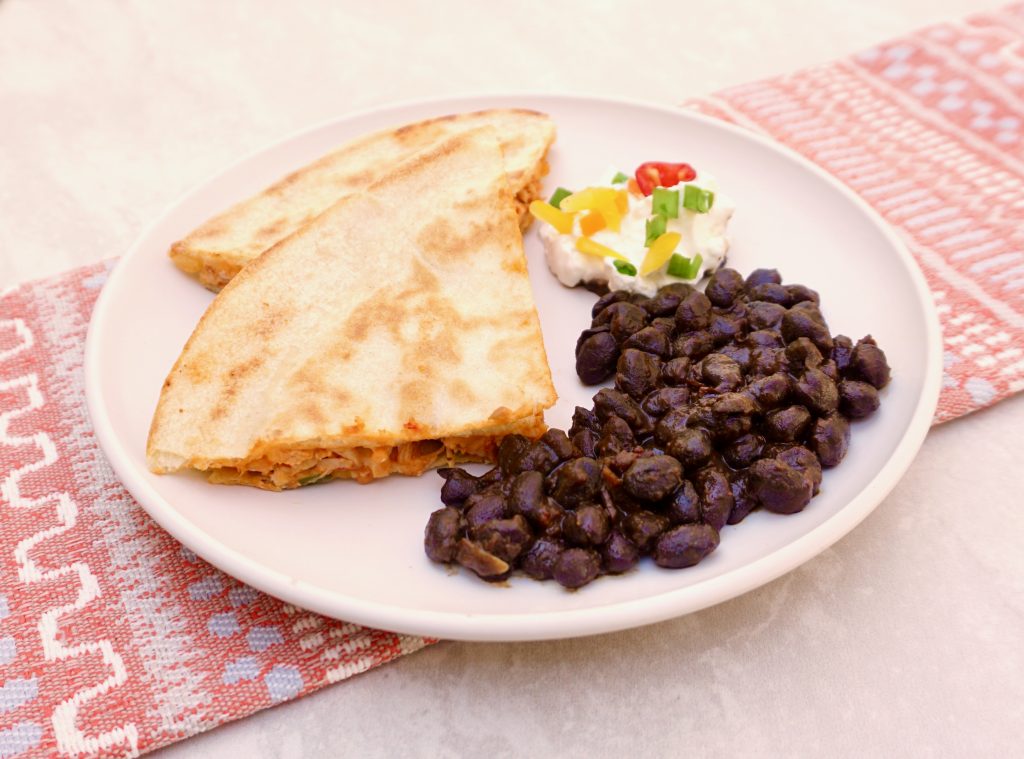 Spicy Black Beans are an easy to make pantry recipe. They are ready in minutes and full of flavor. They will go great with Mexican foods like quesadilla and tacos.
MAIN DISHES: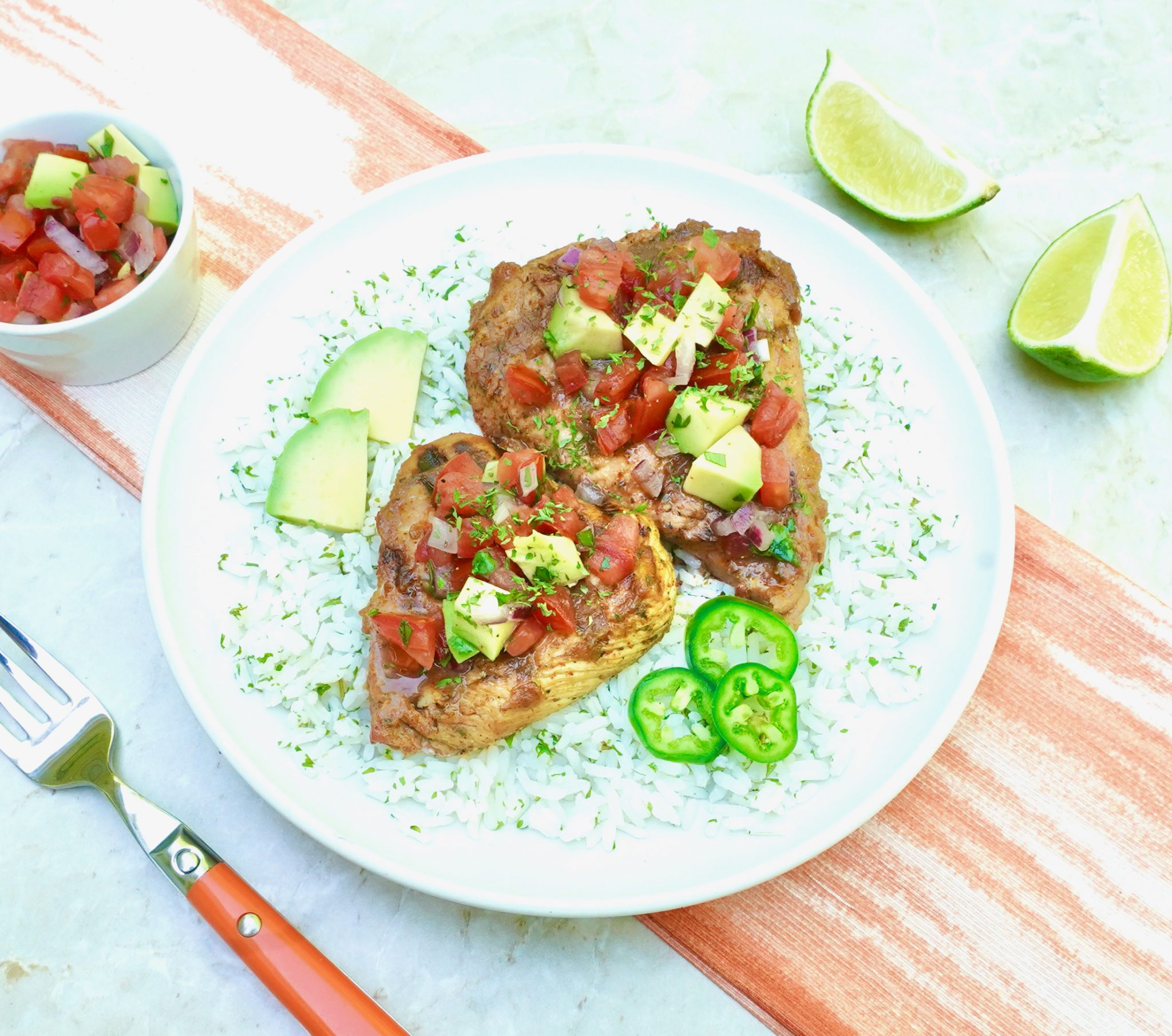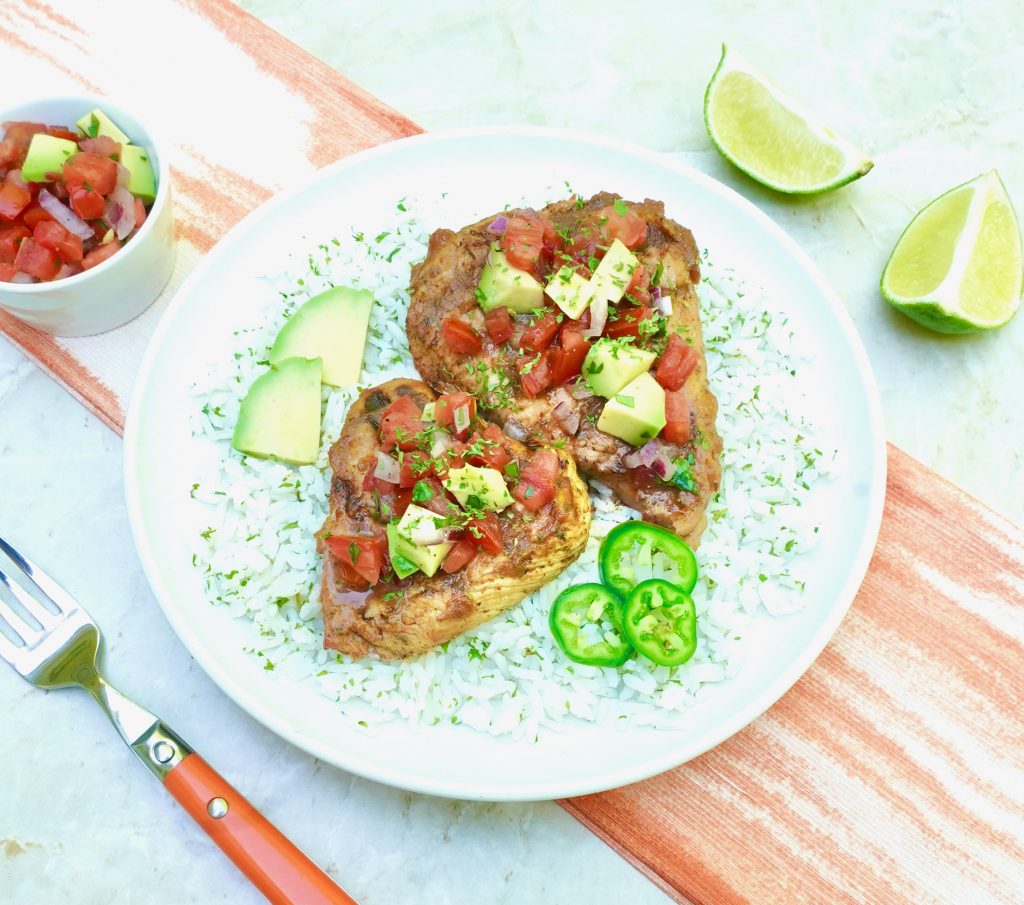 If you are a fan of Mexican food and you are looking for a flavorful and healthy way to prepare chicken, this Baja Chicken recipe is one of the best ways for you. The chicken is marinated in citrus juice and a few other simple ingredients that brings it to the next level of flavor. There is more than one way that you can serve it. You could slice the chicken and roll it with the topping inside of a tortilla to make Baja chicken tacos. You could serve it whole over rice, or slice it and create rice bowls.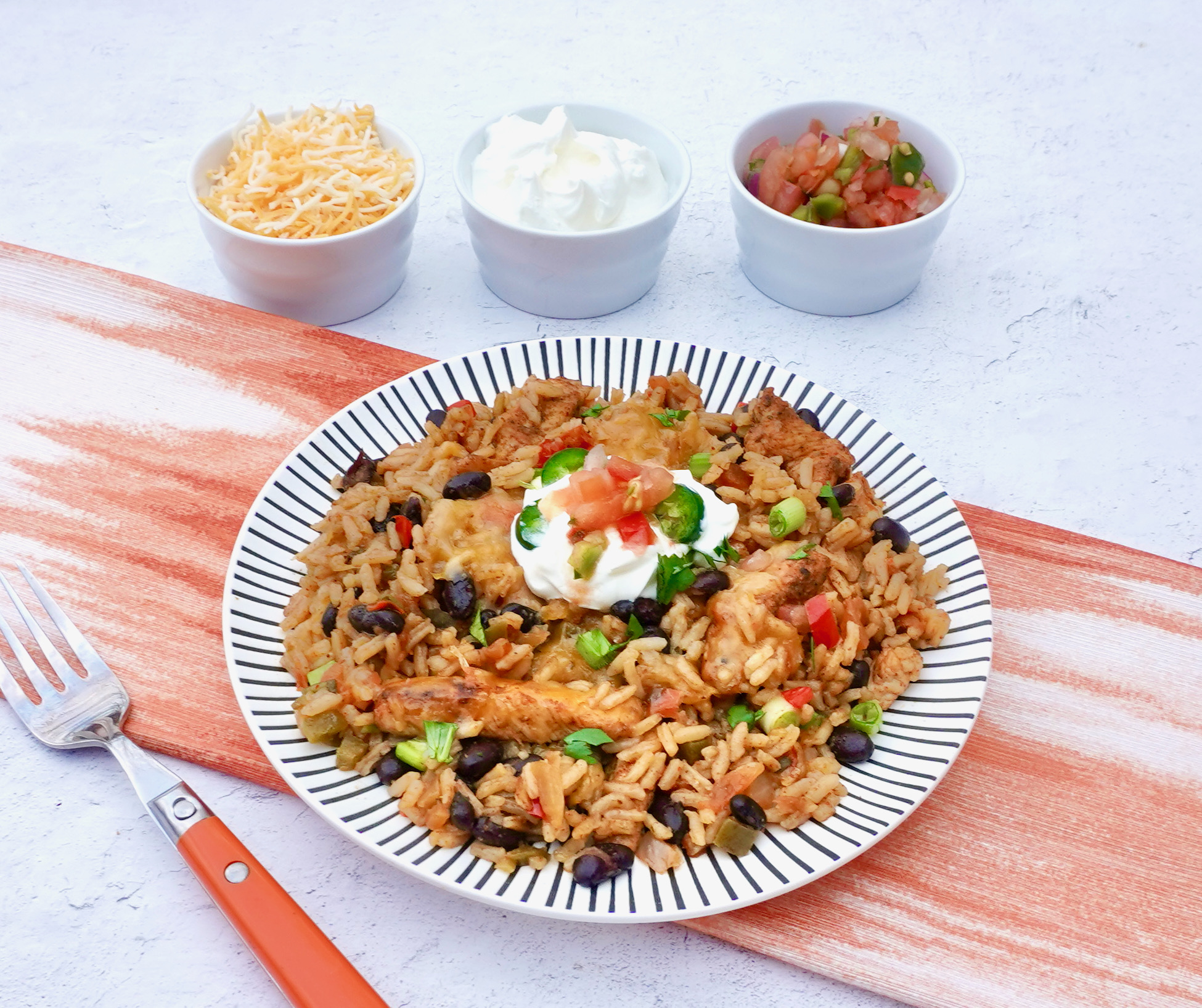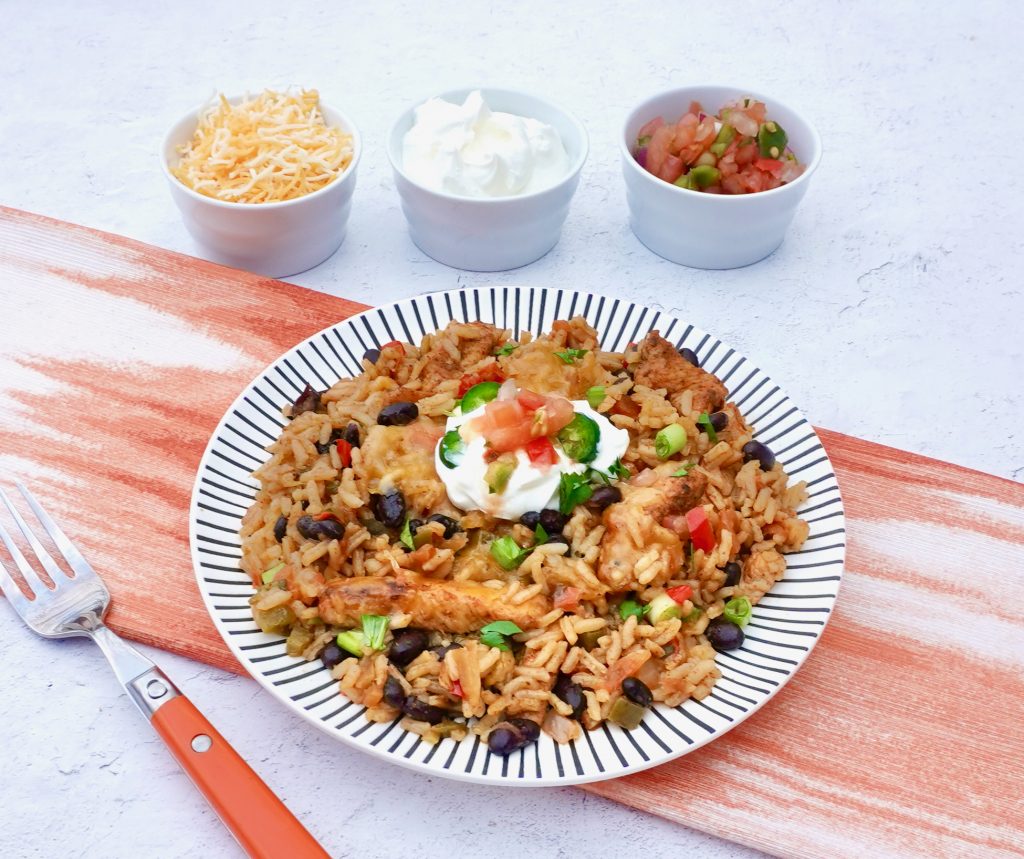 Salsa Chicken Rice Skillet is an easy chicken recipe that is a one pan meal! It is a Mexican flavored rice recipe that is a quick dinner and a complete meal in one skillet with your protein, carbs and vegetables included. This flavorful chicken rice dish is made with fresh salsa, black beans, bell peppers, green onions, shredded cheese, and taco seasoning.
MEXICAN DESSERTS: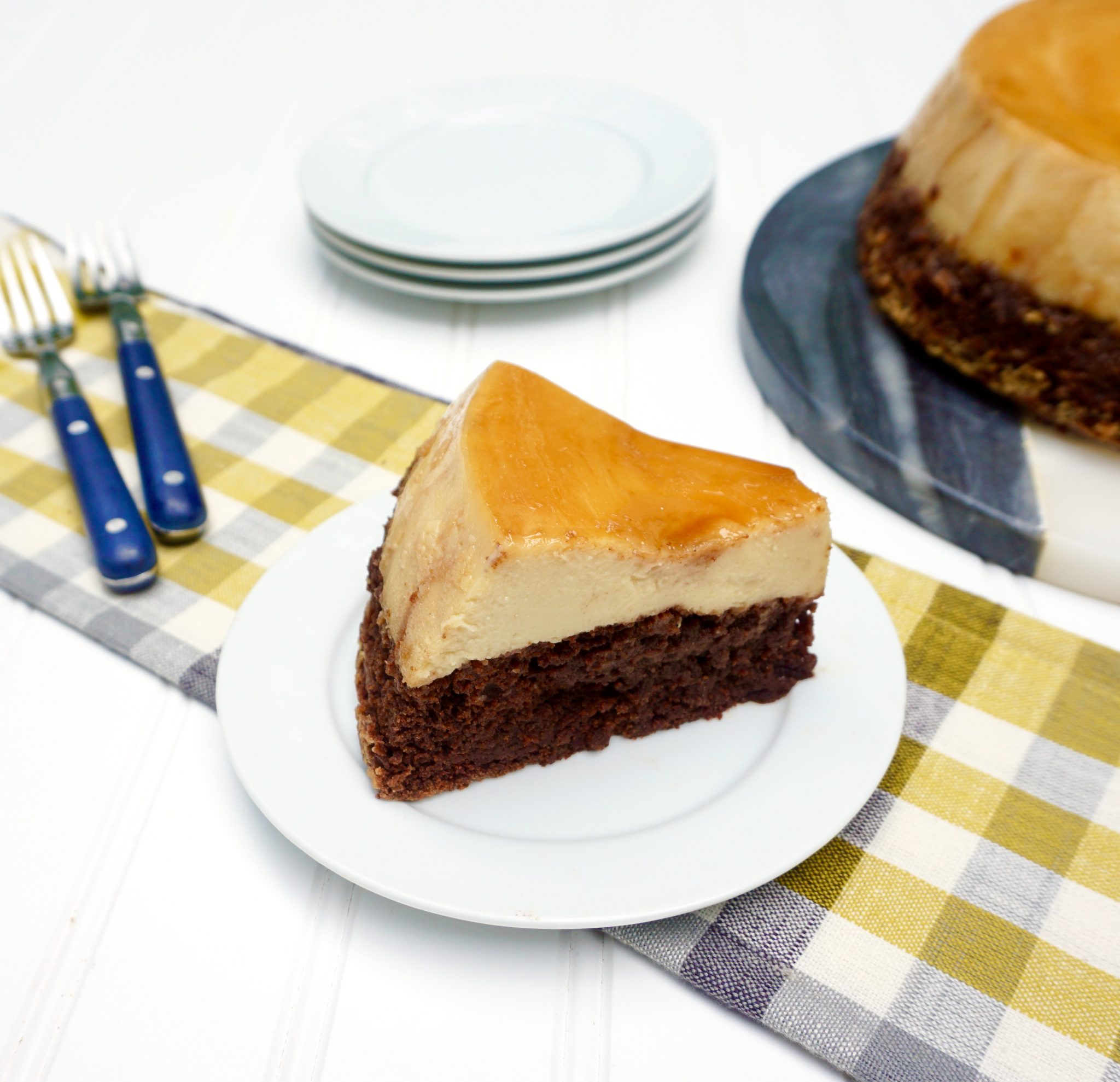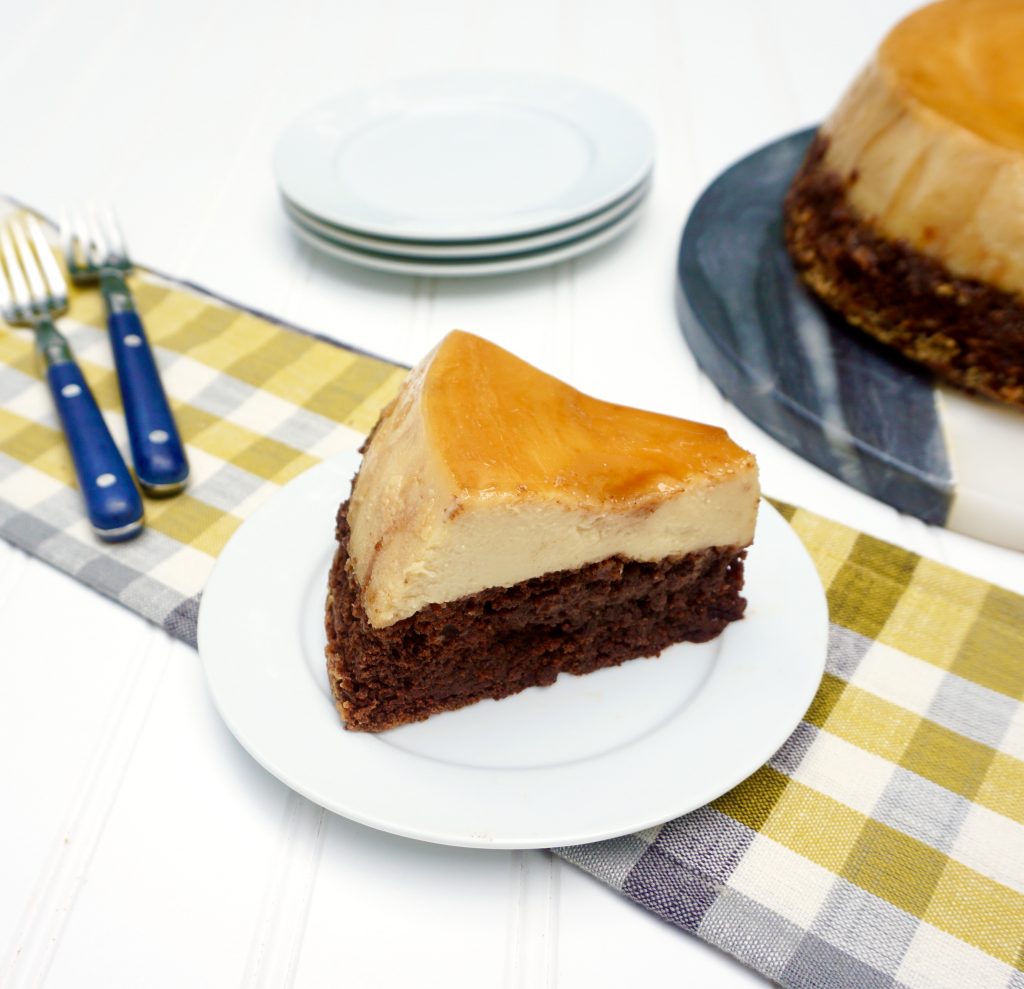 Chocoflan is a great ending for your Cinco de Mayo party. It is the perfect combination of two wonderful  things, chocolate cake and flan! The finished product of this Mexican- inspired dessert is a dense chocolate cake topped with flan and caramel. It is not overly sweet, just thick and rich. Interestingly, the layers reverse themselves in this cake during baking which makes it one of the favorite Cinco de Mayo dessert recipes.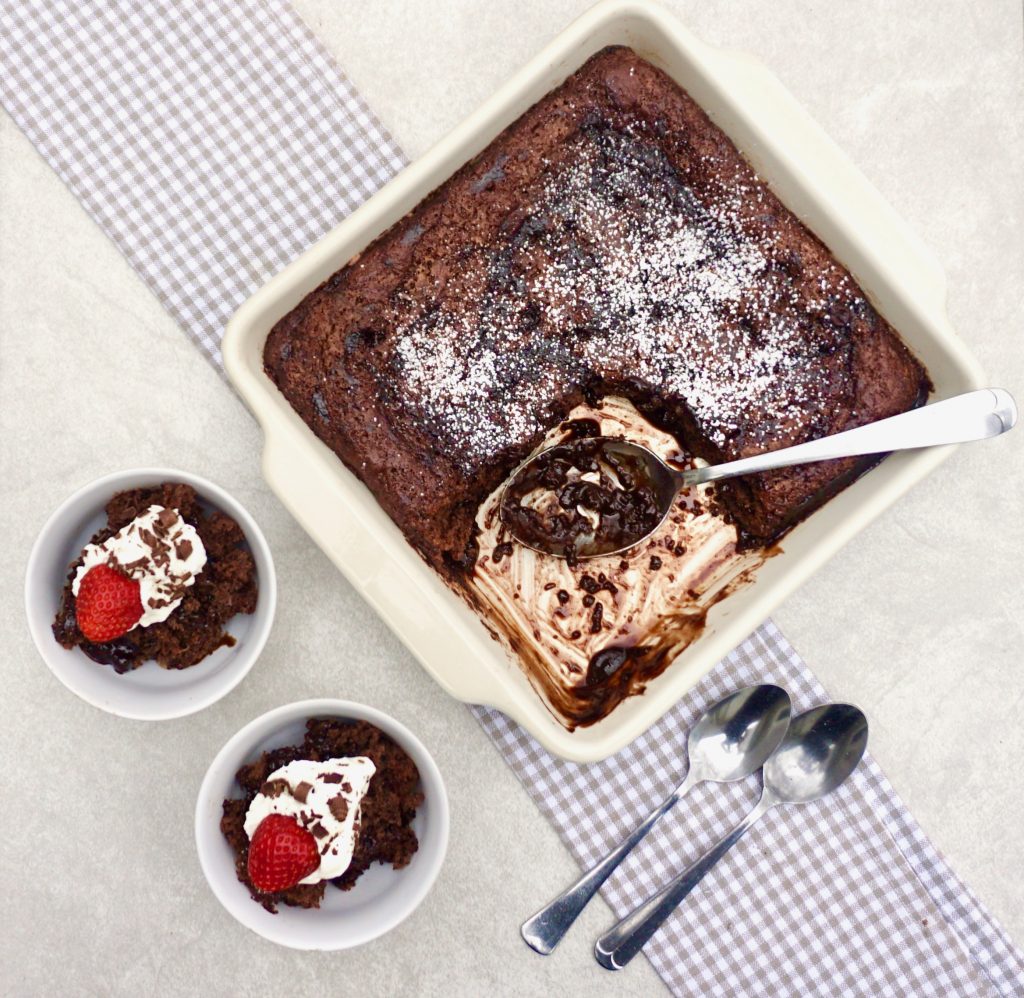 Mexican Chocolate Pudding Cake is best served warm. You will have pudding at the bottom with a brownie like cake on the top. This is the easiest Mexican dessert to make and a great way to end your Cinco de Mayo celebrations. Go ahead and put some fresh whipped cream or ice cream on it and you are set to go!
I hope you find something in 35 Simple Cinco de Mayo  Recipes that you want to try. Read about the history of Cinco de Mayo ,Mexican culture and the battle of Puebla. One last fun fact, Cinco de Mayo is celebrated more widely in the United States than in Mexico!