I have been making this  Summer Shrimp Quesadilla for many years. I think I got the original recipe from a Cooking Light Magazine and loved it so much that I wrote it down and made it my own.
You could make this at any time of the year but I only make it in the summer. I wait every year until I see the sweet, fresh corn appearing in the markets. You could of course make this with canned or frozen corn but the real star of the recipe is the fresh sweet corn.
This is a recipe that will only keep getting better as the summer progresses and fresh local sweet corn and tomatoes are both at their peak. It's fun and easy like summer should be!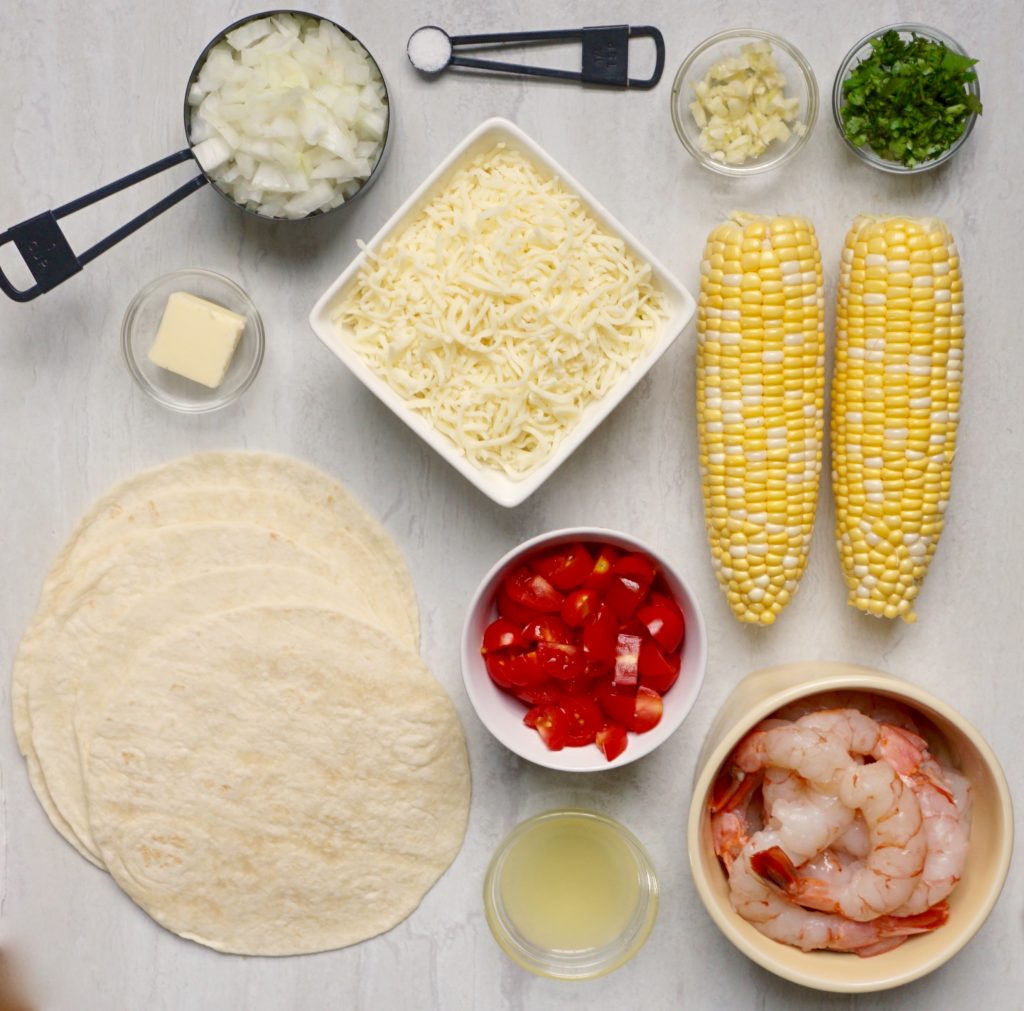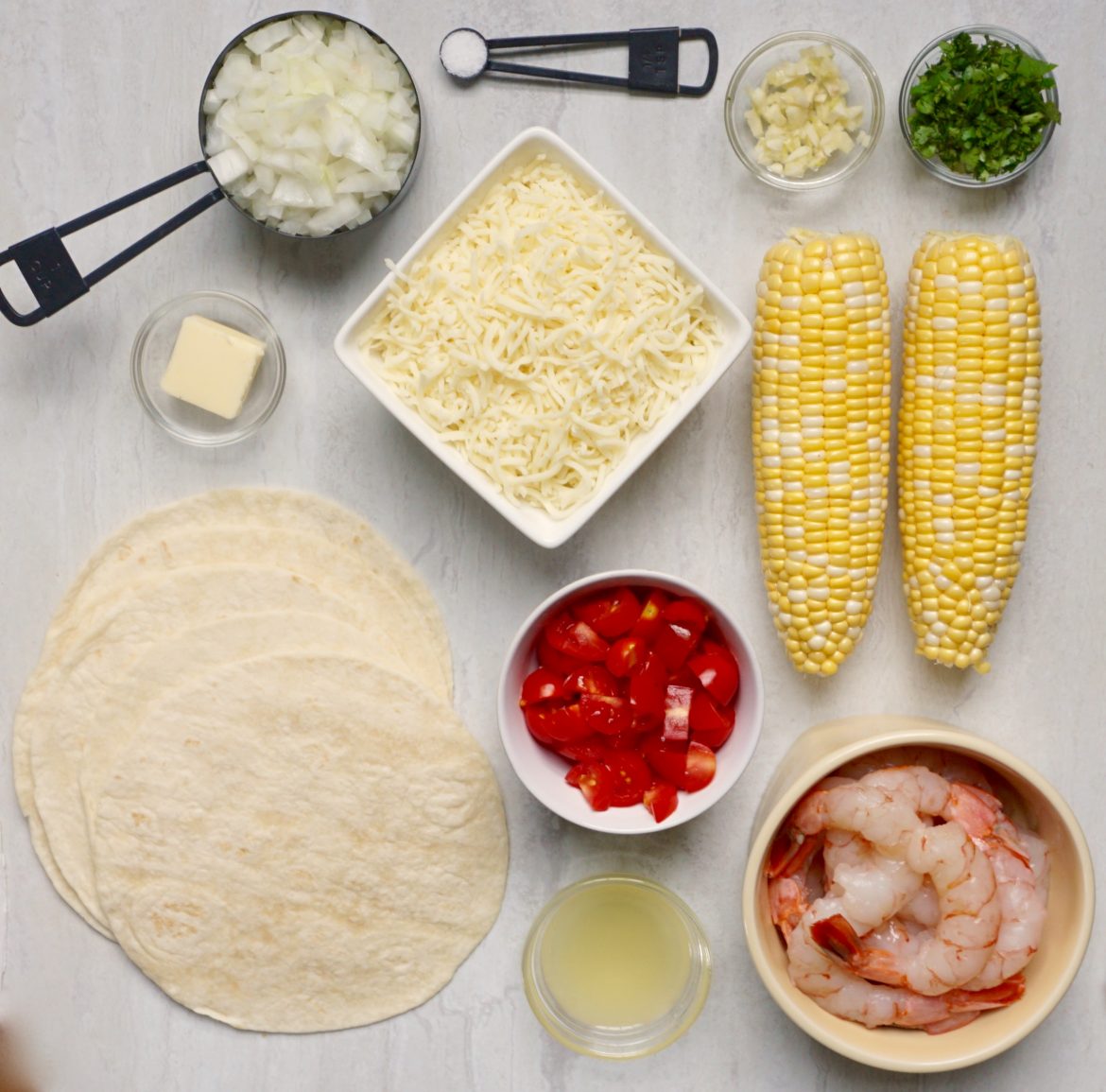 Summer Shrimp Quesadilla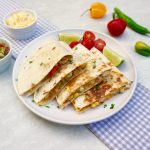 Print This
Ingredients
1 tablespoon butter
1 cup onion, chopped
1 cup fresh corn kernels
1 garlic clove, minced
2/3 cup fresh tomato, chopped
1 pound uncooked shrimp, peeled, deveined and chopped into ½ inch chunks
2 tablespoons lemon juice
2 tablespoons fresh cilantro, chopped
8 ounces shredded mozzarella cheese
¼ teaspoon salt
8 flour tortillas, 8 inches round
Instructions
In a large skillet melt the butter over medium low heat. Add the onion, corn and garlic. Sauté 2 minutes. Add the tomato and sauté 3 minutes. Stir in the shrimp, lemon juice, cilantro and salt. Sauté 3 minutes. Remove from heat.
Place one tortilla in a skillet at a time. If you have a larger griddle, place up to 4 if it is large enough. Top each tortilla with ¼ cup of the mozzarella. Spread it out so you are covering the tortilla evenly.
Spoon ½ cup of the shrimp mixture over the cheese making sure to cover evenly.
Place another ¼ cup mozzarella over the shrimp mixture, evenly.
Over medium low heat cook on one side until the cheese melts. Flip the tortilla over and cook on the other side until all of the cheese melts. Remove from the skillet and slice each quesadilla into four wedges.
Can be served with avocado crema and salsa.