Black Bean Pepper Quesadilla are filling vegetarian quesadilla that are easy to make. They are ready in under 20 minutes so they are a good weeknight dinner option. Perfect for Meatless Monday.
Bell peppers are cooked with onions to a golden brown. You can make it colorful by using a combination of different bell peppers. The peppers and onion are combined with the black beans and then layered with cheese. The result is a nicely browned, flavorful, cheesy quesadilla that is tasty and filling.
Black Bean Quesadilla would also be a good vegetarian option for guests when serving a meat filled quesadilla.
If you like quesadilla, check out Summer Shrimp Quesadilla and Loaded Chicken Quesadilla, and Chicken Enchilada Quesadilla and Leftover Turkey Quesadilla and Corn Tortilla Quesadilla.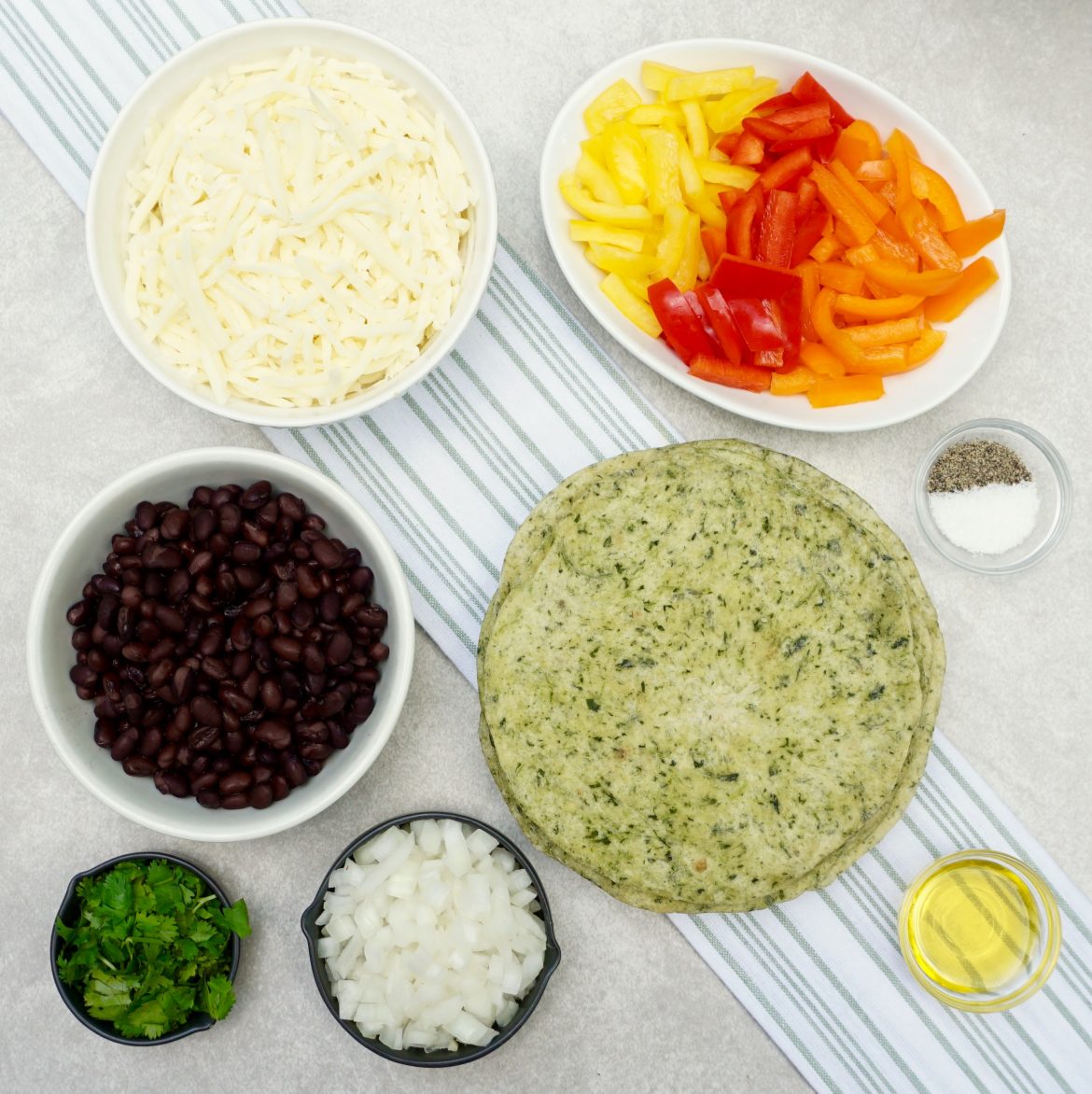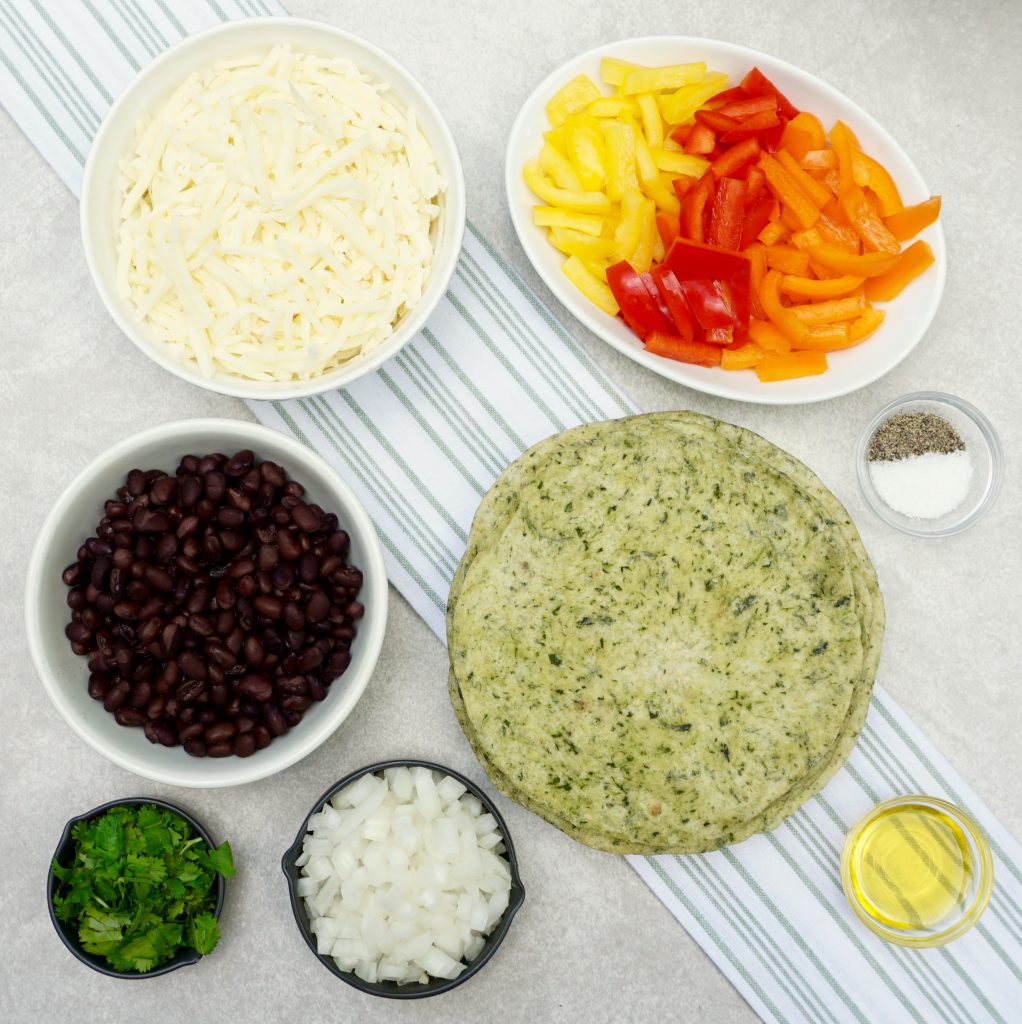 Black Bean Pepper Quesadilla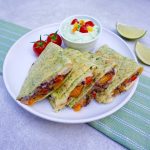 Print This
Ingredients
1 tablespoon olive oil

2 cups bell peppers, sliced (red, green ,orange or yellow)

½ cup onion, diced

15 ounce can black beans, drained and rinsed

6 tortillas

3 cups mozzarella cheese

Salt and pepper to taste
Instructions
Heat the olive oil in a large skillet over medium low heat. Add the bell peppers and cook for 4 minutes, until slightly softened. Add the onions to the skillet and cook for an additional 5 minutes until the peppers and onions are soft and lightly browned.
Mash the beans slightly with a fork until they become a chunky paste. Stir the beans into the vegetables and combine well.
Lay the 6 tortillas flat on a large cutting board. Add ¼ cup cheese to the right half of each tortilla, spreading it evenly.
 Make sure you only spread the fillings on one half of the tortilla as you will be folding the other half over.
 Add ½ cup of the vegetable bean mixture to each tortilla, spreading it evenly over the cheese.
 Add ¼ cup more cheese over the bean mixture spreading evenly.
Fold the left side of the tortilla over to cover the fillings.
On a griddle or in a frying pan over medium low heat, place the quesadillas and cook for 2-3 minutes on each side until they are lightly browned.