Chicken Tomato Cream sauce is just what you need for a fast weeknight meal! In only 25 minutes from start to finish, you can make this easy, flavorful recipe.
Boneless chicken breast is sliced into cutlets, dipped in seasoned flour and browned in olive oil. Next, diced tomatoes are simmered with garlic and basil and finished off with cream. The cutlets are returned to the pan to reheat and you have dinner ready!
While it is an ideal choice for a busy weeknight, Chicken Tomato Cream Sauce is a great option for easy, entertaining as well. You can prepare it ahead of time and reheat when you are ready to serve it. It takes the stress out of entertaining!
If you are looking for more easy chicken recipes, check out Chicken Piccata,  Chicken Dijonaise, Creamy Lemon Chicken, Turmeric Chicken, and Orange Ginger Chicken.
If you like this tomato cream sauce, you might also like Creamed Tomatoes.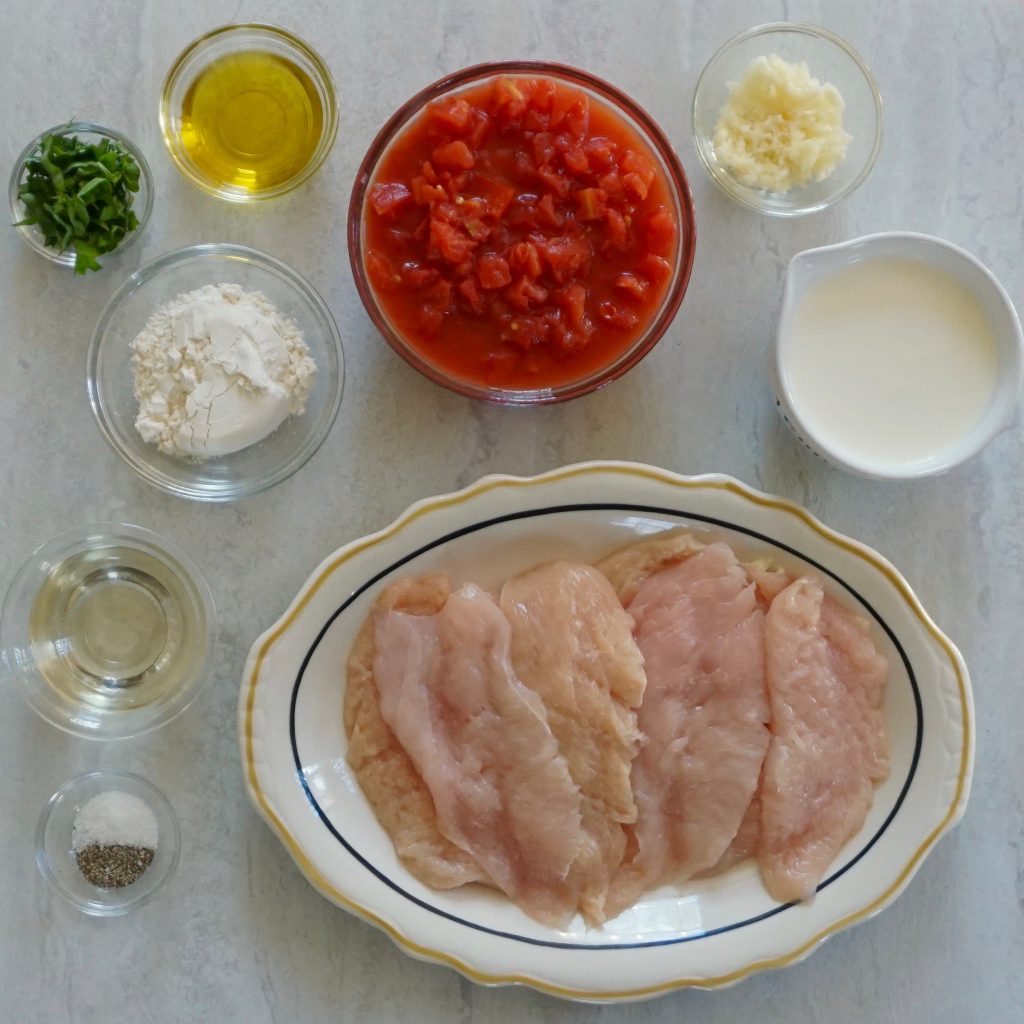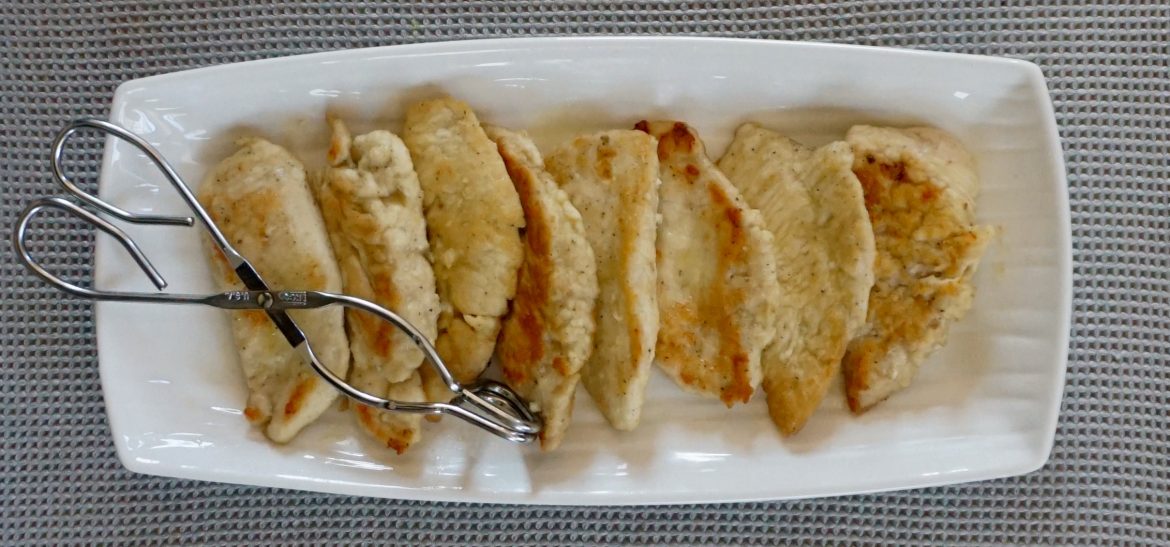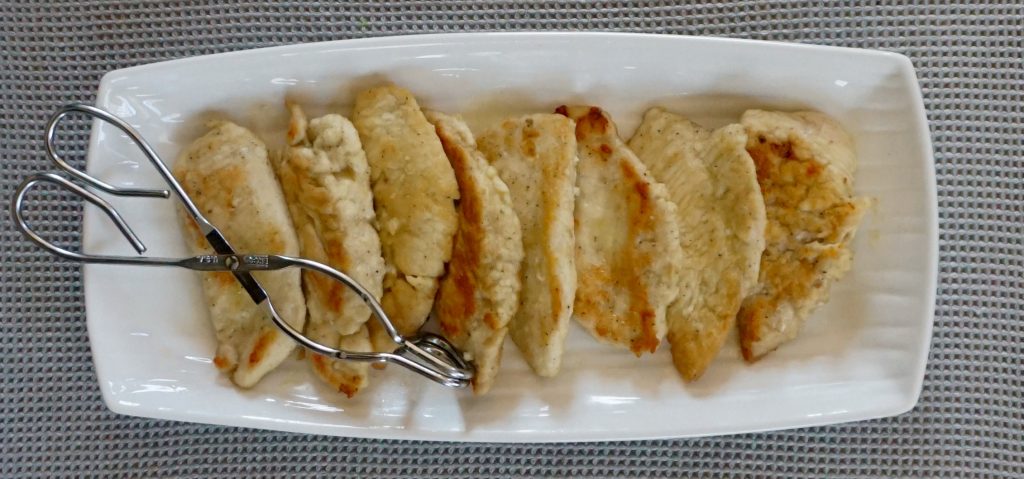 Chicken in Tomato Cream Sauce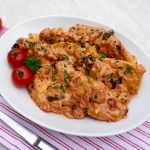 Print This
Ingredients
1 and 1/2 pounds boneless chicken breast

1/3 cup all purpose flour

4 tablespoons olive oil, divided

3 medium garlic cloves, finely minced

1 tablespoon fresh chopped basil or 1 teaspoon dried basil

1 - 14.5 ounce can, diced tomatoes

3/4 cup heavy cream

3 tablespoons white wine (optional)

salt and pepper to taste
Instructions
Slice and pound your chicken breasts between two pieces of plastic wrap so they are 1/2 inch thick.
Place the flour, salt, and pepper in a plastic bag. Shake to combine. Shake the cutlets in the bag to coat with the flour mixture.
Add 3 tablespoons of olive oil to a large skillet. Heat the oil and add the cutlets to the pan. Cook for 1- 1/2 to 2 minutes on each side until nicely browned. Remove the cutlets from the pan to a plate.
Add the remaining tablespoon of olive oil to the skillet. Add the garlic and cook for one minutes, stirring. Do not brown.
Add the diced tomatoes and basil to the skillet. Bring to a boil, then reduce the heat to low. Simmer for 10 minutes.
Add the wine and the cream and heat thoroughly. Taste and add salt and pepper as needed.
Add the cutlets back into the skillet with the sauce and heat through.