Welcome December!
As we start this month, it will be 60 days since I pushed the publish button for Another Tablespoon.  I am learning every day and I have only pushed the wrong buttons on the sight a few times! Luckily, I am surrounded by people who know how to fix whatever I get myself into.
I love hearing back from you when you have made a recipe and hearing how it came out. Thanks for being here.
I am adding a Quick Fix category to the site with recipes that you can make in under 30 minutes. This  seems appropriate as we start the month of December. We usually have many extra activities going on this month so having a recipe that you can make in under 30 minutes comes in handy. Take that extra time and bake some cookies!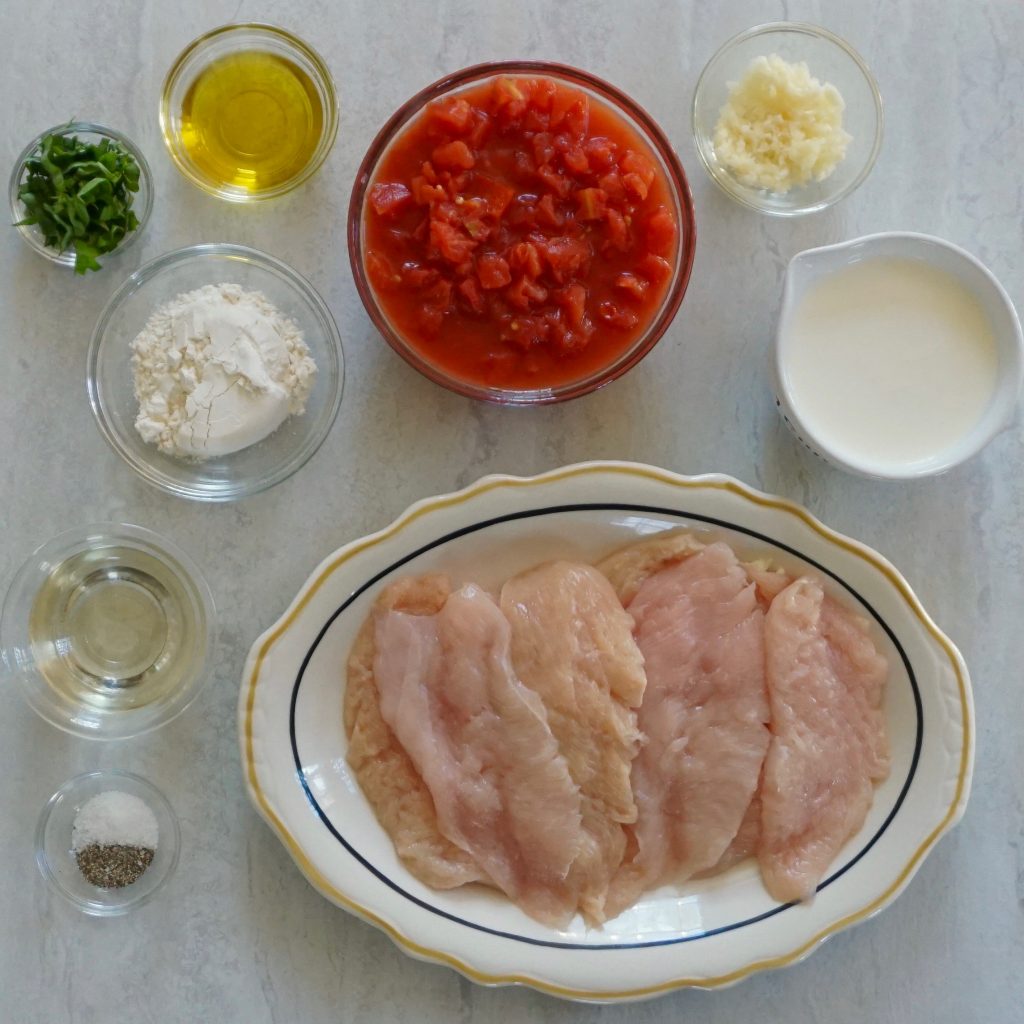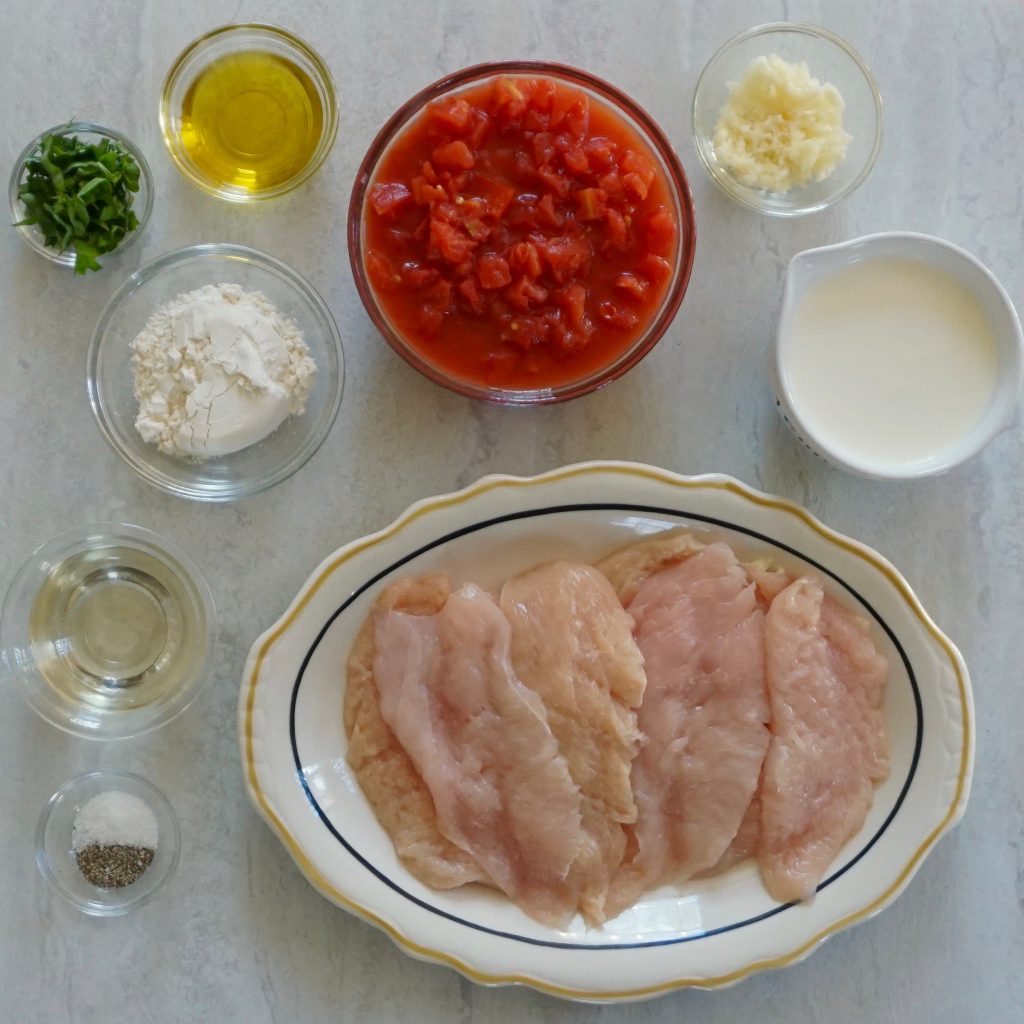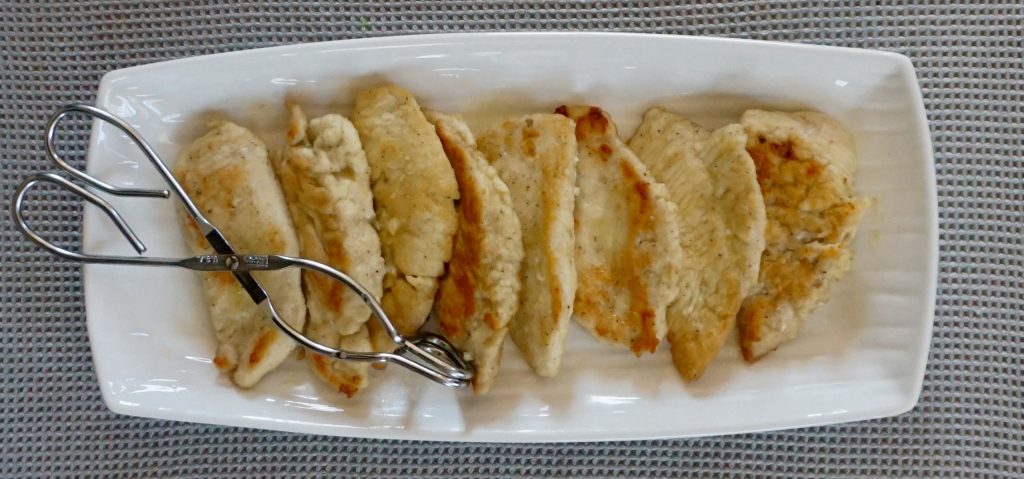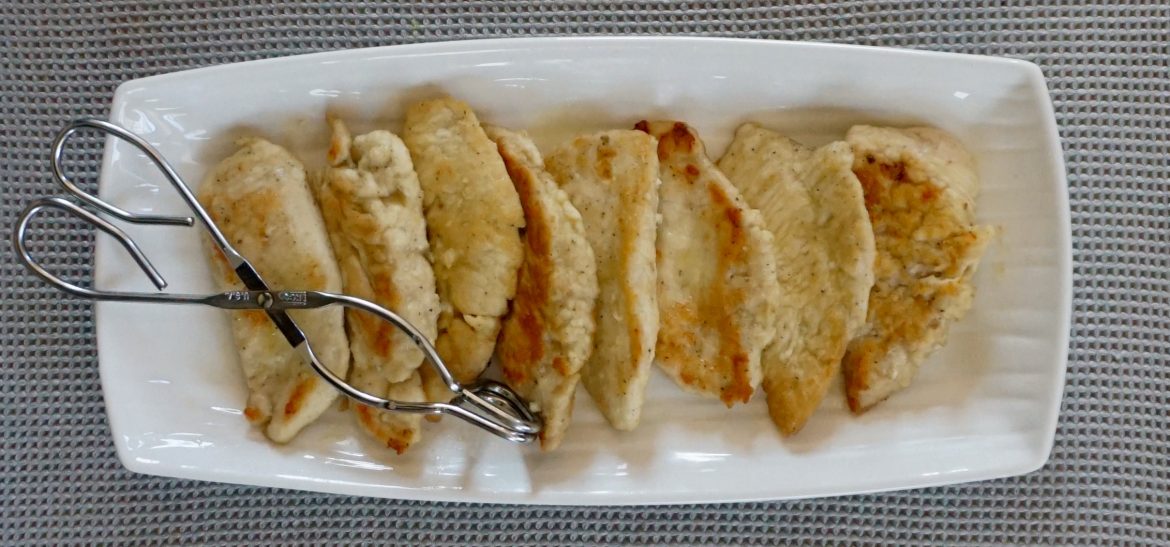 Chicken in Tomato Cream Sauce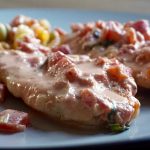 Print This
Ingredients
1 and 1/2 pounds boneless chicken breast

1/3 cup all purpose flour

4 tablespoons olive oil, divided

3 medium garlic cloves, finely minced

1 tablespoon fresh chopped basil or 1 teaspoon dried basil

1 - 14.5 ounce can, diced tomatoes

3/4 cup heavy cream

3 tablespoons white wine (optional)

salt and pepper to taste
Instructions
Slice and pound your chicken breasts between two pieces of plastic wrap so they are 1/2 inch thick.
Place the flour, salt, and pepper in a plastic bag. Shake to combine. Shake the cutlets in the bag to coat with the flour mixture.
Add 3 tablespoons of olive oil to a large skillet. Heat the oil and add the cutlets to the pan. Cook for 1- 1/2 to 2 minutes on each side until nicely browned. Remove the cutlets from the pan to a plate.
Add the remaining tablespoon of olive oil to the skillet. Add the garlic and cook for one minutes, stirring. Do not brown.
Add the diced tomatoes and basil to the skillet. Bring to a boil, then reduce the heat to low. Simmer for 10 minutes.
Add the wine and the cream and heat thoroughly. Taste and add salt and pepper as needed.
Add the cutlets back into the skillet with the sauce and heat through.