Tortellini Soup is an easy, flavorful soup and very hearty. The pancetta gives it nice flavor but if you are a vegetarian you can easily remove this and the soup will still be good.
This tomato based soup uses store bought tortellini. It is ready from start to finish in under an hour. The soup is made with onions, garlic and seasonings. Fresh baby spinach is added at the end to complete it.
I don't know about you but with the days getting shorter and cooler all I want to do is pull out all of my comforting recipes. I need a pot of soup simmering on the stove!
If you like tomato based pasta soups check out Mediterranean Vegetable Soup.
If you love tortellini soup, check out Sun Dried Tomato Tortellini Soup and Sausage Tortellini Soup.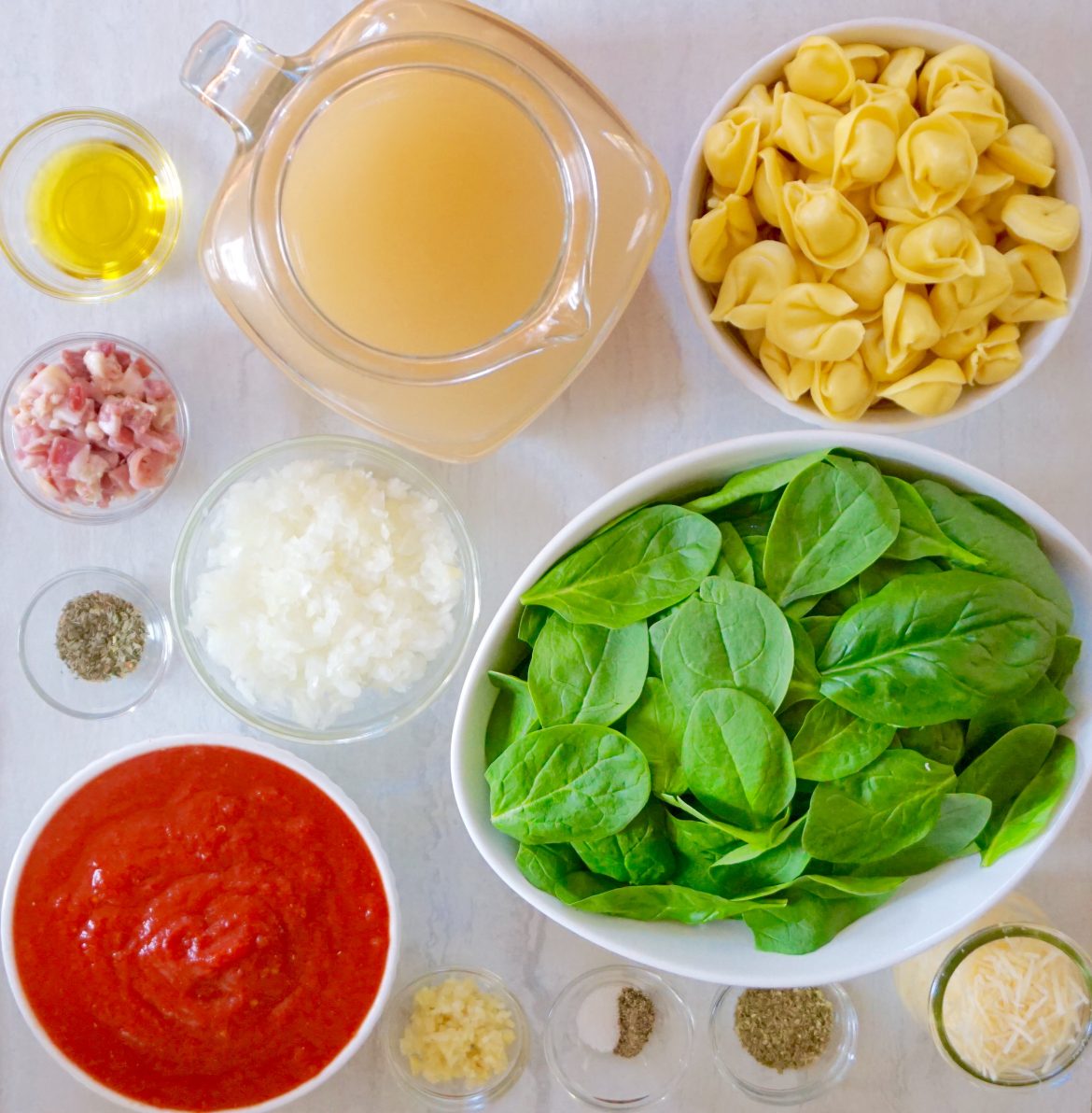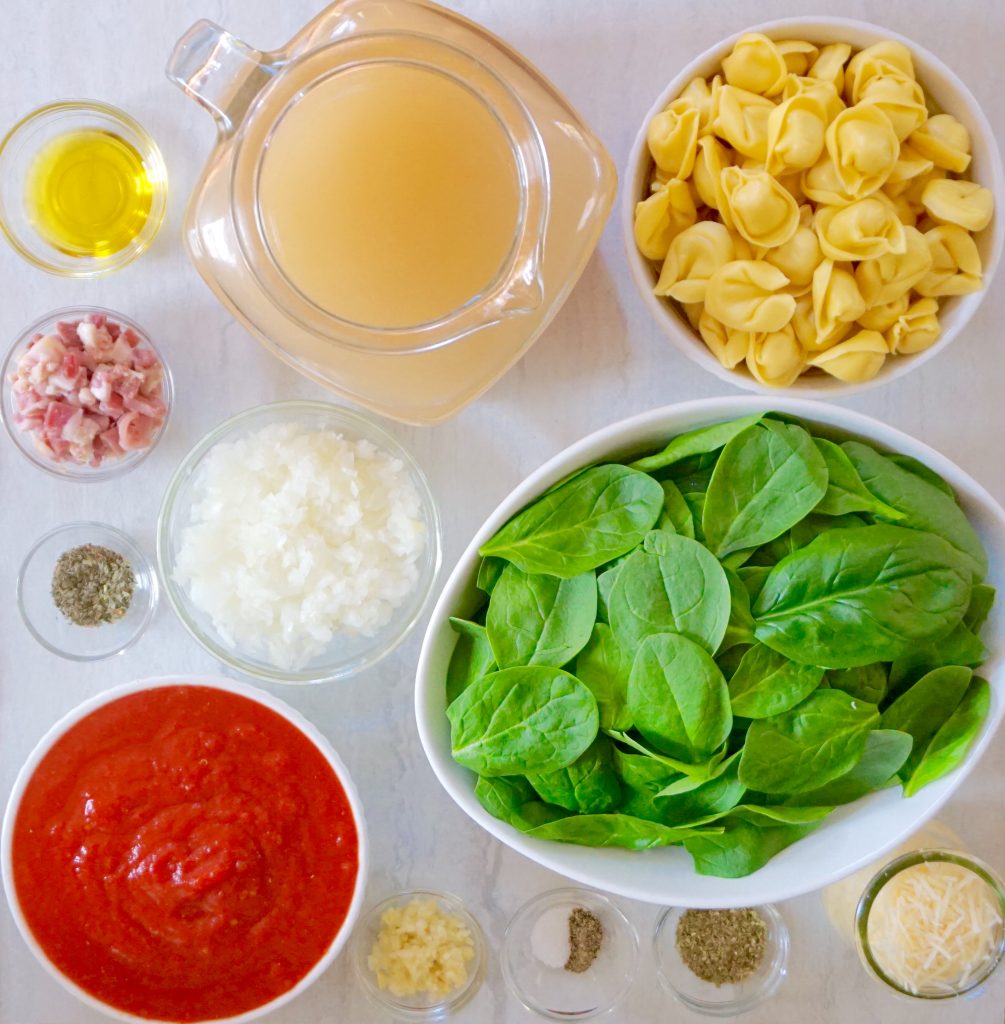 Tortellini Soup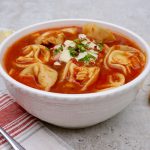 Print This
Ingredients
2 tablespoons olive oil

2 ounces pancetta, finely chopped (italian bacon)

3 cloves garlic, chopped

1 medium onion, finely chopped

9 cups chicken broth

1 -28 ounce can chopped tomatoes

1 teaspoon dried basil

1 teaspoon dried oregano

fresh ground pepper to taste

1 pound bag tortellini, either cheese or meat

8 ounces fresh baby spinach, stems removed

1 cup parmesan cheese
Instructions
Heat the olive oil in a large stock pot. Add the pancetta, garlic and onion and saute on low heat for 10 minutes, stirring often. Do not brown.
Add the chicken stock, tomatoes, basil, oregano, and pepper. Bring to a boil, then reduce heat to low and simmer for 20 minutes.
Add the tortellini and simmer 10 minutes, or until tender. Add the baby spinach and cook until just wilted.
Serve topped with parmesan cheese.
Notes
To make this vegetarian, do not use the pancetta and substitute vegetable broth for the chicken stock. Use cheese tortellini.