This Zucchini Corn Quinoa Salad utilizes two of summer's favorite vegetables.
This recipe is super easy to make! Simply cook the quinoa, sauté the zucchini, corn and shallot and mix them together. Last add the basil and dressing and you have a great side dish for your summer grilling or a light meal all by itself.
Zucchini Corn Quinoa Salad has a dressing that is both slightly sweet and a bit tangy. It has a nice bright flavor that I think really enhances the salad.
If you are a fan of corn and zucchini together check out Zucchini Corn Sauté.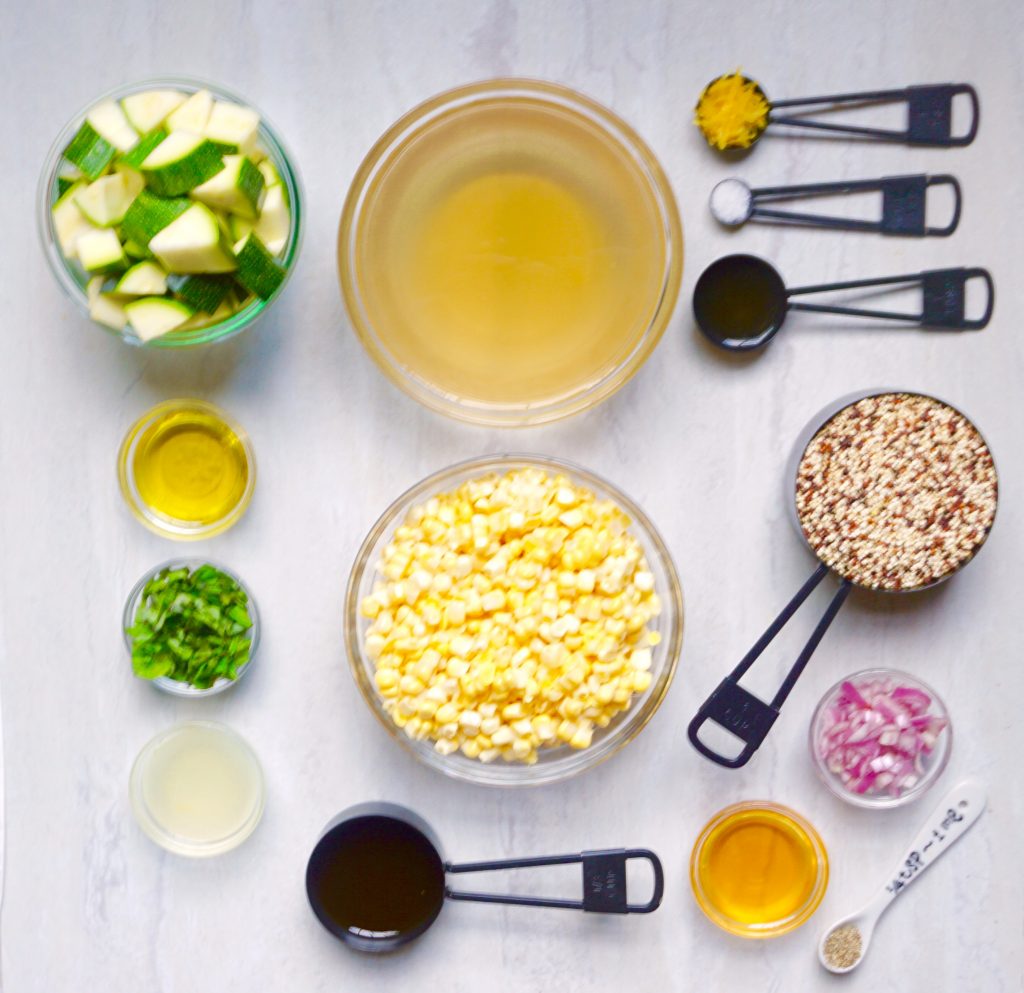 Zucchini Corn Quinoa Salad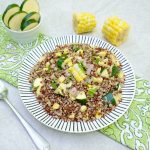 Print This
Ingredients
1 cup rainbow quinoa

2 cups vegetable broth

2 cups fresh corn, 2 ears

2 cups zucchini, diced, one large zucchini

2 tablespoons fresh basil, chopped fine

1 small shallot, diced

2 tablespoons olive oil

DRESSING:

1/3 cup olive oil

2 tablespoons fresh lemon juice

1 tablespoon cider vinegar

2 tablespoons honey

1 teaspoon lemon zest

¼ teaspoon kosher salt

¼ teaspoon black pepper
Instructions
Heat the olive oil in a large skillet over medium high heat. Add the zucchini, corn and shallot. Cook until the zucchini and corn are just slightly soft, 5 to 6 minutes.
In a saucepan bring the vegetable broth and quinoa to a boil. Reduce the heat to low and cover the pan.
Let the quinoa simmer for 15-20 minutes until all of the broth has been absorbed.
Combine the quinoa with the cooked vegetables.
In a small bowl combine the olive oil, lemon juice, cider vinegar, honey, lemon zest, salt and pepper.
Pour the dressing over the quinoa mixture.