It's the time of year when backyard gardens and the farmer's market are overflowing with tender summer squash. The seeds and skin of summer squash are soft and fully edible. You can eat it cooked or as raw squash slices or as shown here with Avocado Crema .The crema is a combination of fresh avocado and sour cream. 15 Simple Summer Squash Recipes is a collection of recipes to enjoy summer squash at its peak.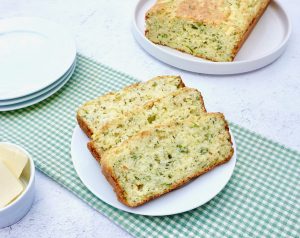 Bisquick Zucchini Bread is a dense bread that is nice and moist. This quick bread is so easy to make using Bisquick baking mix. It is a savory zucchini bread that has green onions, parmesan cheese, parsley and oregano.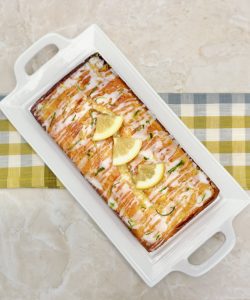 Zucchini adds a nice moistness to baked goods. Lemon Zucchini Cake is a moist and delicious dessert and a favorite way to enjoy green zucchini. This simple cake does not require a mixer. The golden brown top has a sweet and tangy lemon juice glaze.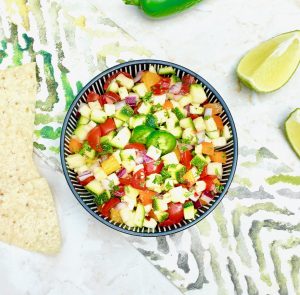 Zucchini Salsa is a combination of zucchini, cherry tomatoes, bell peppers, and red onion with a squeeze of fresh lime juice, a drizzle of extra virgin olive oil, and a sprinkle of spices. You can add fresh jalapeño if you want to heat things up! This fresh combination of summer veggies can be served as a dip, a topping for grilled chicken and fish or as a side dish.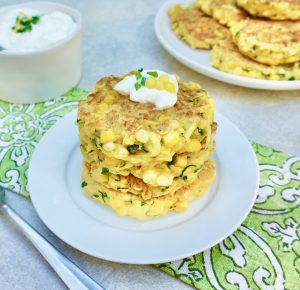 Zucchini Corn Fritters combine two of summer's favorite fresh vegetables into a delicious easy side dish. These easy to make zucchini fritters will go well with just about anything that you are grilling.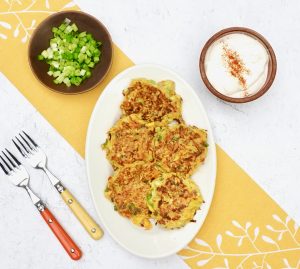 Squash Fritters are a simple recipe with just a few ingredients that goes together fast. With a cook time of 4 minutes it's hard to resist  making them all summer long. Made with yellow summer squash, which you could swap out for zucchini if that is what you have on hand.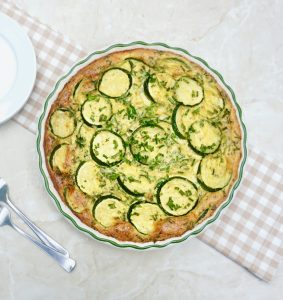 Zucchini Herb Frittata is a vegetarian frittata with zucchini, sweet onions, fresh herbs and parmesan cheese, This Italian egg based dish is a perfect recipe for brunch but could really be eaten as a main dish for any meal of the day.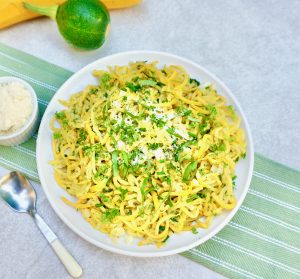 Summer Squash Zoodles are a delicious side dish that are actually yellow squash noodles. You could  swap out the squash and make zucchini noodles or use half of each of the squashes if you want to have a bit more color in the dish. You can also serve zoodles as a low carb pasta replacement with your favorite pasta sauce.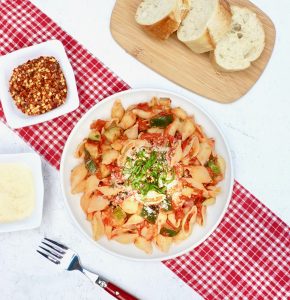 15 Simple Summer Squash Recipes would not be complete without a summer tomato sauce recipe. Zucchini Tomato Sauce is a great way to enjoy the summer fresh tomatoes and zucchini. This simple tomato sauce recipe creates a chunky sauce to enjoy over pasta. This simple pasta dish is a healthy dinner that is perfect for busy weeknights.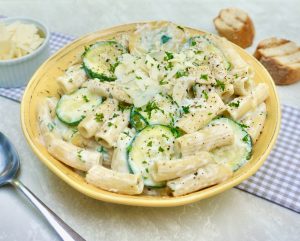 Summer Squash Basil Pasta is a creamy, flavorful dish that can be served as a vegetarian dinner or a pasta side dish. This simple summer squash recipe combines both zucchini and yellow squash in a creamy, cheesy sauce.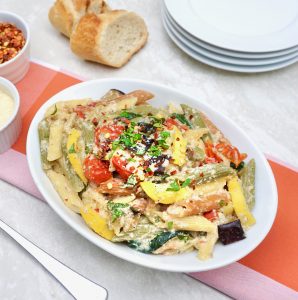 Roasted Summer Vegetable Penne combines eggplant, yellow squash, zucchini and tomatoes with penne pasta in a simple sauce made with ricotta cheese and parmesan cheese. One pot pasta meets sheet pan dinner in this quick fix recipe. You can cook the pasta while you are roasting the vegetables and have this done in the total time of 20 minutes. This is a simple way to enjoy summer farmers market vegetables.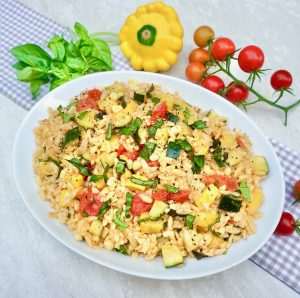 Farmers Market Orzo is a simple summer recipe that combines summer corn, tomatoes, zucchini and yellow squash. They are cooked with shallots in olive oil and butter, then combined with orzo pasta, Parmesan cheese and fresh basil. It is a simple side dish or vegetarian main course.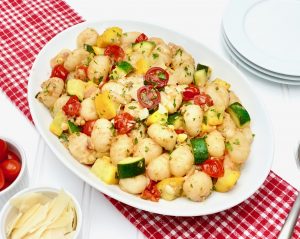 Vegetable Gnocchi is a hearty vegetarian meal but also makes a great side dish.This is a simple dish that comes together fast and tastes so fresh. It is a great way to enjoy the tender summer zucchini, yellow squash, corn and tomatoes and it is a quick fix meal.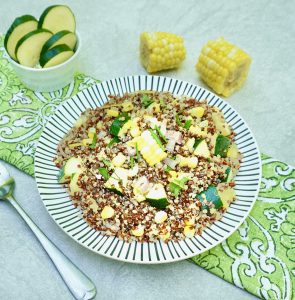 Zucchini Corn Quinoa Salad is a healthy summer squash salad that is easy to make.Simply cook the quinoa, sauté the zucchini, corn and shallot and mix them together with the tangy sweet dressing and fresh basil for extra flavor. This could be served as a main dish and it makes a perfect side dish.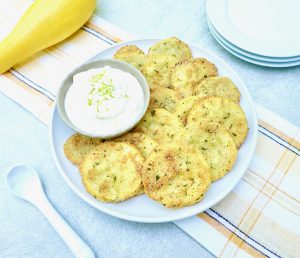 Crispy Fried Yellow Squash is one of my favorite recipes to enjoy fresh summer squash. With just a few simple ingredients, you can create the seasoned cornmeal mixture to coat the yellow squash. It fries up very quickly so you can get this side dish on the dinner table fast.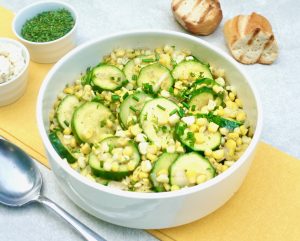 Zucchini Corn Sauté is a healthy side dish that cooks in under 10 minutes and it is the easiest to make of the 15 simple summer squash recipes. This simple dish is ready from start to finish in under 20 minutes which makes it a good choice for weeknight dinners.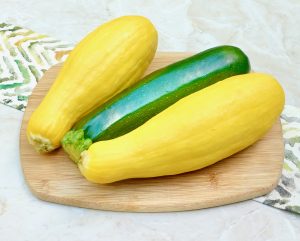 Ingredients matter. Read Here's How to Pick the Best Summer Squash so you know what to look for when choosing summer squash.
I hope you have found some things you like in 15 Simple Summer Squash Recipes. Enjoy the summer squash while you can!