Summer Squash Zoodles are a great side dish. Yellow Squash  and zucchini are abundant this time of year and either one of them can be used to create this recipe. You could also use half of each if you want to have a bit more color in the dish.
This easy, light recipe is ready in minutes. The zoodles are quickly cooked with garlic and fresh herbs then seasoned with simple salt, pepper and lemon zest. It is simple, fresh and flavorful.
Summer Squash Zoodles would go well with just about any type of protein you are serving and you can use any type of fresh herbs that you like and have on hand.
If you are looking for another way to cook summer squash check out Squash Fritters and Summer Squash Basil Pasta.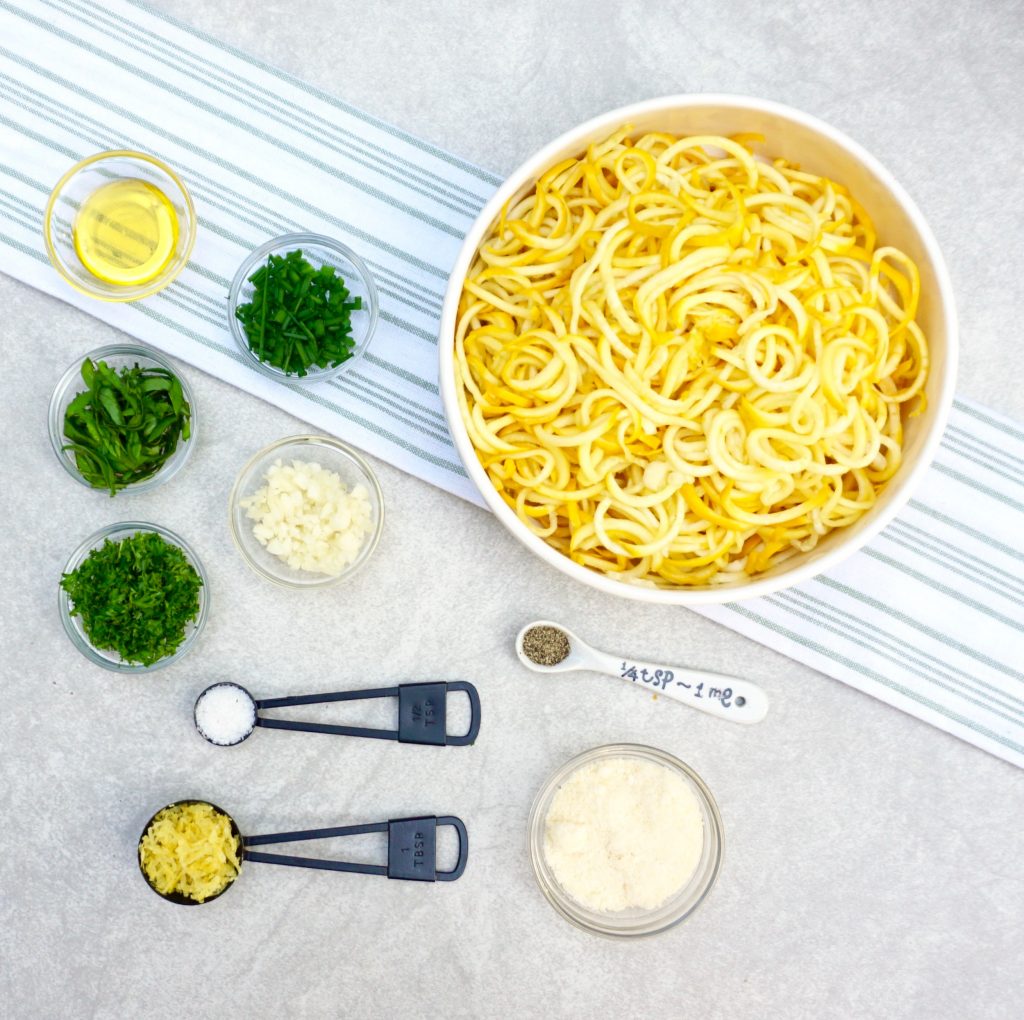 Summer Squash Zoodles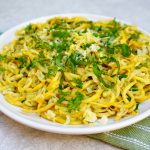 Print This
Ingredients
6 cups summer squash zoodles

1½ tablespoons olive oil

2 garlic cloves, minced

3 tablespoons fresh herbs, basil, mint and parsley

1 tablespoon lemon zest

½ teaspoon kosher salt

½ teaspoon black pepper

2 tablespoons grated parmesan cheese
Instructions
Heat the olive oil in a large skillet over medium low heat. Add the garlic and squash noodles and cook for 3 to 4 minutes until they are slightly softened.
Add the fresh herbs, lemon zest, salt and pepper and cook for an additional minute.
Place into a serving bowl and sprinkle with parmesan cheese.