Fresh Tomato Basil Sauce is a perfect summer recipe. The tomatoes are the stars here and only ripe, perfect summer tomatoes will do. You could use any fresh, local tomato you can find but the cooking times here are for Beefsteak tomatoes.
The cooking time will depend on what type of tomatoes you buy. Beefsteak Tomatoes have a lot of water so they will take longer to reduce than a Roma tomato which is more fleshy. The total cooking time for this recipe is 30 minutes.
This is a simple recipe. You will need either a food processor or blender as we are using chopped tomatoes with the skin on and they need to be broken down a bit.
If you are a fan of summer tomatoes check out Gazpacho, Tomato Jam, Roasted Cherry Tomato Penne, Roasted Tomato Herbed Chicken,  and Roasted Tomato Soup.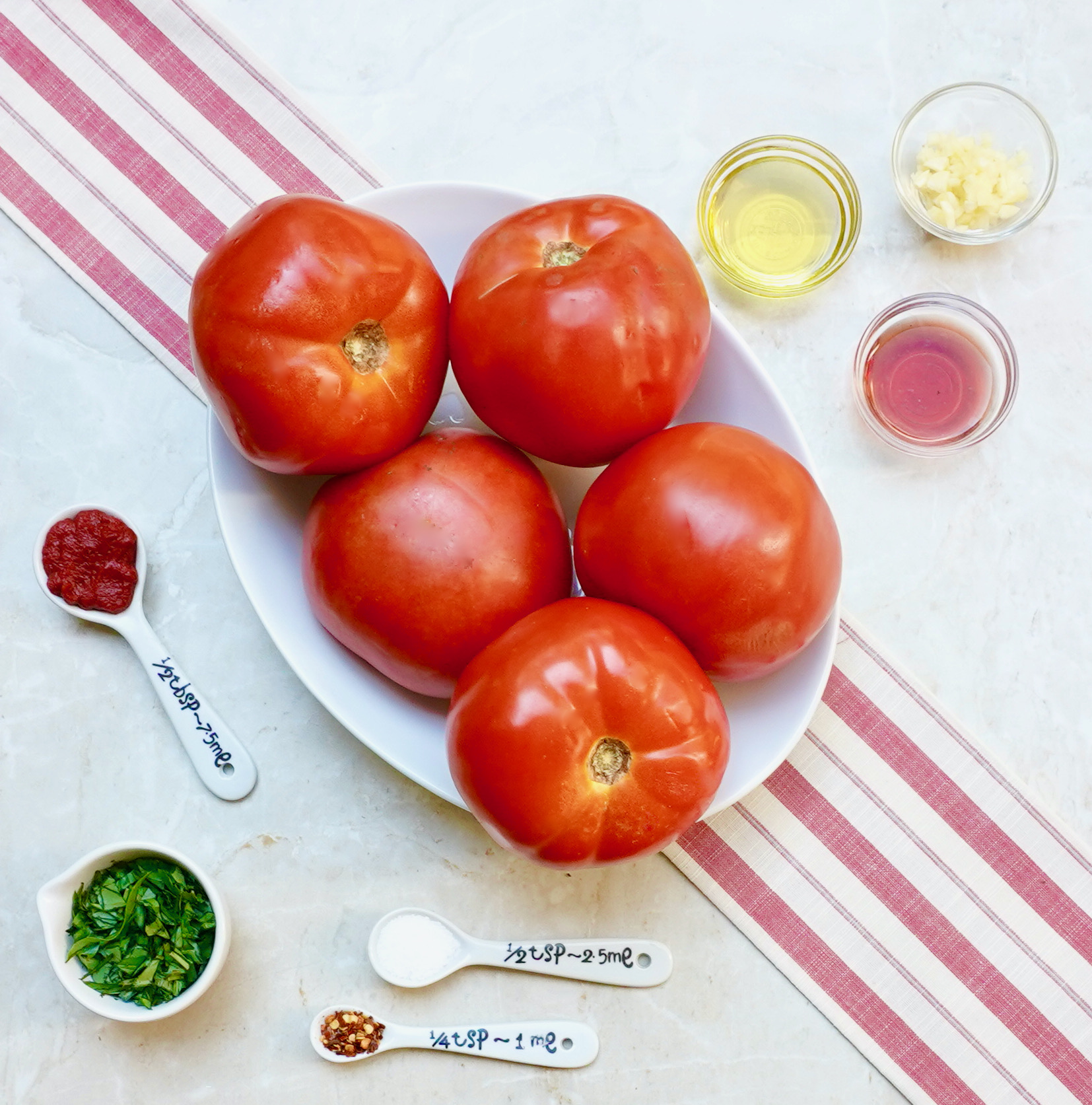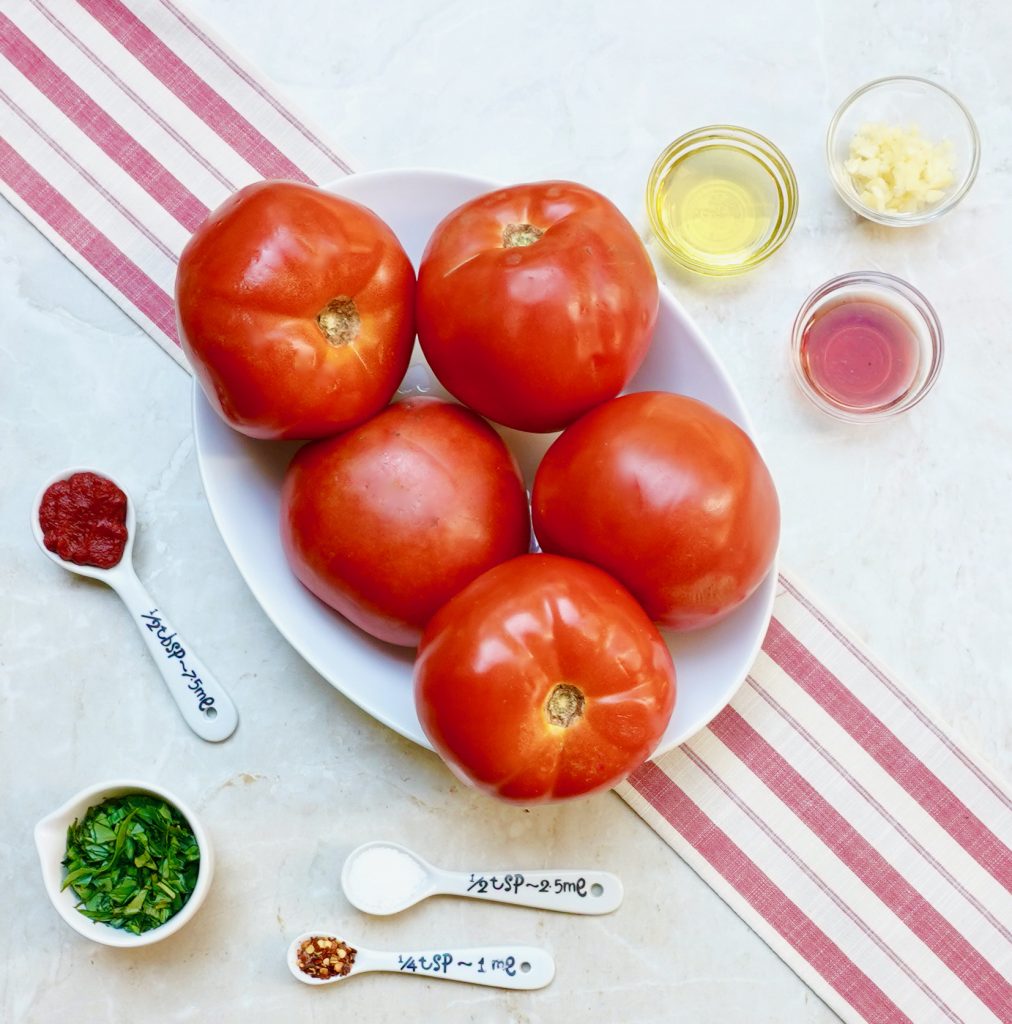 Fresh Tomato Basil Sauce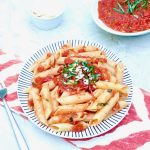 Print This
Ingredients
5 pounds fresh beefsteak or local tomatoes, cored and cut into chunks

1 tablespoon olive oil

2 cloves garlic, minced

1 tablespoon tomato paste

2 teaspoons red wine vinegar

½ teaspoon kosher salt

¼ teaspoon crushed red pepper

¼ cup fresh basil leaves, chopped
Instructions
Add the tomato chunks to the bowl of a food processor or blender. Pulse until they are broken down and just slightly chunky.
Add the olive oil to a large saucepan over medium low heat.
Add the garlic and cook for one minute.
Add the tomatoes, tomato paste, red wine vinegar, kosher salt and crushed red pepper. Combine well.
Bring the mixture to a boil over high heat.
Reduce to low heat and simmer uncovered until all the moisture of the tomatoes has been cooked off and the sauce is reduced by half. This will take about 30 minutes.
Stir in the fresh basil.
Serve over pasta.  This is enough sauce for 8 ounces dried pasta, cooked.