Roasted Cherry Tomato Penne is an easy, flavorful, quick dinner. With just a handful of ingredients and 20 minutes you can make this recipe. It is a good weeknight option.
Roasting tomatoes intensifies the flavor and creates the base for this light sauce. It is a great summer recipe while tomatoes are at their peak but it is really  good year round because roasting the tomatoes can make an off season tomato pretty amazing! You can use either cherry or grape tomatoes.
if you are looking for a lighter pasta dish that you can make fast, Roasted Cherry Tomato Penne might be just what you need.
If you like roasting tomatoes you should also try Roasted Herb Tomato Chicken.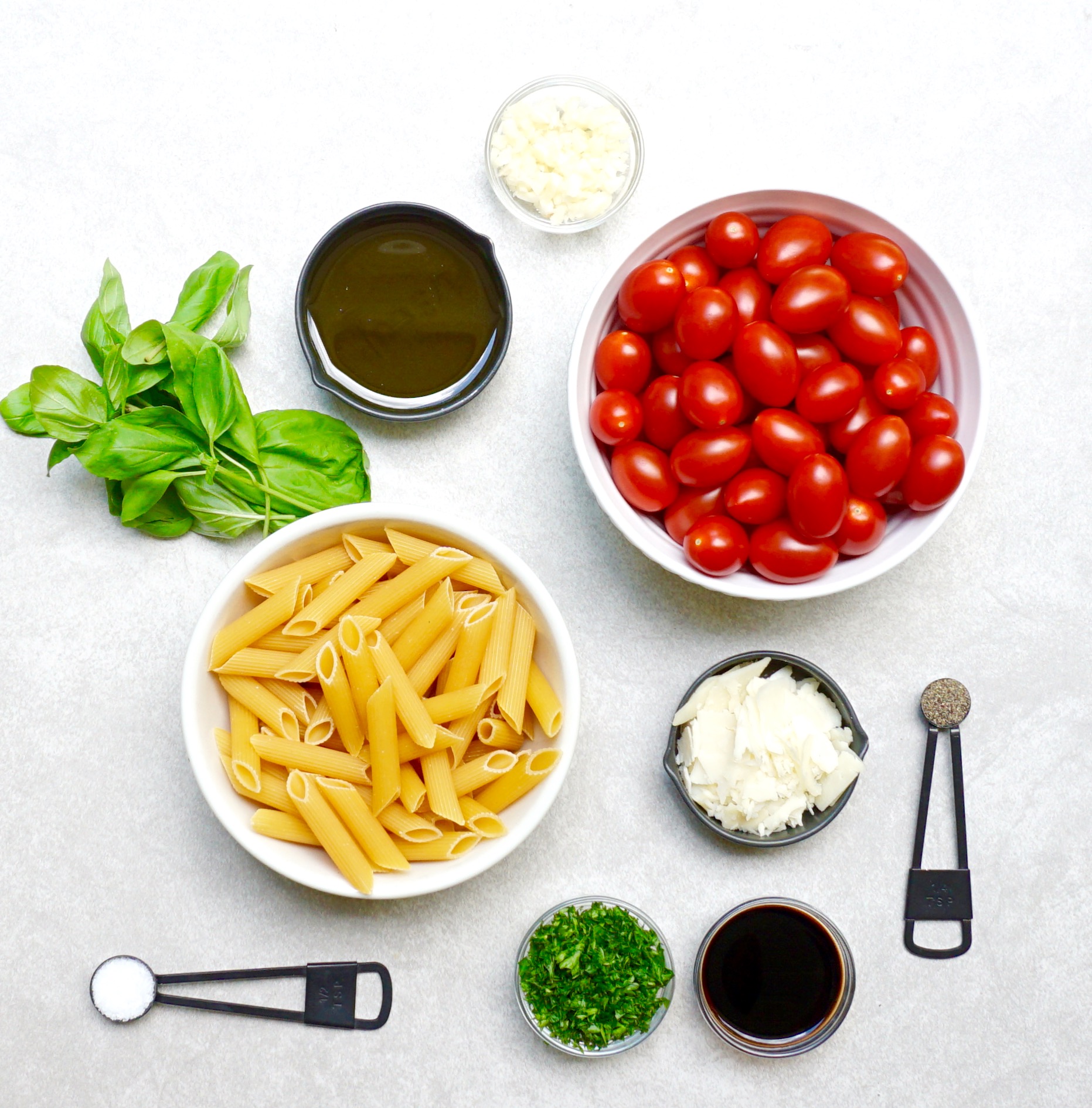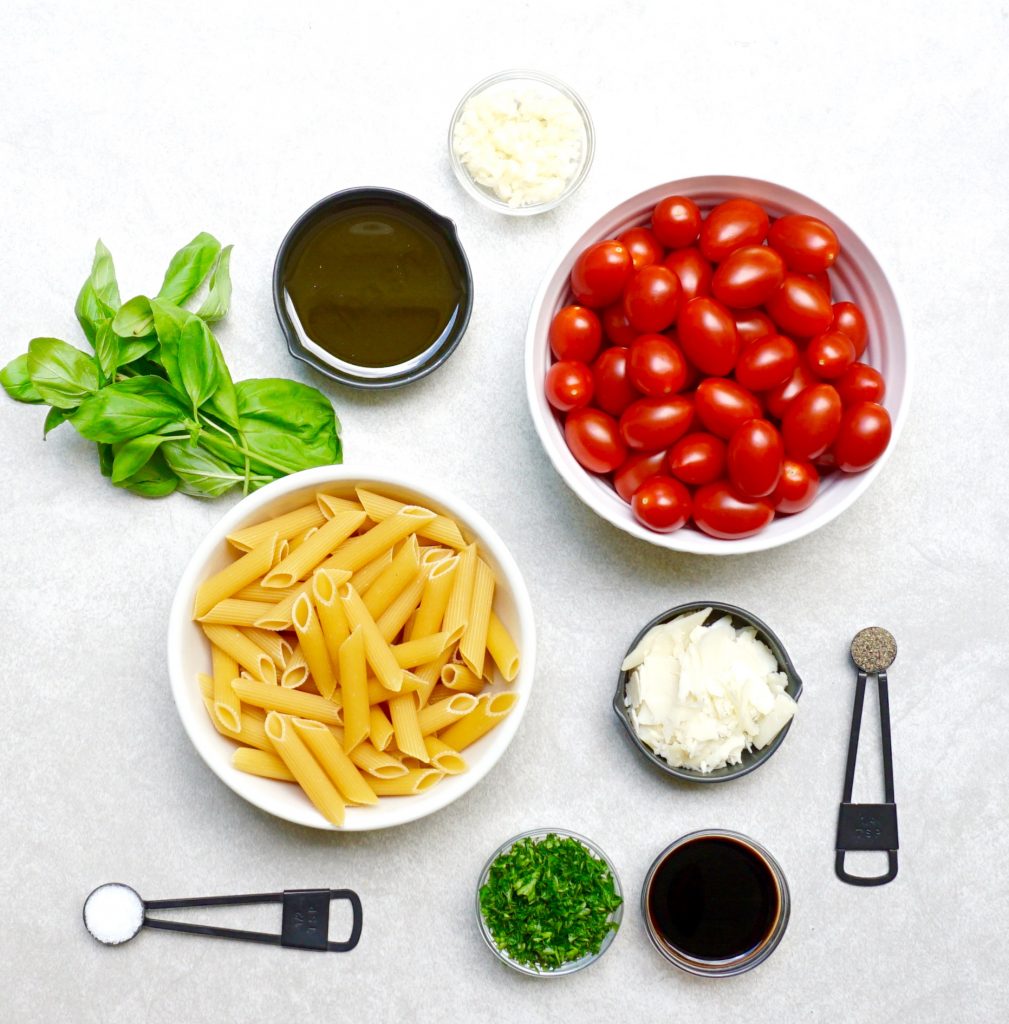 Roasted Cherry Tomato Penne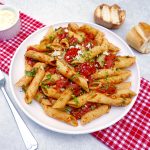 Print This
Ingredients
3 cups cherry or grape tomatoes

2 garlic cloves, minced

5 tablespoons olive oil, divided

½ teaspoon kosher salt

½ teaspoon black pepper

8 ounces penne pasta

2 tablespoons fresh basil, chopped

2 tablespoons fresh parsley, chopped

1 tablespoon balsamic vinegar

¼ cup freshly grated parmesan cheese

¼ cup reserved pasta cooking water
Instructions
Preheat your oven to 400 degrees
Place the cherry tomatoes on a lined baking sheet with 2 tablespoons of the olive oil, garlic, salt and pepper.
Roast for 15-20 minutes until the tomatoes are soft and lightly browned.
Bring a large pot of water to a boil while the tomatoes are roasting. Add the penne and cook according to the package directions for the firmness you like. Make sure you reserve ¼ cup of the cooking water and drain the pasta. Return the pasta to the pot.
Add the tomatoes to the pasta. Combine the remaining 3 tablespoons of olive oil with the balsamic vinegar and stir into the pasta.
Add the basil, parsley, parmesan cheese and reserved pasta cooking water. Combine well.