Chocolate Chip Cookies are best eaten warm, right out of the oven.  When the chocolate chips are still melted in the middle and you take a bite, you will be a fan forever.
This is a slight variation of the original Nestle Toll House cookie. It's amazing and  one of the favorite chocolate chip cookie recipes of all time. I have slightly changed the ratio of brown sugar to white sugar and increased the  vanilla.
Chocolate Chip Cookies are an American classic cookie and  this recipe is about as good as it gets.
Do you love anything with chocolate chips?  Check out the recipe for Chocolate Chip Banana Bread and Chocolate Chip Sugar Cookies.
You might also like Chocolate Glazed Peanut Butter Cookies and Chewy Carob Cookies.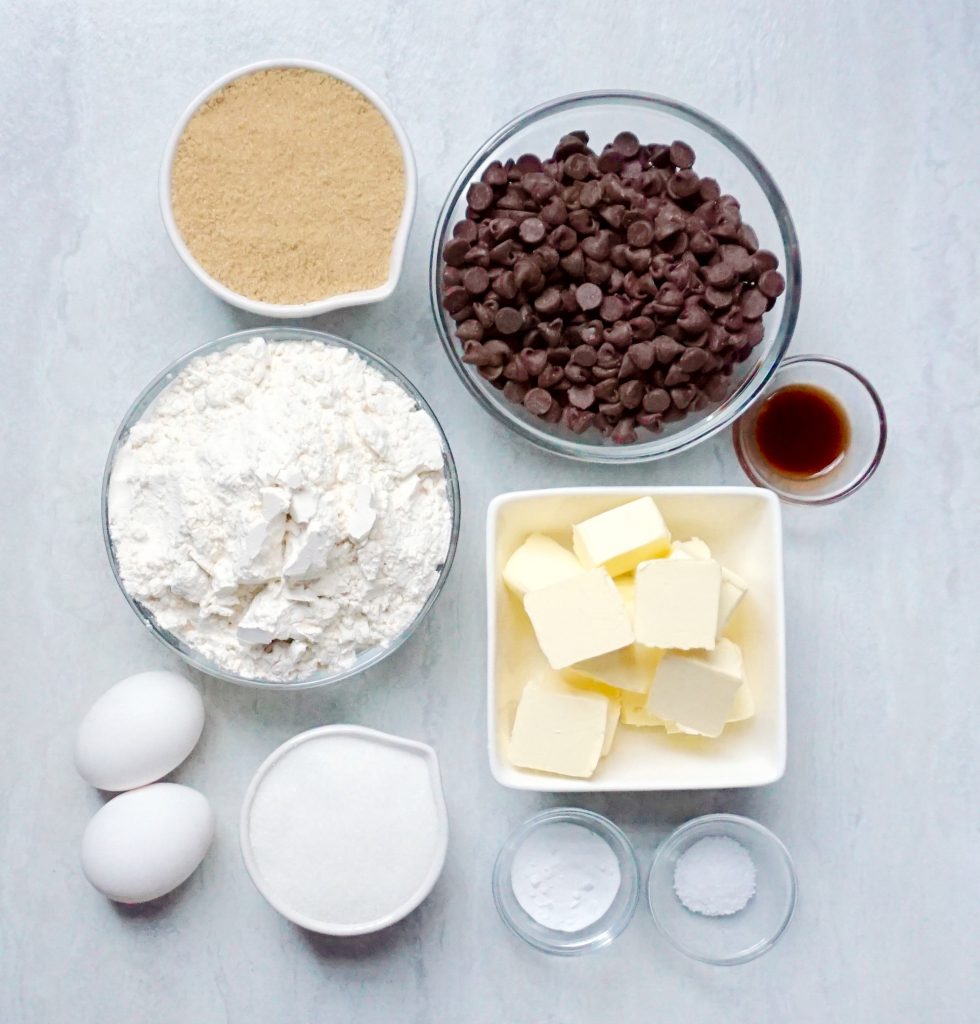 Chocolate Chip Cookies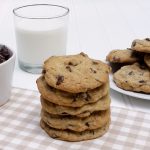 Print This
Ingredients
2 ¼ cups all-purpose flour
1 teaspoon baking soda
1 teaspoon salt
1 cup butter (2 sticks at room temperature)
½ cup sugar
1 cup packed light brown sugar
2 teaspoons vanilla extract
2 eggs
1 12-o.z. (2 cups) package of semi-sweet chocolate morsels
Instructions
Preheat oven to 375 degrees.
In a small bowl, combine flour, baking soda and salt. Set aside.
In large bowl, beat the butter until fluffy. Add the sugar and brown sugar. Beat until creamy.
Add the eggs, one at a time, beating well after each addition. Add vanilla.
Gradually add flour mixture. Mix in well, scraping the sides of the bowl.
Stir in semi-sweet chocolate morsels.
Drop by level tablespoons onto non greased baking cookie sheets.
Bake for 8-10 minutes until the tops of the cookies are lightly brown.