Chocolate Glazed Peanut Butter Cookies are classic peanut butter cookies and a whole lot more! Chocolate and peanut butter always seem to go well together and this recipe is no exception!
This recipe calls for adding a simple chocolate cookie glaze made from cocoa and then sprinkling on either chopped peanuts or flaky salt. You could actually sprinkle the cookies with anything you wanted including colored sugars or nonpareils to make the cookies to look a little more festive for the holidays.
Chocolate Glazed Peanut Butter cookies are great for anytime of the year, but they would be a perfect addition to your holiday cookie platter!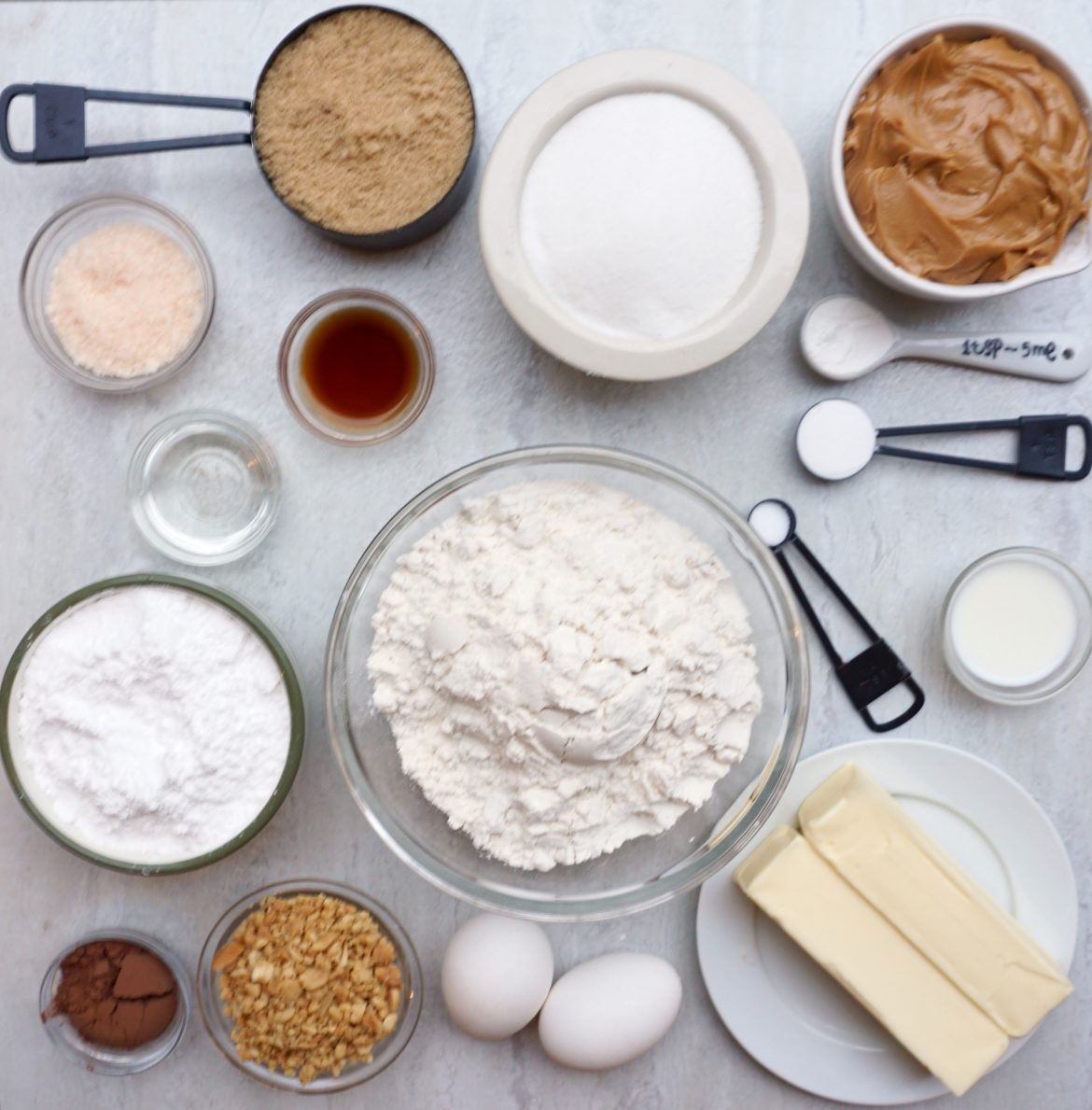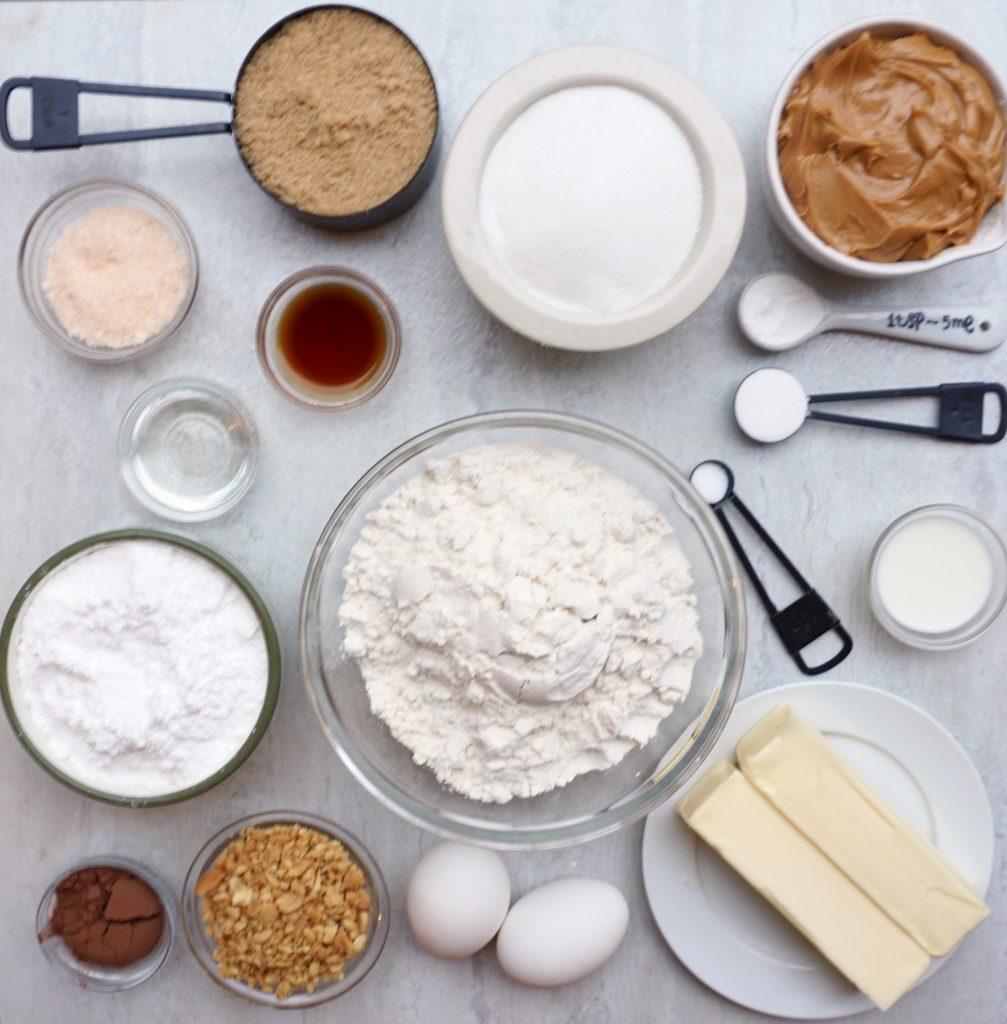 Chocolate Glazed Peanut Butter Cookies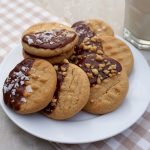 Print This
Ingredients
COOKIES:
1 cup butter, at room temperature
1 cup peanut butter
1 cup granulated sugar
1 cup light brown sugar, packed
2 large eggs
1 teaspoon vanilla extract
2 ½ cups flour
1 teaspoon baking soda
1 teaspoon baking powder
¼ teaspoon salt
CHOCOLATE GLAZE:
2 cups powdered sugar
1 tablespoon cocoa powder
2 tablespoons light corn syrup (clear)
2 tablespoons milk
GARNISH:
1 cup roasted peanuts, chopped
Flaky salt
Instructions
COOKIES:
Preheat oven to 350 degrees
Add the butter to a large bowl and beat with an electric mixer until it is fluffy. Add in the peanut butter and mix in well. Add the brown sugar and granulated sugar and mix in thoroughly.
Add the eggs, one at a time, beating well after each addition. Add the vanilla extract.
Add the flour, baking soda, baking powder, and salt. Mix until it is completely combined.
Form the dough into 1 inch balls and place on an ungreased cookie sheet 2 inches apart.
Press a fork into the top of each cookie to create lines. Turn the fork and press into the cookie again, creating a criss cross pattern.
Bake for 8-10 minutes until lightly browned, turning the baking sheet half way through.
Remove to a wire rack to cool.
GLAZE:
In a medium bowl, combine the powdered sugar, cocoa, corn syrup and milk. You want the glaze to be slightly thick but easy to spread. If needed, add more milk, one teaspoon at a time until you have the right consistency.
Spread the glaze over the top of one half or the cookie. Sprinkle with chopped peanuts or flaky salt. Place the cookies back onto a wire rack until the glaze hardens. This will take 1-2 hours and longer on a humid day.