Pumpkin Panna Cotta is the perfect way to bring in October and celebrate National Pumpkin Spice Day. It is creamy, full of pumpkin and it has all of the pumpkin spices. Need I say more?
Panna Cotta is an Italian dessert made with sweetened cream that is thickened with gelatin. It can be served in a cup or bowl or it can be turned over and released from the cup and served on a plate.
Pumpkin Panna Cotta is an easy to make dessert that must be made in advance. It requires setting in the refrigerator for several hours before serving. This would make a light alternative to pumpkin pie at Thanksgiving.
If you like creamy pumpkin desserts check out Pumpkin Gingerbread Trifle.,Pumpkin Creme Brûlée, and Pumpkin Martini.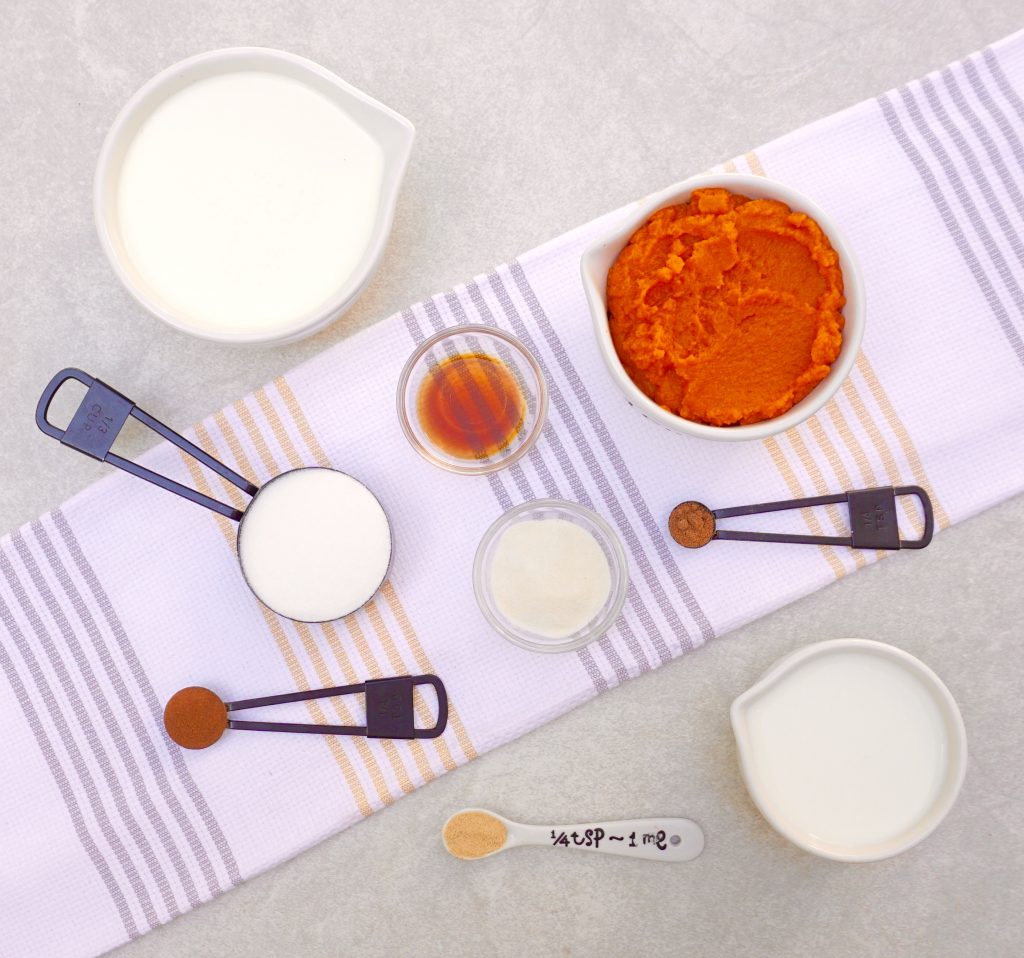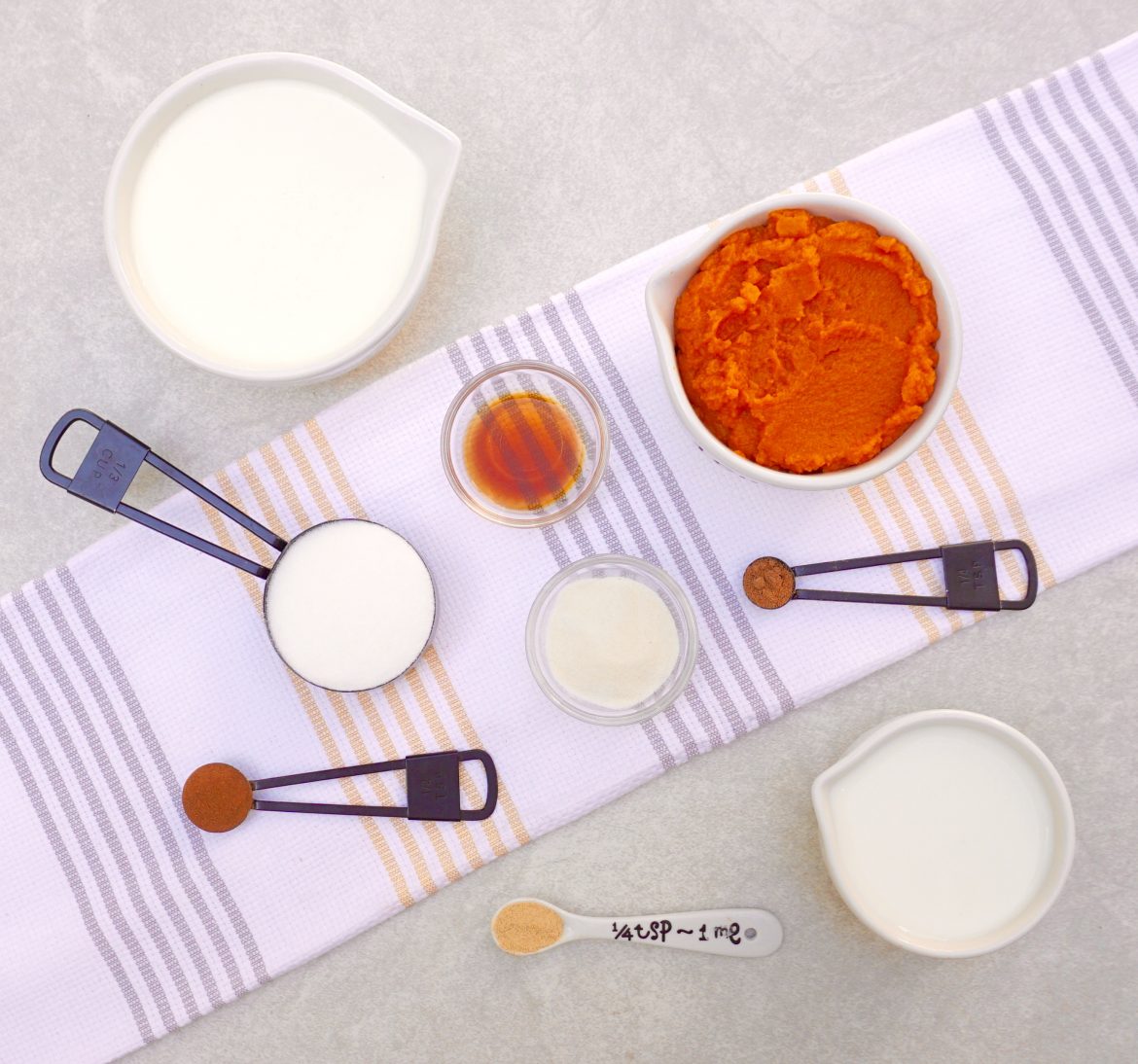 Pumpkin Panna Cotta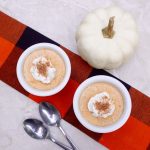 Print This
Ingredients
1 ½ teaspoons gelatin

1 ½ tablespoons cold water

½ cup cold milk

1 ½ cups heavy cream

1 cup pumpkin puree

1/3 cup sugar

½ teaspoon ground cinnamon

¼ teaspoon ground ginger

¼ teaspoon nutmeg

1 teaspoon vanilla extract
Instructions
In a small bowl, combine the gelatin with the cold water. Mix them together well and let it sit for 5 minutes. You should end up with a jelly type glob that is almost solid. If this does not happen, you need to check your gelatin and make sure the date is valid. The gelatin is the key to creating this recipe.
In a medium saucepan, bring the milk and cream to a simmer over medium heat. Add the gelatin to the pan and whisk it until it dissolves. Remove the pan from the heat.
In a small sauce pan, combine the pumpkin, sugar, cinnamon, ginger and nutmeg over medium low heat. Stir until the sugar melts. Remove from the heat and add in the vanilla extract.
Whisk the pumpkin mixture into the milk and cream. Combine well.
Spray 6 custard cups or small bowls with nonstick cooking spray. Add ¾ cup of the mixture to each custard cup.
Chill at least 4 hours before serving.
Notes
I use Knox Original Gelatine. It comes in a box with 4 packets.