Blood Orange  Panna Cotta is an Italian dessert that is made with sweetened, orange flavored cream that has been thickened with gelatin. It is similar to custard, but does not contain any eggs. It is light, creamy and delicious.
Panna Cotta only takes a few minutes to make.  It does take several hours for it to set though.  This is one of those recipes that you need to read all the way to the end before you make it because the chilling time is necessary for the right consistency.
The key ingredient in this recipe is gelatin. Make sure that your gelatin is not expired and if you have had it for a while, make sure that it has been stored in a cool, dry place. Humidity will affect the gelatin and it will not solidify.
If you cannot find blood oranges you can use Cara Cara oranges or navel oranges. Blood orange has a beautiful pink color but as it is cooked or baked the color will fade.
If you like this recipe, check out Stawberry Panna Cotta and Pumpkin Panna Cotta and Lemon Panna Cotta.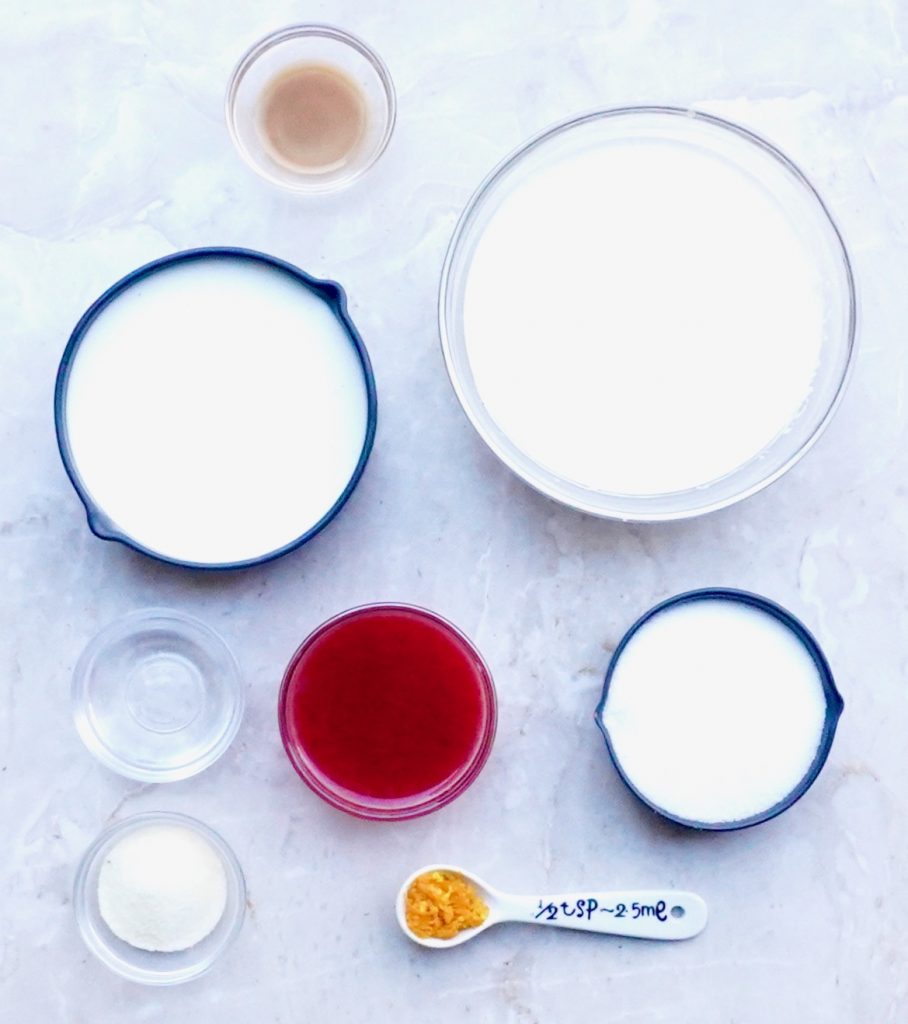 Blood Orange Panna Cotta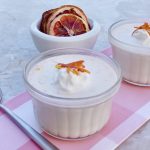 Print This
Ingredients
2 teaspoons powdered gelatin

1 and ½ tablespoons cold water

⅓ cup granulated sugar

1 cup cold milk

1 and ½ cups heavy cream

⅓ cup blood orange juice (any orange can be used)

1 teaspoon blood orange zest

1 teaspoon vanilla extract
Instructions
Place the water into a small bowl. Sprinkle the gelatin into the water and combine well. Let the mixture sit for a few minutes until the gelatin becomes slightly solid.
Combine the sugar, milk, heavy cream, orange juice and orange zest in a large saucepan. Bring the mixture to a simmer over medium heat, whisking until the sugar dissolves.
Add the gelatin mixture and whisk until it is totally dissolved. Remove the pan from the heat and stir in the vanilla.
Divide evenly between six four ounce ramekins or small bowls. Each ramekin will take about a ½ cup of the mixture.
Refrigerate for at least 4 hours uncovered until it is set.
If you are not serving it at once, cover the ramekins with plastic wrap. Can be made up to 2 days in advance.