Lemon Panna Cotta is an Italian dessert that is made with sweetened, lemon flavored cream that has been thickened with gelatin. It is similar to custard, but does not contain any eggs. It is light, creamy and delicious. You can make the Kiwi Sauce as a topping if you want or simply finish it off with a dollop of whipped cream.
You may be surprised how easy it is to make. It comes together in just a few minutes, but does require setting time. This is one of those recipes that you need to read all the way to the end before you make it because the chilling time is necessary for the right consistency.
The key to success with making this Lemon Panna Cotta is the gelatin. Make sure that your gelatin is not expired and if you have had it for a while, make sure that it has been stored in a cool, dry place. Humidity will affect the gelatin and it will not solidify.
If you like this recipe, check out Stawberry Panna Cotta and Pumpkin Panna Cotta.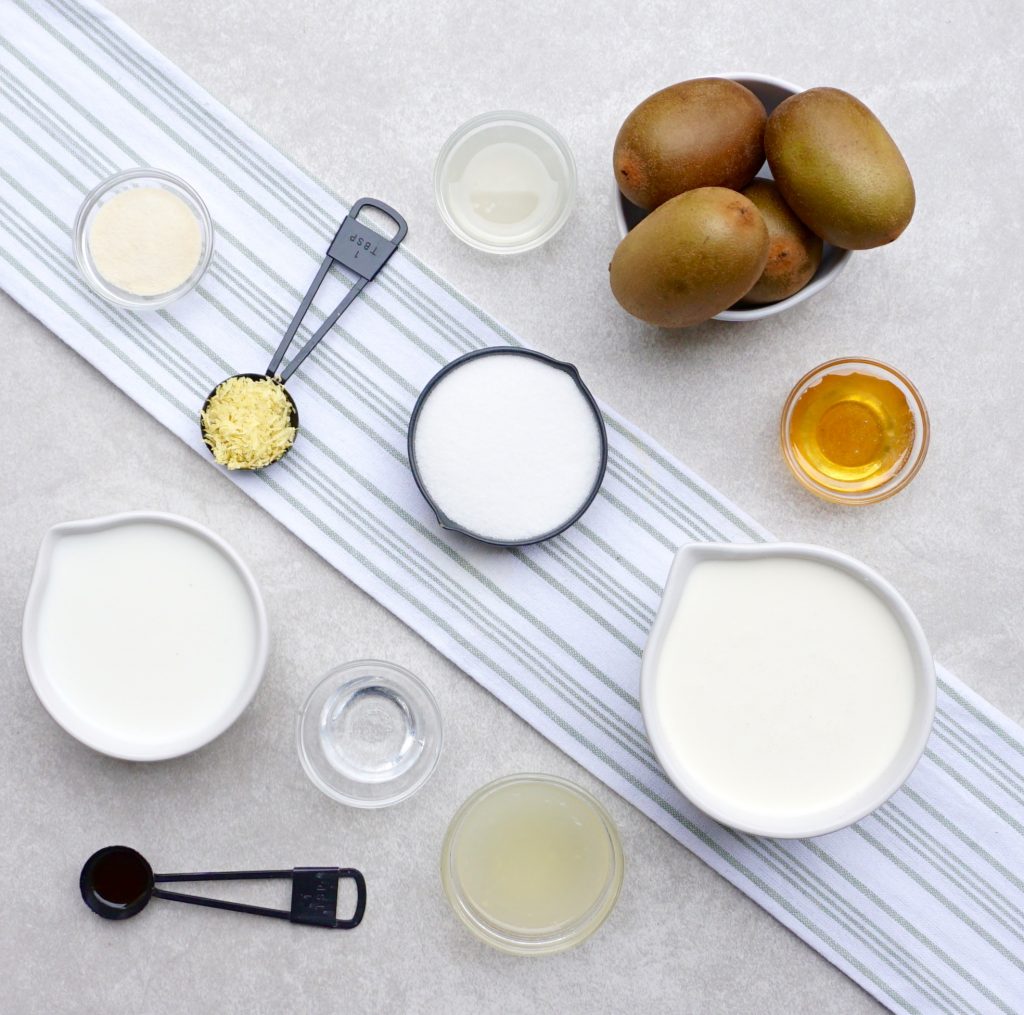 Lemon Panna Cotta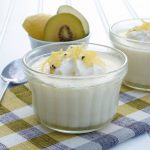 Print This
Ingredients
PANNA COTTA:

2 teaspoons powdered gelatin

1 and 1/2 tablespoons cold water

1/3 cup granulated sugar

1 cup cold milk

1 and 1/2 cups heavy cream

1/3 cup lemon juice

1 teaspoon lemon zest

1 teaspoon vanilla extract

KIWI SAUCE:

4 ripe kiwis, peeled and chopped

2 tablespoons honey

1 tablespoon lemon juice
Instructions
PANNA COTTA:
Place the water into a small bowl. Sprinkle the gelatin and combine well. Let them sit for a few minutes until the gelatin becomes slightly solid.
Combine the sugar, milk, heavy cream, lemon juice and lemon zest in a large saucepan. Bring to a simmer over medium heat, whisking until sugar dissolves.
Add the gelatin mixture and stir until it dissolves. Remove from the heat and stir in the vanilla. 
Divide evenly between six four ounce ramekins or small bowls. Refrigerate for at least 4 hours uncovered until it is set. 
If you are not serving it at once, cover the ramekins with plastic wrap. Can be made up to 2 days in advance.
KIWI SAUCE:
In a medium bowl, combine the kiwi, honey and lemon juice. Spoon a little onto the top of each panna cotta or serve it on the side.
Notes
If you would like to serve this inverted upside down on a plate follow these steps. Very lightly oil the ramekins before pouring in your Panna Cotta. When you are ready to serve. Fill a large bowl full of hot water. Dip the bottom only of the ramekin into the water and hold it there for 30 seconds. Run a knife around between the Panna Cotta and the ramekin. Invert the ramekin onto a plate and lift it off.