While heading home on the train from New York City last Sunday I was receiving multiple texts with photos and questions from my younger daughter, Kaitlin. She was making my quiche recipe for brunch for the first time. What she was really making was my Mom's quiche recipe and that thought brought a smile to my face. She may no longer be here with us but her food will always be a part of our lives.
The recipes that were handed down to me from my mother and my grandmothers are my most cherished possessions. A couple of years ago my oldest daughter, Megan, and I created a cookbook for our family where we compiled all of the recipes of our lives, complete with photos. Having this book meant I no longer needed to fear losing an old recipe written on an index card and more importantly, that the recipes of the women who raised me will be passed along to the generations that follow.
I am posting this easy recipe for Blueberry Lemon Olive Oil Cake because it would be a nice thing to make for Mother's Day on Sunday. It is a one bowl, easy cake that is moist, delicious and pretty. You do not have to be a master baker to bake this!
Happy Mother's day to all of the amazing Mom's in the world who nurture and feed their children and create food memories that will stay with them forever.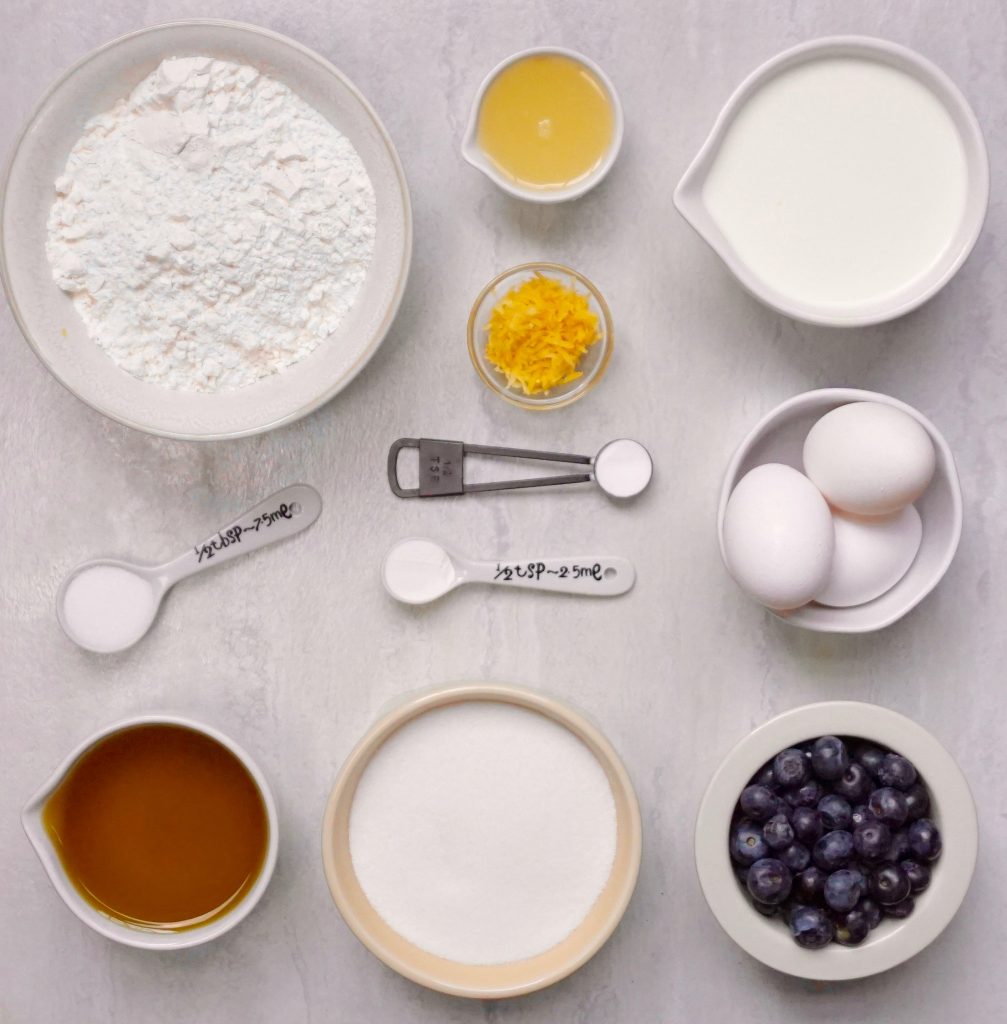 Blueberry lemon Olive Oil Cake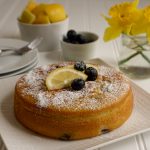 Print This
Ingredients
1 cup fresh blueberries

1 cup olive oil

1 ¼ cups whole milk

3 large eggs

1 tablespoon lemon zest

½ cup freshly squeezed lemon juice, 1 ½ to 2 lemons

1 ¾ cups granulated sugar

1 ½ teaspoons salt

½ teaspoon baking powder

½ teaspoon baking soda

2 cups all purpose flour

Optional confectionary sugar, lemon slices and blueberries for garnish.
Instructions
Preheat your oven to 350 degrees.
Grease and flour your pans. I used three 6 inch pans for this recipe. It can also be baked in one 10 inch pan. If you are using the smaller pans and need to bake the cakes in batches, refrigerate the batter until you can bake all three cakes.
In a large bowl, whisk together the eggs, olive oil, milk and lemon juice. Add the flour, sugar, baking powder, baking soda, and salt. Using a spatula stir until the batter is completely combined and smooth.
Stir in the blueberries and lemon zest.
Pour the batter into the  prepared pan(s).
Baking time for the 6 inch pans is 35- 40 minutes and 50 minutes for the 10 inch pan. Make sure that the top of the cake is firm and golden brown.
Cool the cake in the pan for 15 minutes. Invert onto a wire rack and let the cake cool completely.
Optional: Lightly sift confectionary sugar over the top of the cake. Add lemon slices and blueberries.