Cheesy Gnocchi Casserole is a comforting dish that combines soft, pillowy gnocchi with a creamy, cheesy sauce. Topped with additional cheese and baked to perfection, it's a guaranteed crowd-pleaser. This easy to make baked casserole recipe is comfort food at its best. It makes a delicious vegetarian meal or a hearty side dish perfect for this time of year on a cold night.
It is a very simple process to make Cheesy Gnocchi Casserole. The gnocchi is slightly cooked and drained and an easy white sauce is made to become the base for the cheddar, mozzarella and parmesan cheese sauce. The process comes together fast, making it a great weeknight meal to get  on the dinner table quickly that the whole family would enjoy.
If you would like to try another baked gnocchi casserole recipe with marinara sauce check out Baked Ricotta Gnocchi. You might also like Vegetable Gnocchi, One Pot Asparagus Gnocchi, Tuscan Gnocchi, Turkey Gnocchi Soup and Gnocchi with Butternut Squash Bechamel Sauce. These easy recipes would all make a comforting meal.
SOME THINGS TO KNOW:FAQ'S
INGREDIENT TIPS:
Consider using homemade gnocchi for a fresher taste in your gnocchi dish. Store-bought gnocchi from the grocery store works well when you're short on time. Check out Homemade Gnocchi to make it yourself.
Avoid overcooking the gnocchi. They are ready once they float to the top of the boiling water.
Use high-quality cheeses for the best flavor and meltability. Pre-shredded cheeses contain anti-caking agents and might not melt as smoothly. Grate your own cheese for a fresher taste and better melting quality.
Cook the roux until it's golden to ensure the flour is cooked, but be careful not to burn it.
​SPECIAL EQUIPMENT NEEDED:
Large Saucepan or large skillet: For making the cheese sauce.
Whisk: Helps in mixing the roux and ensuring the cheese sauce is lump-free.
Large Pot: For boiling the gnocchi.
Colander: For draining the cooked gnocchi.
9×13-inch Baking Dish: This size is ideal for making a casserole, but you can use a similar-sized casserole dish. You could also bake it in a large ovenproof skillet.
Cheese Grater: If you are using block cheese.
SUBSTITUTIONS:
​You can use any pasta like penne, rigatoni, or farfalle if gnocchi is not available. Adjust cooking time according to the pasta package instructions.

 You can use margarine or olive oil as a butter substitute, though it might slightly affect the flavor.
​Gluten-free flour or cornstarch can be used as a thickening agent if you are looking for a gluten-free option to the all purpose flour.
​You can also use 2% milk or skim milk for a lighter option than the whole milk.
 Monterey Jack, Colby, or Gouda can be used as alternatives to the cheddar cheese.
Provolone or Fontina are good alternatives to Mozzarella cheese.
Parmesan Cheese can be substituted with Asiago or Romano cheese.
HOW TO STORE CHEESY GNOCCHI CASSEROLE:
You can store the leftover cheesy gnocchi bake in the refrigerator for up to 3-4 days. Allow the casserole to cool to room temperature. Cover the casserole dish with plastic wrap or aluminum foil, or transfer the leftovers to an airtight container.
Store the wrapped casserole in the freezer for up to 2-3 months. Allow the casserole to cool completely. Wrap the casserole dish or individual portions tightly with plastic wrap, ensuring there are no air pockets.Add a layer of aluminum foil for extra protection against freezer burn.
Thaw the casserole overnight in the refrigerator before reheating in the oven.
HOW TO REHEAT CHEESY GNOCCHI CASSEROLE:
To reheat your baked gnocchi recipe in the oven. Preheat the oven to 350°F (180°C). Remove the plastic wrap or aluminum foil from the casserole dish.Reheat the casserole, covered with a new foil, in the oven for about 20-25 minutes or until heated through.
If you're in a hurry, individual portions can be reheated in the microwave in a microwave safe dish with a microwave safe cover. Start with 1-2 minutes and add more time as needed, checking at 30-second intervals.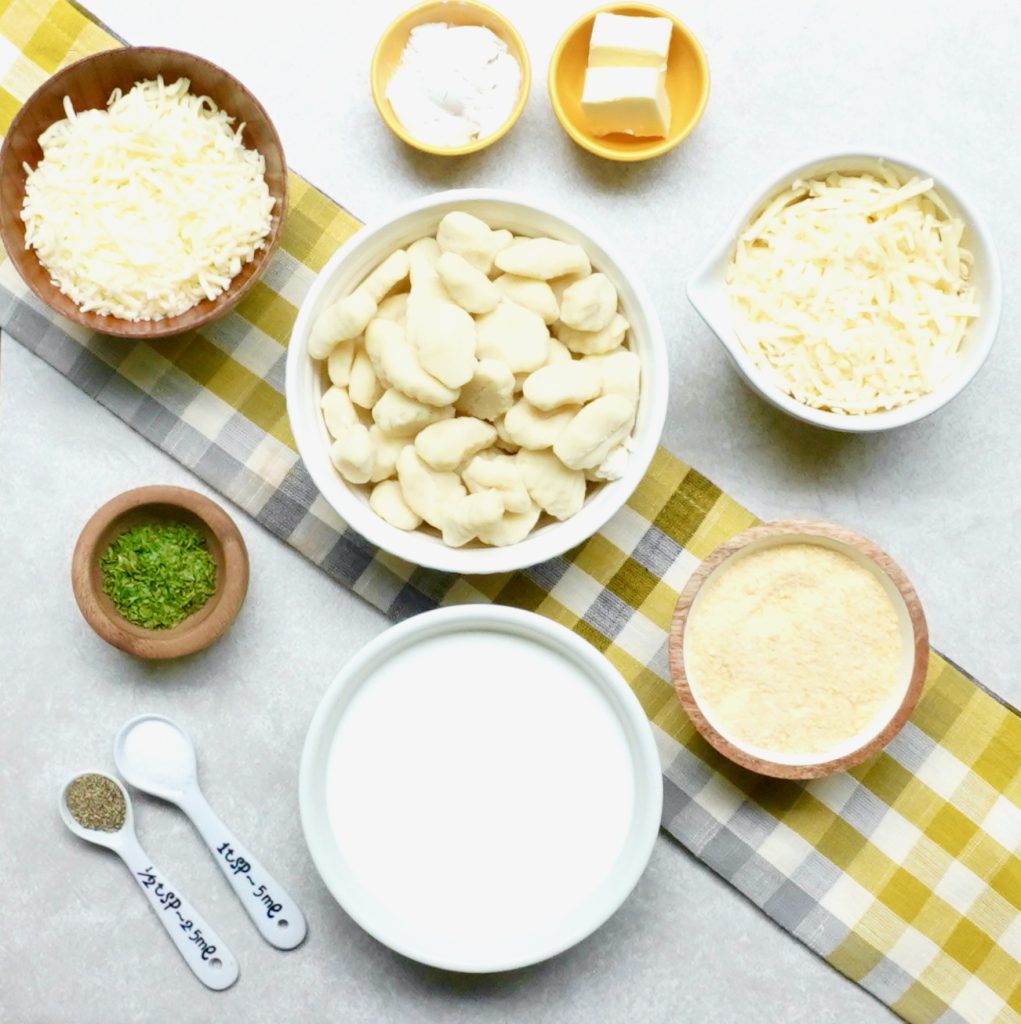 Cook and drain the gnocchi.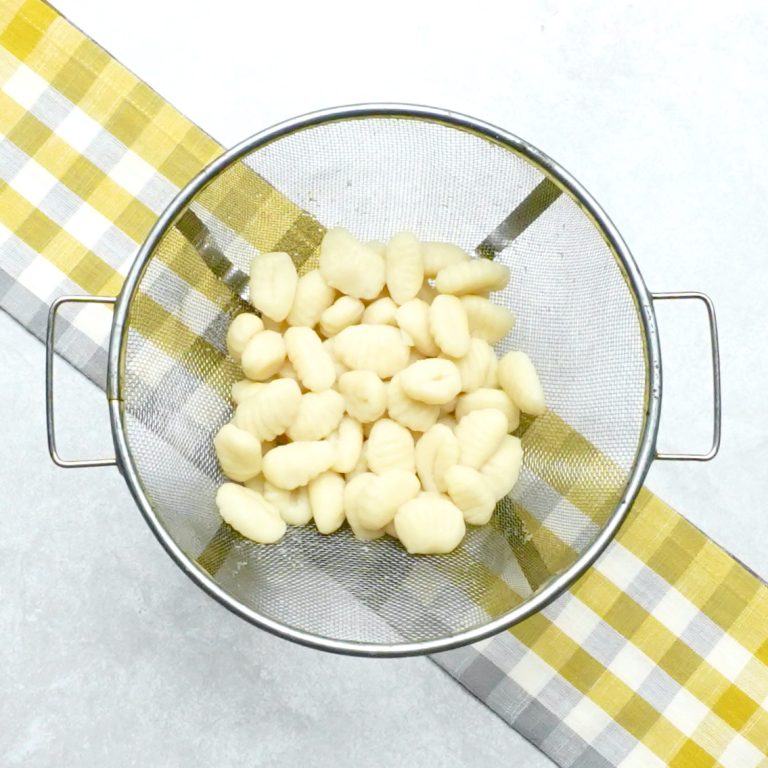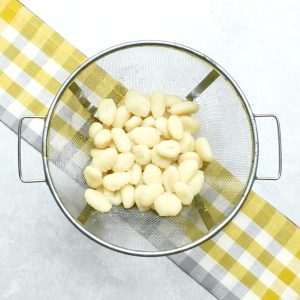 Melt the butter and whisk in the flour. Cook stirring for 1-2 minutes.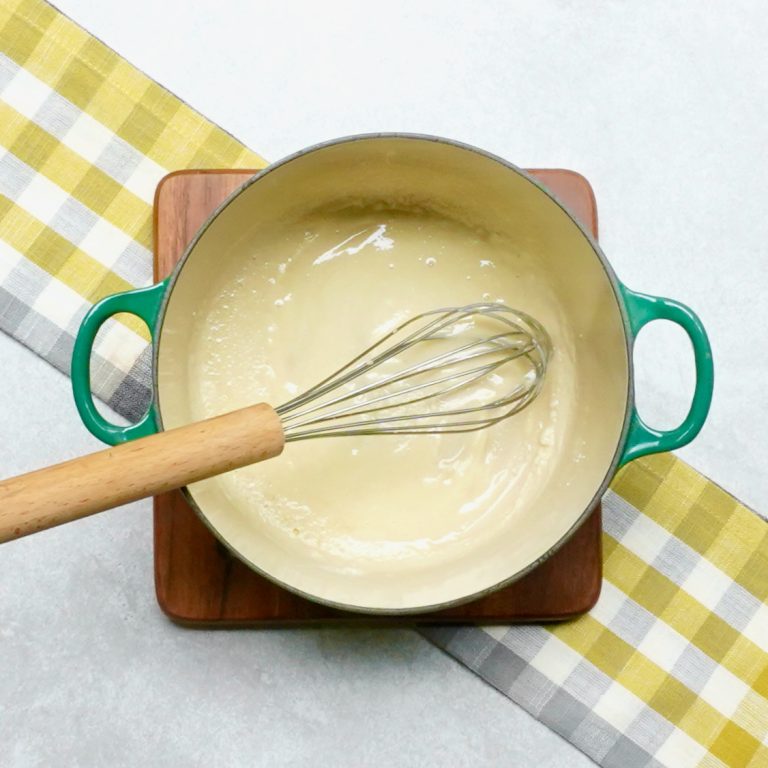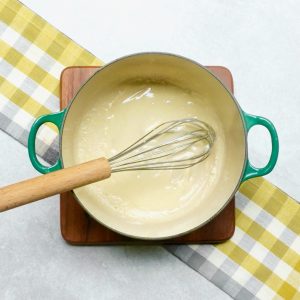 Slowly add the milk and whisk constantly until the sauce thickens.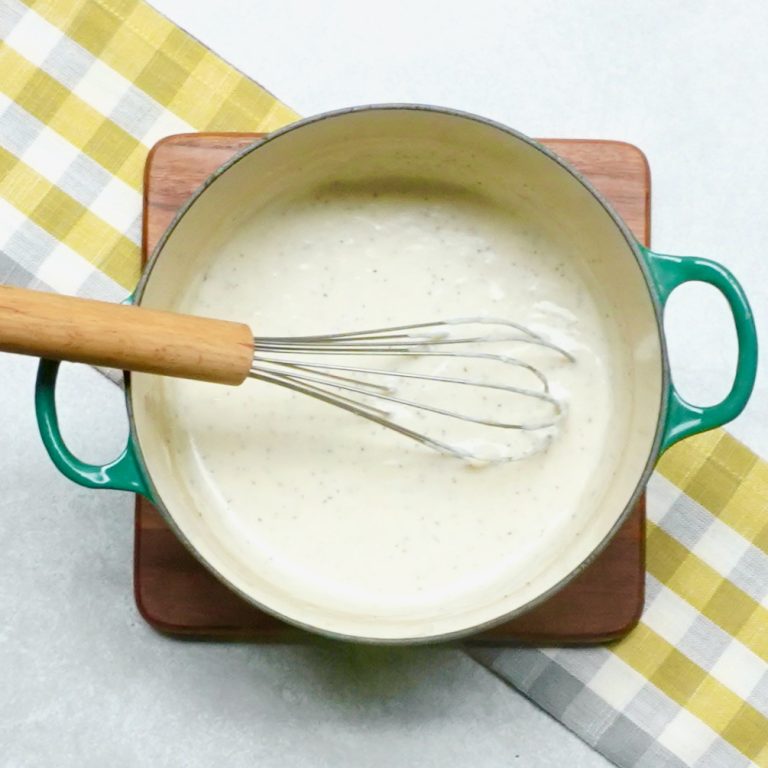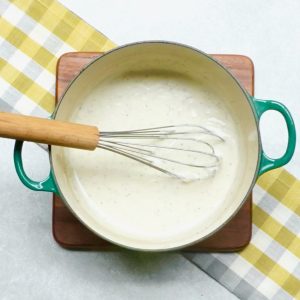 Remove from the heat and stir in the cheeses, salt and pepper and the parsley flakes.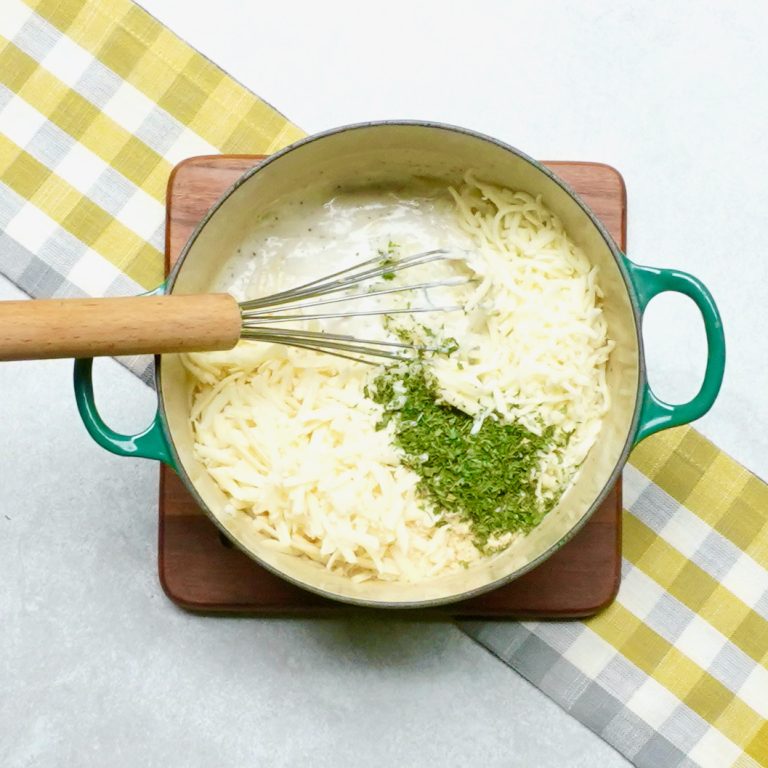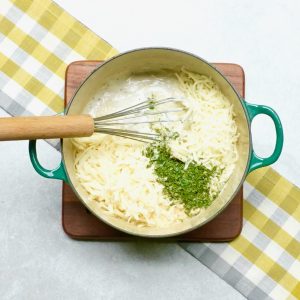 Add the gnocchi to the sauce and spoon into your casserole or baking dish.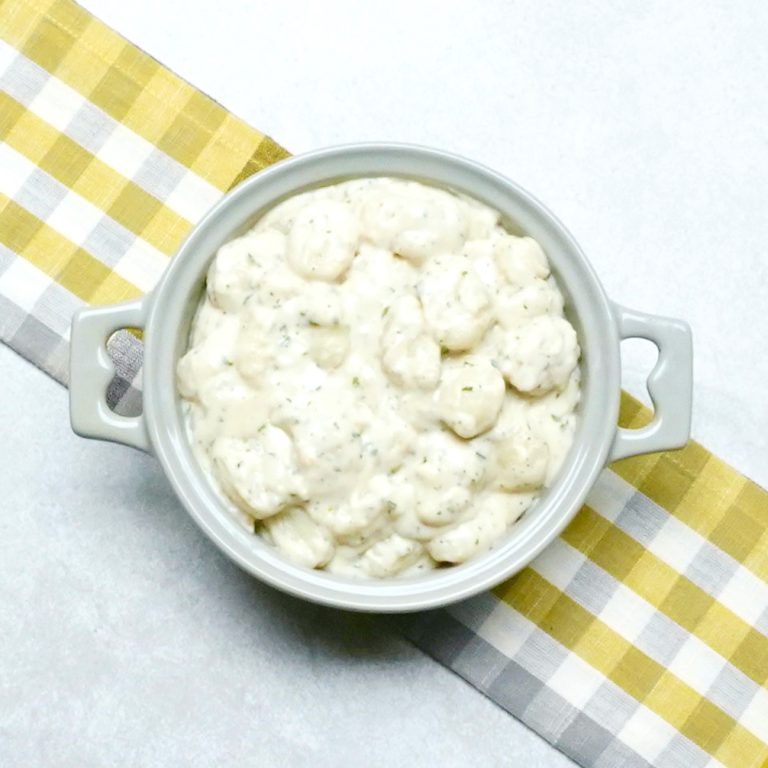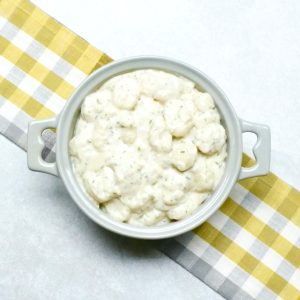 Cheesy Gnocchi Casserole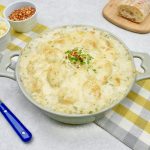 Print This
Ingredients
1 package (16 oz.) pre-made gnocchi or homemade gnocchI

SAUCE:

2 tablespoons unsalted butter

2 tablespoons all-purpose flour

2 cups whole milk

1 cup shredded white cheddar cheese

1 cup shredded fresh mozzarella cheese

½ cup grated Parmesan cheese

Salt and pepper to taste

TOPPING:

½ cup shredded white cheddar cheese

½ cup grated Parmesan cheese

Optional: chopped parsley for garnish
Instructions
Preheat your oven to 375°F
Bring a large pot of  salted water to a boil over medium-high heat.
Add the gnocchi to the pot. Cook the gnocchi just until they rise to the top of the water. Drain and set aside.
SAUCE:
In a large saucepan, melt  butter over medium heat.
Whisk in the flour and cook for 1-2 minutes, stirring constantly.
Gradually add the milk, whisking continuously to prevent lumps from forming.
Continue to cook, stirring frequently, until the sauce thickens.
Remove the sauce from the heat and stir in the cheddar, mozzarella, and Parmesan cheeses. Season with salt and pepper. Stir until all the cheese has melted and the sauce is smooth.
Add the cooked gnocchi to the cheese sauce and gently mix until the gnocchi is well-coated.
Pour the gnocchi and sauce mixture into a greased 9×13-inch baking dish or casserole dish.
Sprinkle the additional cheddar and Parmesan cheese on top.
Bake in the preheated oven for 20-25 minutes, or until the cheese is bubbly and slightly golden brown.
If desired, sprinkle chopped parsley or chopped fresh basil over the top for garnish before serving.
And there you have it—a cheesy gnocchi casserole that's perfect for a cozy dinner!
Enjoy your meal!