This apple pie needs a double pie crust. It can be a home made pie crust or it can be a pre-made pie crust. It will taste the same whether there are little fall leaves all over the top or not!
I had been obsessed with these leaves when I saw them somewhere online and bought them before Memorial Day in anticipation of the day I would bake my apple pie with them. It requires a bit more effort to cut these out but it really does look pretty!
If you want to try these, they are called fall leaf pie cutters and there are several sources online to purchase them.
To be honest, as much as I bake, I have never been a fan of making my own pie crust, as I have had several failures. I made another attempt with this fool proof   pie recipe and it worked out just fine. I guess why they call it fool proof.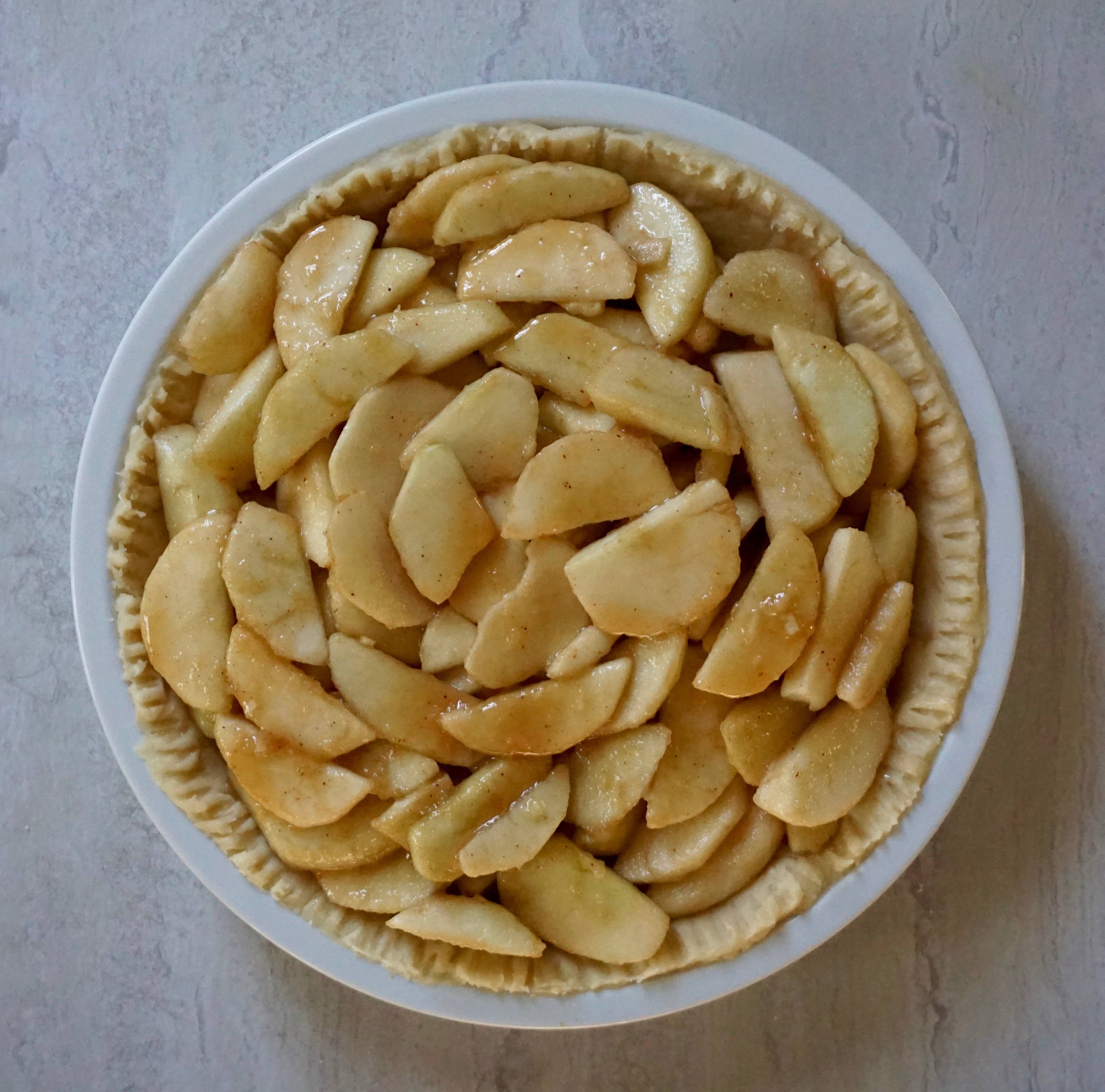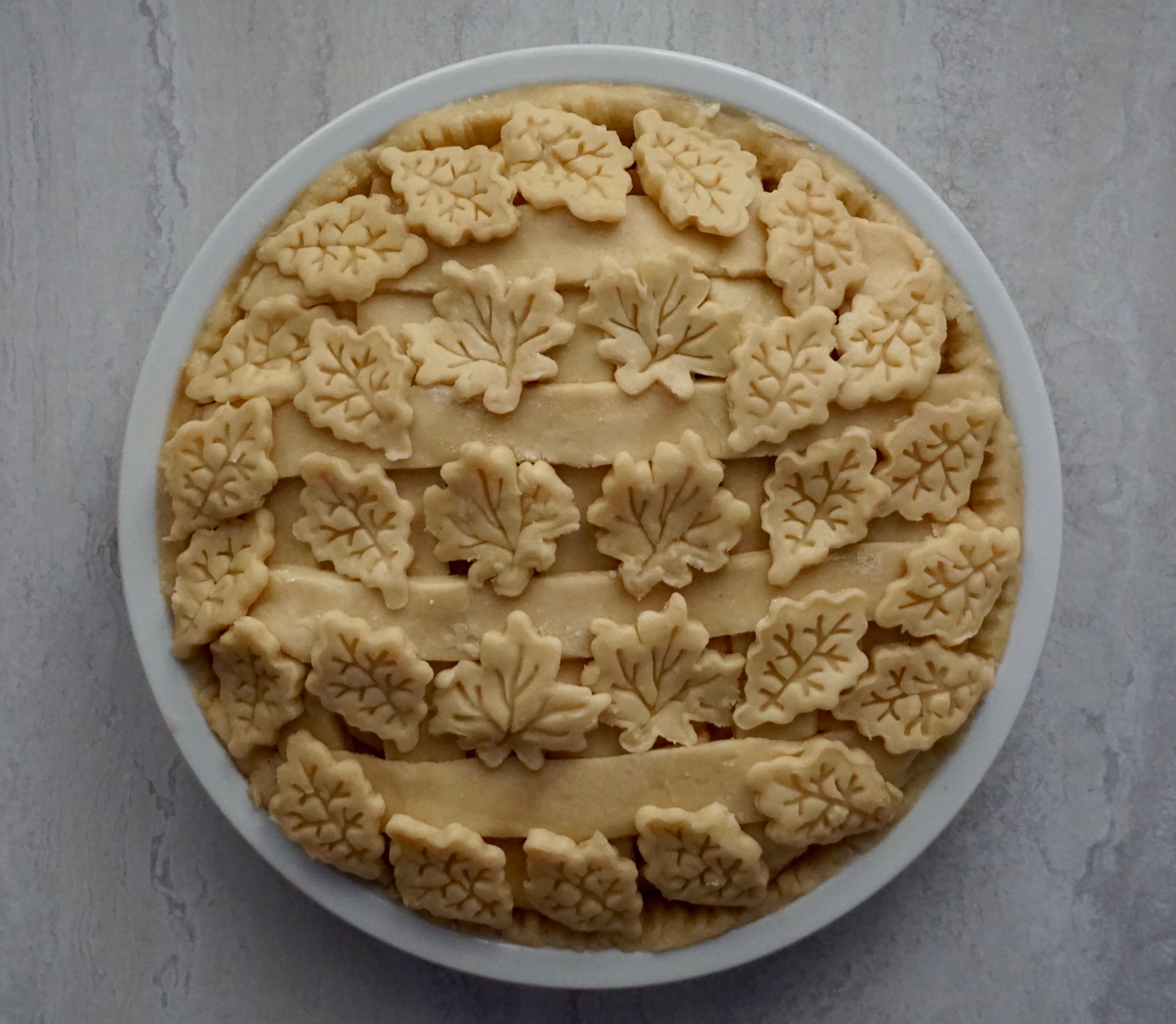 Apple Pie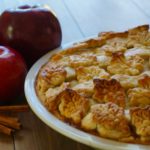 Print This
Ingredients
8 medium Macintosh apples
2 tablespoons lemon juice
1/2 cup white sugar
4 tablespoons brown sugar
2 tablespoons all purpose flour
1 teaspoon cinnamon
1/2 teaspoon nutmeg
double pie crust
Instructions
Preheat oven to 375 degrees.
Position oven rack to the middle of the oven. This will help to keep the pie from browning as fast.
Peel, core and slice apples 1/2 inch thick. Place the lemon juice in a large bowl and add the apple slices, as you slice them to the bowl. Stir after each addition to prevent the apples from browning.
Add the sugar, brown sugar, flour, cinnamon and nutmeg to the apples. Mix well.
Line a 9 inch pie place with one of the crusts. Add the apples and spread evenly over the pie crust.
If you are not making the lattice and leaf top, lay the second crust over the top of the pie. Crimp the top and bottom crusts with your fingers to secure. Make several slits in the crust to release steam.
For the top as pictured, roll out your pie crust on a well floured board so the dough does not stick. Cut eight 3/4 inch strips of dough 12 inches long. Evenly space four strips vertically and four strips horizontally. Trim off any excess that hangs over the end of the pie plate. Take all the  remaining dough, including the leftover scraps from the strips and roll the dough out again on a well floured board. Cut leaves as desired and decorate the top of the pie. Bake for 45 minutes until bubbly and slightly browned.
Notes
Carefully watch the pie while it is baking as you do not want it to brown too much or brown unevenly. Turn the pie every 10 minutes to ensure it is baking evenly. If you find the pie is browning too fast you can lightly lay a piece of foil over the pie to slow this process.