As the weather begins to cool down, there is nothing better than a bowl of hot soup to warm you up from the inside out. There is no need to settle for the same old canned varieties when you can make a homemade Fire Roasted Tomato Vegetable Soup at home.
Fire Roasted Tomato Vegetable Soup has a slightly smoky rich tomato flavor from the tomatoes and chili powder. Some of the soup is removed and pureed which gives the soup some extra thickness.
This recipe is not just hearty and comforting, it's also a nutritional powerhouse filled with veggies like corn, zucchini, and yellow squash. The Cannellini beans provide both fiber and protein. You can make this ahead of time as it will taste even better the next day.
 This flavor-packed fire roasted tomato vegetable soup recipe is sure to become a household favorite! Serve it with a grilled cheese sandwich for an extra hearty comforting meal.
If you would like to try some other easy recipes for vegetable soup check out Chickpea Vegetable Soup, Mediterranean Vegetable Soup, and Vegetable Quinoa Soup. If you are a fan of tomato soup check out Tomato Ramen Soup, Roasted Tomato Soup and Tomato Rice Soup.
If you would like to try some other vegan soup recipes check out 10 Simple Vegan Soups.
SOME THINGS TO KNOW:FAQ'S
INGREDIENT TIPS:
SPECIAL EQUIPMENT NEEDED:
Large Pot, stock pot, soup pot or large dutch oven
Immersion blender, standard blender or food processor
SUBSTITUTIONS:
You can use canola oil or avocado oil as a substitute for olive oil.
 Red or white onions can be used in place of yellow onion.
If fresh corn kernels are not available, frozen corn kernels work well too.
Zucchini and Yellow Squash can be replaced with green bell peppers, red bell pepper, or eggplant.You could also use green beans, or sweet potatoes. Use the vegetables that you have on hand!
Fire Roasted Tomatoes can be replaced with regular canned tomatoes, but you will miss out on the smoky flavor.
 You can use crushed tomatoes as a substitute for tomato sauce.
 Chicken broth or chicken stock can be used in place of the vegetable broth for a non-vegetarian version.
Chickpeas, Great Northern beans or navy beans make a good alternative to the Cannellini beans.You could also use black beans.
Substitute the chili powder with paprika or cayenne pepper for varying spice levels.
The dried Oregano can be substituted with dried basil or Italian seasoning. You could also use your favorite dried herbs or fresh herbs that you have on hand.
If fresh garlic cloves are not available, substitute a teaspoon of garlic powder.
HOW TO STORE FIRE ROASTED TOMATO VEGETABLE SOUP:
After cooking, let the soup cool down to room temperature. Transfer it to an airtight container and store it in the refrigerator. It should last for up to 4-5 days.
The soup can also be stored in the freezer for up to 2-3 months.Before freezing, allow the soup to cool down completely.Use freezer-safe containers or heavy-duty freezer bags to store the soup. Make sure to leave some space at the top of the container as the soup will expand when frozen.
Defrost the soup overnight in the refrigerator.
HOW TO REHEAT FIRE ROASTED TOMATO VEGETABLE SOUP:
You can reheat the soup on the stove top in a saucepan over medium heat until it reaches your desired temperature. Stir occasionally to ensure even heating.
You can also use a microwave oven  to reheat the soup. Use a microwave-safe container and heat in 1-2 minute intervals, stirring in between, until the soup reaches your desired temperature.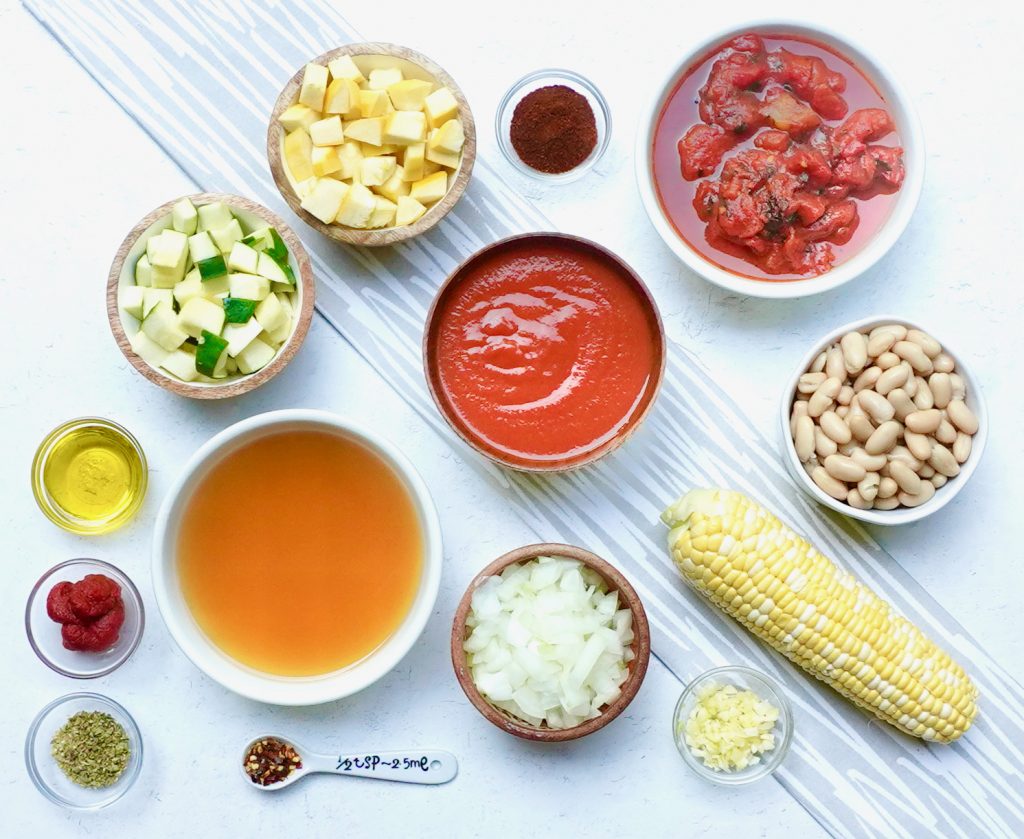 Heat the olive oil and cook the onions and the garlic.Cook for 1-2 minutes.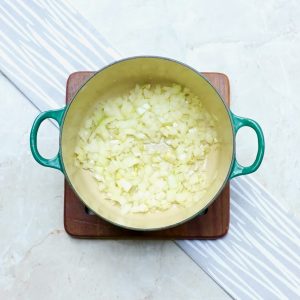 Add the corn, zucchini and yellow squash to the pot. Cook for 5 minutes.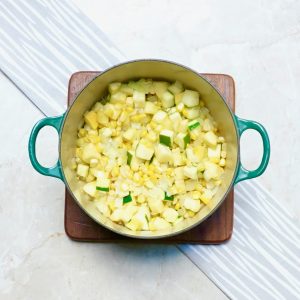 Add the tomatoes, tomato sauce, tomato paste, vegetable broth and seasonings. Simmer 15-20 minutes.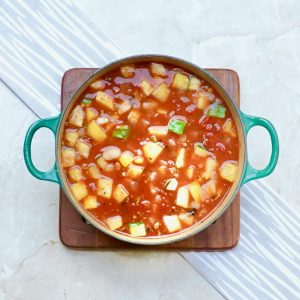 Remove 4 cups of the soup to a blender and puree. Return it to the pot.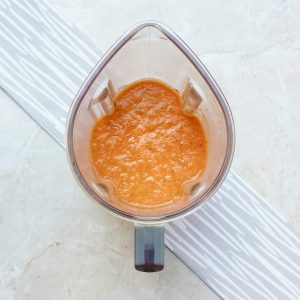 Fire Roasted Tomato Vegetable Soup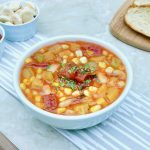 Print This
Ingredients
1 tablespoon olive oil

1 cup yellow onion, chopped (1 large onion)

2 cloves garlic, minced

2 cups fresh corn kernels ( 2 ear of corn)

2 cups zucchini, cubed (1 small zucchini)

2 cups yellow squash, cubed (1 small squash)

2 (14.5 ounce) cans fire roasted tomatoes

1 (8 ounce) can tomato sauce

2 tablespoons tomato paste

4 cups vegetable broth

2 teaspoons chili powder

1 teaspoon dried oregano

½ teaspoon crushed red pepper flakes

1 (15.5 ounce) can Cannelini beans

salt & black pepper to taste
Instructions
Heat the olive oil in a large pot over medium-low heat. Add the chopped onion and garlic and cook for 1-2 minutes, stirring occasionally until they turn translucent. Do not let them brown.
Stir in the corn, zucchini, and yellow squash, cooking for about 5 minutes, stirring occasionally.
Add the fire roasted tomatoes, tomato sauce, and tomato paste to the pot. Stir them into the vegetables.
Pour in the vegetable broth, and stir in the chili powder, oregano, and red pepper flakes.
Drain and rinse the Cannelini beans, then add them to the pot.
Bring the mixture to a boil over medium-high heat then lower the heat and let the soup simmer on low heat for  15-20 minutes.
Add salt and pepper to taste.
Remove 4 cups of the soup from the pot. Let it cool slightly.
Place the soup into a blender or a large bowl if you will be using an immersion blender. You can also use a food processor. Puree the soup and return it to the pot with the rest of the soup. Stir to combine it well.
Ladle the soup into bowls and enjoy! Sprinkle the top of the soup with fresh parsley and parmesan cheese.