Mediterranean Pasta Salad is one of those versatile salads that you can do many things with. It is hearty enough on its own to be a complete vegetarian meal, yet it would also make a perfect side dish for summer cookouts. Lemon Yogurt Chicken Kabobs would be a great pairing for a healthy summer dinner. If you are looking for ideas for your summer cookouts, check out 30 Simple Summer Cookout Side Dishes.
This salad can be made at any time of the year but it will be at it's best when your local tomatoes and cucumbers are available. With an oil based dressing, it makes it a good choice for summer picnics and cookouts as it can stay out at room temperature longer than a dressing made with mayonnaise.
If you like a healthier version of a pasta salad check out Greek Orzo Salad . You might also like Broccoli Salad.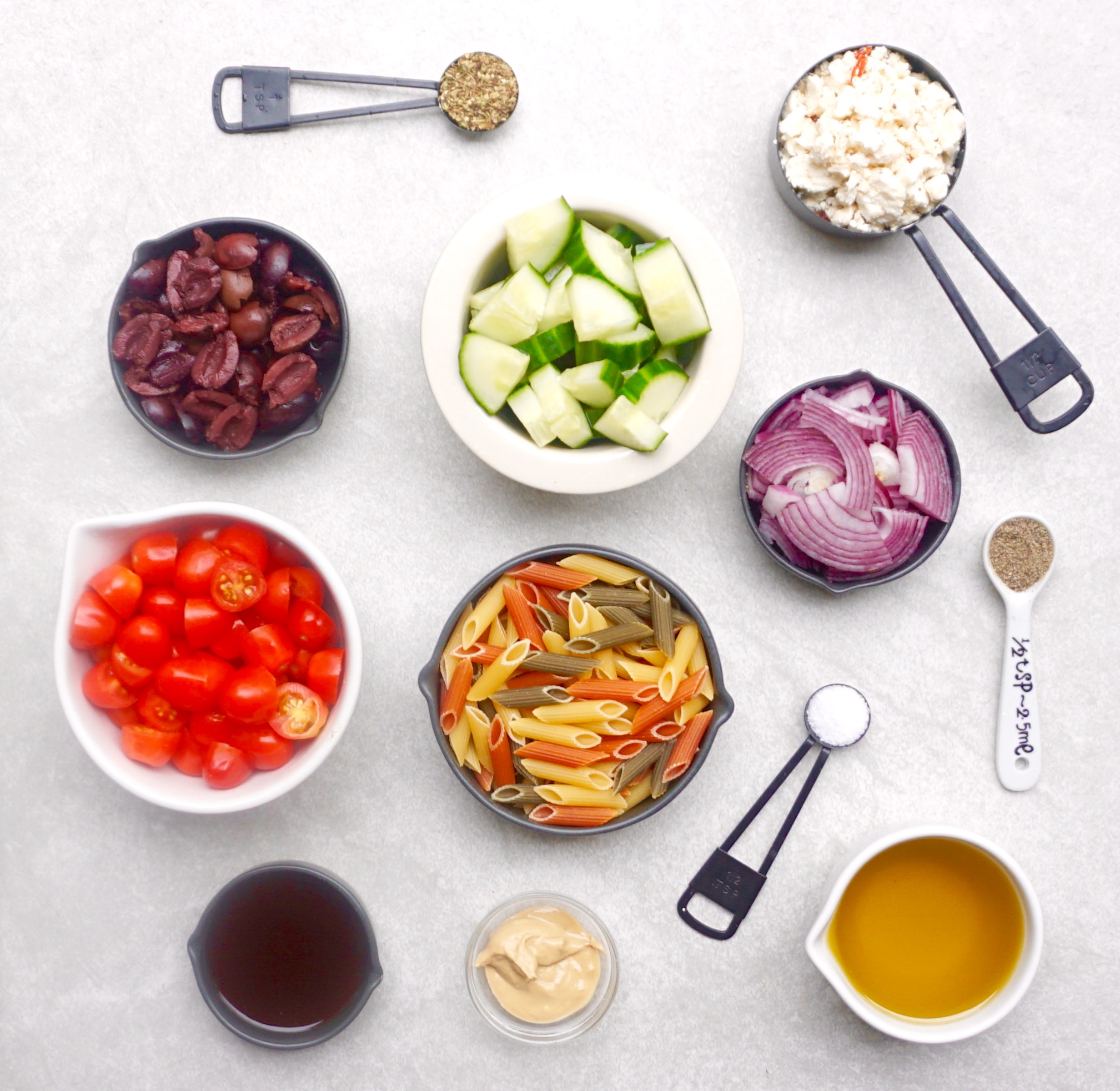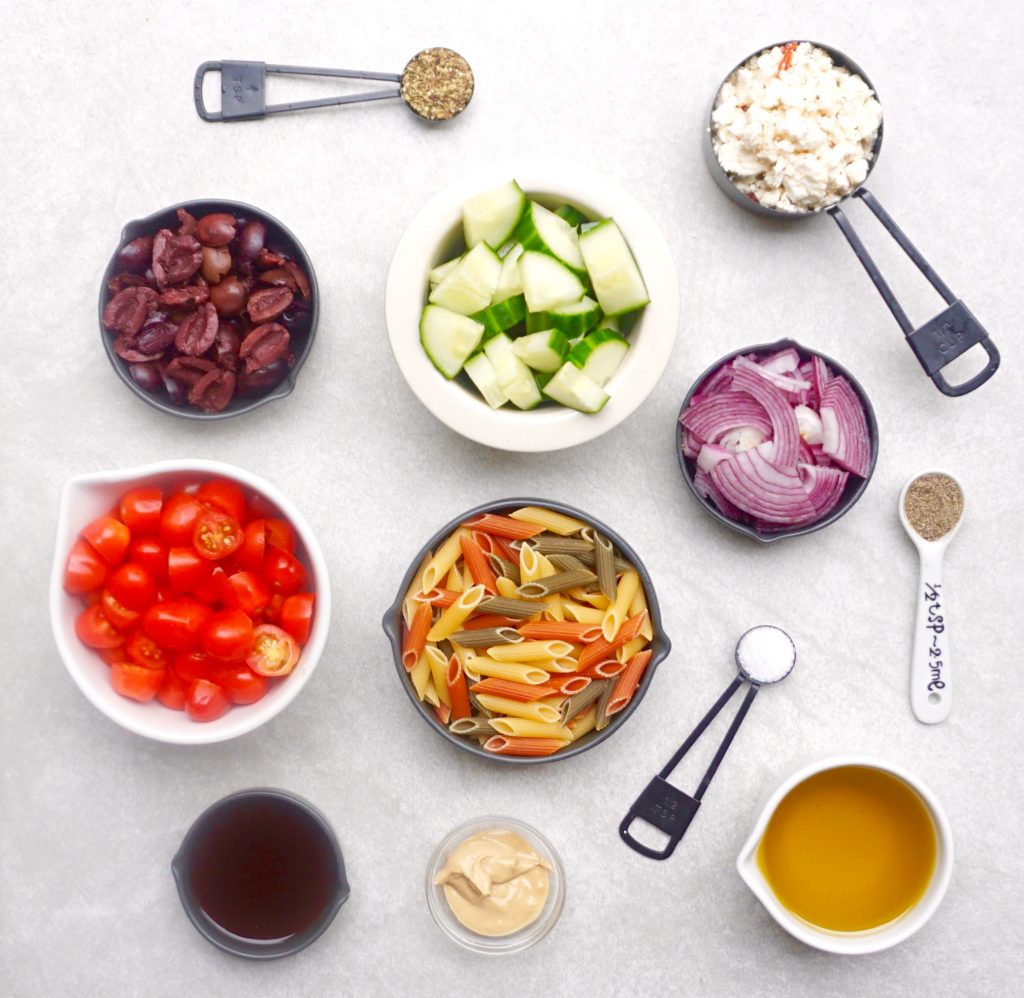 Mediterranean Pasta Salad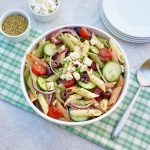 Print This
Ingredients
SALAD:

8 ounces tri color penne pasta

½ English cucumber, sliced

1 ½ cups grape tomatoes ,cut in half

½ cup Kalamata olives, sliced in half

½ cup feta cheese, crumbled

1/3 cup red onion, sliced

DRESSING:

½ cup olive oil

¼ cup red wine vinegar

2 teaspoon Dijon mustard

1 teaspoon dried oregano

½ teaspoon kosher salt

½ teaspoon black pepper
Instructions
Cook the penne according to the directions on the package for el dente.  Drain and cool.
In a large bowl, combine the penne, cucumber, grape tomatoes, olives, feta cheese and red onions.
In a small bowl combine the olive oil, red wine vinegar, Dijon mustard, oregano, salt and pepper.
Spoon the dressing over the salad until it is completely coated, stirring as you go to combine. You may not need it all at first,  but save whatever dressing is not used. The pasta will absorb the dressing if it is not eaten right away and you can add more later if needed.