Greek Orzo Salad is a flavorful pasta salad. Orzo is a small pasta that is shaped like rice. It is a great addition to a Greek Salad which makes it hearty. This salad is veggie packed with a light dressing and feta cheese. 
Feta cheese is a white Greek cheese that is made with goat and sheep's milk. It is formed into blocks and has a creamy texture. It is tangy and salty and adds a lot to the salad. 
This salad could be eaten as a meal or would be a great side dish. It would pair nicely with meat, poultry or fish. 
Orzo is a versatile pasta that can be prepared in many ways. If you want some other ideas to cook with it check out
Orzo Risotto, Farmers Market Orzo, Mushroom Spinach Orzo, Orzo with Mint Tomato and Feta, Orzo Salad and Lemon Shrimp Orzo with Asparagus 
Basil Balsamic Vinaigrette is another dressing that would be good on this salad.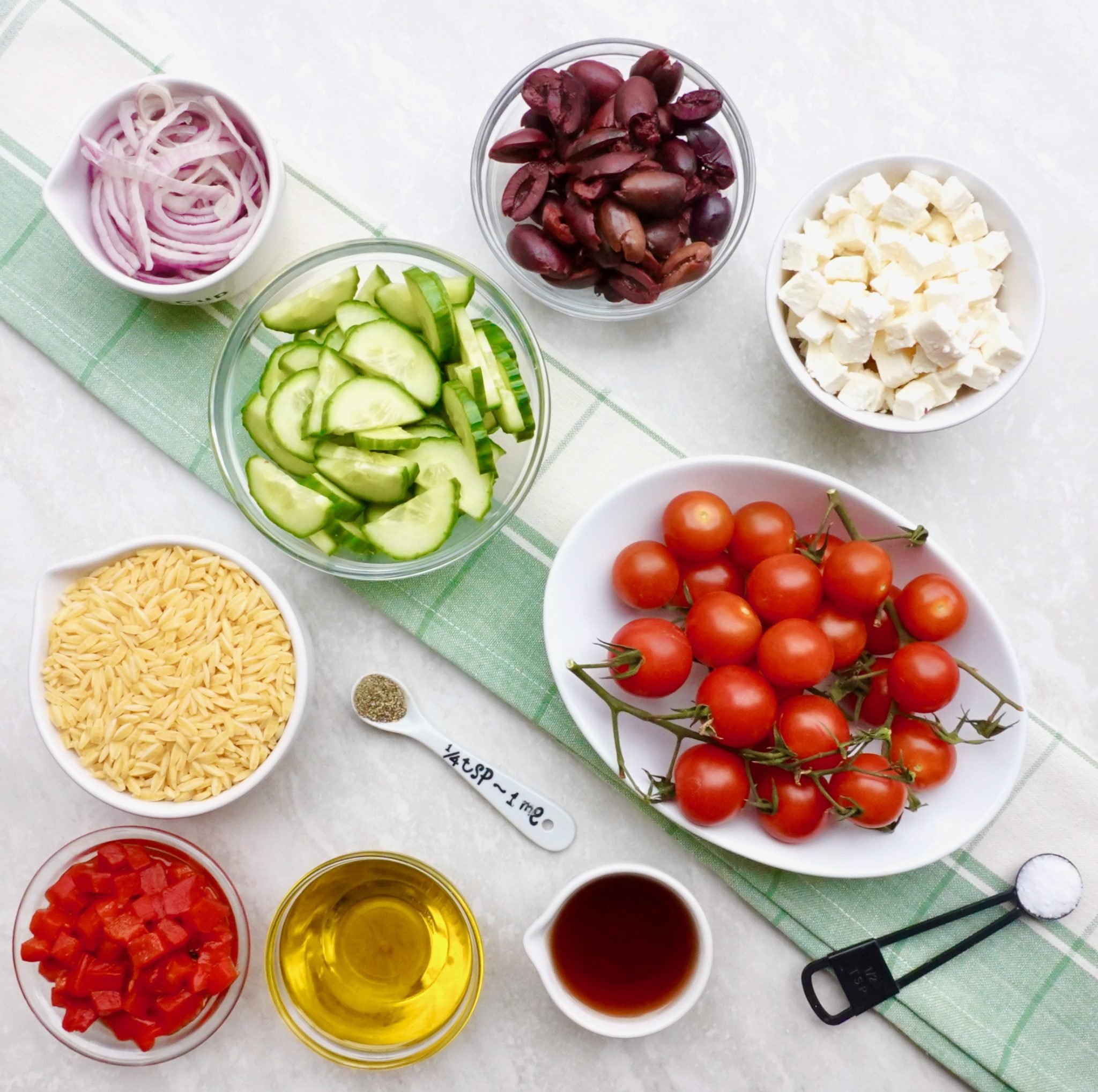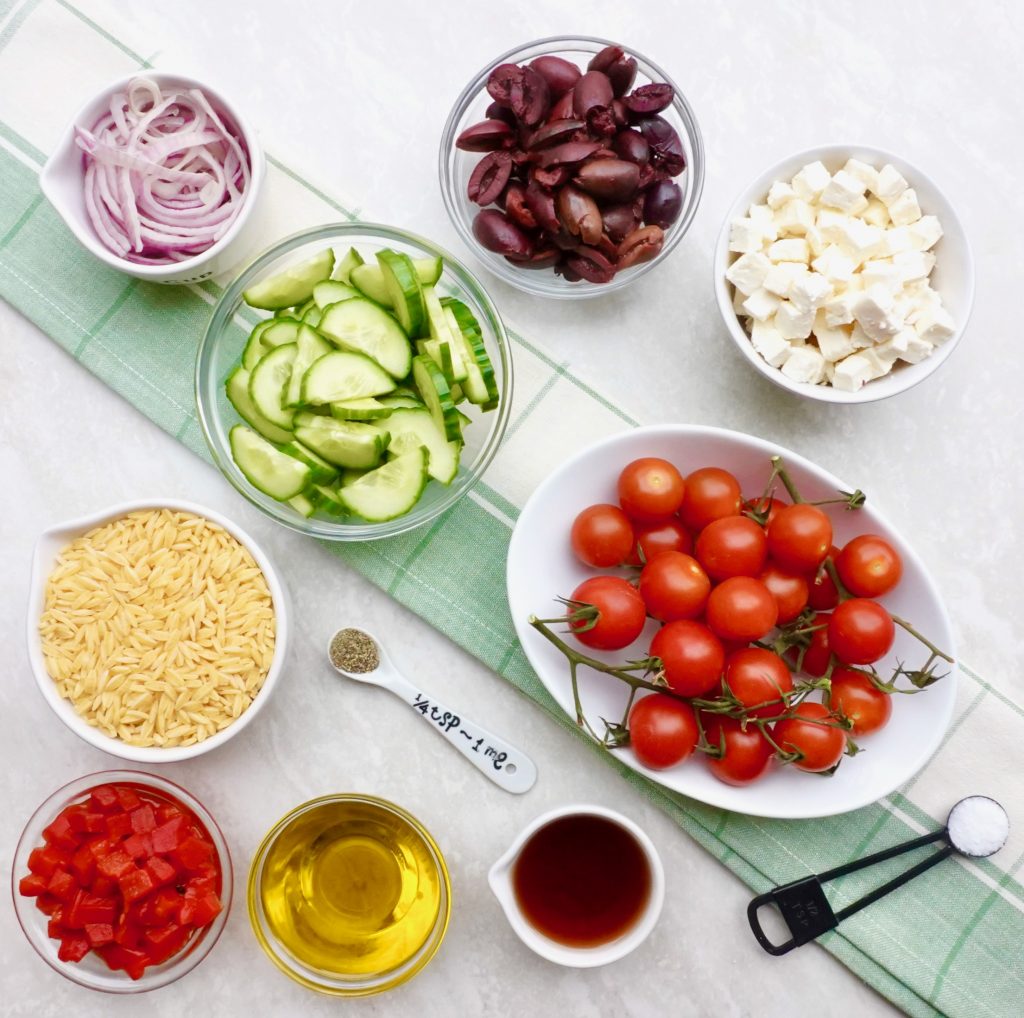 Greek Orzo Salad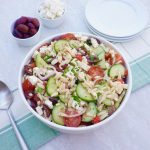 Print This
Ingredients
1 cup orzo pasta

1 ½ cups seedless cucumber, sliced small

2 cups cherry tomatoes, sliced in half

½ cup red onion, sliced

½ cup roasted red peppers, chopped

½ cup Kalamata olives, sliced in half

1 cup feta cheese, cut into ½ inch cubes

½ cup olive oil

¼ cup red wine vinegar

½ teaspoon kosher salt

¼ teaspoon black pepper
Instructions
Bring a large pot of water to a boil. Add the orzo and cook according to the directions on the package for the doneness you prefer. Drain and rinse with cold water.
Add the orzo to a large bowl. Add the cucumber, cherry tomatoes, red onion, roasted red peppers, olives, and feta. 
In a small bowl, whisk together the olive oil, red wine vinegar, salt and pepper. 
Pour the dressing over the salad and combine well.