Orzo Risotto is a variation of the traditional version which is made with rice. When orzo, a rice shaped pasta is cooked in the same manner, it becomes soft and creamy.
This can be served as either a side dish or a main. It is cooked the same way as a traditional risotto. Wine and chicken broth are slowly added and stirred into the orzo. As it absorbs the broth it releases starch and becomes creamy.
This Orzo Risotto requires attention.  You will need to stir it almost constantly, or it will stick. The process of stirring can be very enjoyable!
If you are a fan of orzo, check out Mushroom Spinach Orzo and Lemon Shrimp Orzo with Asparagus.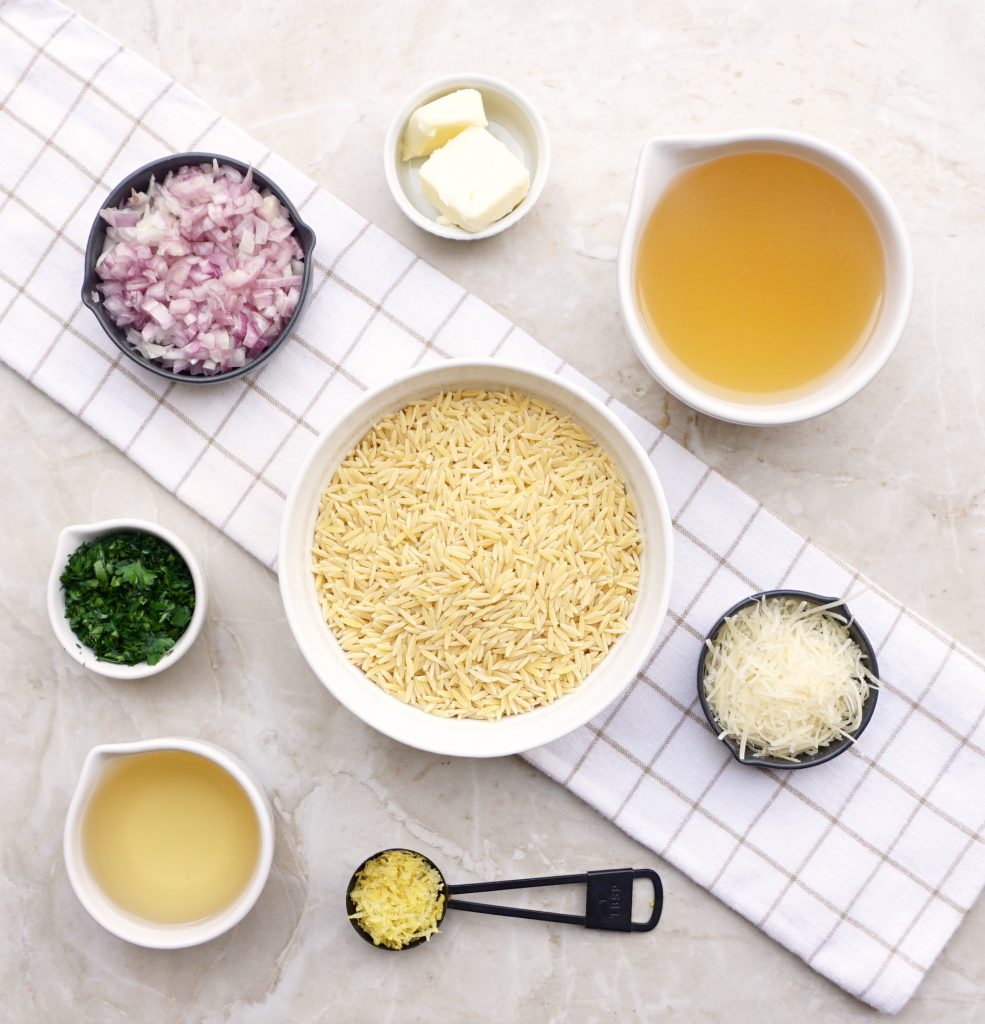 Orzo Risotto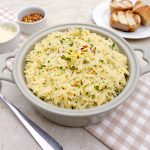 Print This
Ingredients
3 tablespoons butter

½ cup shallots, chopped

2 cups orzo pasta

½ cup white wine

3½ cups chicken broth

¼ cup parmesan cheese

1 tablespoon lemon zest

¼ cup parsley, chopped
Instructions
Heat the chicken broth in a small saucepan over high heat until it comes close to a boil. Turn the heat down to low and keep the broth warm.
In a large saucepan, melt the butter over medium low heat. Add the shallots and cook for 2 minutes until they begin to become soft. Do not let them brown.
Add the orzo and stir to coat it with the butter.
Add the wine and simmer, stirring until it is completely absorbed. This will take about 2 minutes.
Add ½ cup of the simmering broth and stir until it is almost completely absorbed, about 2 minutes.
Continue adding the broth, ½ cup at a time and stirring in each addition until is almost completely absorbed.
You will repeat the process until all of the broth has been added, stirring constantly until the pasta is tender but still firm to the bite and creamy.
Turn off the heat and stir in the parmesan cheese, lemon zest and parsley.