Buffalo Chicken Dip is a creamy, slightly spicy dip that has all of the flavor of the chicken wings without any of the mess.
Shredded cooked chicken is combined with cheese, spices, hot sauce and sour cream to create this robust dip.
A few crackers, chips, carrot and celery sticks are all you need to add to enjoy Buffalo Chicken Dip. This version has a slight kick to it but is not overly spicy. If you are a fan of heat, you will need to add additional hot sauce to your taste.
If you would like to try another recipe with all the flavors of the wings check out Buffalo Chicken Meatballs.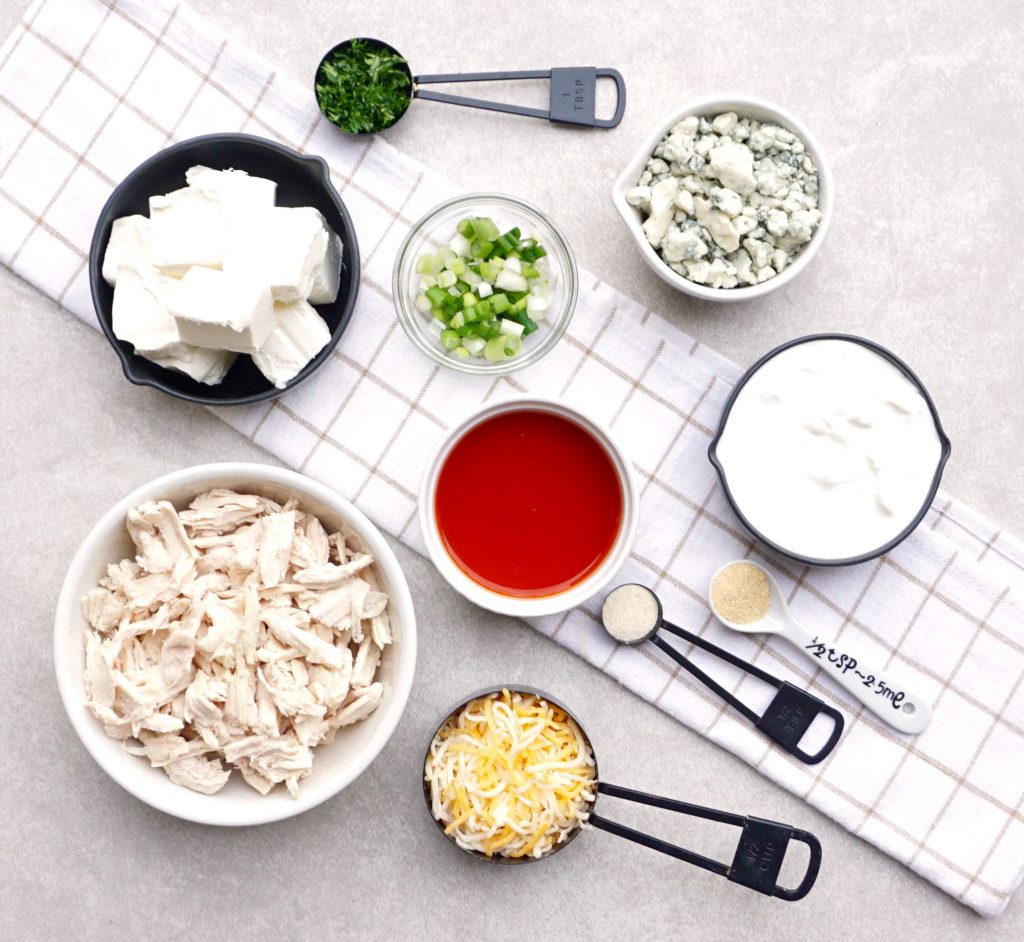 Buffalo Chicken Dip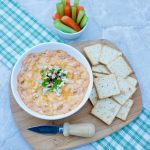 Print This
Ingredients
8 ounce package cream cheese at room temperature

2 cups cooked chicken, shredded

½ cup sour cream

½ cup hot sauce

½ cup blue cheese, crumbled

2 tablespoons green onion, chopped

1 tablespoon fresh parsley, chopped

½ teaspoon onion powder

½ teaspoon garlic powder

½ cup Colby Monterey Jack blend shredded cheese

Extra green onions and blue cheese for garnish
Instructions
Preheat the oven to 350 degrees
In a large bowl, combine the cream cheese, chicken, sour cream, hot sauce, blue cheese, green onion, parsley, onion powder, and garlic powder. Make sure is stirred well.
Spray a 6 cup oven proof baking dish or pie plate with cooking spray. Add the dip to the pan.
Sprinkle the Colby Jack cheese evenly over the top of the dip.
Bake for 20 minutes until the dip is thoroughly heated through. Sprinkle the top with a few green onions and blue cheese crumbles.
Serve with crackers, chips, carrot sticks or celery sticks.