Pimento cheese is not only a Southern classic, it just happens to also be my favorite Southern food.  I am posting this recipe today from the South, as my job allows me to spend two weeks a year in North Carolina at the High Point Furniture Market.
The minute we step off the plane in Greensboro we start searching for Pimento Cheese. One of our go to places is the local Harris Teeter. A quick stop there and we have enough cheese to last us for the week. Full disclosure, there have been many nights that pimento cheese and crackers are our entire dinner!
The Kentucky Derby, coming up on May 5th, is always a topic of conversation at the many Southern parties we get to attend during market week. Pimento cheese served on a bite size biscuit while sipping Mint Juleps and watching the race is just about as perfect a Kentucky Derby party as I could imagine!
As for the recipe, it literally only takes minutes to make! The humble ingredients combine to make a very flavorful cheese spread. I've used pimento cheese on tea sandwiches, grilled cheese and even on top of fried green tomatoes!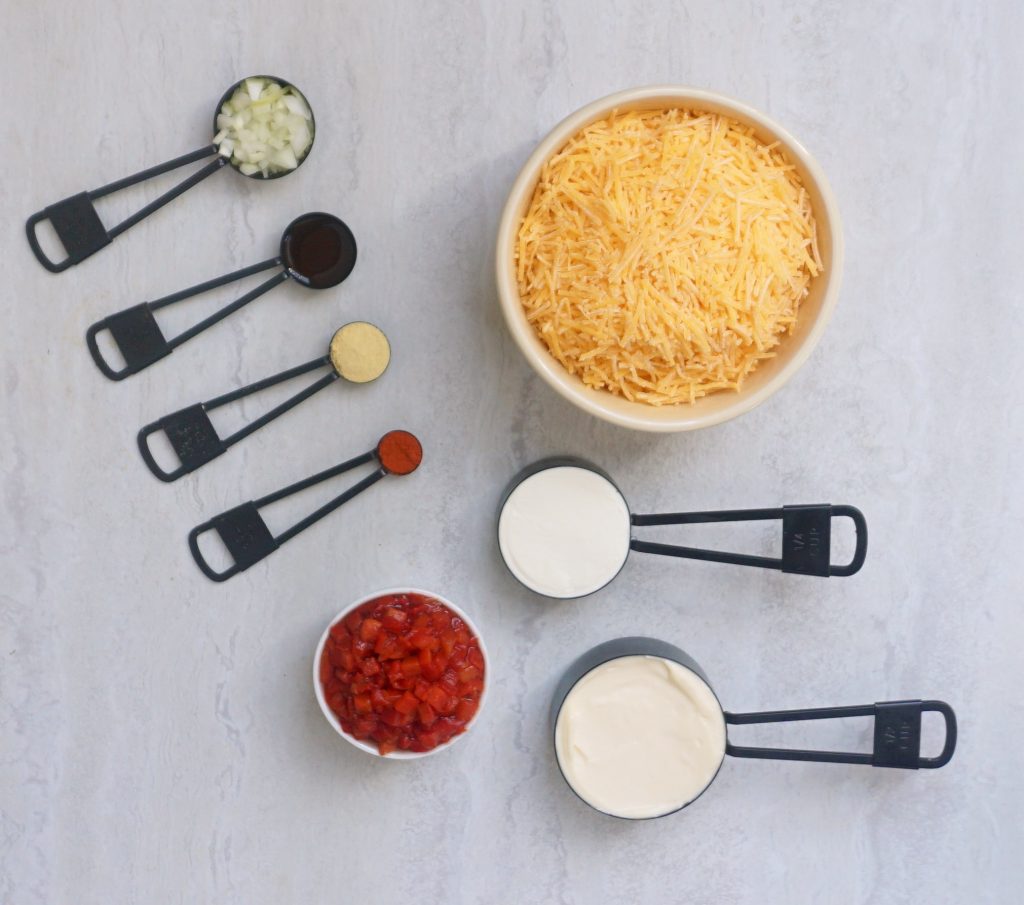 Pimento Cheese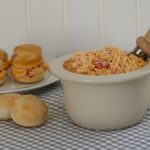 Print This
Ingredients
4 ounce can pimentos

1 teaspoon Worcestershire sauce

1 tablespoon yellow onion, diced small

¼ teaspoon cayenne pepper

½ teaspoon dried mustard

¼ cup cream cheese, softened

¼ cup mayonnaise

2 cups yellow cheddar cheese shredded
Instructions
In a medium size bowl, mix the cream cheese and mayonnaise with a fork or an electric mixer until it is smooth. Add the pimentos, Worcestershire sauce, onion, cayenne, mustard and cheddar cheese. Combine well.
Serve with biscuits or crackers.