Pimento cheese is a Southern classic. It is made with cheese , mayonnaise, onions, pimentos and seasonings. This recipe has a touch of cayenne for a little kick. It is flavorful and somewhat addictive so watch out!
Typically served as a spread, it is great served on simple crackers or small biscuits as an appetizer. Pimento cheese also makes a great tea sandwich on white bread and a wonderful grilled cheese sandwich.
As for the recipe, it literally only takes minutes to make! The humble ingredients combine to make a very flavorful cheese spread.
If you like easy cheese appetizer recipes check out Burrata Bruschetta, Baked Brie with Honey and Dried Cranberries, and Sun Dried Tomato Baked Ricotta.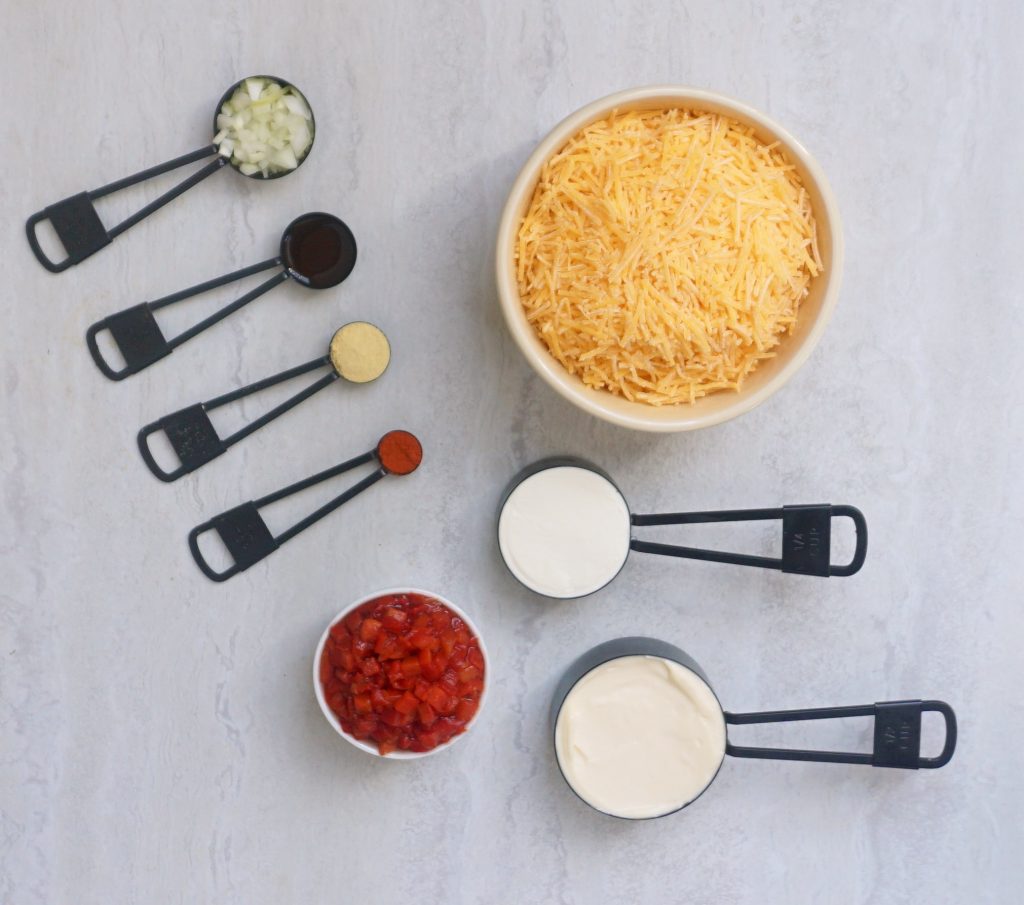 Pimento Cheese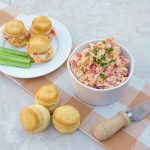 Print This
Ingredients
4 ounce can pimentos

1 teaspoon Worcestershire sauce

1 tablespoon yellow onion, diced small

¼ teaspoon cayenne pepper

½ teaspoon dried mustard

¼ cup cream cheese, softened

¼ cup mayonnaise

2 cups yellow cheddar cheese shredded
Instructions
In a medium size bowl, mix the cream cheese and mayonnaise with a fork or an electric mixer until it is smooth. Add the pimentos, Worcestershire sauce, onion, cayenne, mustard and cheddar cheese. Combine well.
Serve with biscuits or crackers.