As April steadily passes by I am already thinking about Cinco de Mayo, which is a just a few short weeks away!
I wanted to share you with you a recipe for Mexican Pulled Chicken, a quick, easy and truly versatile dish. You make it all in one pot, so less mess!
The versatility of this dish is what makes it one of my staples when planning a Mexican dinner (which are almost weekly in my house!) This chicken goes great in tacos, quesadillas, fajitas, burritos, you name it. Just throw all of the ingredients into one pot, simmer for 30 minutes, and enjoy!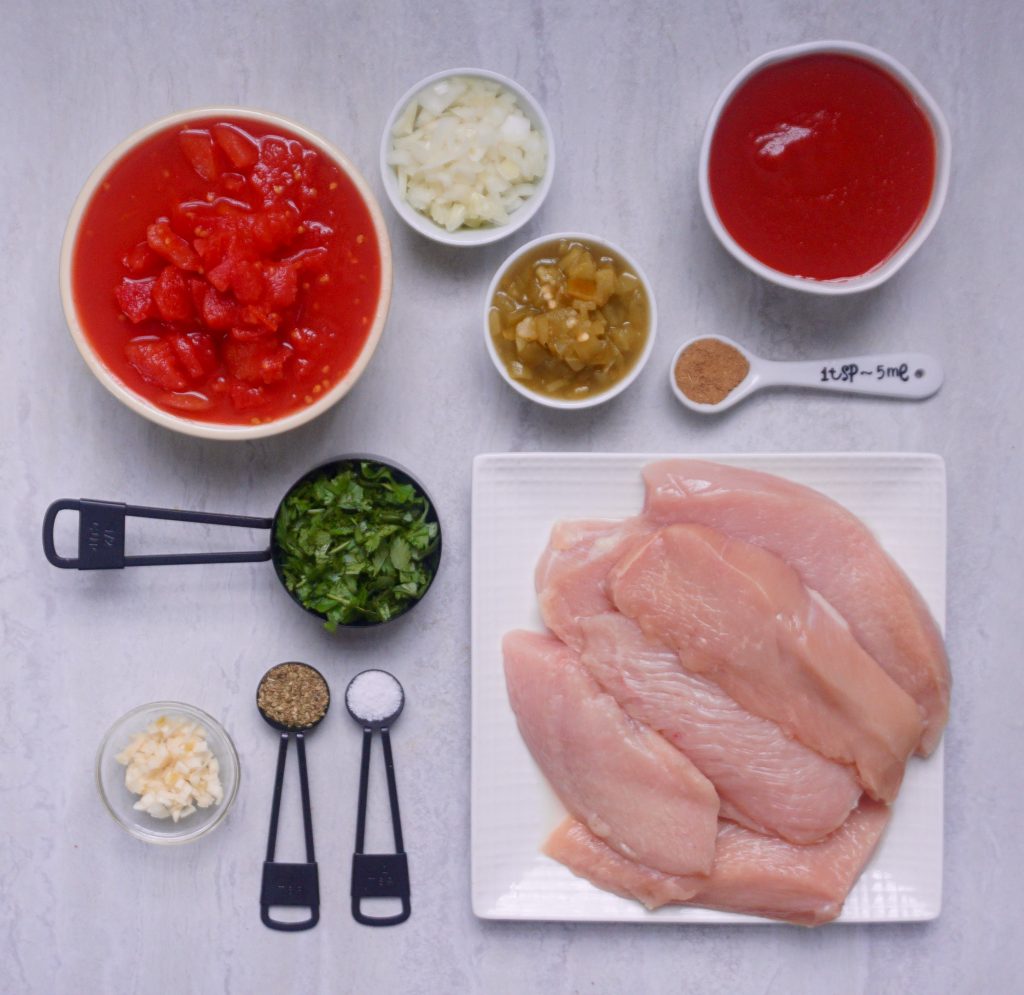 Mexican Pulled Chicken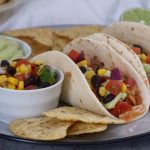 Print This
Ingredients
1 ½ pounds boneless chicken breast

1- 14.5 ounce can diced tomatoes

1 -8 ounce can tomato sauce

1 - 4.5 ounce can chopped green chiles

¼ cup yellow onion, chopped

1 clove garlic, minced

½ cup fresh cilantro, chopped

1 teaspoon cumin

1 teaspoon dried oregano

½ teaspoon salt
Instructions
Add all of the ingredients into a heavy weight medium size sauce pan. Begin with the chicken, tomato sauce, diced tomatoes, green chiles, onion, garlic, salt, cumin, oregano and cilantro.
Stir to combine well.
Turn on heat to medium until the mixture just starts to boil. Turn the heat down to low, cover the pan and simmer for 20 minutes, stirring occasionally.
Remove the chicken from the pan at 20 minutes, testing to make sure it is cooked all the way through. Let it cool slightly and shred the chicken with a fork.
Return the shredded chicken to the pan. Simmer over low heat for an additional 10 minutes.
Notes
This chicken is mildly spiced using the green chiles.