Bell Pepper Salsa combines four different color bell peppers with fresh tomato and red onion. It has a slight touch of citrus with the addition of orange and lime juice. Fresh cilantro adds a nice flavor. This recipe does not call for the addition of hot peppers. If you are a fan of heat you could certainly add some jalapeno pepper or chili peppers to taste.
This recipe does have four different color peppers. While it makes it visually interesting you can make it with one or two different types and it will still taste pretty much the same.
I used this as a topping for Summer Shrimp Quesadilla. It would also be good with Mexican Pulled Chicken tacos or you could just dip some chips into it! If you want to try another fun salsa, check out Pickle Salsa.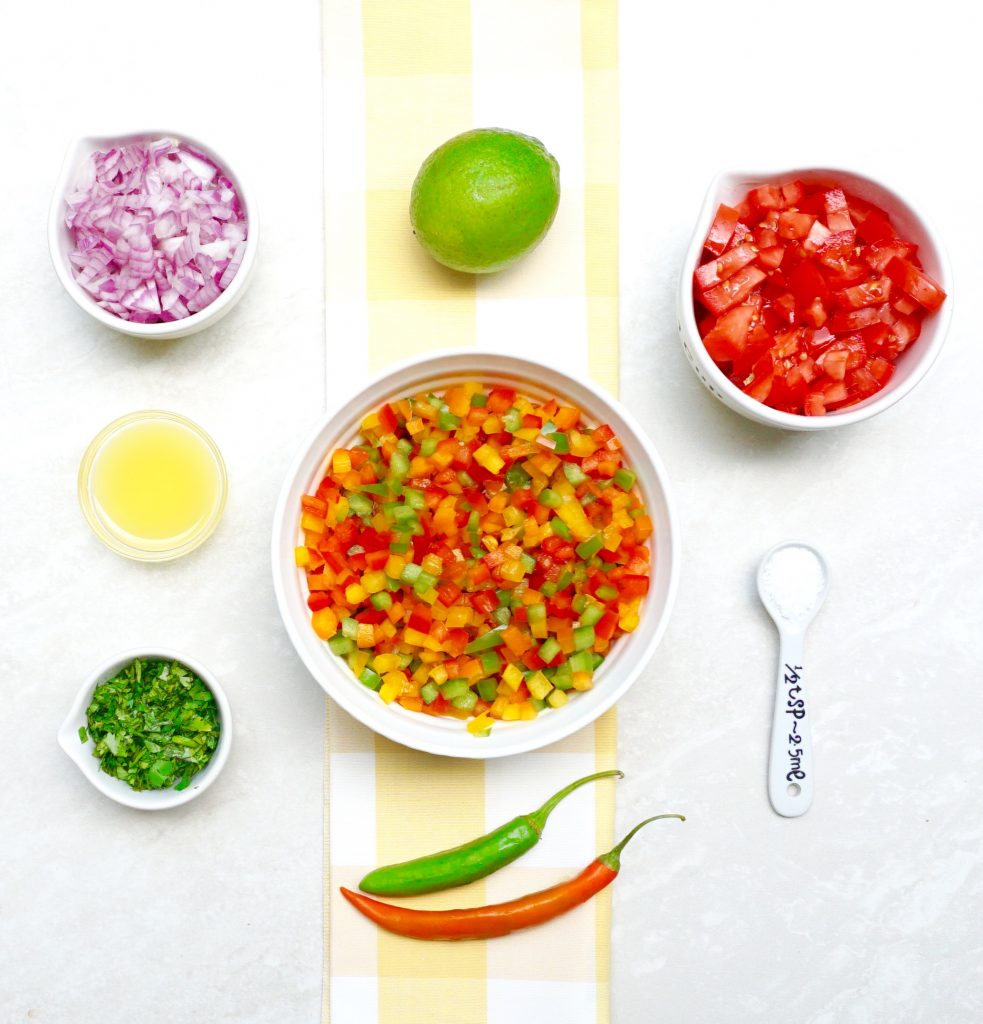 Bell Pepper Salsa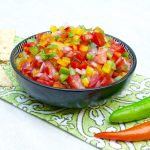 Print This
Ingredients
2 cups bell peppers, diced small (red, green, orange and yellow peppers)

1 cup fresh tomato , diced small

½ cup red onion, diced small

2 tablespoons orange juice

2 tablespoons lime juice

¼ cup fresh cilantro, chopped

½ teaspoon kosher salt

Optional: Jalapeno pepper
Instructions
Combine all of the ingredients together in a large bowl. Make sure they are mixed together well.