Are you looking to add something unusual and flavorful to your summer cookouts? Pickle Salsa might be the answer. This simple recipe combines dill pickles, plum tomatoes, red onion and a bit of heat from a Jalapeño pepper.
Pickle Salsa would be a good topping for a hotdog or a burger but can also be served as a side dish. You could serve it along anything that you are grilling or simply put it in a bowl and serve it with chips. If you would like some other summer cookout inspiration, check out 30 Simple Summer Cookout Side Dishes.
Dill pickles taste salty and briny.They add such interesting flavor to this salsa. If you are not a fan of salty things you can substitute Bread and Butter Pickles and the salsa will have a nice sweetness.
Salsas make a great addition to summer meals and there are so many good variations. Check out Cantaloupe Salsa, Bell Pepper Salsa, Pineapple Radish Salsa, Watermelon Salsa, and Black Bean Corn Salsa for some other combinations to try this summer.
SOME THINGS TO KNOW:
Did you know that most of the heat in a Jalapeño pepper is contained in the membrane and the seeds? If you want to reduce the heat use a spoon to remove the white part and the seeds from the pepper.
You can make this ahead of time and keep it tightly covered in the refrigerator.
This will keep well for up to 5 days covered in the refrigerator.
Because of the fresh, uncooked vegetables, this is not a good candidate for freezing. Freezing it would change the consistency of the salsa.
If you don't have a favorite pickle brand, check out this taste comparison.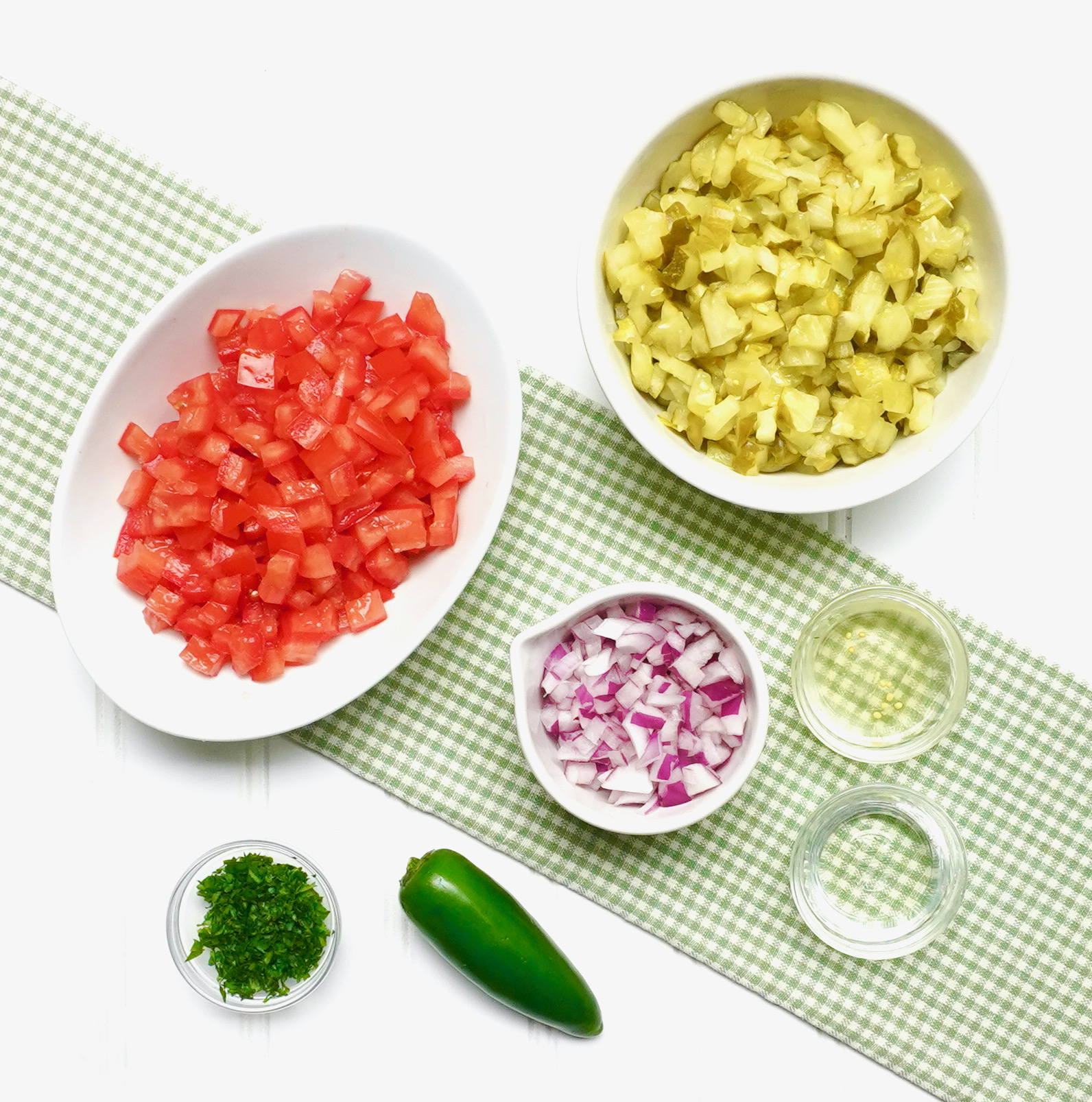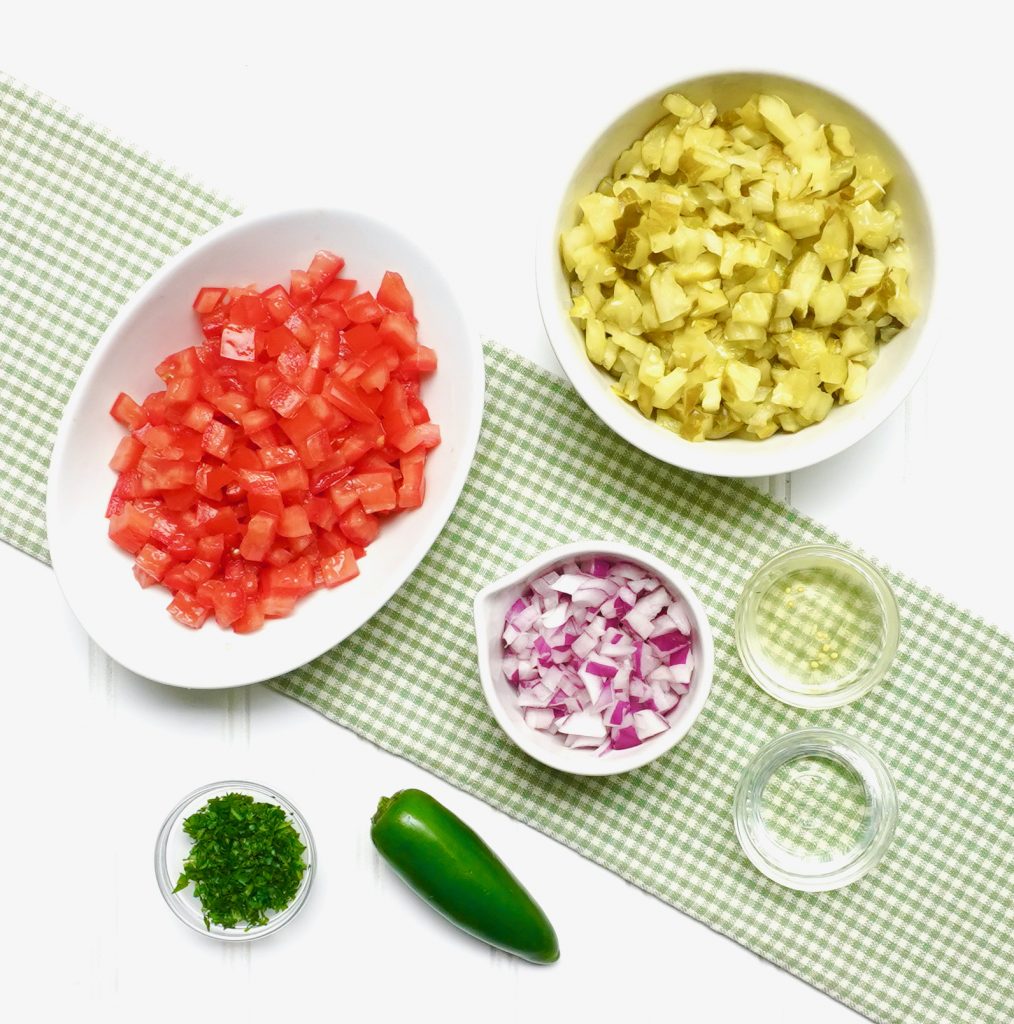 Pickle Salsa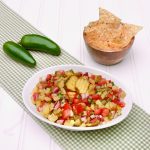 Print This
Ingredients
16 ounce dill or bread and butter pickles, drained and chopped

1 tablespoon reserved pickle juice

3 ripe plum tomatoes, seeded and finely chopped

½ cup red onion, minced

1 small Jalapeño pepper, minced

1 tablespoon canola oil

1 tablespoon fresh parsley, chopped
Instructions
Make sure to reserve a tablespoon of the pickle juice before you drain the pickles.
Place the chopped pickles, pickle juice, tomatoes, red onion, Jalapeño pepper, canola oil and parsley into a large bowl.
Stir to combine.