Chocolate Pots de Creme is a loose french custard whose name means pot of custard. The name would make you think that it is a bit fussy, but that is not the case at all. It only requires a few ingredients and it is pretty easy to make. You will need some time though as it needs to bake for 55 minutes and then chill for 3 hours before serving.
Chocolate Pots de Creme has a rich, creamy texture and deep chocolate flavor. If you love chocolate, you will enjoy this different twist on custard.
If you like creamy chocolate desserts check out Mexican Chocolate Pudding Cake, and Molten Chocolate Cakes.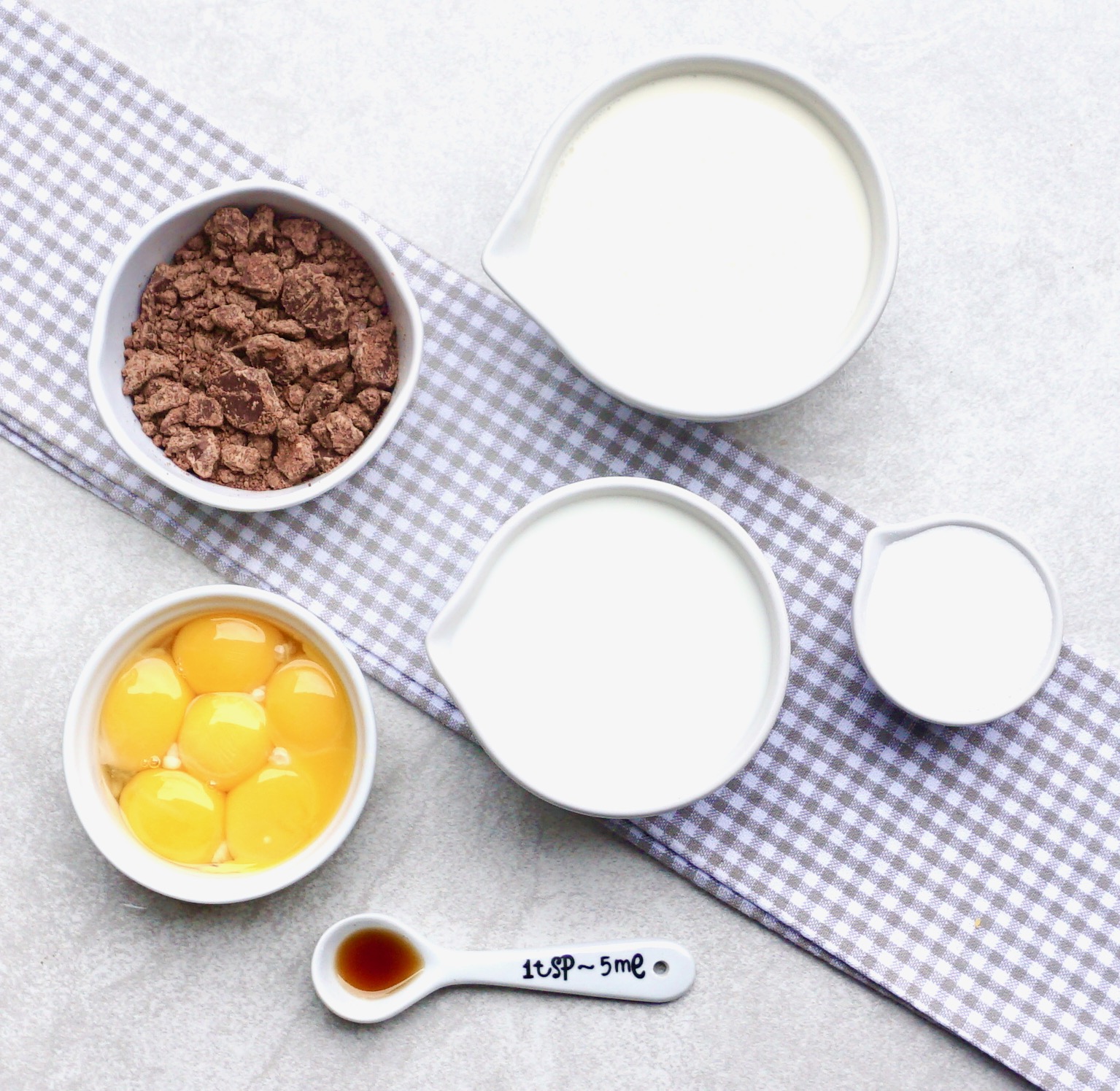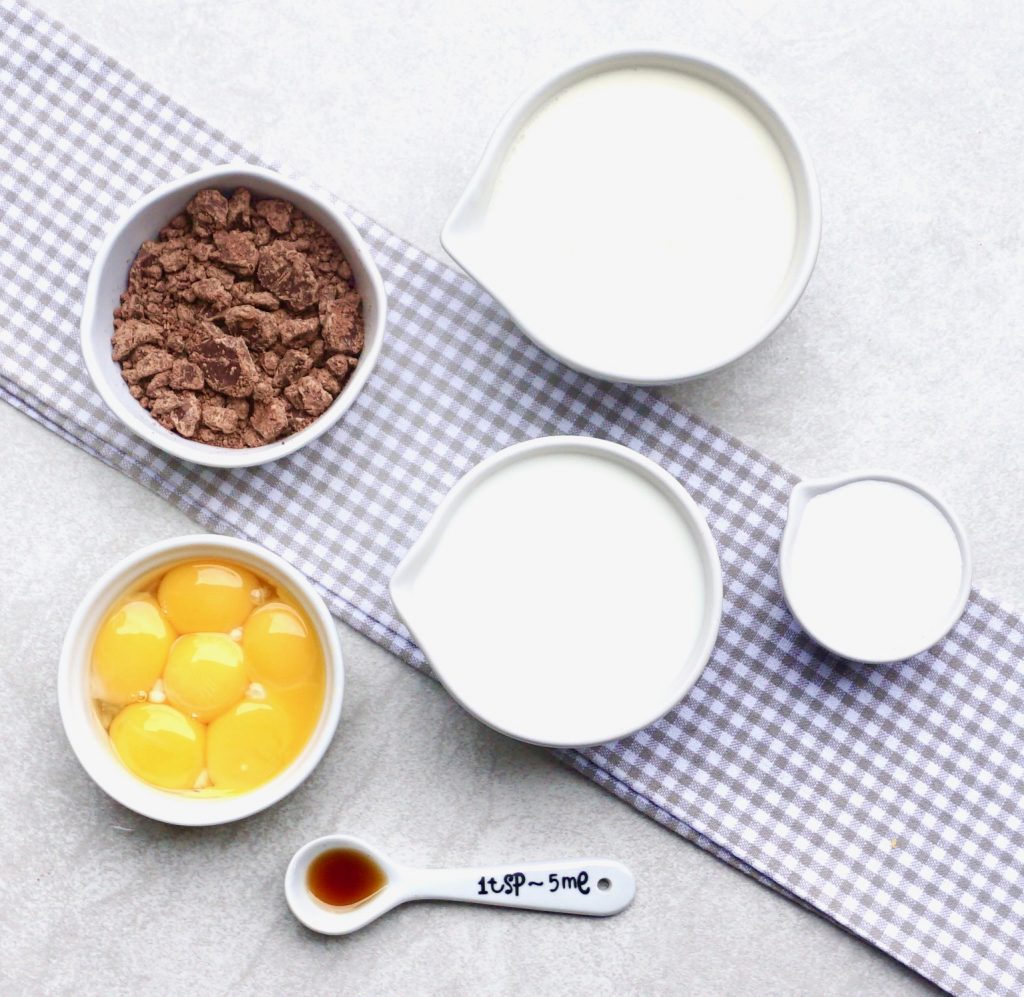 Chocolate Pots de Crème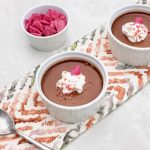 Print This
Ingredients
1 ½ cups heavy cream

1 cup whole milk

5 ounces semi sweet chocolate bar

6 large egg yolks

¼ cup sugar

1 teaspoon vanilla extract
Instructions
Preheat your oven to 325 degrees
Pour the cream and milk into a medium size saucepan and heat over medium heat until it just comes to a simmer.
Remove from heat. Chop the chocolate bar coarsely and add it to the cream mixture. Whisk until it is entirely  melted and smooth.
Whisk the egg yolks and sugar in a large bowl to blend. Very slowly whisk in hot chocolate mixture.
Divide the custard mixture between six 3/4-cup custard cups or soufflé dishes. Place the cups into a large baking pan. Add enough hot water to pan to come halfway up sides of cups. Cover the baking pan with foil.
Bake until the custards are set but the centers still move slightly when gently shaken. This should take about 55 minutes.
Remove the cups from the baking pan and let them cool slightly. Cover the custard cups with plastic wrap and chill for 3 hours before serving.
These can be made a day ahead of time.