Cocktails are as much an experience as they are a drink. Holding something pretty in your hand while socializing enhances the experience. This Greyhound Cocktail covers all the points. It is pretty to look at, flavorful and refreshing. It is made with fresh ingredients which make a big difference.
This Greyhound  Cocktail is a simple combination of vodka, fresh grapefruit juice and rosemary simple syrup. A sugar rimmed glass and a sprig of rosemary make it look pretty.
If you like a drink like this you should check out Pretty in Pink Gin Cocktail.It's a simple mix of gin, organic lemonade and a sprig of fresh thyme.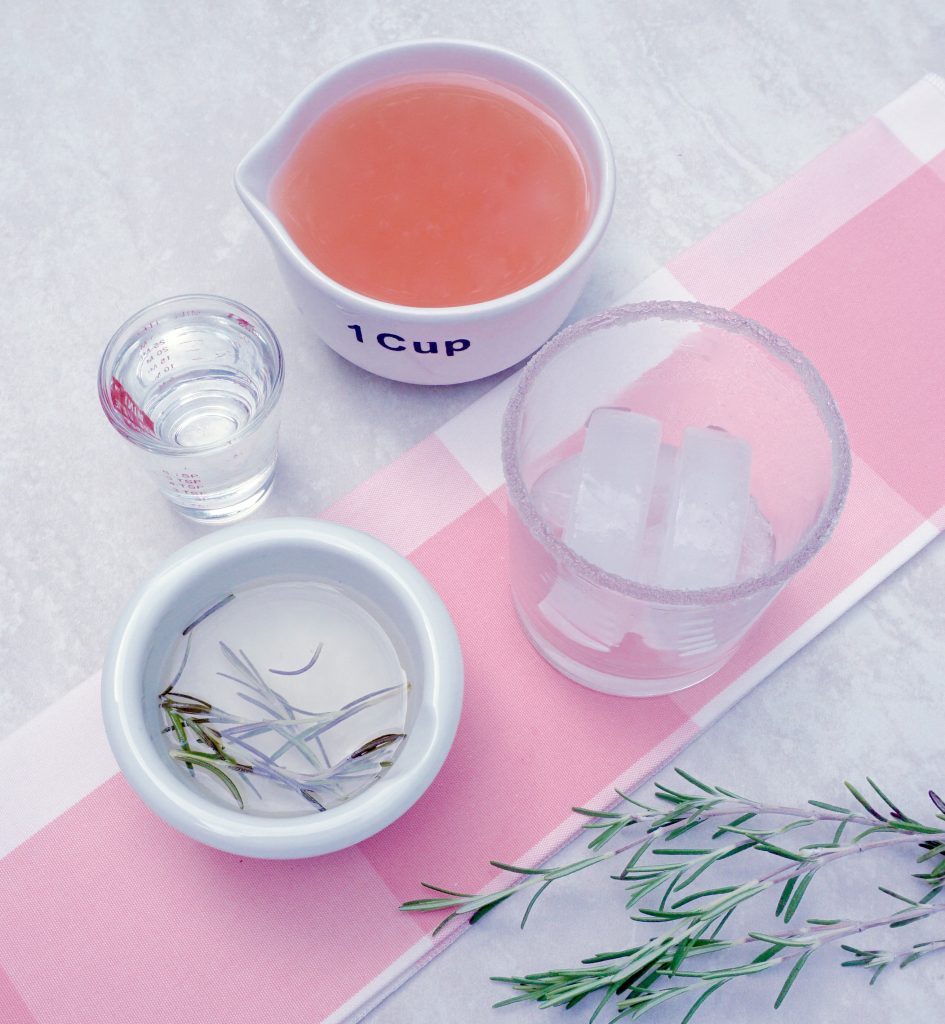 Greyhound Cocktail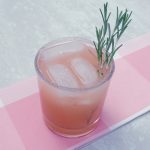 Print This
Ingredients
6-8 ounces fresh pink grapefruit juice, depending on the size of your glass, one grapefruit

1 ounce rosemary simple syrup, see note*

1 ounce shot vodka

5-6 ice cubes

sprig rosemary, plus more for simple syrup

sugar rimmed glass, directions below
Instructions
Start by rimming your glass with sugar. Egg whites work the best but if you don't want to use them water will work too. Place either one egg white or a small amount of water into a shallow bowl that is large enough to fit the rim of the glass.
Set up a small plate with a thin coating of granulated sugar. Dip just the very top of the glass into the liquid.
Place the glass onto the sugar, turning it if needed to coat the rim.
Place your ice cubes into the glass.
Add the grapefruit juice, simple syrup, and vodka. Stir to combine.
Add the sprig of rosemary for the garnish.
Enjoy!
Notes
Rosemary simple syrup is one part sugar to 2 parts water. Example is ½ cup sugar placed in a saucepan with one cup water. Heat over high heat until the sugar is dissolved. Remove this from the heat and add two sprigs of fresh rosemary. Let it cool and steep for 30 minutes.