What's your favorite side dish at Thanksgiving? Cranberry Orange Sauce is right there at the top for me!
Did you know that cranberries are one of only a few fruits that are native to North America? It could very well be that the pilgrims had them on the table at the first Thanksgiving. There are over 700 million pounds of cranberries harvested every year in the US, yet only 5% of them are sold fresh. The rest are processed as juice, cranberry sauce or dried cranberries. Ok, I sound like Wikipedia! I'll stop!
Fresh cranberries are great to bake with. This Cranberry Orange Walnut Bread is always in my Thanksgiving bread basket. Fresh cranberries also make a delicious, fresh cranberry sauce. This is a nice upgrade on the typical canned cranberry sauce. Cranberry Orange Sauce is made with fresh orange juice, orange zest and ginger. It is both tangy and sweet at the same time. This is an easy recipe to make so give it a try and change up your cranberry sauce game!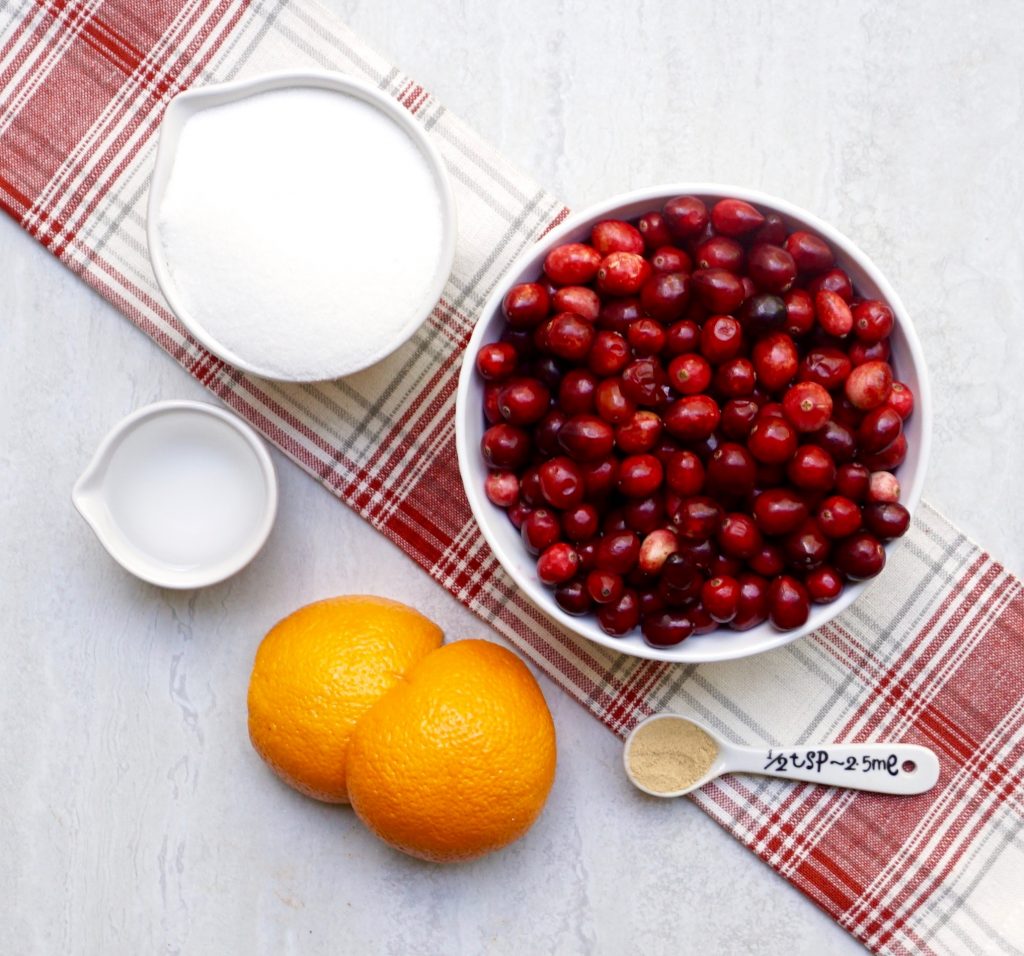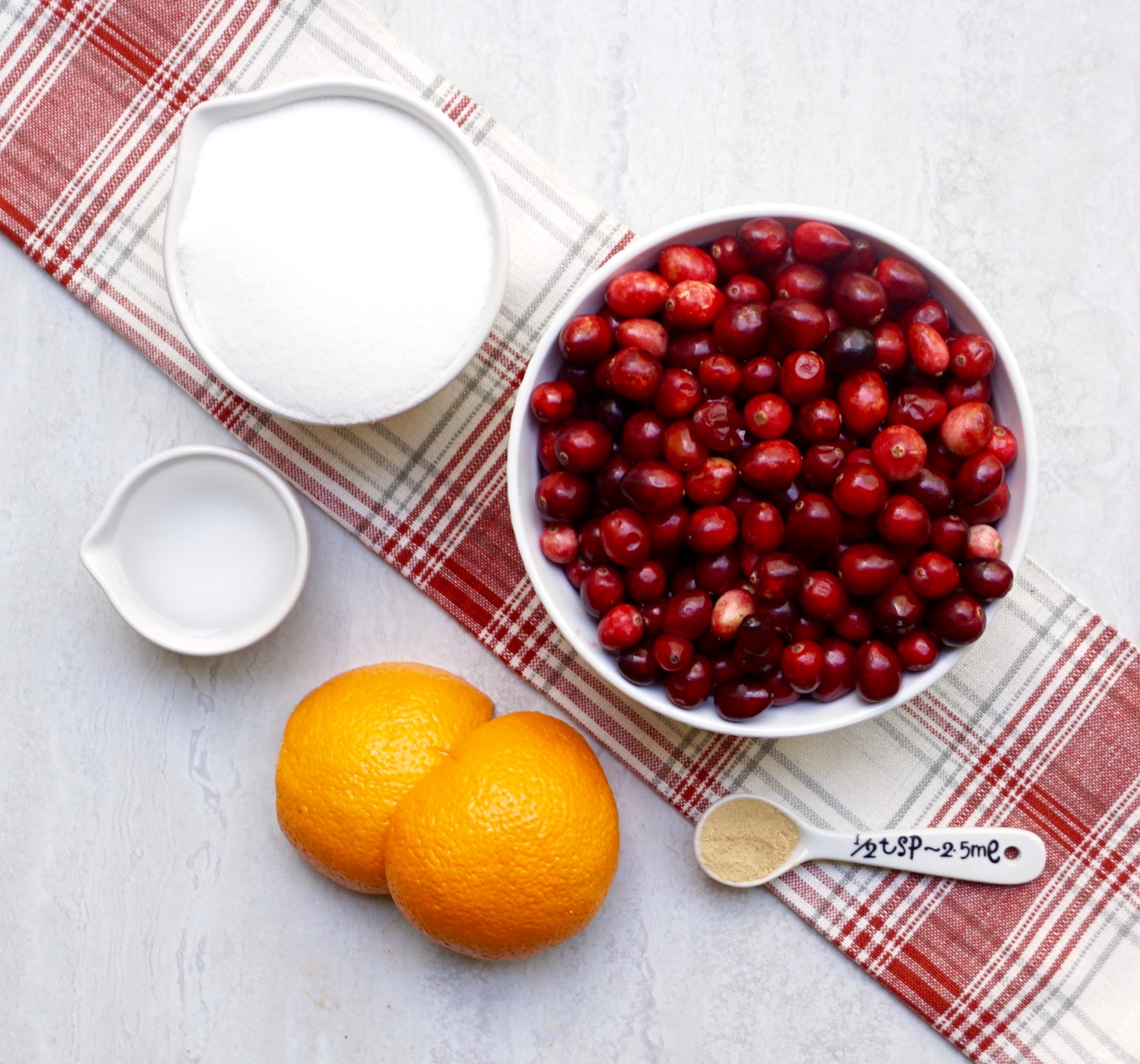 Cranberry Orange Sauce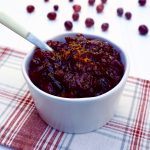 Print This
Ingredients
12 ounces fresh cranberries

1 cup sugar

Juice of 1 orange

1 tablespoon orange zest

½ teaspoon ground ginger

¼ cup water
Instructions
Pour the water, orange juice and sugar into a medium saucepan. Heat over medium heat until the sugar starts to dissolve. Add the cranberries, orange zest and ginger to the pan. Raise the heat to high and bring to a boil. Turn the heat down to low and simmer the cranberries until they begin to pop and the mixture starts to thicken slightly. This will take between 10-15 minutes.
Remove from the heat. The cranberry sauce will thicken as it cools.