Roasted Butternut Squash is one of the best ways to enjoy this great fall vegetable. Roasting the squash in the shell is a simple way to cook it. There is no need to peel it ahead of time which is a good thing .If you have ever tried to peel one before you know that is not an easy thing to do!
Roasting has another benefit because it really intensifies the flavor. So pull out a baking sheet, slice your squash in half, put it into the oven, and enjoy the ease of scooping the Roasted Butternut Squash from the shell for mashing.
If you are a fan of Butternut squash, check out Roasted Butternut Brussel Sprout Salad, Butternut Apple Bisque, Baked Butternut Pasta, and Butternut Squash Quinoa Salad.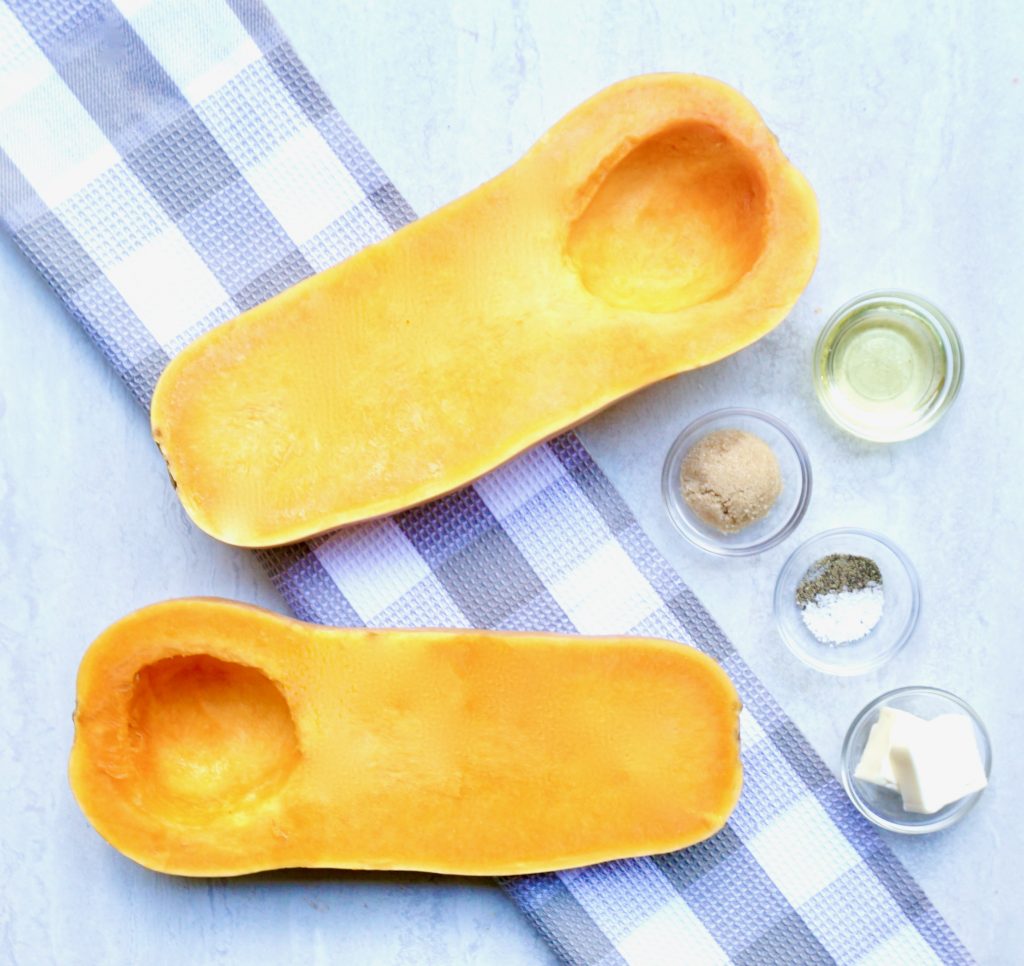 Roasted Butternut Squash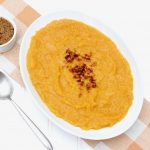 Print This
Ingredients
1 large Butternut squash, 3-4 pounds
1 teaspoon olive oil
¼ teaspoon salt
¼ teaspoon black pepper
1 tablespoon butter
1 tablespoon brown sugar
Instructions
Preheat your oven to 400 degrees.
Cut the butternut squash in half lengthwise. Remove the seeds. Place the halves on a foil lined baking sheet, flesh side up. Brush with olive oil. Roast for 25- 30 minutes or until tender.
Remove from the oven and spoon the squash out of the shells into a mixing bowl. Add the salt, pepper, butter and brown sugar to the bowl. Beat with an electric mixer on high speed until smooth.