Hot Fudge Sauce is a rich sauce that is easy to make.The combination of both cocoa and unsweetened chocolate impart a really intense chocolate flavor and the fresh cream makes it silky smooth. It is made from ingredients you most likely have in your pantry in just a few minutes.
This is so much better than any Hot Fudge Sauce that comes in a jar. It is super easy to make and is especially good over a brownie and ice cream.
If you like a rich chocolate dessert you might like Mexican Chocolate Pudding Cake.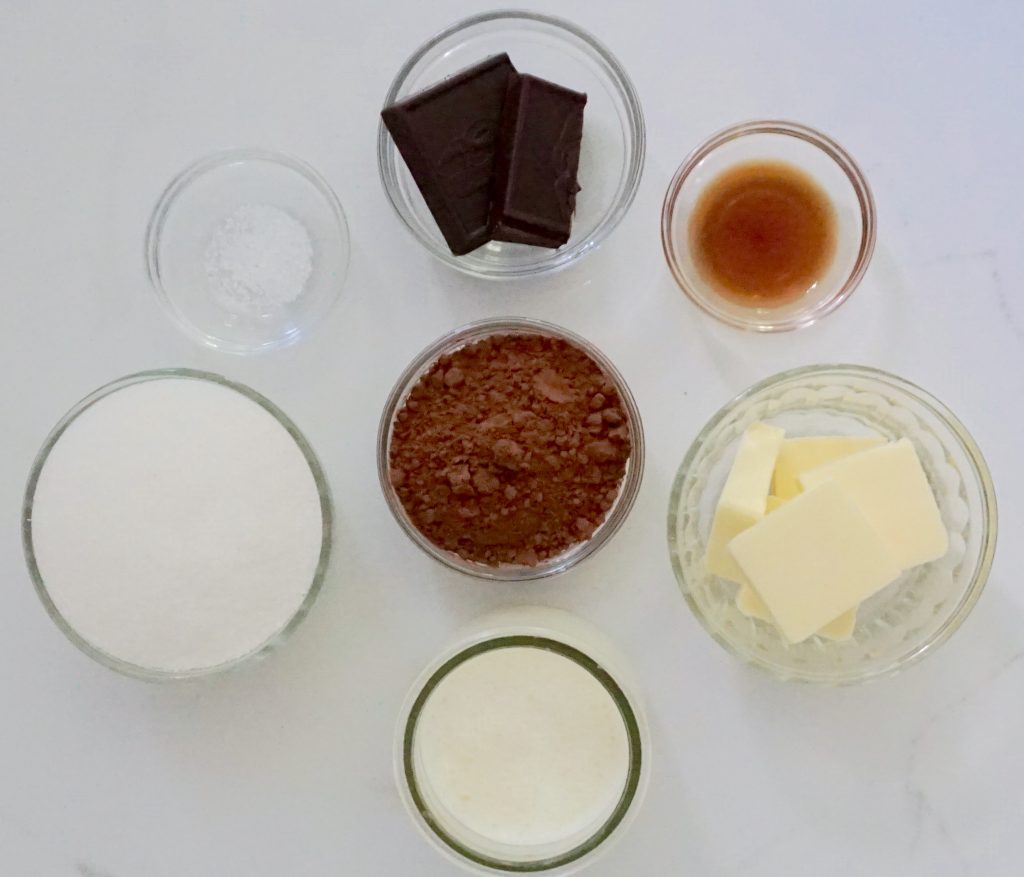 Hot Fudge Sauce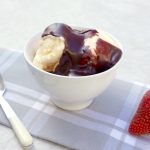 Print This
Ingredients
1/4 cup butter

1 1/2 squares of  unsweetened chocolate

1/4 cup cocoa

1 tsp. vanilla

3/4 cup sugar

1/2 tsp. salt

1/2 cup heavy cream
Instructions
Melt chocolate and butter together over low heat. Mix sugar, cocoa, and salt then add to the chocolate mixture. Stir until smooth. Add cream,  and slowly bring to a boil  while constantly stirring until slightly thickened. Remove from heat and add vanilla.