Honey Lime Stone Fruit Salad is a refreshing summer salad .
Stone fruits are fruits that have a pit in the center. This fruit salad combines peaches, plums, cherries and nectarines. If you make sure they are fully ripe, they will be amazing. The addition of honey, a bit of lime juice and fresh mint leaves enhances them and the result is so delicious.
Having the fruit ripened is the key to success with this salad. Depending on the ripeness of the fruit when you purchase it, you may need to let it sit out for a couple days. You want the fruit to have a sweet smell and be slightly soft to the touch. 
Fresh fruits make a great ending to a summer meal. Check out Honey Ricotta Grilled Peaches, Grilled Pina Colada Pineapple and Honey Roasted Fig Burrata for some other fruit desserts.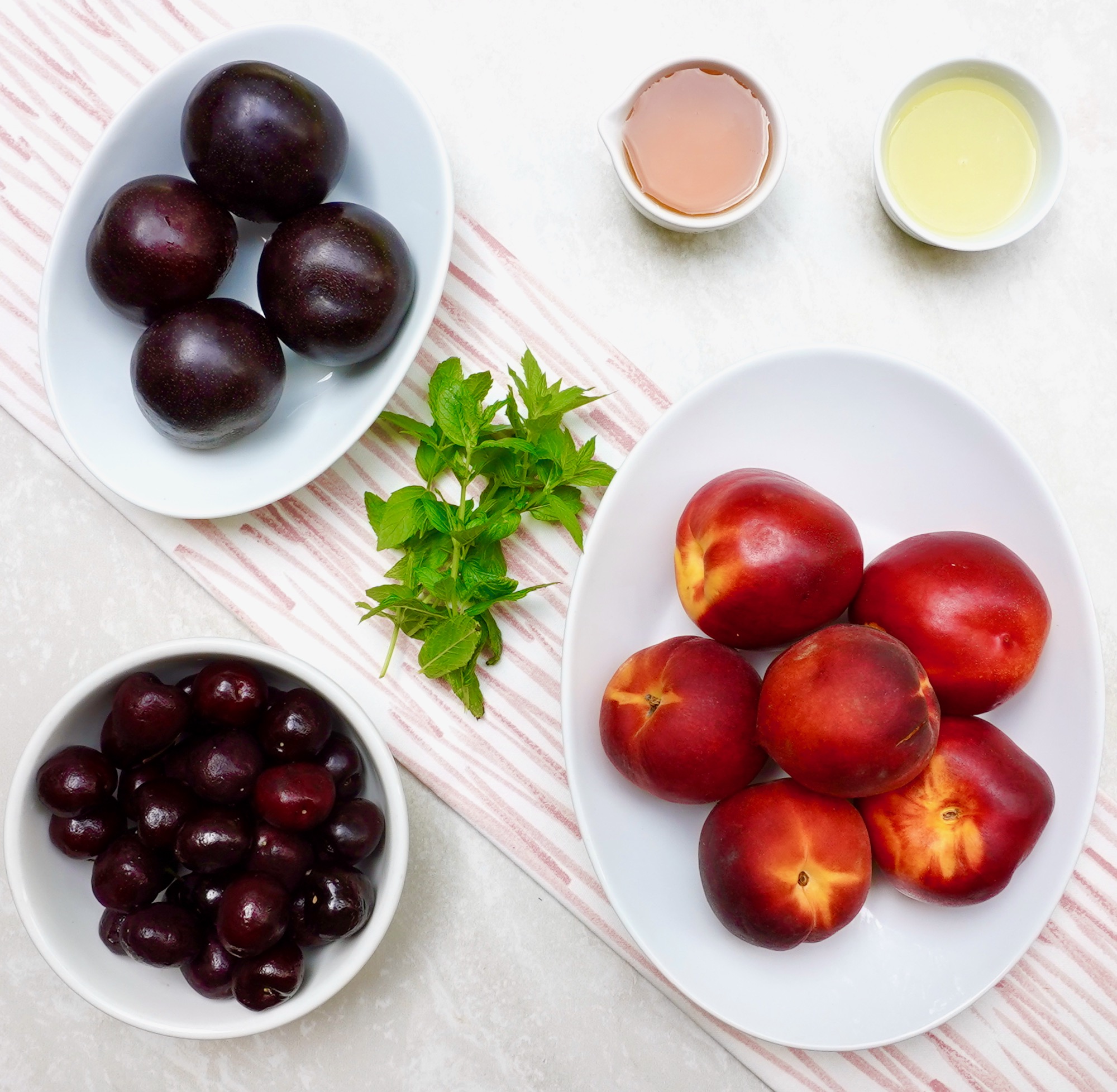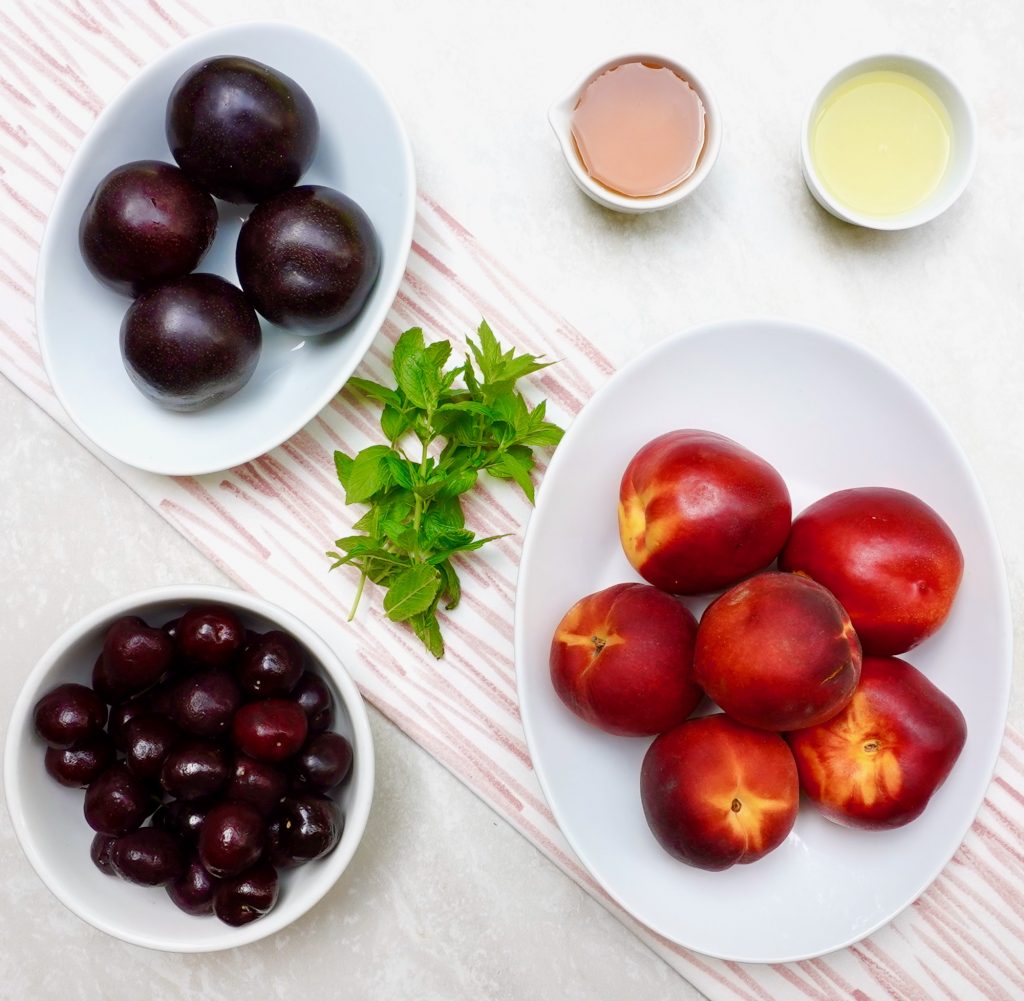 Honey Lime Stone Fruit Salad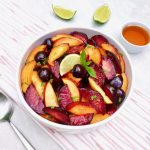 Print This
Ingredients
3 ripe peaches, cut into slices, skin on

3 ripe nectarines, cut into slices, skin on

4 ripe black plums, cut into slices, skin on

2 cups fresh cherries, cut in half and pitted

¼ cup fresh mint leaves, sliced

¼ cup honey

2 tablespoons lime juice
Instructions
In a large bowl, combine the peaches, nectarines, plums, cherries, and mint.
In a small bowl, whisk together the honey and lime juice.
Pour it over the fruit salad and combine well.
This will be best served the same day.