Honey Ricotta Grilled Peaches make a perfect ending to your outdoor summer barbecues. Fresh peaches are cut in half and grilled. You can cook them while you are finishing dinner.  This is a simple summer dessert that takes advantage of seasonal fruit and is so easy to make during peach season.
Once the  peaches are grilled, they are topped with whipped fresh ricotta cheese and cream that is slightly sweetened with a bit of honey and a touch of vanilla. The addition of heavy cream to the ricotta really makes It smooth and creamy.
Honey Ricotta Grilled Peaches are a delightful warm and creamy light dessert to enjoy on hot summer days.
If you are a fan of peaches and stone fruits you might also like Honey Lime Stone Fruit Salad and Peach Clafoutis. They are both simple peaches recipes for the summer months and a great way to enjoy summer fruit.
SOME THINGS TO KNOW:FAQ'S
INGREDIENT TIPS:
SPECIAL EQUIPMENT NEEDED:
Outdoor grill
Electric Mixer or whisk.
SUBSTITUTIONS:
​If you do not have canola oil, vegetable oil or olive oil can be used.
You could substitute a scoop of ice cream for the ricotta cheese.
​The honey can be replaced with brown sugar.
The vanilla extract can be substituted with almond extract.
HOW TO STORE LEFTOVER HONEY RICOTTA PEACHES:
Store the peaches and the ricotta separately in airtight containers for 2-3 days in the refrigerator.
HOW TO REHEAT THE PEACHES:
You can reheat the peaches covered on a microwave safe plate in the microwave. Cook at 30 second intervals until they are heated through.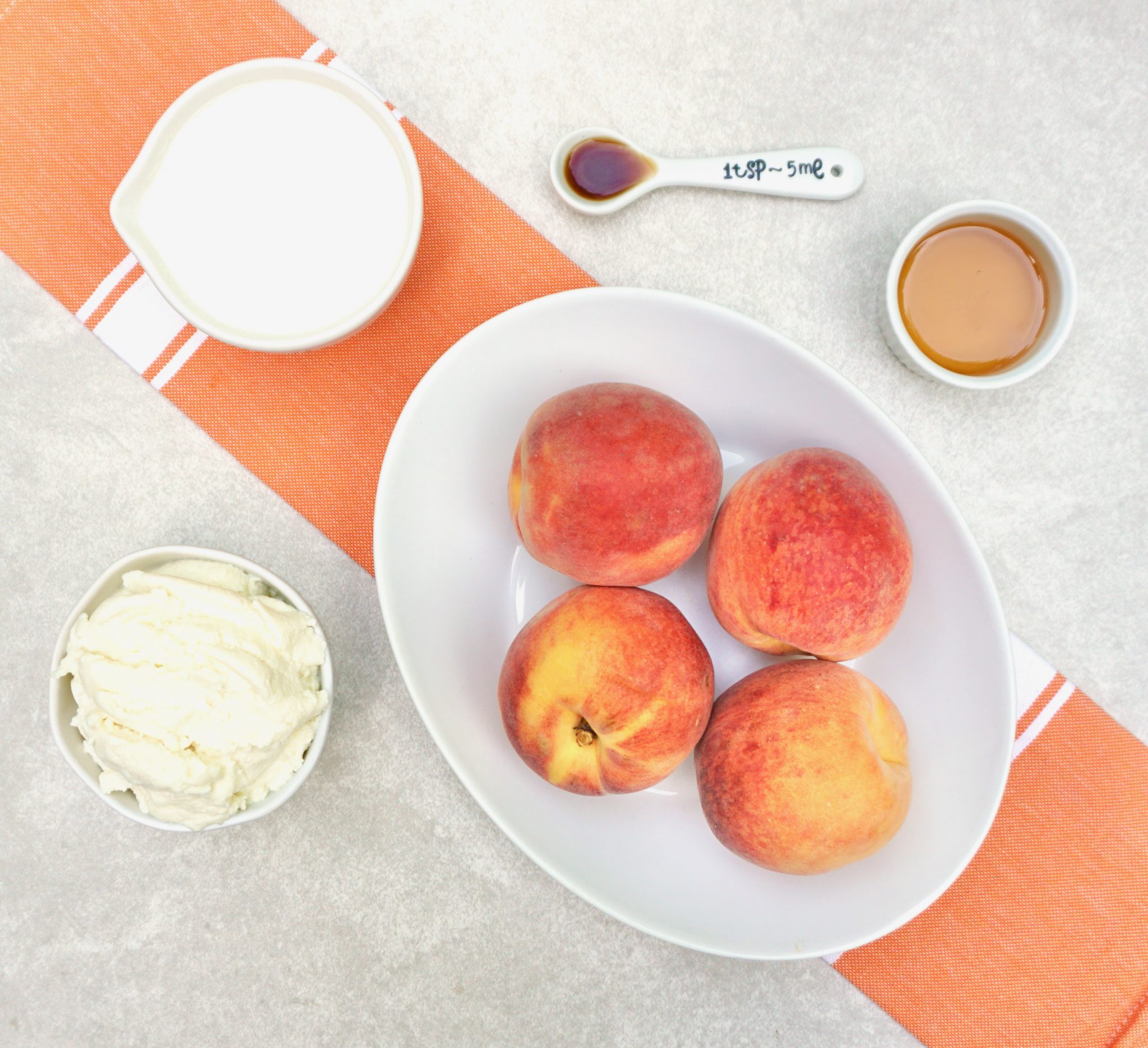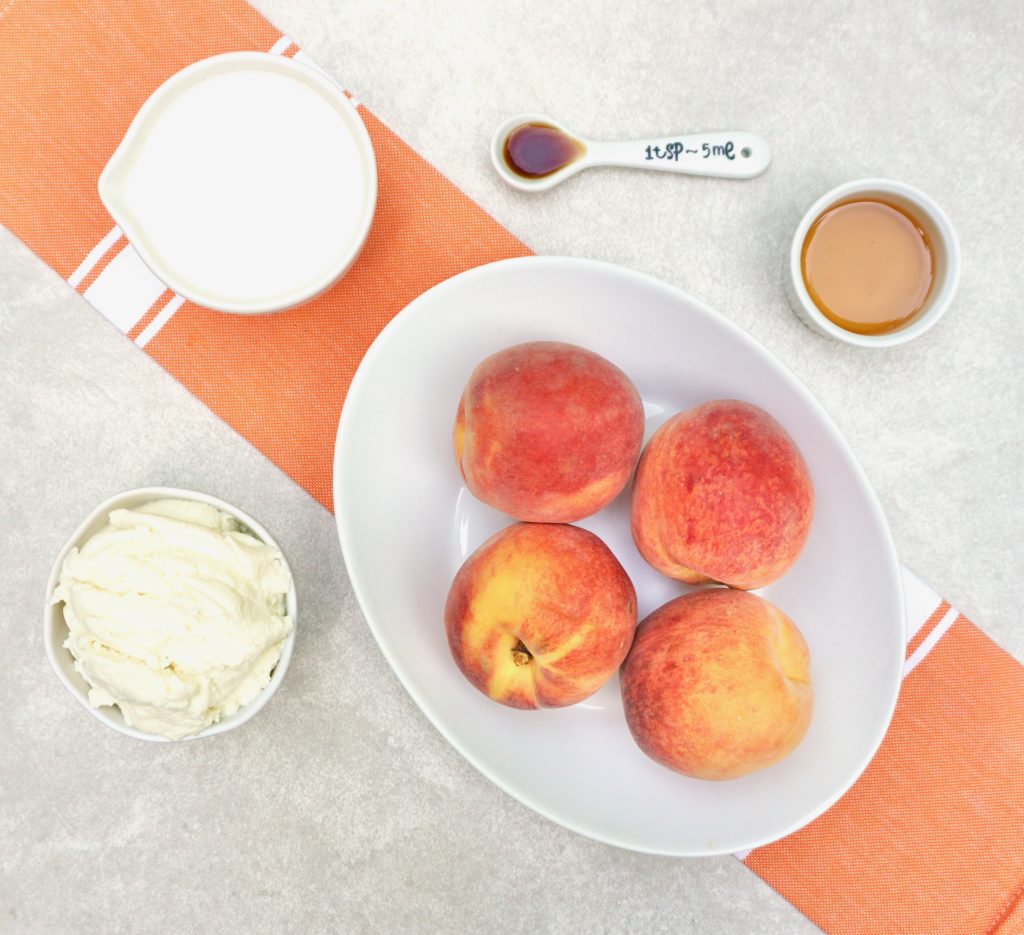 Honey Ricotta Grilled Peaches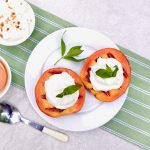 Print This
Ingredients
4 ripe peaches, cut in half and pit removed *see note
15 ounce container whole milk ricotta cheese
1 cup heavy cream
1 teaspoon vanilla extract
Canola oil for grilling
Optional fresh mint leaves for garnish
Instructions
Beat the heavy cream and vanilla together until it is thickened. Add the ricotta cheese and honey and beat until it is light and fluffy. Cover the whipped ricotta and chill until you are ready to grill the peaches.
Light your gas grill, or if you have cooked over charcoal, grill the peaches after everything else has been grilled, while your coals are still hot. You want to be grilling over a medium heat.
Lightly brush both sides of the peach halves with canola oil. Place peaches, cut side down onto the grill grate and grill peaches for 4-5 minutes. Resist the urge to move them so that you get nice distinct grill marks.
Turn the peaches over and grill for an additional 4-5 minutes. The peaches should be tender and the skins should be charred.
Place the peach half onto a serving plate and top it with a dollop of the ricotta cream. You could also serve the ricotta on the side in a small bowl.Garnish with mint leaves if you are using them.
Notes
Your peaches should be ripe but still firm for the best results.