Natural Dye Easter Eggs can be made with ingredients that you already have in your home. Vegetables and spices are used here to create colorful eggs without any artificial ingredients.
These eggs are not going to be the perfectly colored bright eggs that you get when you use a kit. They will be much paler, and inconsistently colored and that's what I like about them.
There is no exact timing when you make Natural Dyed Easter Eggs. The turmeric will color the eggs really fast. The cabbage, chili and beets will produce nice color in a moderate amount of time. The spinach will produce a really pale green and it will take three times the time. If you are going to skip one, make it the spinach!
To make purple eggs use beets. To make orange eggs use chili powder. To make blue eggs use red cabbage. To make green eggs use spinach. To make yellow eggs use turmeric.
Check out how I add colored eggs to Nisu Bread for Easter dinner.
If you want a good egg salad recipe to use up the leftovers, check out Pickle Egg Salad.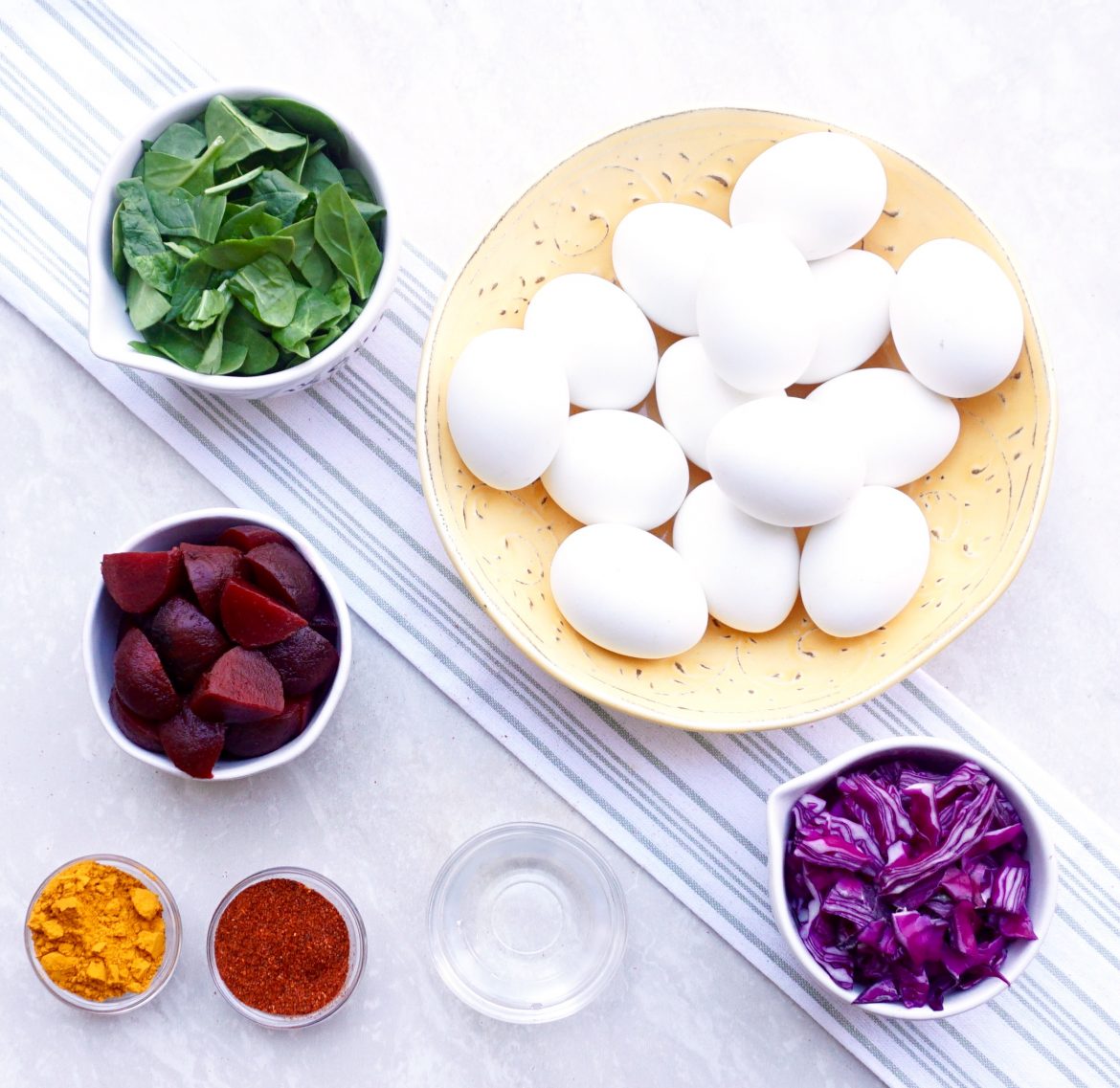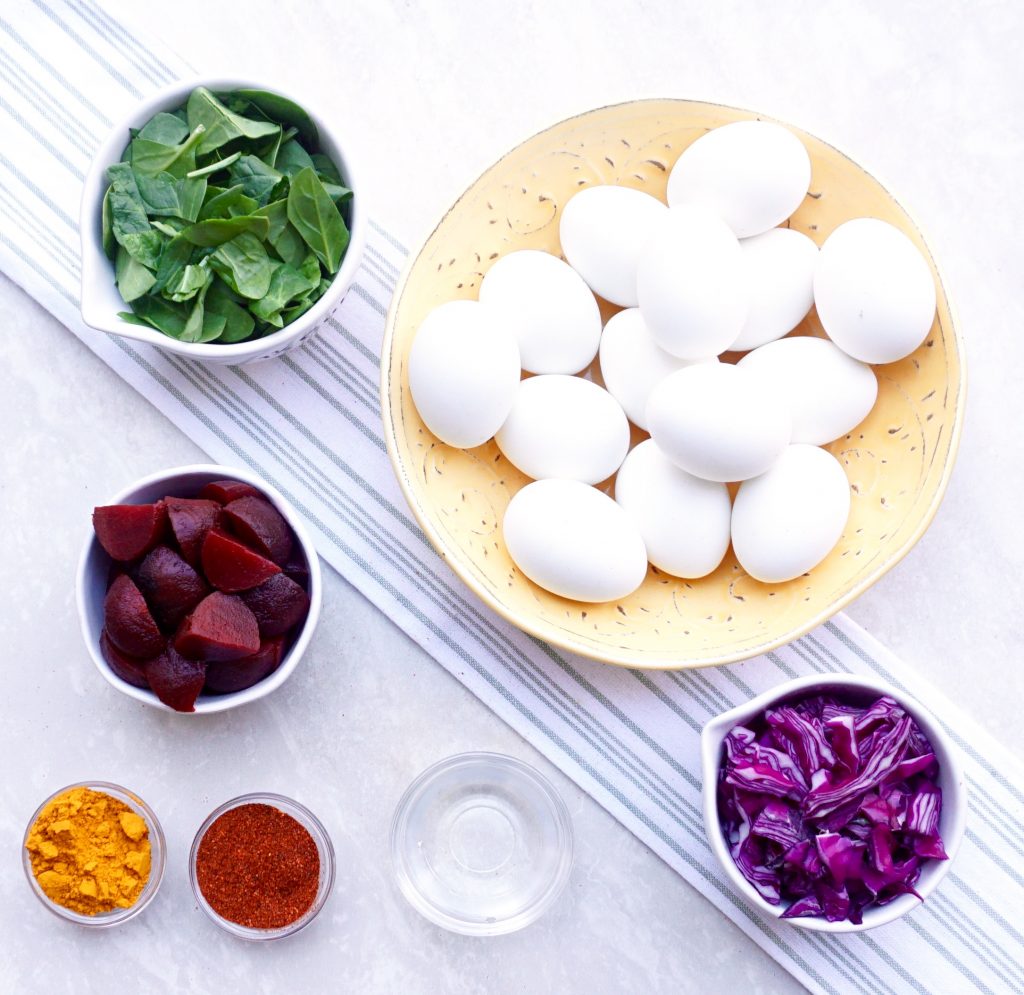 Natural Dye Easter Eggs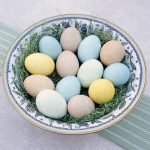 Print This
Ingredients
1 cup beets, can be cooked or frozen for purple

2 tablespoons chili powder for orange

1 cup shredded red cabbage for blue

2 cups spinach for green

2 tablespoons turmeric for yellow

hard boiled eggs, as many as you want

1 ½ cups water for each color

1 tablespoon white vinegar for each color
Instructions
Place the eggs into a saucepan large enough to hold as many eggs as you want to make. Make sure they are not overcrowded  or they will crack. Cover them with water and bring them to a boil. Boil for 7 minutes. Drain and cool.
To make the dyes you need to add 1½ cup water to a saucepan for each color. Then add either the beets, chili powder, cabbage, spinach or turmeric.  Bring them to a boil over high heat then reduce the heat to low and simmer for 15 minutes or until you see a vibrant color.
Strain each dye into a glass large enough to hold an egg and add 1 tablespoon vinegar to the glass. Drop one egg into each dye.
Stir the eggs to get consistent color and let them sit until they are as deeply colored as you want.
Remove the eggs from the dye and place on a baking rack to dry.
Repeat the process until all of the eggs are dyed.