Whole Grain Kitchen Sink Muffins are healthy and packed full of good things like walnuts, dried cranberries, coconut and orange zest. They are sweetened with blue agave instead of sugar and made with sprouted wheat flour.
Sprouted wheat flour is made from wheat kernels that have been allowed to sprout. Once they have sprouted, they are dried and ground into a whole grain flour. Sprouted wheat flour is nutrient rich. Sprouting starts a chemical change to the grains so they have more vitamins and less starch than whole wheat.
This easy recipe is put together in one bowl, no mixer needed. They only take 20 minutes to bake and are a great breakfast warm from the oven.
Sprouted wheat flour can replace all purpose flour in the same ratio to make things a bit more healthy. You could also just replace part of the all purpose flour. Check out these other muffin recipes and maybe try to do this. There are Blueberry Muffins, Strawberry Banana Muffins, Banana Chocolate Chip Muffins, Cranberry Orange Muffins, Pumpkin Crumble Muffins, Blueberry Lemon Muffins and Orange Muffins.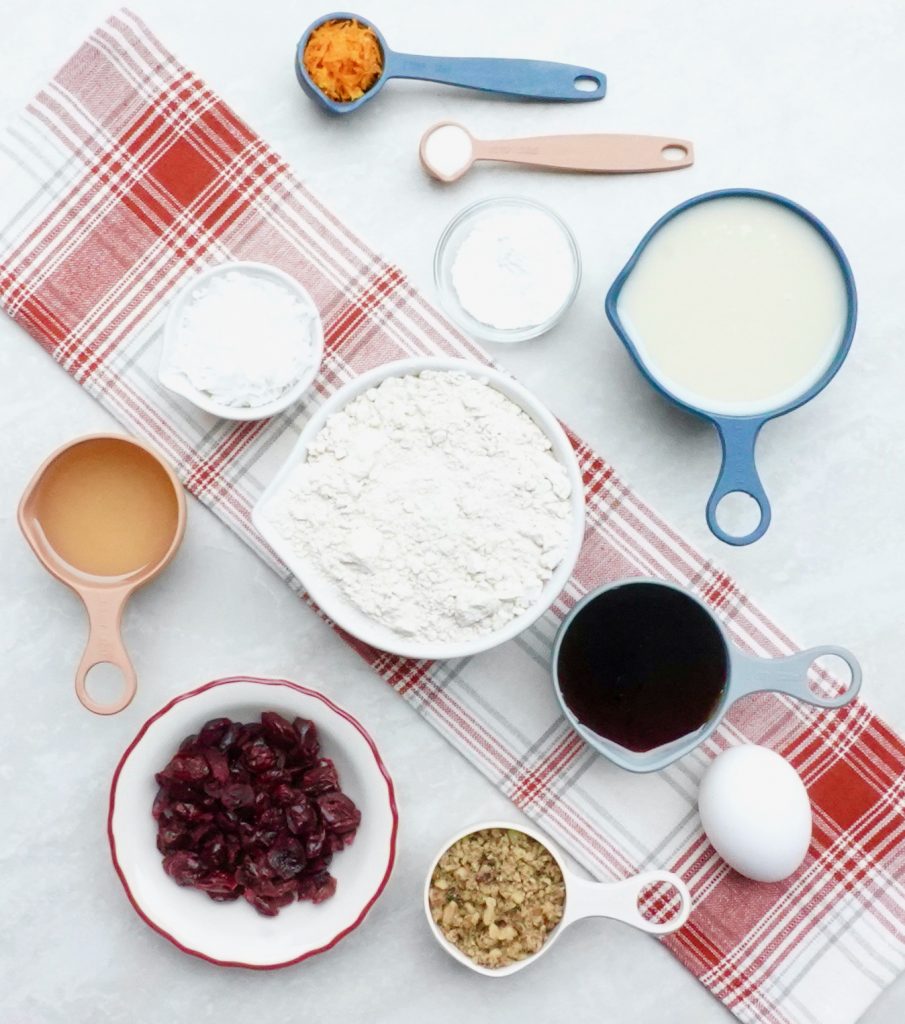 Whole Grain Kitchen Sink Muffins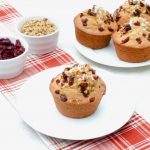 Print This
Ingredients
1 large egg

1⁄3 cup canola oil

1 cup almond milk

½ cup organic raw blue agave

1 ½ cups sprouted wheat flour (whole wheat can be substituted or all purpose flour)

2 tsp baking powder

½ teaspoon iodized salt

1⁄4 cup ground walnuts

½ cup dried cranberries

1⁄4 cup sweetened shredded coconut

1 tablespoon orange zest

* 8 paper cupcake liners
Instructions
Preheat muffin to 400 degrees
Place 8 cupcake liners in a muffin tin.
In a large bowl, beat the egg. Add the canola oil, almond milk, and agave. Whisk together well.
Add the flour , baking powder and salt. Stir them in to the wet ingredients thoroughly.
Stir in the walnuts, cranberries, coconut and orange zest. Combine well.
Spoon batter evenly into 8 cupcake liners. Bake for 20 minutes.
Cool for a few minutes in the muffin tin. Either serve warm or remove to a wire rack to cool completely.
*These muffins can be frozen for up to 2 months. Place them into the freezer on a baking sheet to freeze them. Once they are frozen, transfer them to an airtight freezer container.