Blueberry Lemon Muffins are moist and flavorful. They are made with fresh lemon juice and lemon zest. They are topped with a lemon glaze which adds a brightness to the muffin.
Always a favorite for breakfast or snacks, these muffins are freezer friendly so they can be made ahead of time and defrosted as needed. They will be fine in the freezer for up to 30 days. They are simple to put together and bake in just 20 minutes.
Blueberry Lemon Muffins are the perfect marriage of citrus and berries. If you like the combination, you may also like Blueberry Lemon Scones which are also great for breakfast. If you prefer a blueberry muffin without the added lemon, check out Blueberry Muffins.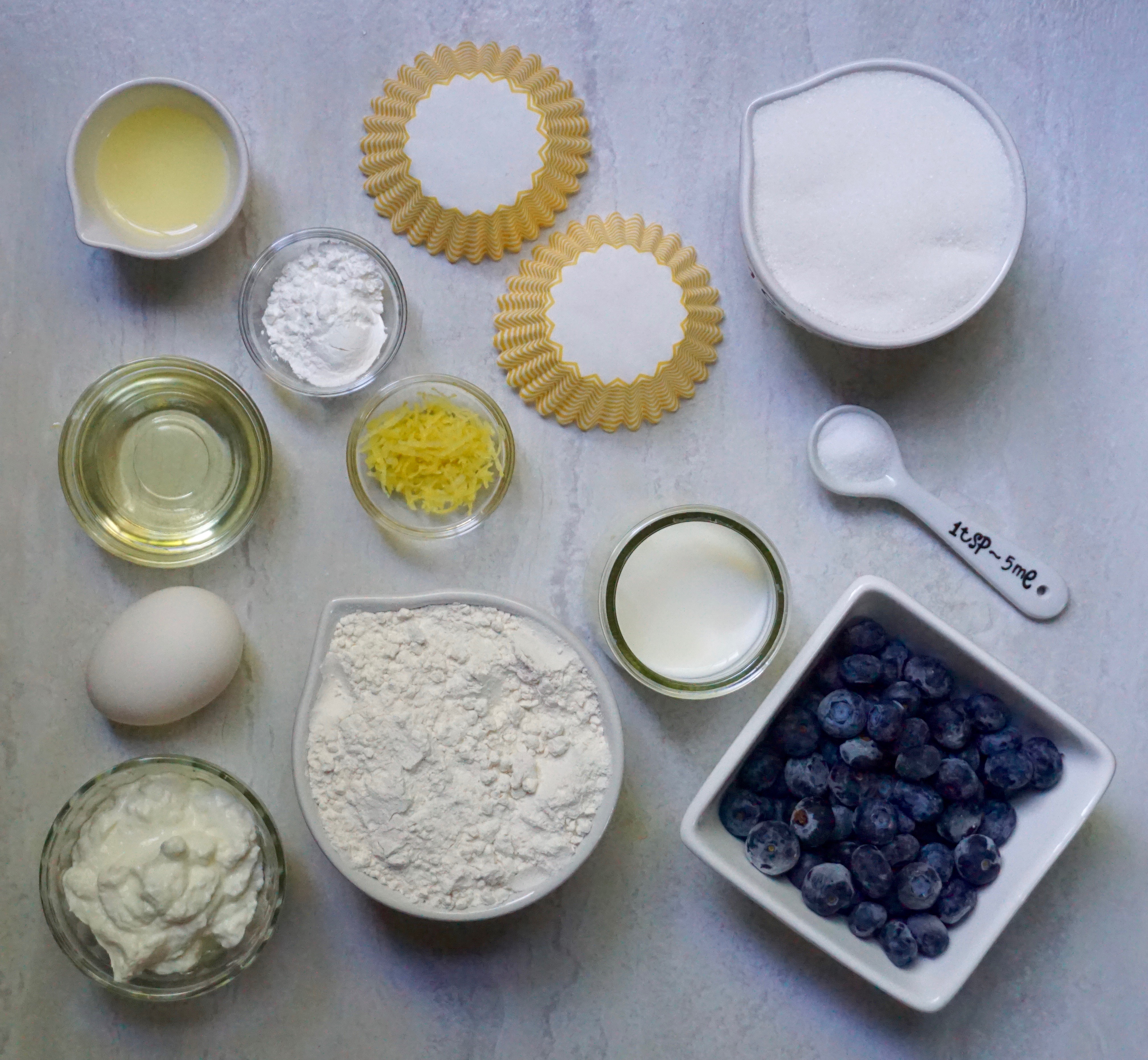 Lemon Blueberry Muffins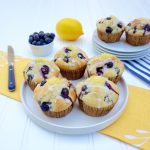 Print This
Ingredients
MUFFINS:

Cupcake liners

1 large egg

1/2 cup milk

1/4 cup vegetable oil

1/2 cup plain yogurt

1 1/2 cups all purpose flour

1/2 cup sugar

2 teaspoons baking powder

1/2 teaspoon salt

1 cup blueberries

1 teaspoon lemon zest

1 tablespoon lemon juice

GLAZE (optional)

1 cup confectionary sugar

2 tablespoons lemon juice

2 teaspoons lemon zest (for garnish)
Instructions
Preheat muffin to 400 degrees
Place 8 cupcake liners in a muffin tin.
In a medium bowl combine the flour, sugar, baking powder and salt. In a small bowl, beat the egg and add the milk, yogurt, lemon juice and vegetable oil. Mix well.
Add the wet ingredients to the flour mixture and combine well.
Stir in the blueberries and lemon zest.
Spoon batter evenly into the 8 cupcake liners. Bake for 20 minutes.
Skip the glaze if you want to serve the muffins warm.
Cool completely on a wire rack if you plan to glaze the muffins. Stir together the confectionary sugar and lemon juice. Make sure that the glaze is fluid enough to flow off a spoon. If it is too thick add more lemon juice, by the 1/2 teaspoon until this is achieved.
Drizzle the glaze with a spoon over the tops of the muffins. Sprinkle the muffins with lemon zest. Let glaze set before serving. This will take about 30 minutes.