Spaghetti Meatball Soup is pure comfort food. It is a variation on the classic pasta dinner made into a soup. It has all the great flavors of the original dish in a hearty and flavorful broth.
Home made meatballs are the stars here! They are easy to make with just a few ingredients. The soup base has all of seasonings that are used in most tomato sauces and the end result is worth the time it takes to make this.
This soup can be frozen for up to 3 months in a freezer container so you could get multiple meals from it.
Pasta soups make great meals as they are filling and delicious. Check out Lasagna Soup, Sausage Tortellini Soup, Mediterranean Vegetable Soup,  Turkey Gnocchi Soup, and Tortellini Soup for some other hearty options.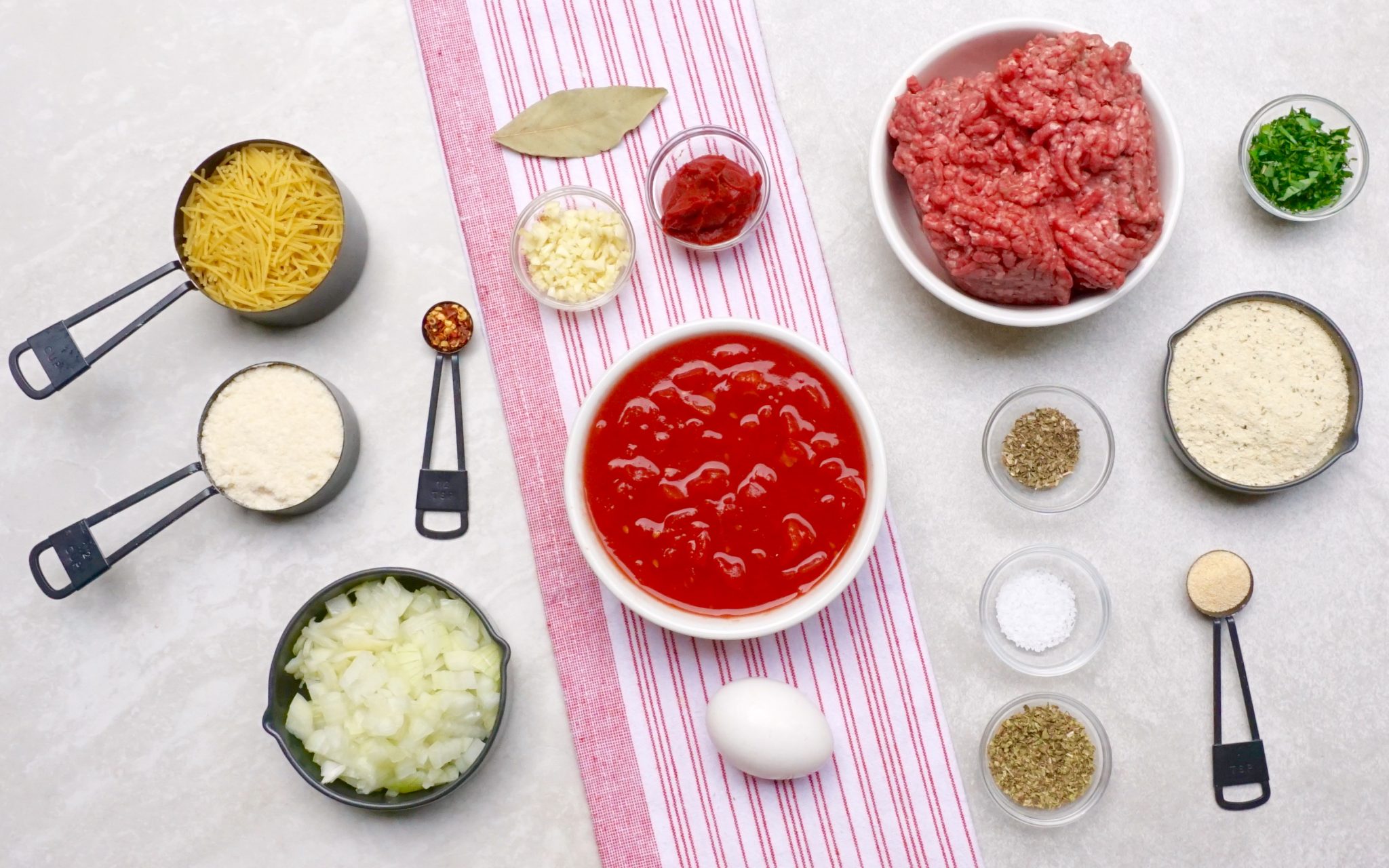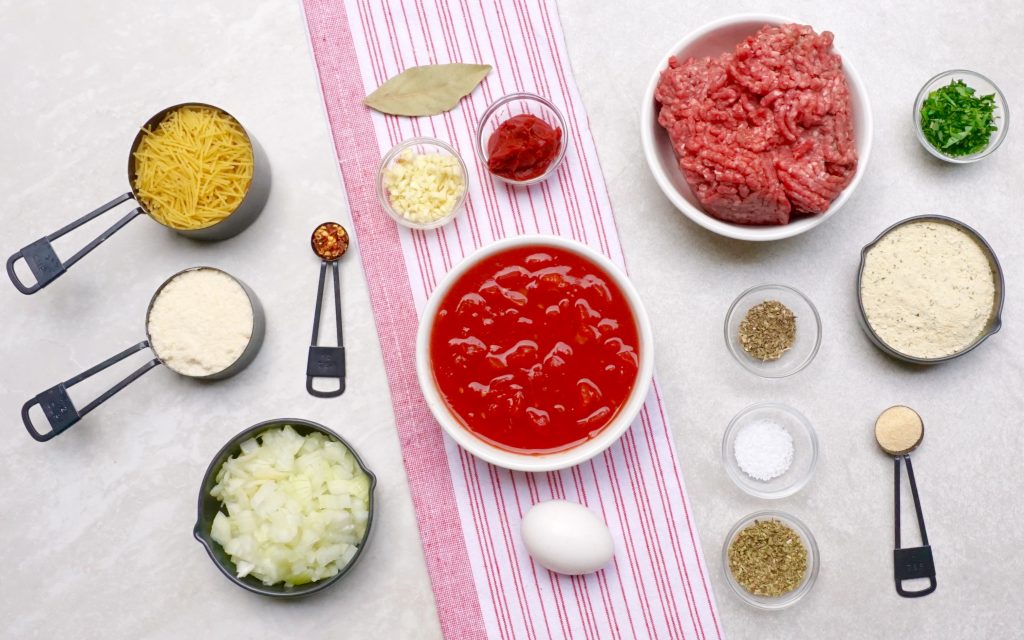 Spaghetti Meatball Soup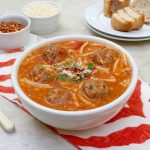 Print This
Ingredients
MEATBALLS:

1 pound lean ground beef

½ cup Italian seasoned breadcrumbs

2 tablespoons fresh parsley, chopped

1 teaspoon garlic powder

1 large egg

SOUP:

1 tablespoon olive oil

1 cup yellow onion, chopped (one small onion)

4 garlic cloves, minced

(28 ounce) can crushed tomatoes

2 tablespoons tomato paste

6 cups chicken broth

2 teaspoons dried oregano

1 teaspoon dried basil

1 teaspoon kosher salt

½ teaspoon crushed red pepper

1 cup Fideo cut spaghetti *see note

½ cup grated parmesan cheese
Instructions
MEATBALLS:
Preheat the oven to 350 degrees.
In a large bowl combine the ground beef, bread crumbs, parsley, garlic powder and egg. Add a pinch of salt and pepper if desired.
It's easiest to use your hands to combine the mixture well.
Roll the mixture into 1 inch meatballs.
Place the meatballs on a wire rack on a baking sheet that has been lined with foil.
Bake the meatballs for 15 minutes. They should be lightly browned and cooked through.
SOUP:
Heat the olive oil in a large stockpot over medium low heat. 
Add the onions and garlic and for 2-3 minutes until they begin to soften.
Add the crushed tomatoes, tomato paste chicken broth, oregano, basil, kosher salt and red pepper to the pot. 
Raise the heat to high and bring the soup to a boil. Lower the heat to medium low and simmer the soup for 15 minutes.
Add the fido to the pot and cook for an additional 8 minutes.
Add the meatballs to the pot and simmer for 5 minutes so they will be heated through.
Stir in the parmesan cheese and serve.
Notes
Fideo pasta is a cut spaghetti. It is a fine pasta like angel hair, that has been pre- cut into 1 inch pieces. If you cannot find it at your local store, purchase angel hair pasta. Hold a few strands at a time in your hand and break the pasta off into one inch pieces.