Sausage Tortellini Soup is a hearty soup made with Italian ingredients. It is a perfect combination of sausage, pasta and vegetables in a flavorful broth. There is nothing like soup on a cold winter day to warm you up!
This soup comes together easy and fast. With a cooking time of under 30 minutes you can have a comforting meal on the table. Serve it with some Italian bread and you are good to go!
Pasta soups are hearty, and Sausage Tortellini Soup makes a filling and delicious option. If you are a tortellini fan you can can also check out my other recipe for a tomato based Tortellini Soup and Sun Dried Tomato Tortellini Soup.
If you like a sausage soup you should check out Sausage Minestrone, and Tuscan Sausage Soup.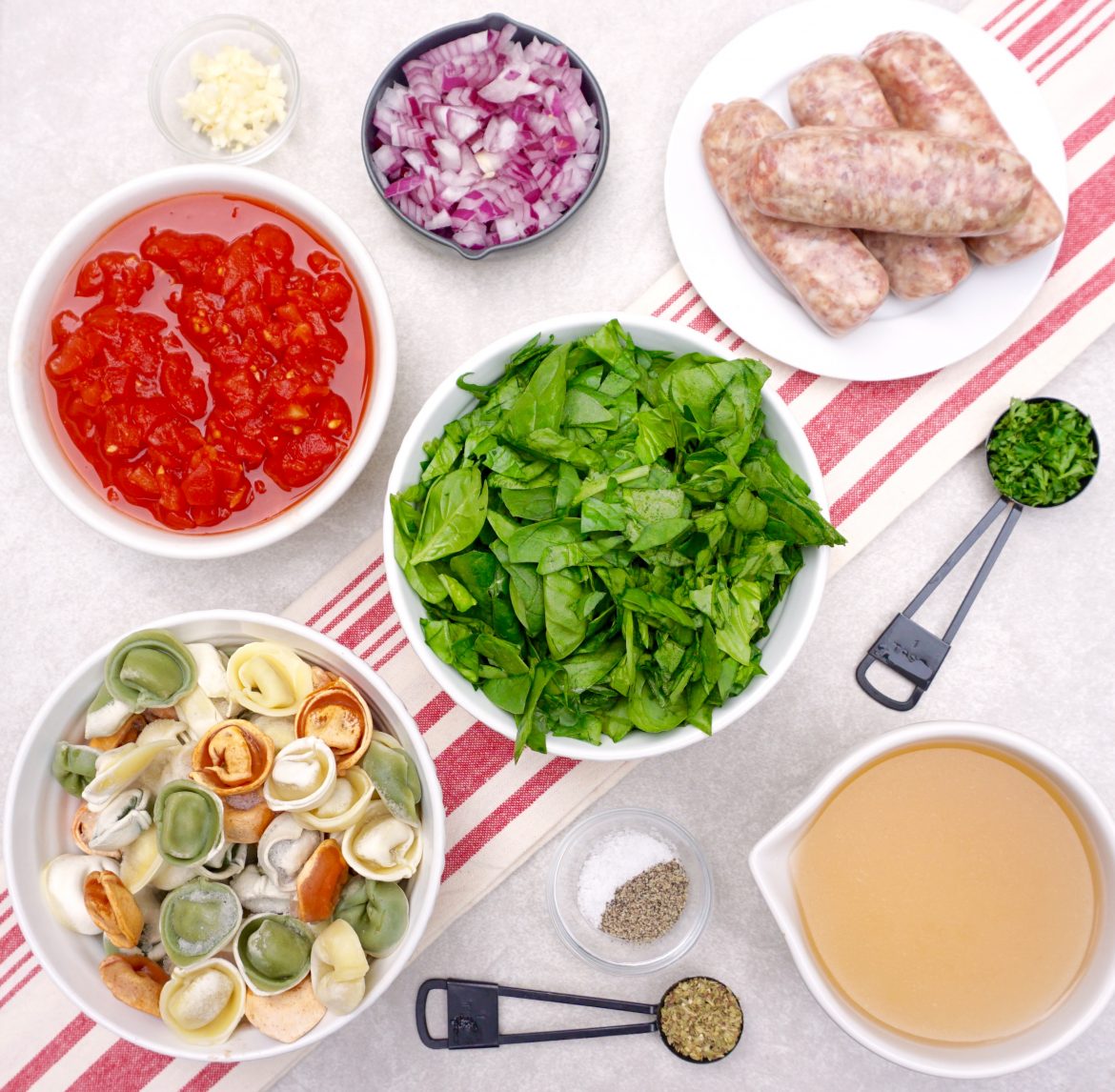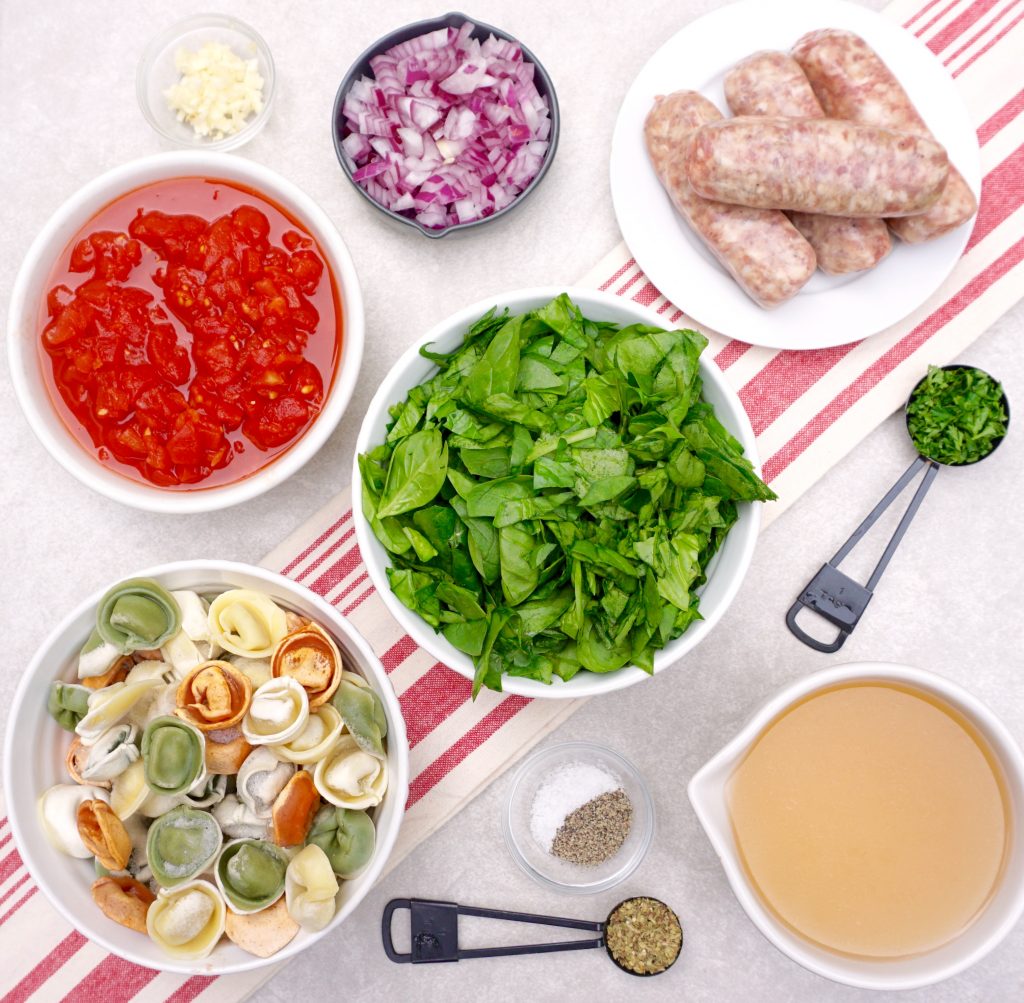 Sausage Tortellini Soup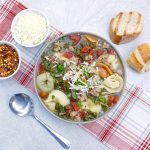 Print This
Ingredients
1 tablespoon olive oil

4 links Italian sweet sausage,( ½ pound) removed from casings and crumbled

½ cup red onion, chopped

2 garlic cloves, minced

1 teaspoon dried oregano

2 quarts chicken stock, (8 cups)

14.5 ounce can diced tomatoes

12 ounces cheese tortellini, fresh or frozen

6 ounce bag baby spinach, stems removed and chopped

1 tablespoon fresh parsley, chopped

Salt and pepper to taste
Instructions
Heat the olive oil in a large stockpot over medium low heat. Add the sausage and onion and cook for 5-6 minutes, breaking up the chunks of sausage with a fork and knife. 
Add the garlic and oregano. Cook, stirring occasionally for an additional 2 minutes.
Add the tomatoes and chicken broth. Raise the heat to high and bring to a boil.
Add the tortellini and cook for the time specified on the package. Cooking times will vary depending on whether you are using fresh or frozen. The tortellini should be slightly firm to the bite.
Stir in the spinach and chopped parsley. Season with salt and pepper to your taste