Tuscan Sausage Soup is creamy and hearty. It is very flavorful with the addition of sun dried tomatoes, garlic, basil and parmesan cheese. Adding a bit of the oil from the sun dried tomatoes at the end gives it an additional boost of flavor.
The best part though about this soup is how fast and easy it is to make. With a cooking time of 20 minutes, this could easily be a weeknight dinner. It has everything you need for a complete meal. Add a loaf of bread and you are all set.
I recommend using low sodium chicken broth in this recipe. The parmesan cheese has some saltiness to it so regular broth may cause the soup to more salty than you prefer.
If you are a fan of Italian sausage, check out, Creamy Mushroom Sausage Rigatoni, Sausage and Peppers, Sausage Tortellini Soup, Tomato Sausage Sauce, and Sausage Pepper Rigatoni.
If you like a sausage soup check out Sausage Tortellini Soup and Sausage Minestrone.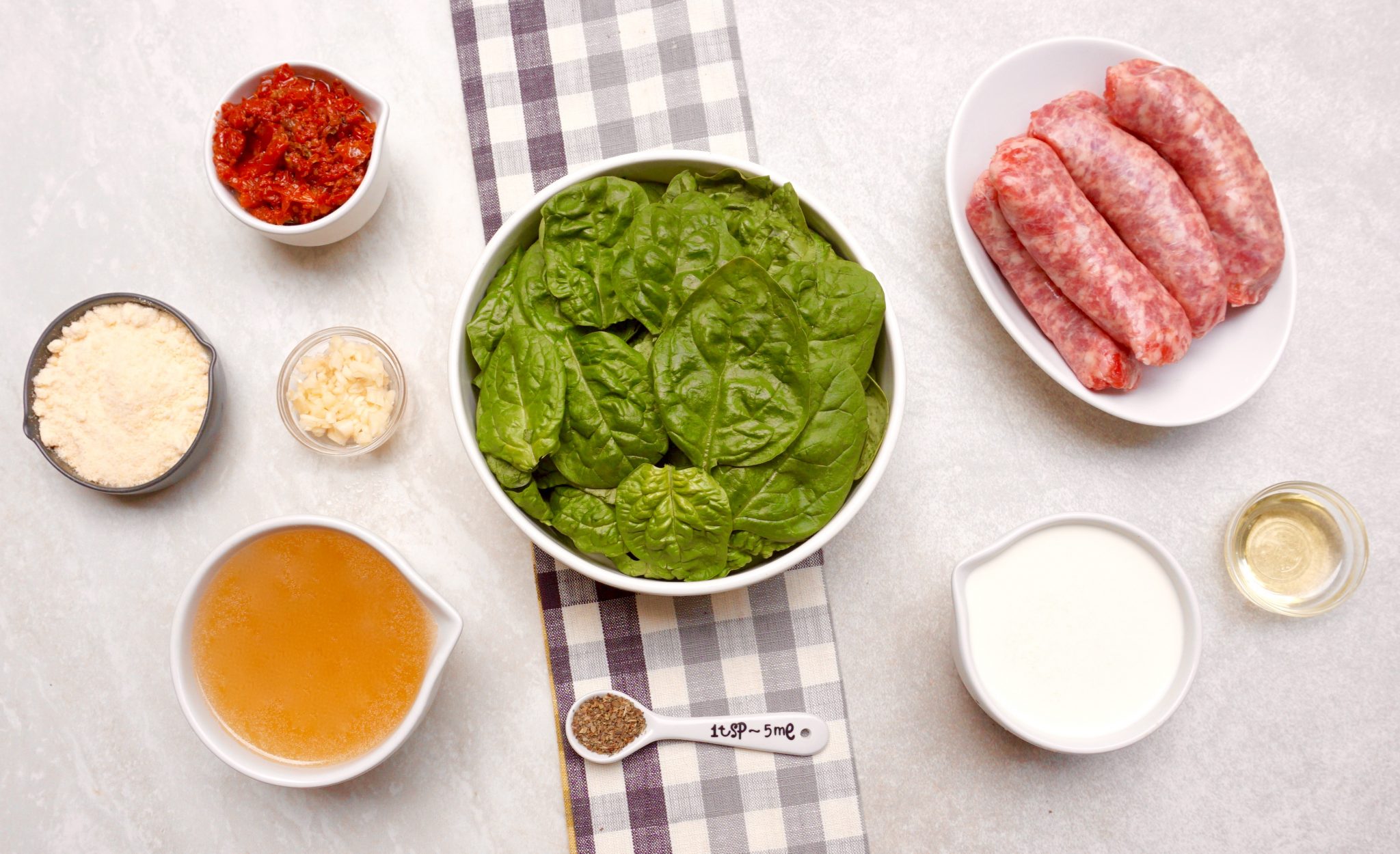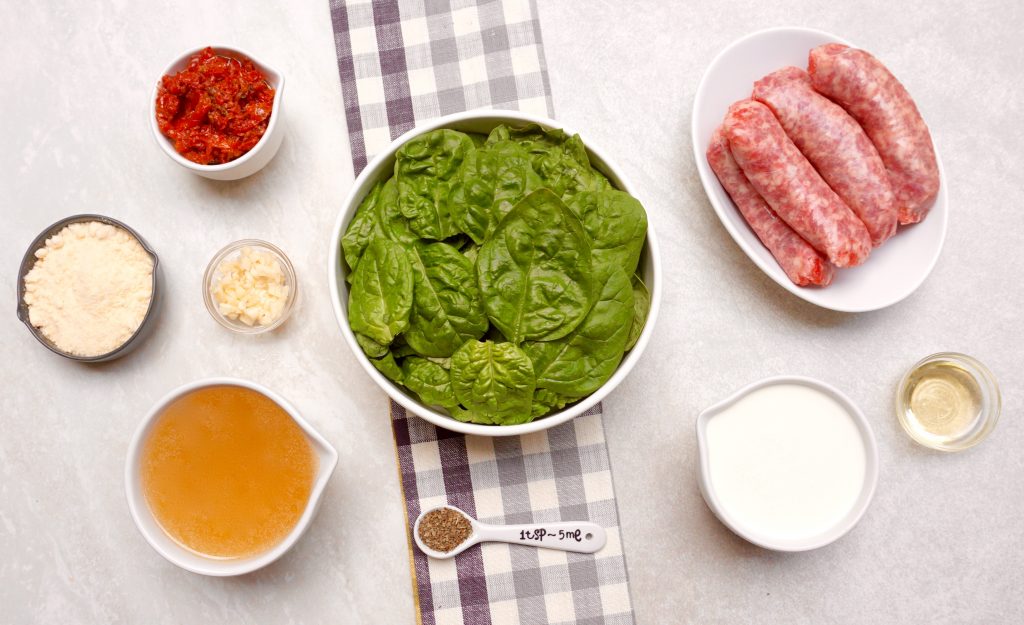 Tuscan Sausage Soup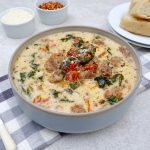 Print This
Ingredients
1 tablespoon olive oil

1 pound Italian sweet sausage, removed from casings

3 garlic cloves, minced

6 cups low sodium chicken stock

½ cup sun dried tomatoes, chopped

1 teaspoon dried basil

1 cup heavy cream

6 ounce bag baby spinach, stems removed

½ cup grated parmesan cheese

2 tablespoons oil from sun dried tomatoes
Instructions
Heat the olive oil in a large stockpot over medium low heat.
Add the sausage and cook until it has browned. Use a fork and knife to be cutting the sausage into small chunks as it cooks. This should take about 5 minutes.
Stir in the garlic and cook for an additional minute.
Add the chicken stock, sun dried tomatoes and basil to the pot. Raise the heat to high and bring to a boil. Once it comes to a boil, lower the heat to medium low and let it simmer for 10 minutes.
Add the cream and let the soup simmer for another 2 minutes so the cream is heated through.
Stir in the baby spinach and stir it until it wilts.
Stir in the parmesan cheese.
To add some nice flavor, stir in the oil from the sun dried tomatoes.