Tabouleh is a Lebanese parsley salad. It is so fresh and pretty to look at! Bulgar wheat is a mixed with fresh parsley, tomatoes. cucumbers and fresh mint leaves then mixed with a light lemon and olive oil dressing.
Tabouleh can be served as an appetizer or as part of a Mezze platter. I also think that it would pair well with Lemon Yogurt Chicken Kabobs for a light and fresh meal at a summer cookout. Check out 30 Simple Summer Cookout Side Dishes for some other recipe ideas.
The key to making this is to chop everything small! I used grape tomatoes instead of large ones because they are firm and with just a couple of slices you have tiny little pieces.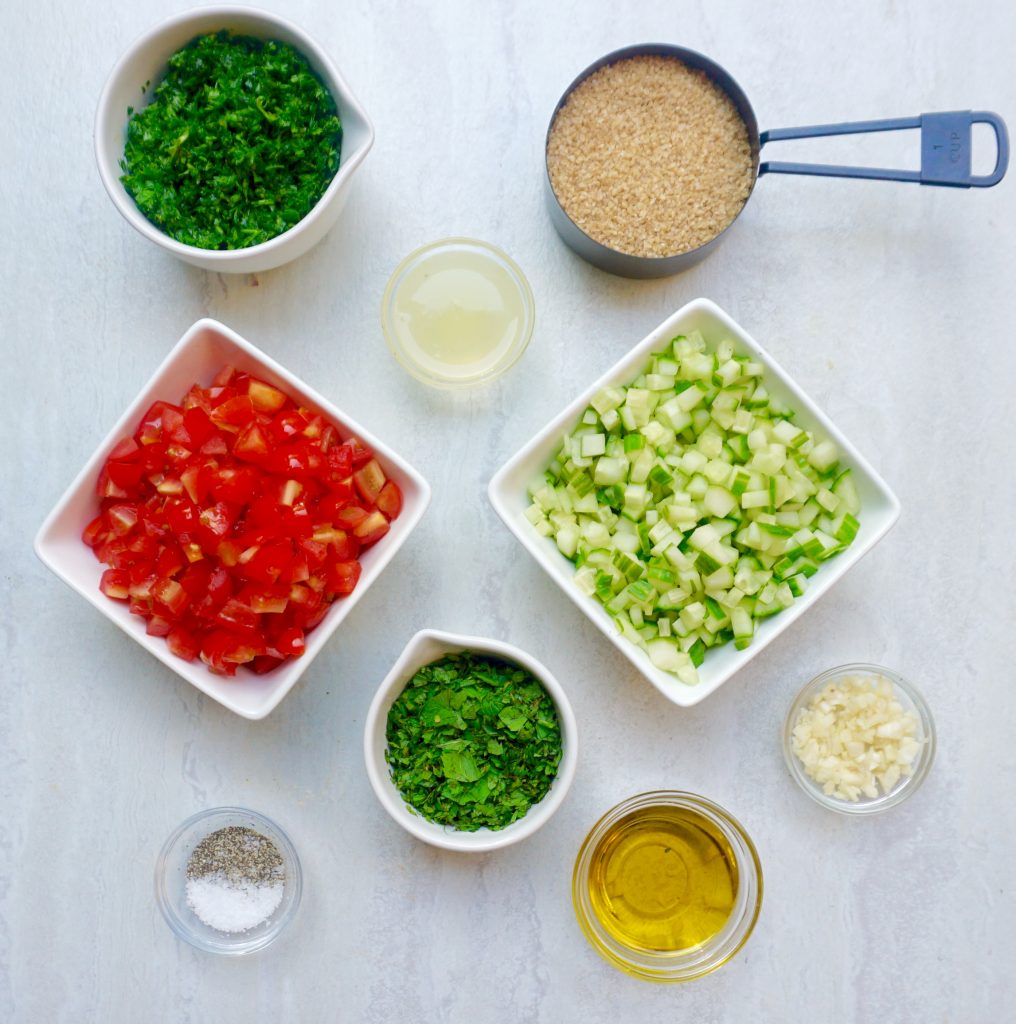 Tabouleh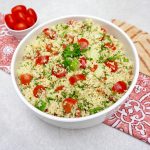 Print This
Ingredients
1 cup bulgar wheat

1 cup water

1 cup parsley leaves, finely chopped

½ cup mint leaves, finely chopped

2 cups grape tomatoes, diced into ½ cubes

1 english or hothouse cucumber, diced into ½ cubes

1 clove garlic, minced

3 tablespoons olive oil

3 tablespoons lemon juice

1 teaspoon kosher salt

1/2 teaspoon black pepper.
Instructions
In a small saucepan, bring the cup of water to boiling. Remove from the heat. Stir in the bulgar wheat.  Let this sit for 30 minutes until all of the water is absorbed.
In a large bowl, combine the bulgar,parsley,mint, tomatoes, cucumber, and garlic.
In a small bowl, stir together the olive oil, lemon juice, salt and pepper.
Pour the dressing over the salad and combine well.