Lobster Bisque is a classic creamy soup that is  made by straining the broth of lobster shells. While that may be a task that a five star chef would  be willing to undertake, I don't think we are! Am I right? This easy recipe will give you lots of flavor, a creamy soup, and still be simple to make.
Just by making a simple roux, we will be able to create a nice thick soup. The addition of sherry wine gives it an added pop of flavor. The lobster meat and a bit of tomato paste give the soup a nice pink color and the cream added at the end finishes it nicely.
The basic Lobster Bisque recipe can work just as well with shrimp if you prefer that over lobster. This would make a nice starter to a special meal or a hearty meal in itself.
If you like creamy seafood soups check out this New England Clam Chowder recipe.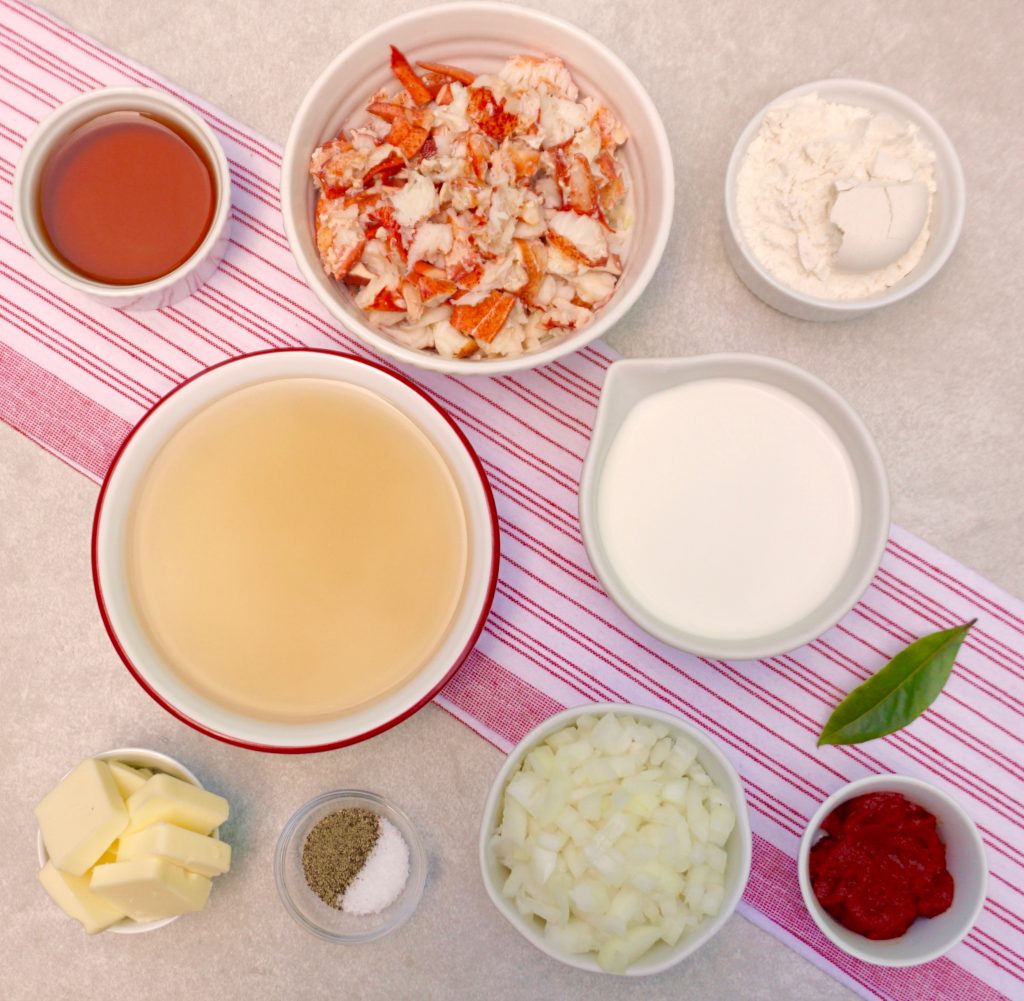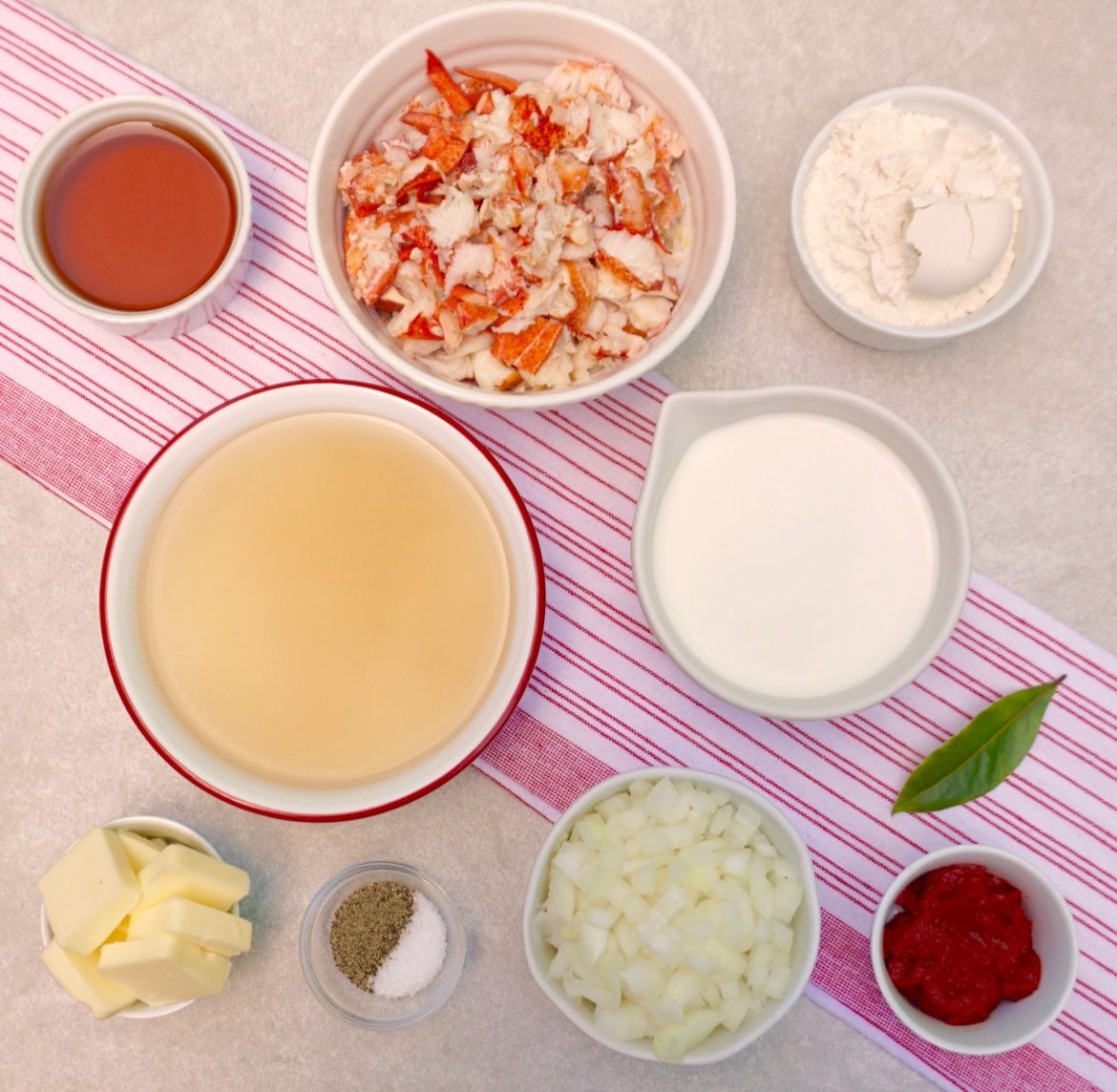 Lobster Bisque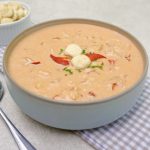 Print This
Ingredients
1 stick of butter
1 medium onion chopped
¾ cup of flour
2 - 14.5 ounce cans chicken broth
¾ cup dry sherry
3 - 1 ¼ pound lobsters, cooked and meat removed or 15 ounce can of lobster meat
1 large bay leaf
2 tablespoons tomato paste
3 cups light cream or heavy cream
salt & pepper to taste
Instructions
Melt the butter in a large saucepan over low heat. Add the chopped onion and cook for 2-3 minutes until it starts to soften. Do not let it brown.
Stir in the flour and mix it in well, using a whisk until you have a thick paste. Make sure that all of the flour is mixed in well.
  Slowly start adding the chicken broth, whisking constantly. You want to make sure that you whisk out any lumps of flour so that you have a smooth  mixture.
 When all the broth is incorporated, increase the heat to medium and continue to cook, stirring occasionally, until the soup thickens.
Stir in the sherry and lobster meat. Add the bay leaf. Simmer on low heat for 15 minutes. Stirring occasionally.
 Add the  tomato paste and whisk to blend it in well. You want to  achieve a consistent pink color. 
Add cream and stir it in. Heat thoroughly, but do not let the soup come to a boil!