Crab Cakes are made with fresh crab, bread crumbs, green onions, seasonings and an egg to bind them together. They are lightly coated with bread crumbs and browned in a light film of oil.
They are commonly found up and down the East Coast of the United Sates and are served either on a roll as a sandwich or simply on a plate with some side dishes.
Crab Cakes lend themselves especially well to summer meals. I usually serve them with tartar sauce and cole slaw.
If you are a fan of crabmeat, you might also want to try Crabbies, Crab Meat Pasta Salad and Crab Fritters.
You might also like Margarita Mussels and New England Clam Chowder.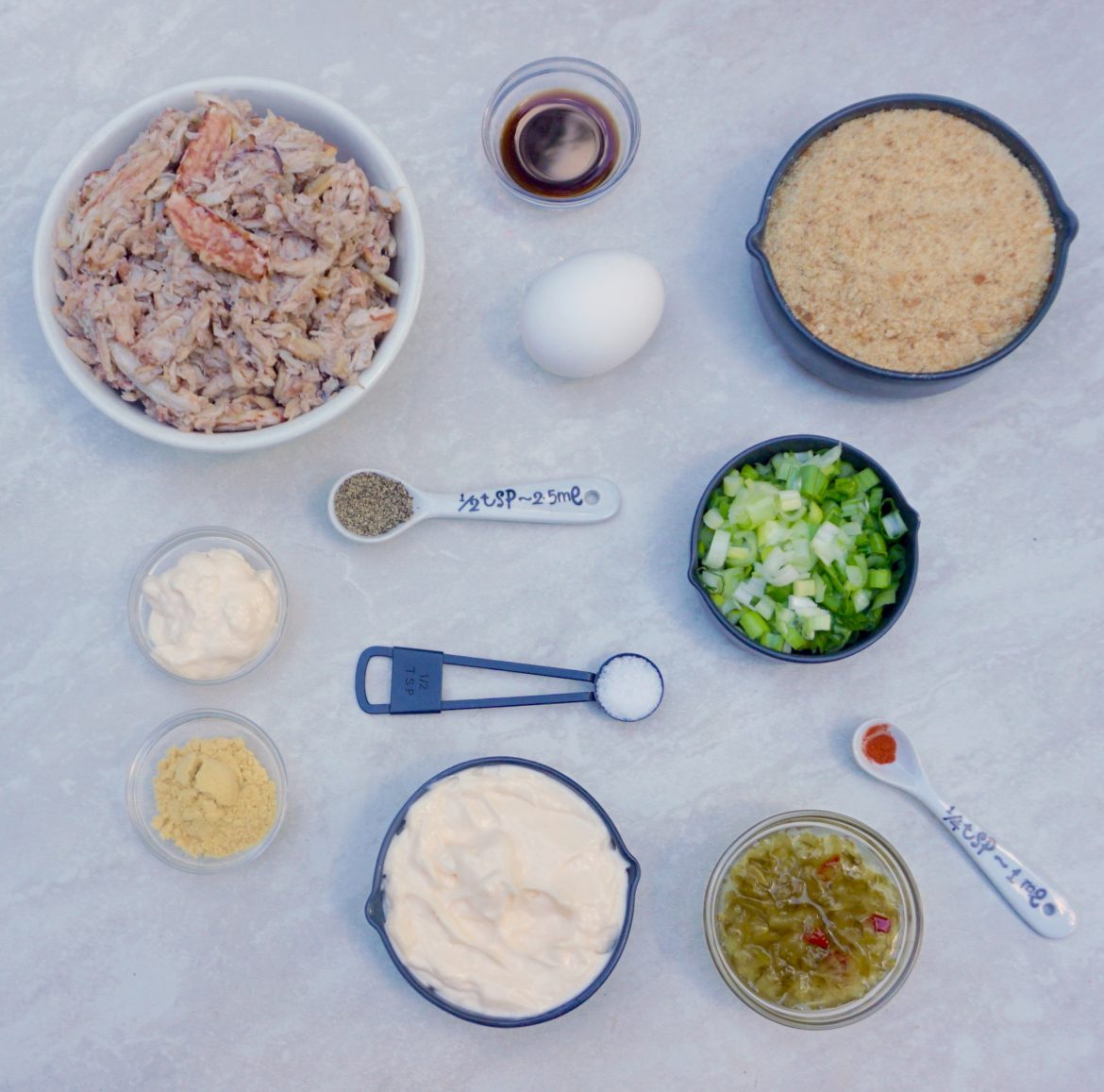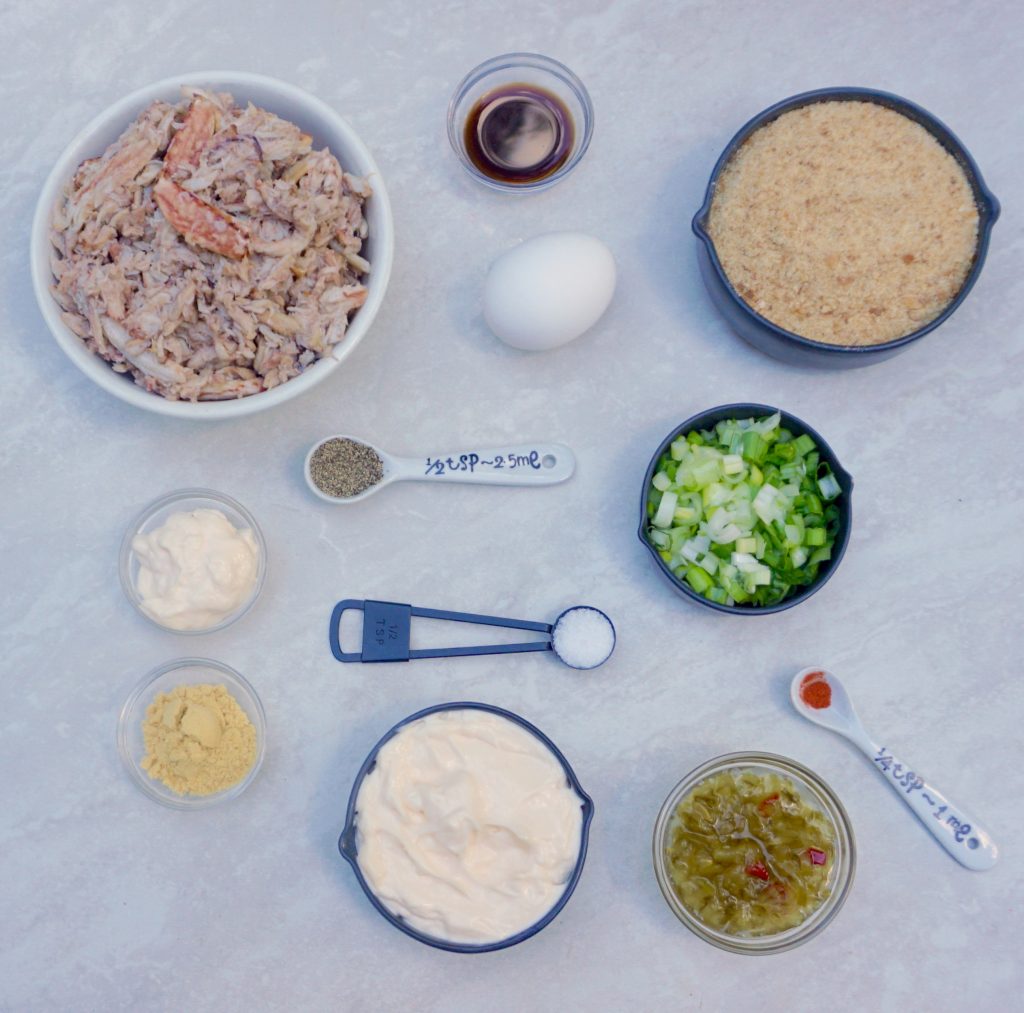 Crab Cakes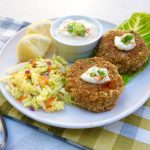 Print This
Ingredients
CRABCAKES:

1 pound lump or claw crabmeat

2 tablespoons mayonnaise

1 tablespoon Worcestershire sauce

2 teaspoons dry mustard

½ teaspoon kosher salt

black pepper

1 large egg, beaten

1 cup bread crumbs, divided

¼ cup green onions, finely chopped

canola or olive oil for frying

TARTAR SAUCE:

½ cup mayonnaise

1 tablespoon sweet pickle relish

pinch cayenne pepper
Instructions
Carefully pick over your crabmeat and remove any pieces of shell.
In a large bowl, combine the crabmeat, ½ cup of the bread crumbs, mayonnaise, Worcestershire sauce, mustard, green onions, salt, pepper and egg. Combine well.
Place the other ½ cup of bread crumbs on a small plate. Measure out a level 1/3 cup of the crab mixture and gently press it into a rounded cake. Press the cake lightly into the bread crumbs on both sides to coat it. You should have 8 crab cakes.
Pour just enough oil into a large skillet to lightly coat the bottom. Heat the oil over medium low and add the crab cakes. Cook the cakes for 4-5 minutes on each side until they are golden brown, adding a bit more oil if needed.