Chopped Greek Salad is a flavorful salad that is so good for summer eating with the fresh local vegetables. It makes a great side for just about anything you may be grilling.
The oil and vinegar dressing gets some extra flavor with the addition of Dijon mustard and dried oregano. The feta cheese and olives add a bit of saltiness which is a great complement  to the fresh vegetables. 
If you like a Greek salad, you should check out the Greek Orzo Salad recipe. Greek Salad Chicken is another way to add it to your summer line up.If you are a fan of feta cheese you might like the Roasted Red Greek Potatoes as well.
If you are looking for some other recipes that would be good for your summer cookouts, check out 30 Simple Summer Cookout Side Dishes.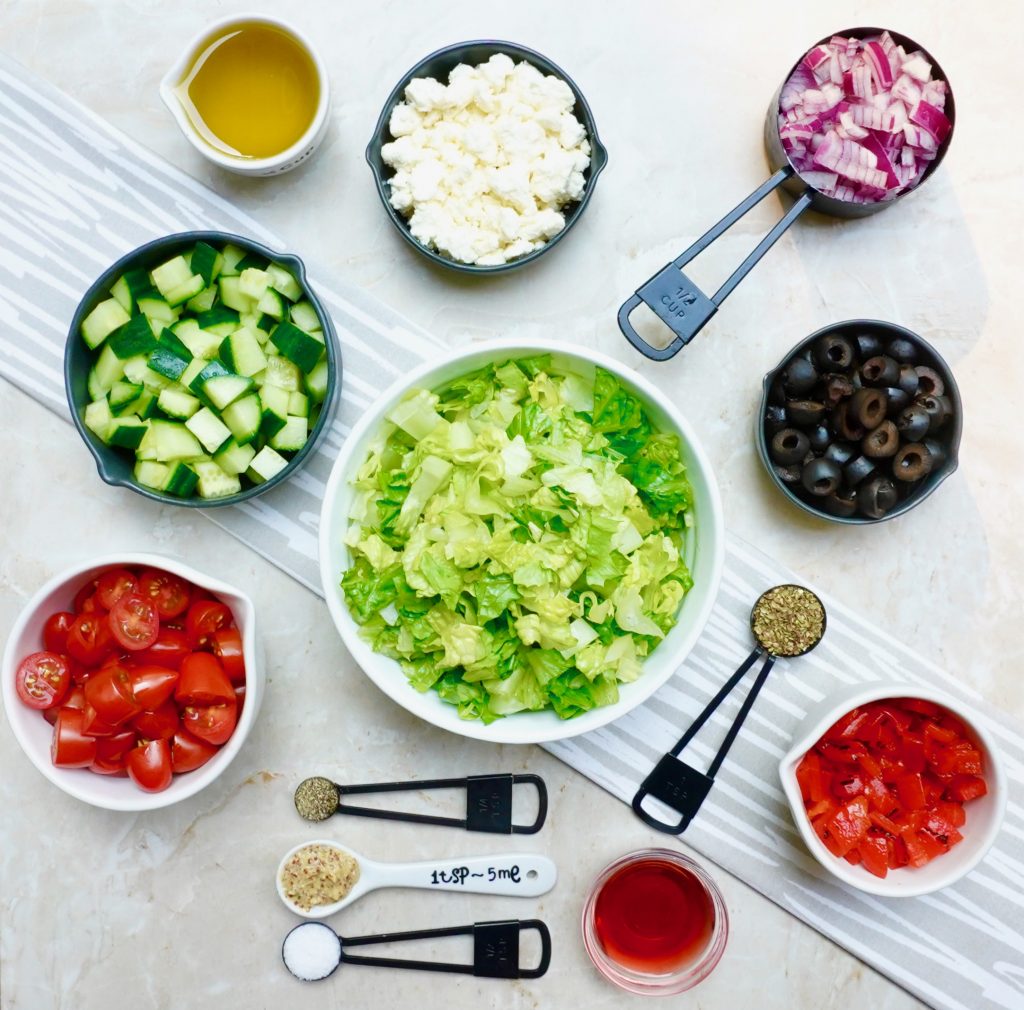 Chopped Greek Salad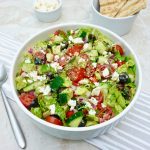 Print This
Ingredients
SALAD:

3 cups romaine lettuce, chopped

1 cup grape tomatoes, halved

1 cup seedless cucumber cut into ½ inch cubes

½ cup roasted red bell pepper, cut into ½ inch cubes

½ cup red onions, chopped

⅓ cup black olives, sliced

½ cup feta cheese, crumbled

DRESSING:

2 tablespoons red wine vinegar

¼ cup extra virgin olive oil

1 teaspoon Dijon mustard

1 teaspoon dried oregano

½ teaspoon kosher salt

¼ teaspoon black pepper
Instructions
In a large bowl, combine the romaine, grape tomatoes, cucumber, red pepper, red onions, black olives and feta cheese.
In a small bowl, whisk together the red wine vinegar, olive oil, Dijon mustard, oregano, salt and pepper.
Pour the dressing over the salad and combine well.