This Rum Cake recipe will most likely be the only time ever that I share a recipe that is made with packaged ingredients. It is really good as it is and I would be afraid to change it! This is an old recipe from Bacardi Rum. My mother made it when I was young and it has always been one of my favorite cakes.
This cake is a hit wherever you take it! It became sort of famous at my workplace and at one point I was making it not only during the holidays  but throughout the year for birthday cakes! Rum Cake is moist and it takes like rum but not in an over bearing way at all. It keeps for days if you are lucky enough to have any left over.
If you want to try another cake that is made with alcohol, check out Guinness Chocolate Cake.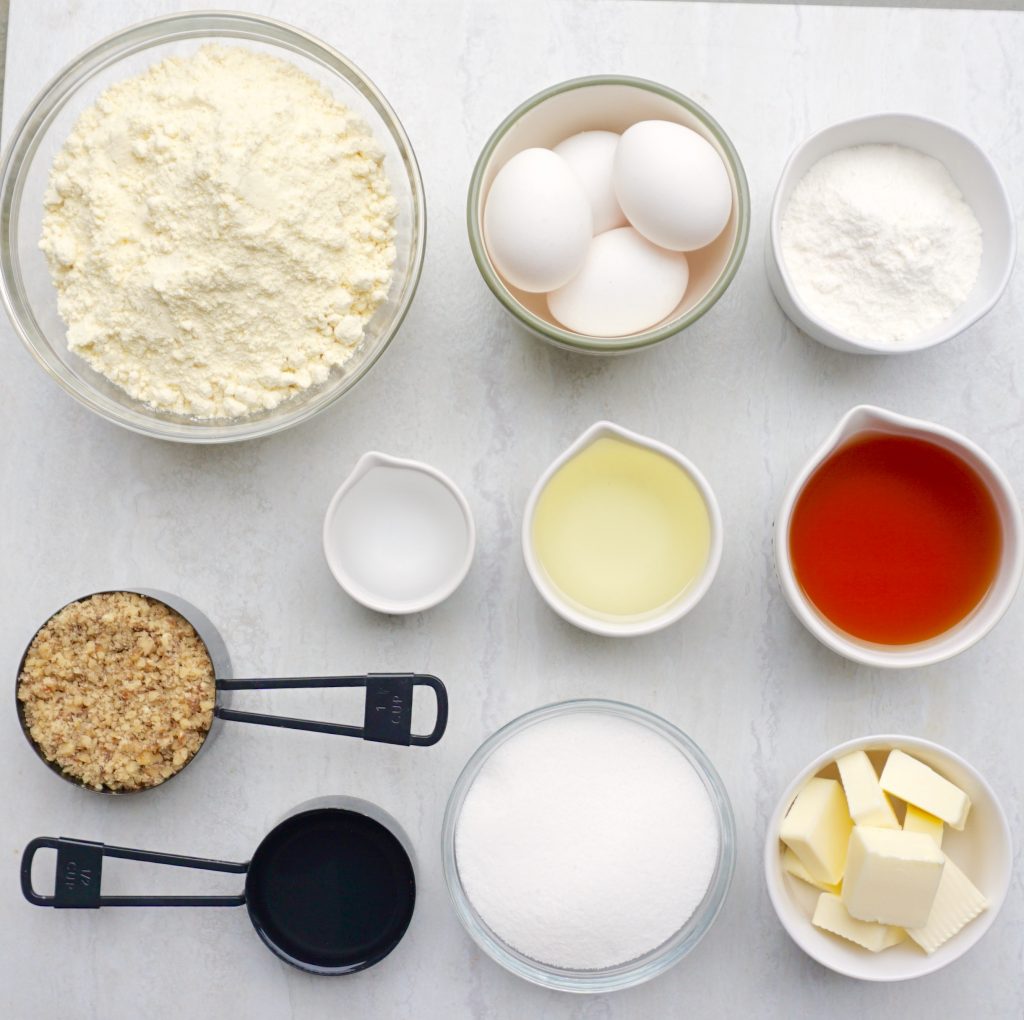 Rum Cake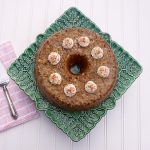 Print This
Ingredients
CAKE:

I cup walnuts, chopped

1 package yellow cake mix

3 ¾ ounce package instant vanilla pudding

4 large eggs

½ cup cold water

½ cup dark rum

½ cup vegetable oil

GLAZE:

1 stick butter

¼ cup water

1 cup granulated sugar

½ cup dark rum
Instructions
CAKE:
Preheat oven to 350 degrees
Grease and flour a 10 inch tube or Bundt pan.
Sprinkle the chopped walnuts evenly over the bottom of the pan
Using an electric mixer, combine the cake mix, pudding mix, eggs, water, rum and vegetable oil. Mix well.
Pour the cake batter over the nuts. Bake 1 hour, until the top is completely dry and firm.
Remove the cake from the pan to a wire rack and to cool. Invert it so that the nuts are on top.
GLAZE:
Melt the butter in a saucepan. Stir in the water and sugar. Bring to a boil and boil for 5 minutes, stirring constantly.
Remove from the heat and carefully add the rum. It will sizzle!
Place a sheet of waxed paper under the cake.
Drizzle and smooth the glaze over the top and sides of the cake. Allow for the cake to absorb the glaze and then repeat the process until all of the glaze is used up. The glaze will harden as it sits. Allow an hour before serving.