This wine spritzer was created for a very specific reason. My daughter Kaitlin made me the napkins in the photo. She goes to a block print studio in Brooklyn every weekend where she creates some pretty amazing things. These napkins were her first attempt at printing on fabric and they are beautiful! She also bought me these wine glasses to go with the napkins.
I didn't want to just pour wine into the glasses, I wanted to create something to drink that was pretty, fun and worthy of the setting.
If you have been reading my posts, you already know that I am slightly obsessed with Cara Cara oranges. I am truly a seasonal cook and since these oranges are available for only a short period of time, I try to use them every way that I can before they vanish until next year. These oranges are a dark orange colored naval orange and very juicy.
This wine spritzer is enhanced with fresh squeezed Cara Cara orange juice. It is pretty and tastes great. It would be a perfect substitute for a Mimosa!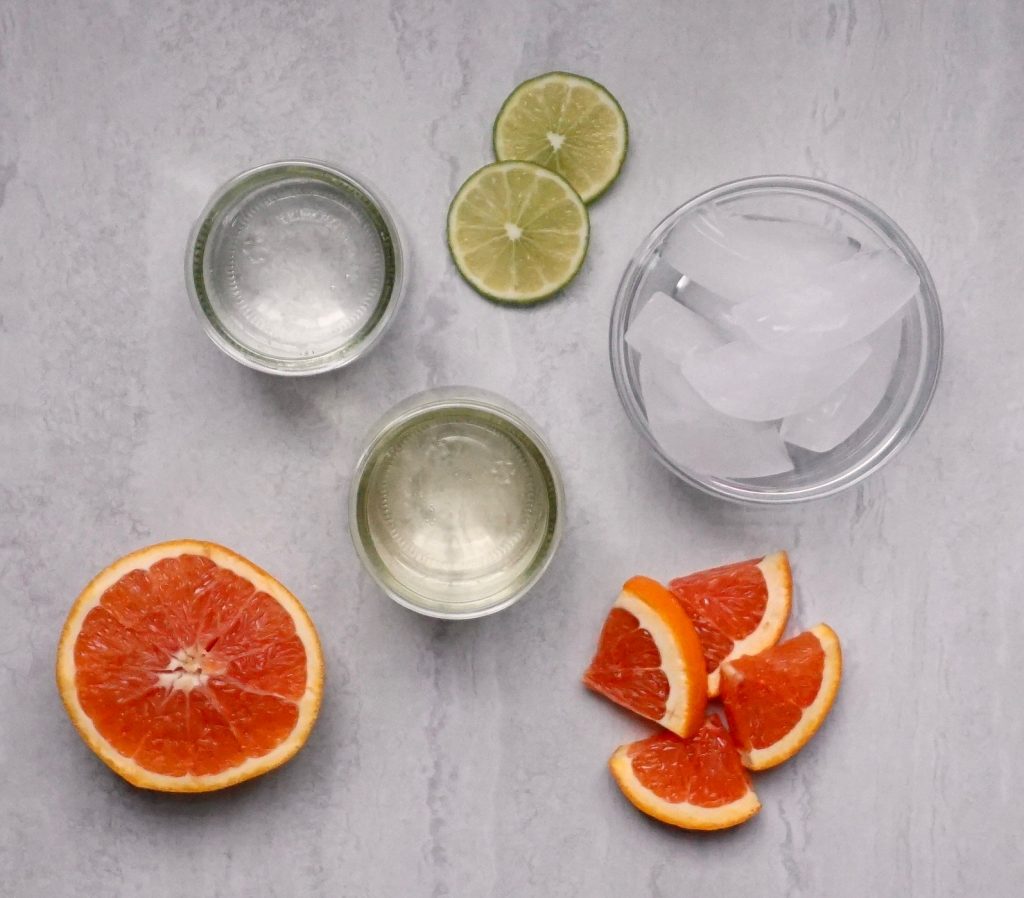 Cara Cara Wine Spritzer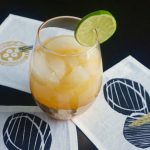 Print This
Ingredients
1/2 cup white wine
1/2 cup seltzer water
1/2 cup Cara Cara orange juice, 1 orange
ice
fresh lime for garnish.
Instructions
Cut your Cara Cara orange in half and squeeze to juice into a 1/2 cup measuring cup.
Add ice to your wine glass.
Pour the wine, orange juice and seltzer water over the ice. Stir and garnish with a fresh lime slice.