Are you looking for a refreshing cocktail that is perfect for any time of the year? This Cara Cara Wine Spritzer is for you! This light, refreshing combination would make a great summer spritzer. It is enhanced with fresh squeezed Cara Cara orange juice which makes it pretty and delicious.
If you would like to try some other drinks you can make with wine, check out Tinto de Verano. It is Spain's most popular summer wine drink recipe. This red wine spritzer either combines red wine and sprite soda or red wine with sparking water. It is another refreshing mixed wine drink.
If you like a fruity wine cocktail, you might want to try a Strawberry Mimosa. Another good drink that is mixing wine with seltzer and fruit is Holiday Sangria.
SOME THINGS TO KNOW: (FAQ'S )
WHAT IS A WINE SPRITZER?
The easy wine spritzer is a simple wine-based cocktail. It is made with just a few ingredients. Red wine or white is mixed with soda or seltzer water and ice. You can also add some fresh squeezed fruit juice for extra flavor.
HOW TO MAKE A WINE SPRITZER:
Ice is placed into a serving glass then the wine and soda are added. You can easily vary the amounts of wine and sofa that you use in the drink to lighten up the alcohol content.
WHAT IS A CARA CARA ORANGE?
A Cara Cara Orange is a type of navel orange. It is similar in size and color to a navel orange on the outside. The flesh of a Cara Cara orange is a red pink color which is different than the light orange flesh of a navel orange.
WHAT IS THE BEST WINE TO USE IN MY CARA CARA WINE SPRITZER?
Pinot Grigio, Sauvignon Blanc, Riesling and Chardonnay wines are all good choices. The best thing to do is use a wine that you know you like. If you would like to learn some more, check out The Basic Guide to White Wine.
SUBSTITUTIONS: 
If you cannot find Cara Cara oranges at your local grocery store, you can substitute navel oranges or blood oranges. If you are making this as a summer spritzer, lemons or limes could be used as well instead of the orange juice.
You can use club soda or a sparkling water in place of the seltzer water.
CAN CARA CARA WINE SPRITZER BE MADE AHEAD OF TIME?
This spritzer will be best if it is made when you are ready to serve it. If it is made ahead of time, the melting ice cubes can dilute the drink. The seltzer can also become flat while sitting.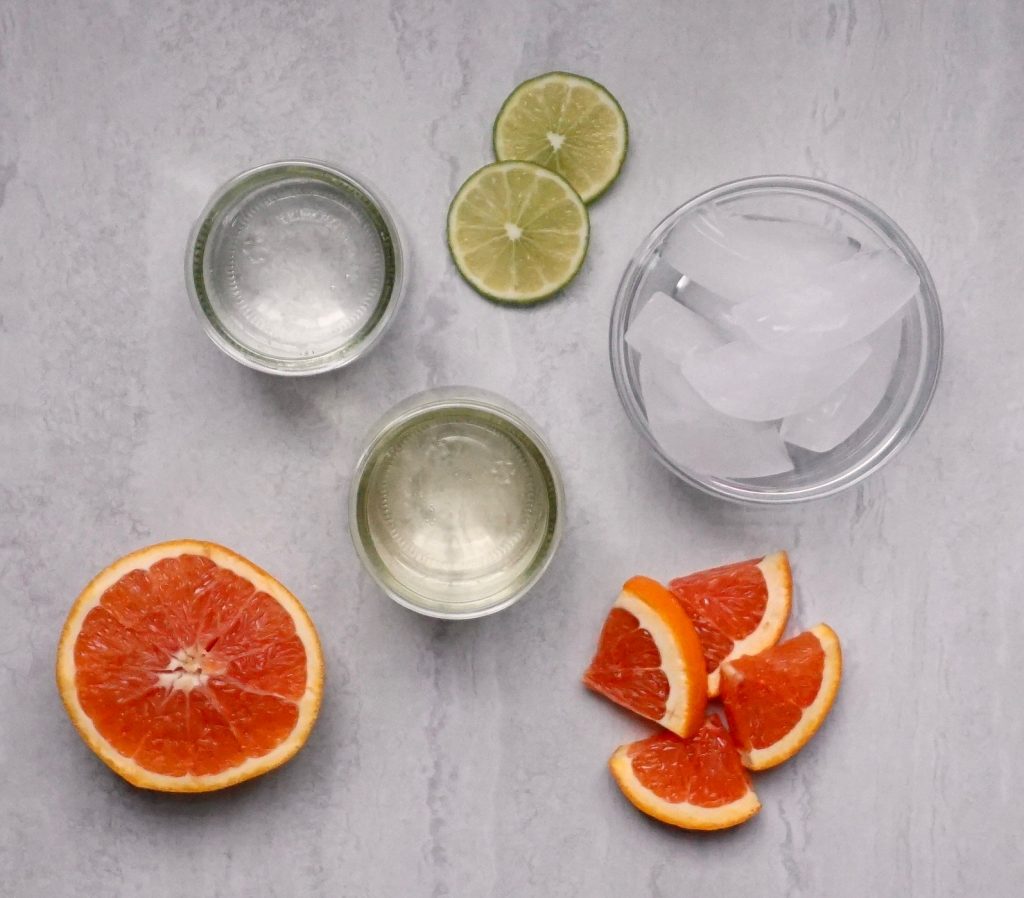 Cara Cara Wine Spritzer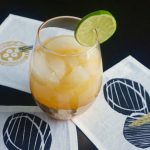 Print This
Ingredients
½ cup white wine (the wine should be cold)
½ cup seltzer water
½ cup Cara Cara orange juice, 1 orange
6-8 ice cubes
fresh lime for garnish.
Instructions
Cut your Cara Cara orange in half and squeeze to juice into a 1/2 cup measuring cup.
Add the ice to your wine glass.
Pour the wine, orange juice and seltzer water over the ice.
Stir and garnish with a fresh lime slice.