Gingerbread Waffles are festive and fun. While they would make a great breakfast any time of the year, they are perfect for the holidays.
These waffles have all the warm spices and are slightly sweetened with molasses and brown sugar. They are easily mixed together by hand in just a few minutes. You can simply serve them with maple syrup or add a festive touch with some whipped cream and seasonal sprinkles.
Gingerbread is always a good addition to the holidays. If you are a fan, check out Gingerbread Pancakes ,Gingerbread Cookies, Cranberry Gingerbread Cake and Pumpkin Gingerbread Trifle.
If you are looking for another waffle that would be fun for the holidays, check out Red Velvet Waffles. They can be decorated with red and green sprinkles for Christmas breakfast.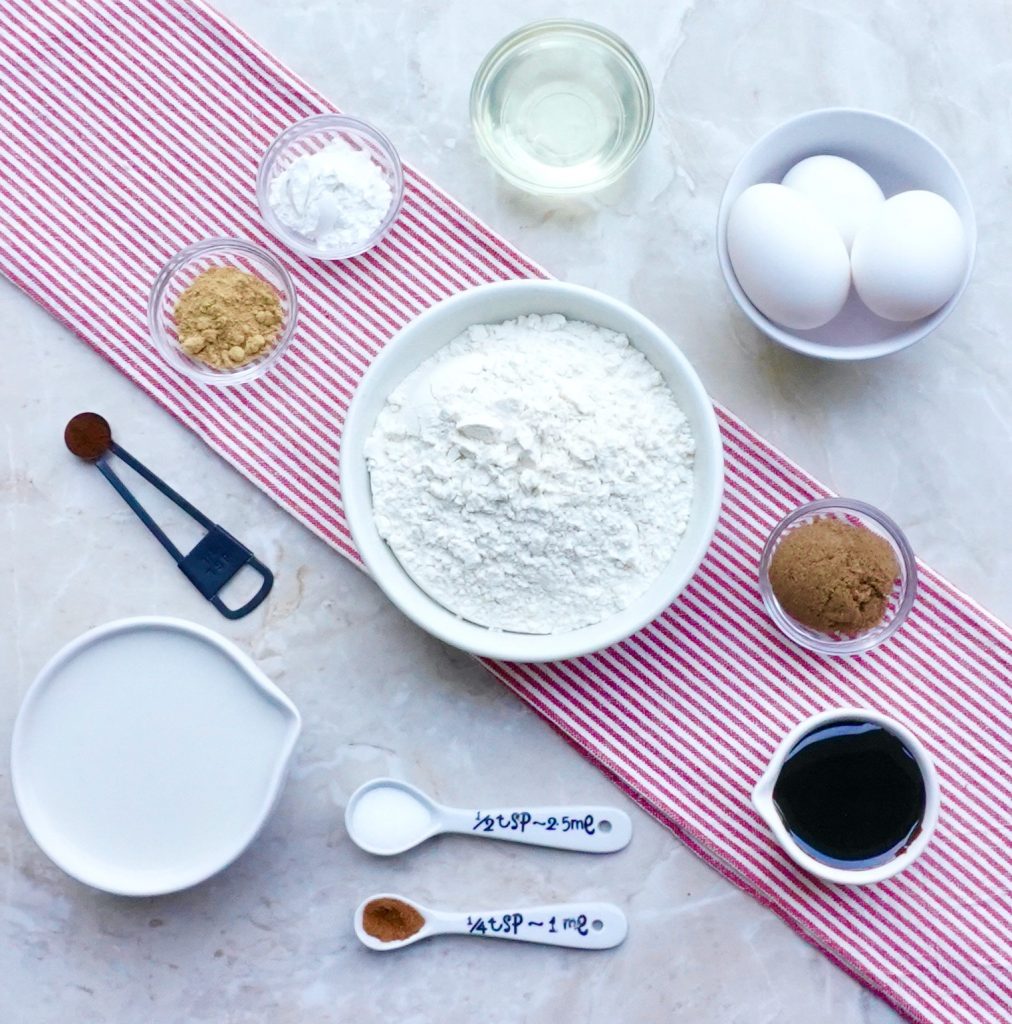 Gingerbread Waffles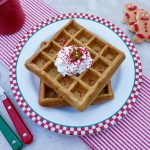 Print This
Ingredients
1 ¾ cups all purpose flour

2 teaspoons baking powder

½ teaspoon salt

2 tablespoons dark brown sugar

2 teaspoons ground ginger

¼ teaspoon ground cloves

¼ teaspoon ground nutmeg

3 large eggs

1 cup whole milk

¼ cup molasses

¼ cup canola oil

cooking spray
Instructions
Preheat the oven to 200 degrees and preheat your waffle maker.
In a large bowl, combine the flour, baking powder, salt, brown sugar, ginger, cloves and nutmeg.
In a small bowl beat the eggs. Add the milk, molasses and canola oil. Combine well.
Add to the dry ingredients and mix together thoroughly.
Heat your waffle maker and spray both the top and bottom with cooking spray. Fill with batter. The amount you will add will depend on the size of your waffle maker.
Cook the waffles until they are golden and crisp, about 2-3 minutes. This will depend on the size of your waffle maker so watch them carefully.
If you are cooking the waffles in batches, keep them warm on a baking sheet in your preheated oven.
Serve with maple syrup and whipped cream.