Cranberry Orange Kitchen Sink Cookies are chewy, moist cookies that you could bake anytime of the year and make a wonderful addition to a holiday cookie platter.
These cookies have a lot of flavor. They are full of dried cranberries, fresh orange zest, shredded coconut and chopped walnuts. Cinnamon gives them a touch of warmth.
These cookies are freezer friendly either baked or unbaked. Instructions for freezing them either way can be found in notes.
Another oatmeal cookie you may want to try is Oatmeal Cranberry White Chocolate Chip Cookies.  You also might want to check out Kitchen Sink Blondies for your holiday baking. Bar cookies can really cut down on the amount of work during this hectic season.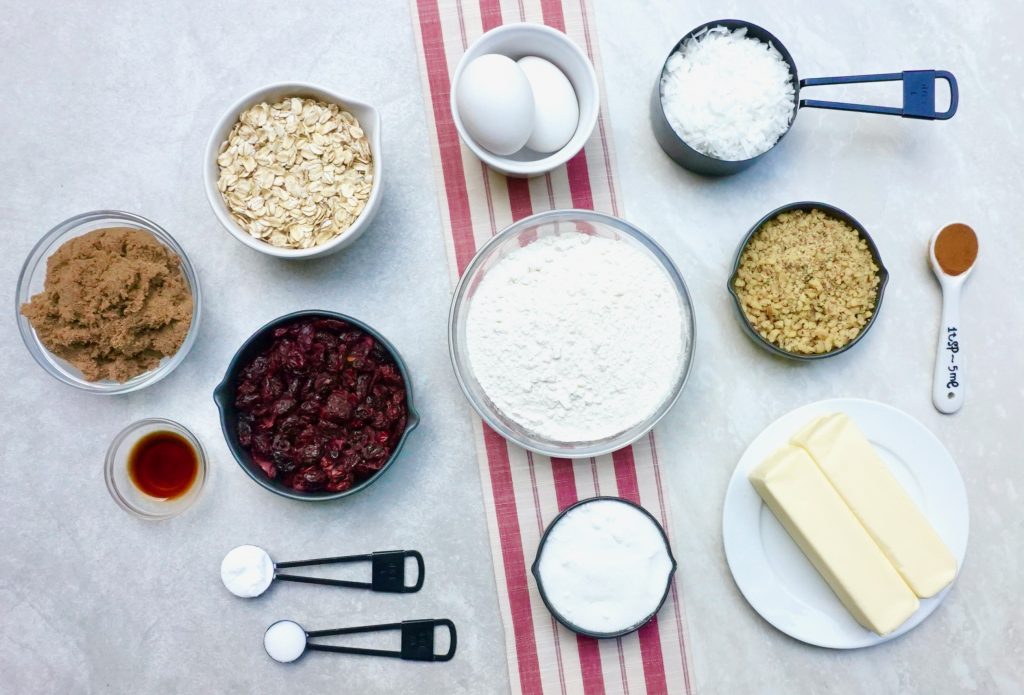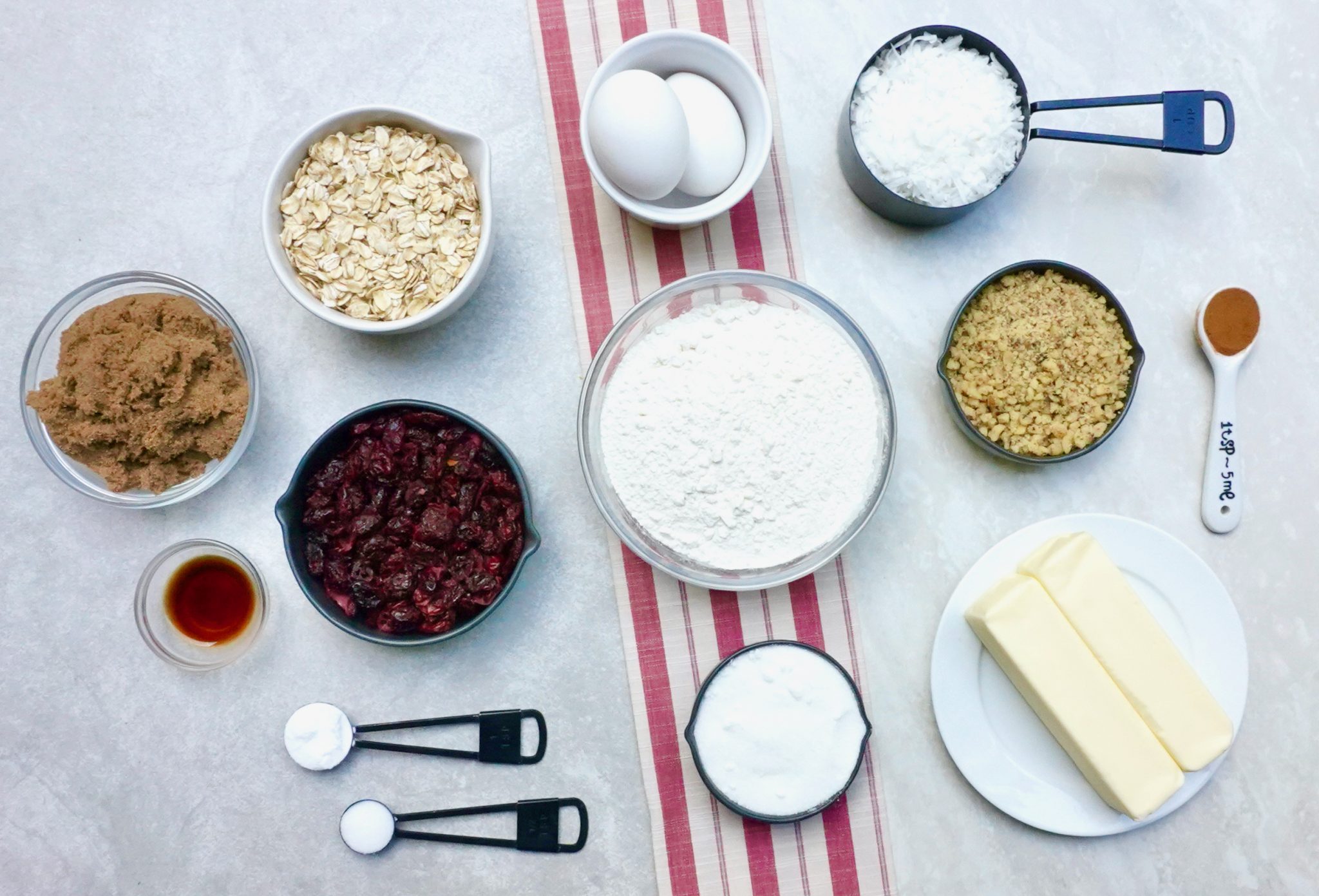 Cranberry Orange Kitchen Sink Cookies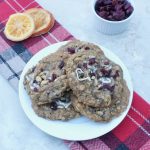 Print This
Ingredients
2 sticks unsalted butter at room temperature (8 ounces)

3/4 cup light brown sugar

1/3 cup granulated sugar

2 large eggs

1 teaspoon vanilla extract

1 ¼ cups all purpose flour

1 teaspoon baking soda

½ teaspoon iodized salt

1 teaspoon ground cinnamon

1 cup old fashioned oats

1 cup dried cranberries

2 teaspoons orange zest

1 cup dried, shredded coconut

½ cup walnuts, finely chopped
Instructions
Preheat oven to 350 degrees
Beat the butter with an electric mixer until fluffy. Add the brown sugar and granulated sugar and beat until they are well mixed in.
Beat in the eggs and vanilla extract, mixing well.
In a bowl, combine the flour, baking soda, salt and cinnamon. Add to the butter mixture and beat until combined.
On low speed, mix in the oatmeal.
Stir in the dried cranberries, orange zest, coconut and walnuts.
Drop the cookies by the rounded tablespoon onto an un greased cookie sheet two inches apart. Make sure to leave room as they will spread.
Bake for 10 to 12 minutes. Check to see that  the cookie is lightly browned.
*Oven temperatures vary. I turn the cookies at least twice while baking to ensure they brown evenly. You want the cookie to be set and lightly brown but not too browned so it will be soft and chewy.
Notes
You can make these ahead of time and freeze them for up to 2 months. To freeze them unbaked, place the rounded cookies onto a baking sheet and freeze them. Once they are frozen, removed them to an airtight freezer container. When you are ready to bake them, place them on a baking sheet frozen and place into a 350 degree preheated oven. Allow a couple extra minutes of baking time since they are frozen. Bake until lightly browned. To freeze them baked, place the cookies onto a baking sheet and place into the freezer. Once they are frozen, place them into an airtight freezer container. Place the frozen cookies on a wire rack to defrost.