Oatmeal Cranberry White Chocolate Chip cookies are a variation on the original Quaker Oatmeal cookies.
I have changed out the raisins for dried cranberries and white chocolate chips to make it more seasonal but that's it. This recipe produces a crispy, chewy cookie which is just about perfect.
Oatmeal Cranberry White Chocolate Chip Cookies can be your go to fall cookies. They would be great as part of your Thanksgiving dessert line up and make a wonderful addition to your holiday cookie platters.
Do you need more cranberry recipes this fall? Check out Cranberry Orange Walnut Bread, Cranberry Orange Muffins,     Cranberry Orange Sauce and Cranberry Chili Glazed Meatballs.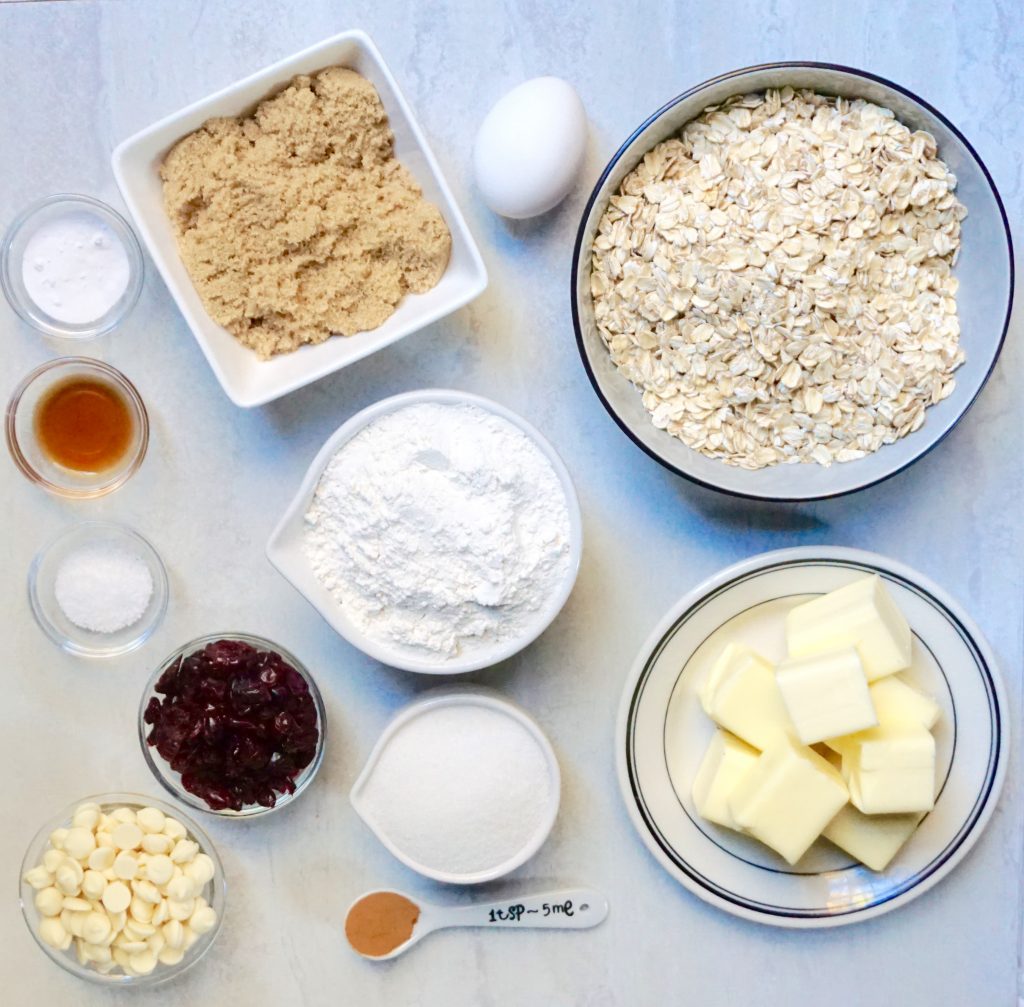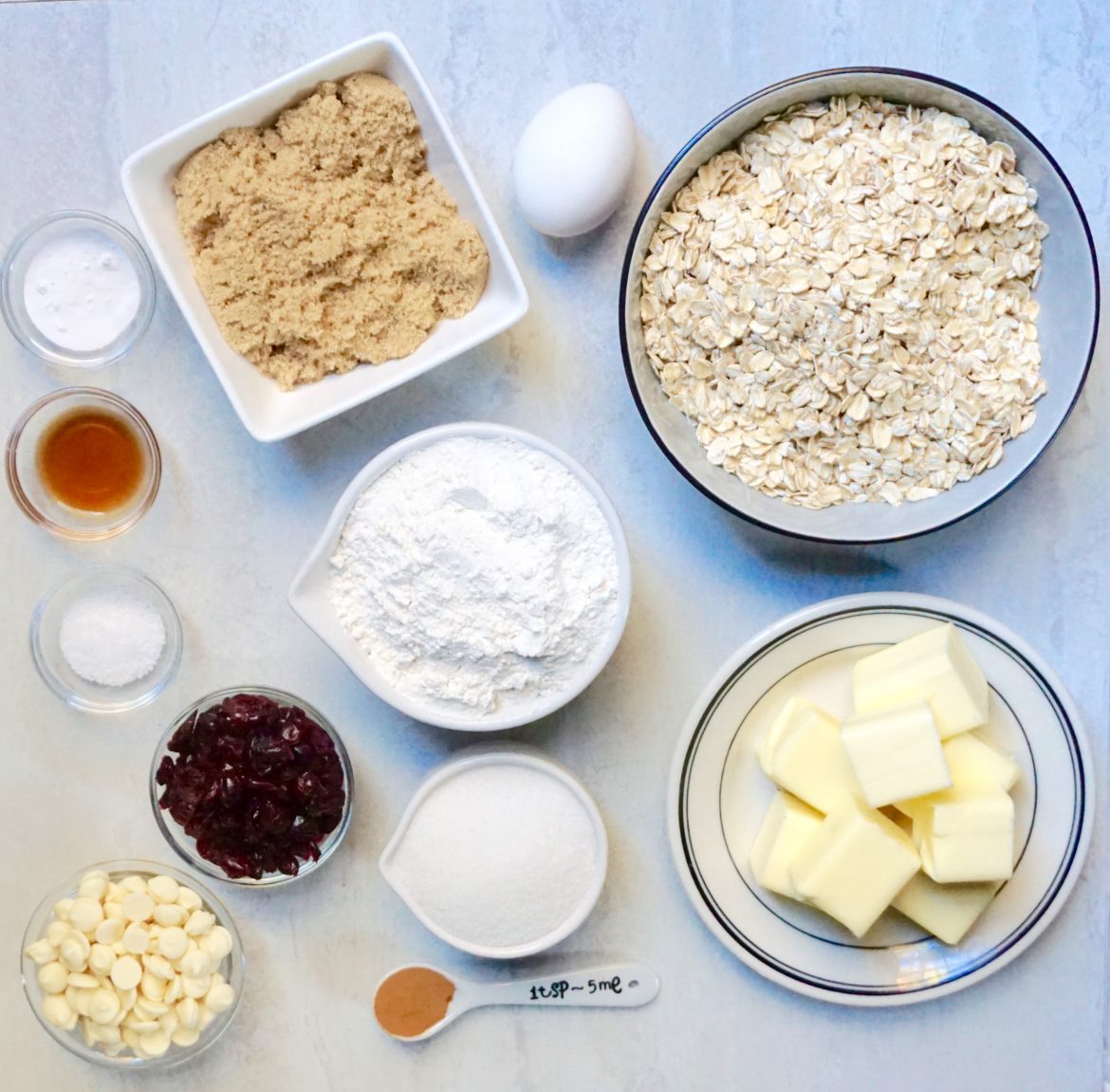 Oatmeal Cranberry White Chocolate Chip Cookies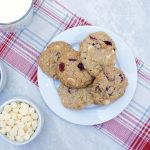 Print This
Ingredients
1 and 1/4 cups butter, at room temperature
3/4 cup firmly packed light brown sugar
1/2 cup granulated sugar
1 large egg
1 teaspoon vanilla extract
1 and 1/2 cups all purpose flour
1 teaspoon baking soda
1 teaspoon salt
1 teaspoon cinnamon
3 cups Quaker old fashioned oats (not instant oatmeal)
1/2 cup dried cranberries
1/2 cup white chocolate chips
Instructions
Preheat oven to 350 degrees
Beat the butter with an electric mixer until fluffy. Add the brown sugar and granulated sugar and beat until they are well mixed in.
Beat in the egg and vanilla extract, mixing well.
In a bowl, combine the flour, baking soda, salt and cinnamon. Add to the butter mixture and beat until combined.
On low speed, mix in the oatmeal. Stir in the dried cranberries and white chocolate chips.
Drop the cookies by the level tablespoon onto an ungreased cookie sheet two inches apart.
Bake for 8 to 10 minutes. Checking for when the cookie is lightly browned.
*Oven temperatures vary. I turn the cookies at least twice while baking to ensure they brown evenly. You want the cookie to be set and lightly brown but not too browned so it will be soft and chewy.
Notes
These cookies can be frozen before the baking process. When you scoop a tablespoon of dough, form it into a ball and place on a cookie sheet. Place the cookie balls on the baking sheet and place in the freezer until frozen firm. Remove from the cookie sheet and place in a freezer bag. When you are ready to bake, remove from the freezer and place on a cookie sheet. Let the cookies defrost and bake as above. These can be kept in the freezer up to 3 months.