Cranberry Orange Muffins are perfect for holiday breakfasts. What is better than muffins coming hot out of the oven with butter melting on them? These are easy to mix together in just a few minutes and they bake in 20 minutes. If you are looking for something seasonal to serve overnight guests during the holidays, try these out!
If you take a look through this site you will see cranberries appear in several different recipes. While fresh cranberries are tart, dried cranberries are sweeter like raisins. I do not have a preference. They are both delicious! Cranberry Orange Walnut Bread uses fresh cranberries while Cranberry Orange muffins are made with dried cranberries.
Check out some other recipes with cranberries. Cranberry Orange Sauce  pairs fresh cranberries and orange. Dried cranberries are used in the Baked Brie with Honey and Dried Cranberries and Oatmeal Cranberry White Chocolate Chip Cookies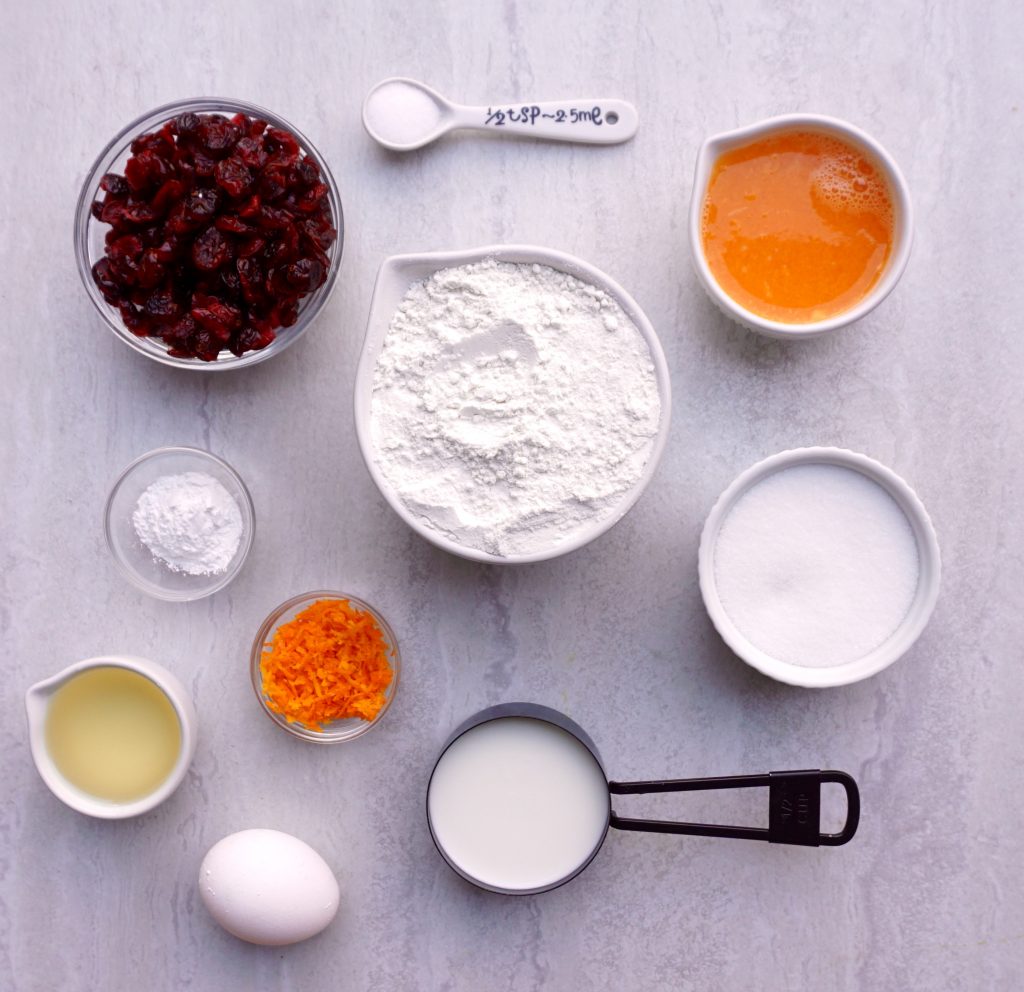 Cranberry Orange Muffins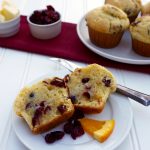 Print This
Ingredients
1 large egg

½ cup milk

½ cup orange juice

¼ cup vegetable oil

1½ cups all purpose flour

½ cup sugar

2 teaspoons baking powder

½ teaspoon salt

1 cup dried cranberries

1 tablespoon orange zest
Instructions
Preheat your oven to 400 degrees.
Line a muffin pan with 8 cupcake liners.
In a small bowl, beat the egg. Add the milk, orange juice and vegetable oil and combine well.
In a large bowl, combine the flour, sugar, baking powder and salt.
Add the wet ingredients to the flour mixture and stir with a spatula until it is well combined.
Add the dried cranberries and orange zest. Mix in well.
Divide the batter between the eight liners. It is roughly ½ cup each.
Bake for 20 minutes.